Every Friday I'll be sharing a photo from someplace in my travels.
This week's photo is of the Magic Fountain of Montjuïc in Barcelona.
I'll admit, I was a bit skeptical of visiting anything with the word "magic" in it. When people kept telling me to visit the Magic Fountain of Montjuïc in Barcelona, I figured it would be just another family-themed tourist trap. And while it was touristy, it was also kind of cool.
I didn't pay too much attention to the actual fountain, but I found it a great place to capture some night shots of the city. Filled with crowds, architecture and light shows, there seemed to be plenty of subjects to shoot. If you're with small kids, definitely visit; if you're a photographer; definitely visit. Don't let the words "magic fountain" throw you off like it almost did me. There's a lot more to experience here than the dancing fountain show. Although I will admit to squealing a bit when the fountain began dancing to Lord of the Rings music!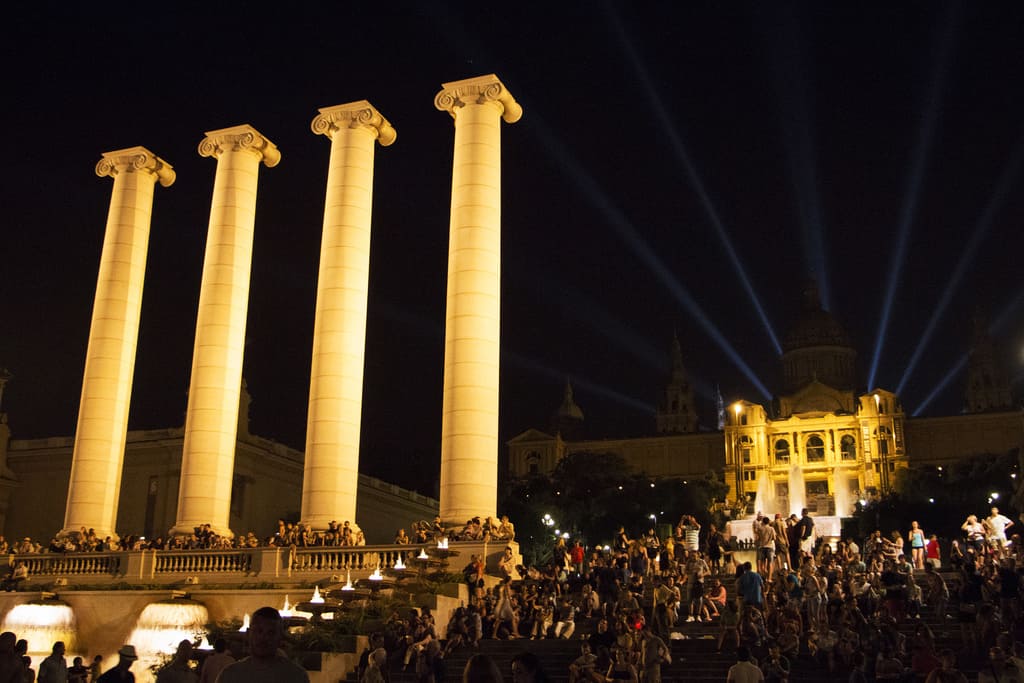 If you enjoyed this photo, please share it!