It's that time of year again– the cherry blossoms (sakura; 桜) have begun bursting open in Japan.
As I sit here staring longingly at all my Japan-living friend's Facebook photos of the blossoms and hanami, I realize that this really is my favorite time of year. And I'm missing it.
Or am I?
Sure, there's something magical about the cherry blossom season in Japan as parks become flooded in a sea of fragile pink petals, but there are actually lots of great places to see these beautiful trees all over the world.
Even in the US. 
In fact, there are multiple cherry blossom festivals held annually across the country, and I'm happy that this year I'll be attending two of the largest ones!
So if you're like me and feeling blue to be missing out on the beautiful cherry blossoms in Japan, here are some picture-perfect places in the US where you can go and see them:
EAST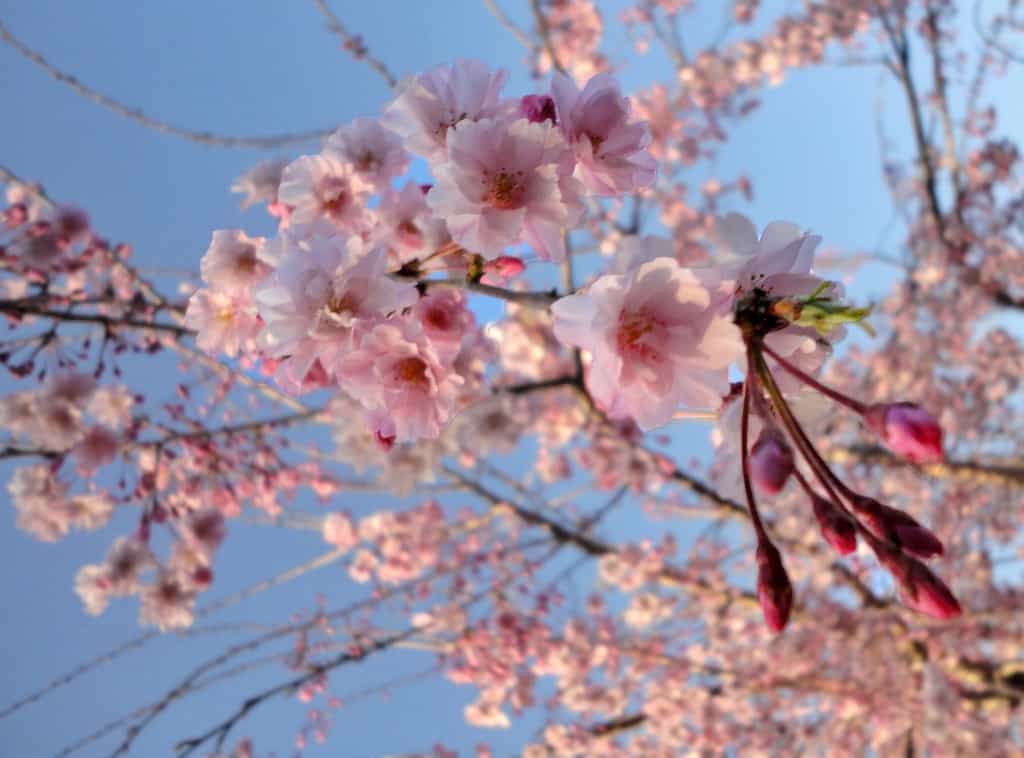 WASHINGTON, D.C.
Washington DC is home to the United State's largest cherry blossom festival: the National Cherry Blossom Festival.
Around 3,750 Japanese cherry trees line the city's Tidal Basin, all which were given as gifts from Japan throughout the 1900s celebrating their friendship with the US. It's no wonder more than 1.5 MILLION people attend this two-week festival each year, making it the largest celebration of Japanese culture in the US.
NEW YORK CITY, NEW YORK
The Brooklyn Botanic Garden has one of the most beautiful displays of cherry blossoms in all of New York. Each year they also hold a weekend-long Sakura Matsuri, which of course draws heavy crowds.
While this is a great event displaying different aspects of Japanese culture, if you want to see the cherry blossoms without the crowds, that's totally understandable. If that's the case you'll want to consider visiting the New York Botanical Garden, the Queens Botanical Garden Cherry Circle, Riverside Park (which has its own Sakura Park) or even simply Central Park.
PHILADELPHIA, PENNSYLVANIA 
Philadelphia was gifted 1,600 cherry trees in 1926 in honor of the 150th anniversary of American Independence. Most of these trees line the picturesque Schuylkill River.
For one week each spring, Philadelphia holds the Subaru Cherry Blossom Festival in Fairmount Park, celebrating Japanese culture and the beautiful blossoms.
SOUTH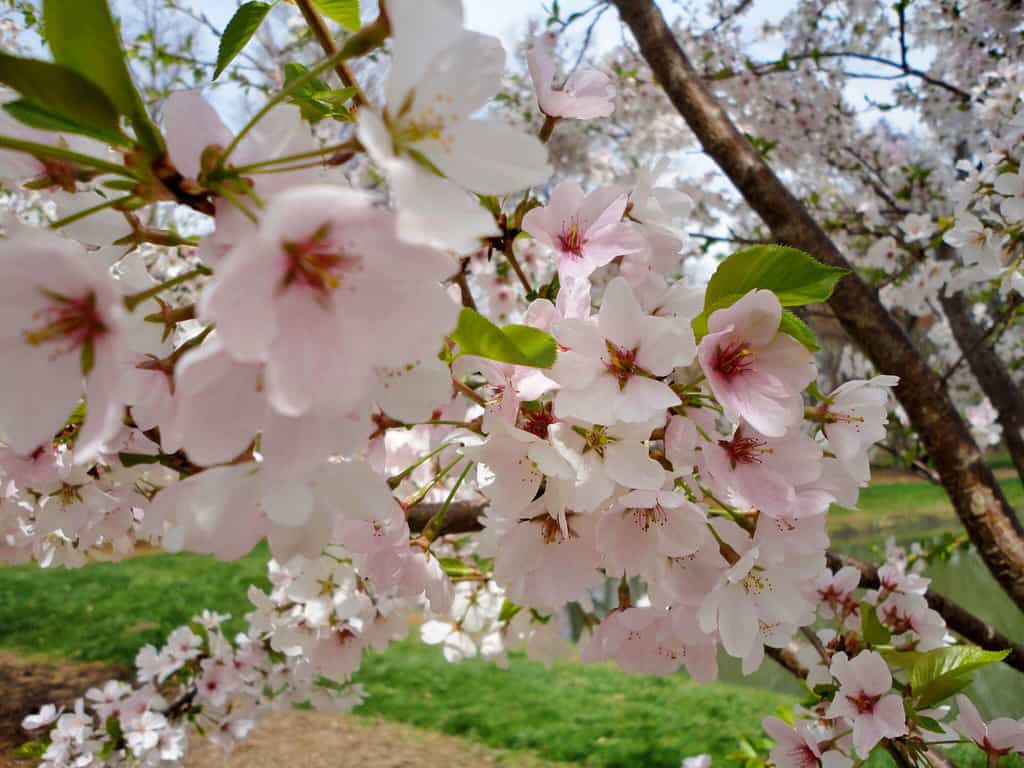 NASHVILLE, TENNESSEE
When the Nashville Cherry Blossom Festival started in 2009, there actually weren't any blossoms to be seen! Nashville has been on a mission to plant 1,000 cherry trees in order to help beautify the city's landscape.
Each year during the festival, another 100 trees are planted, helping them reach their goal as part of a 10-year plan. The festival is held in Nashville's Public Square featuring plenty of fun family-friendly activities.
MACON, GEORGIA
The International Cherry Blossom Festival is held every spring for ten days in Macon, Georgia. Unfortunately, this festival has nothing to do with Japan or Japanese culture, but it is a great spot to go for cherry blossoms as over 350,000 cherries blossom across the city.
Thanks to their high number of trees, Macon is congressionally known as the "Cherry Blossom Capital of the World". (Whatever that means… clearly whoever named it that hasn't been to Japan where these trees originate from!) Set up like a state fair, the festival has plenty of activities to keep you busy and even has yoshino cherry trees for sale.
MIDWEST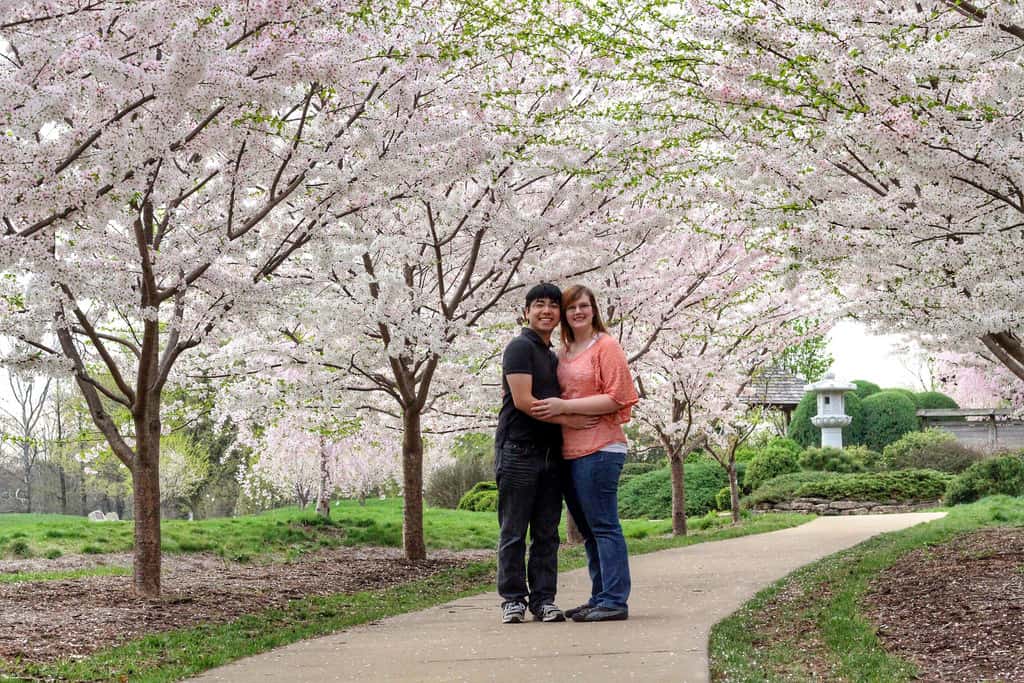 URBANA, ILLINOIS
Thanks to the harsh Chicago winter, it's actually hard to find Japanese cherry trees in Illinois. The one exception is in Urbana, where 50 cherry trees were given as a gift from the Urasenke Tea School back in 2009.
While there's no big festival held here, these cherry blossoms are found outside the beautiful Japan House on the University of Illinois campus. Despite not having a festival, they do put on small cultural programs during this time for the students and local community.
ST. LOUIS, MISSOURI
The Missouri Botanical Garden is home to over 230 cherry blossom trees. A walk through their 14-acres Japanese Garden in late March or early April guarantees that you'll see some of these beautiful blossoms.
In addition to those, you'll find 20 special cherry trees which were recently planted in 2012. These commemorate the 100th year anniversary of when Japan first gifted Japanese cherry to the US, and these 20 are all cuttings from those original trees gifted in 1912!
WEST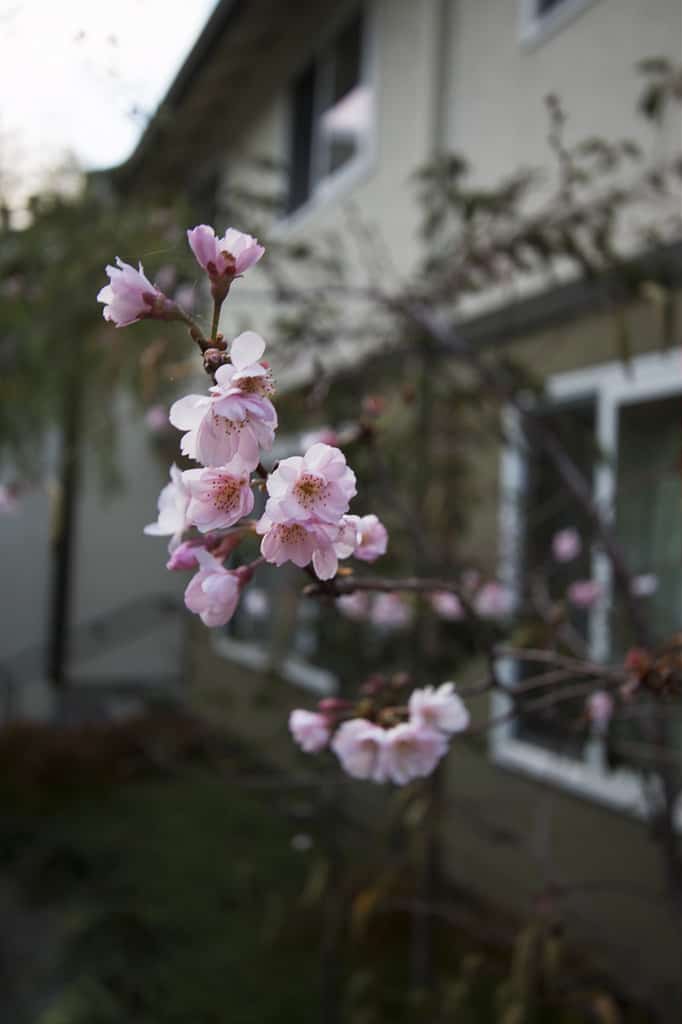 SAN FRANCISCO, CALIFORNIA
With over 200,000 visitors, the Northern California Cherry Blossom Festival is the second largest festival after Washington, DC. This festival, which lasts for only four days, celebrates Japanese culture in one of the only three remaining Japantowns in the United States.
Blossoms can be see scattered throughout Japantown, the San Francisco Botanic Garden and the Japanese Tea Garden located within Golden Gate Park.
PORTLAND, OREGON
Portland only recently began putting on their own cherry blossom festival. Although it only lasts for a couple of hours on a Sunday afternoon, it's a nice excuse for Portland locals to go outside and enjoy the spring-like weather.
The best place in the city to see the cherry blossoms is in the Portland Japanese Garden. This garden is beautiful year round and highly worth a visit. The other place to see them is along the waterfront on the bank of the Willamette River, which is where the festival is held.
SEATTLE, WASHINGTON
Originally, 1,000 cherry trees were gifted to Seattle by Japan's Prime Minister in celebration of the nation's bicentennial. Since then, many more have been planted around the city making it one of the top places to see cherry blossoms.
One of the most popular places to see blossoms is all along the quad at the University of Washington. Other great places include Jefferson Park and Seward Park, which is where the Seattle Cherry Blossom & Japanese Cultural Festival is held annually.
LET'S PIN IT!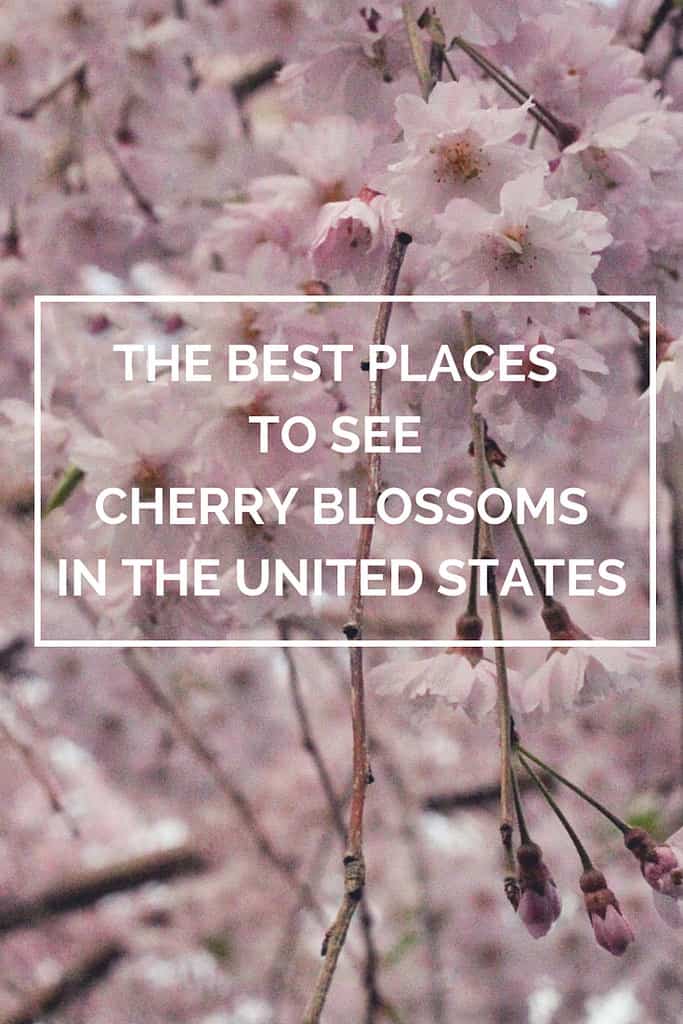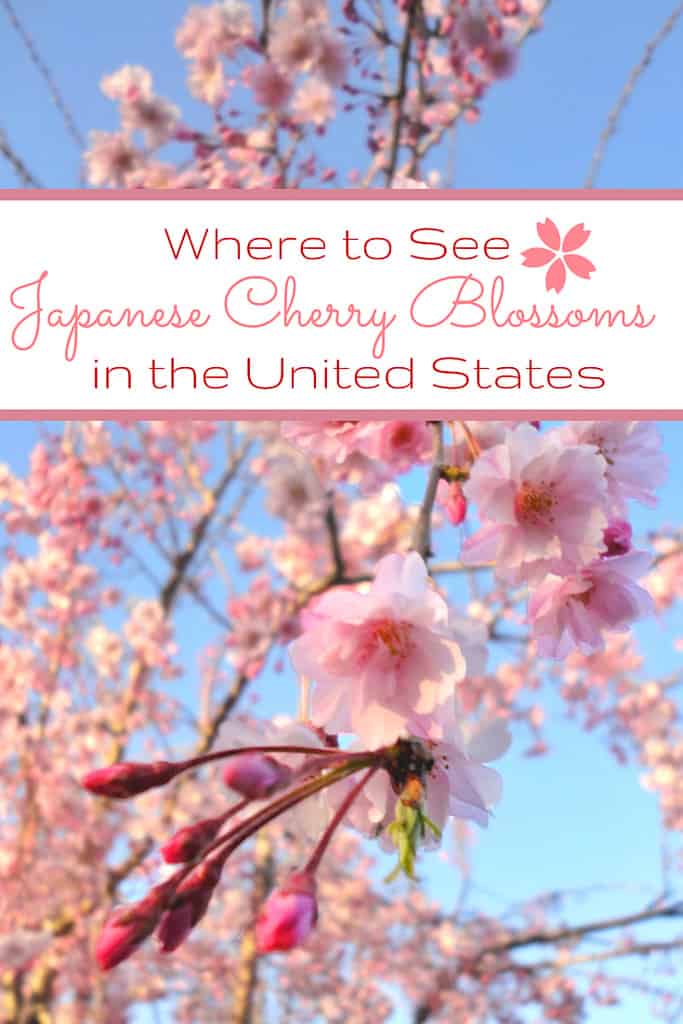 WOULD YOU LIKE TO SEE CHERRY BLOSSOMS? WHERE ELSE HAVE YOU SPOTTED THESE BEAUTIFUL TREES?