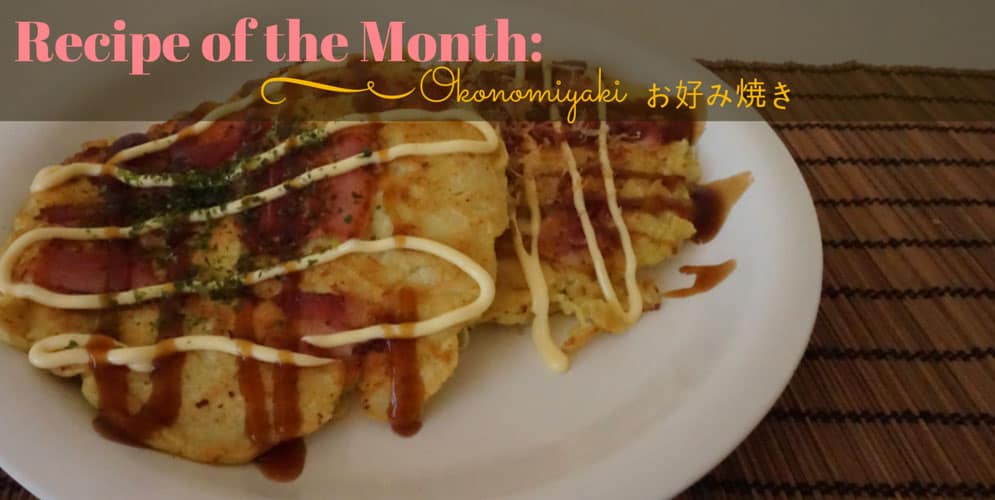 Living in Osaka, I became well-acquainted with one of the region's specialties– okonomiyaki (お好み焼き).
We'd often eat this for lunch and dinner whether at home with my host family or when out with friends. Like a pancake of sorts, okonomiyaki is made from batter mixed with cabbage.
Sure, that might not sound all that exciting (or tasty), but the secret lies in the toppings.
Traditionally, it would be topped with okonomiyaki sauce, mayo, seaweed flakes and dried tuna flakes, but nowadays, almost anything goes. From different meats to seafoods to condiments almost any Osakan will have their own okonomiyaki preference.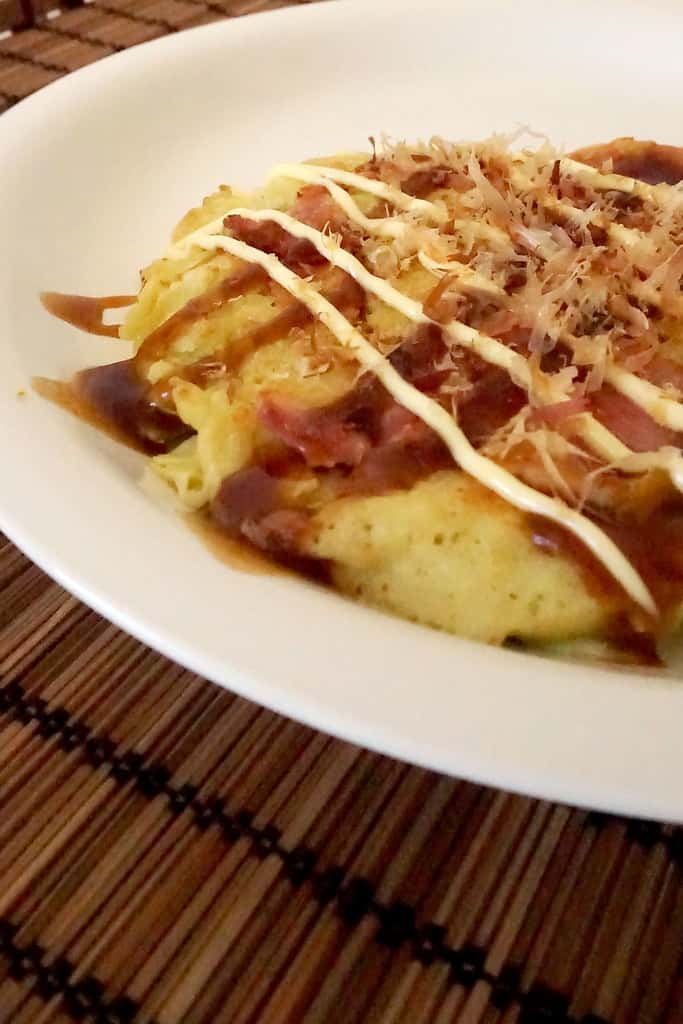 After leaving Osaka, okonomiyaki became the one thing I consistently craved. Unfortunately for me, it's very rare to find it at Japanese restaurants outside of Japan. Actually, I take that back, it's even hard to find okonomiyaki in Japan outside of Osaka!
Luckily, recipe in hand, we decided to try our hand at making them at home– and they turned out to be just as good! So today I'll be sharing our authentic Japanese okonomiyaki recipe with you all!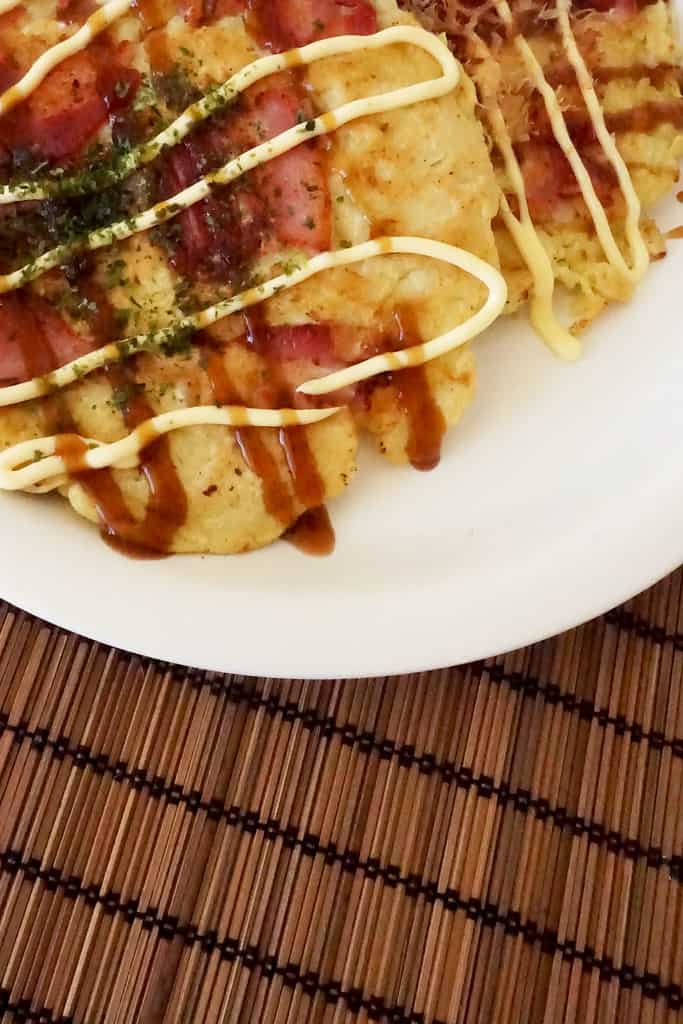 AUTHENTIC JAPANESE OKONOMIYAKI RECIPE
INGREDIENTS
1/2 cup okonomiyaki flour (my favorite brand is Otafuku)
1/2 cup water
1/4 medium cabbage shredded
2 eggs
3 slices of bacon or pork belly
Optional traditional toppings: okonomiyaki sauce (again, Otafuku is great), mayo (Kewpie), nori flakes, bonito
Optional modern toppings: cheese, avocado, corn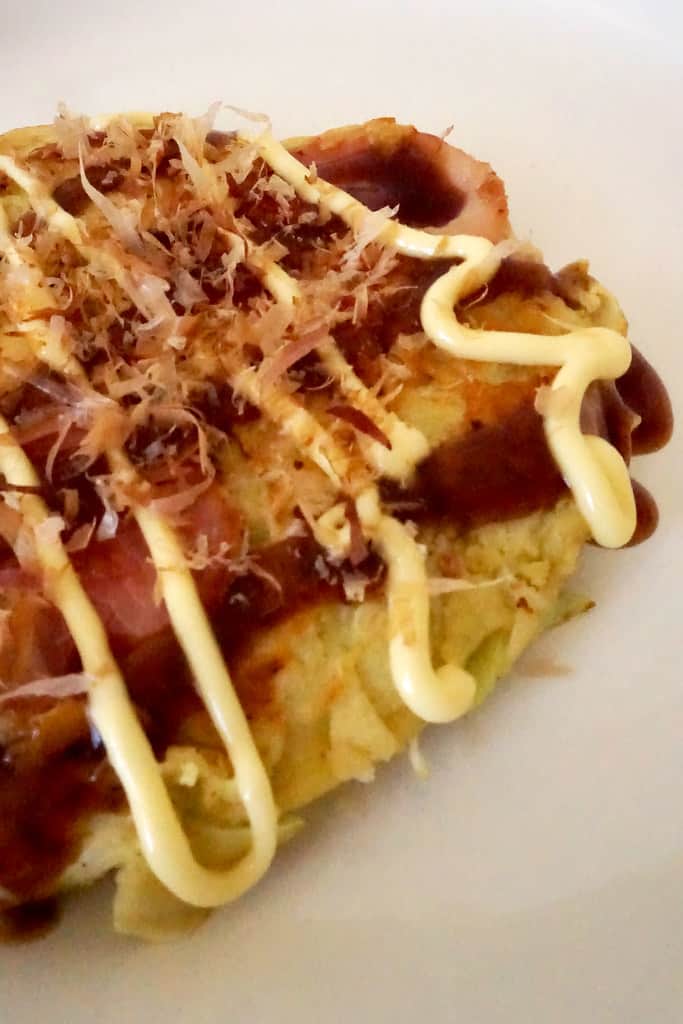 DIRECTIONS
Shred 1/4 a medium cabbage into small, thin pieces.
Mix flour and water in a bowl. Add in the cabbage and eggs before mixing well.
Heat griddle or pan with a drop of vegetable oil. Put half the mixture on the pan and place 3 slices of bacon on top.
After three minutes, flip and cook for an additional 3-4 minutes. Repeat until it is thoroughly cooked.
Add toppings of your preference and serve immediately.
So simple, right?
The longest part of making okonomiyaki is the prep time for cutting up the cabbage. Since it is really simple to make with only a few ingredients, we often find ourselves making this when we're in need of a quick and easy dinner!
Enjoy!
LET'S PIN IT!