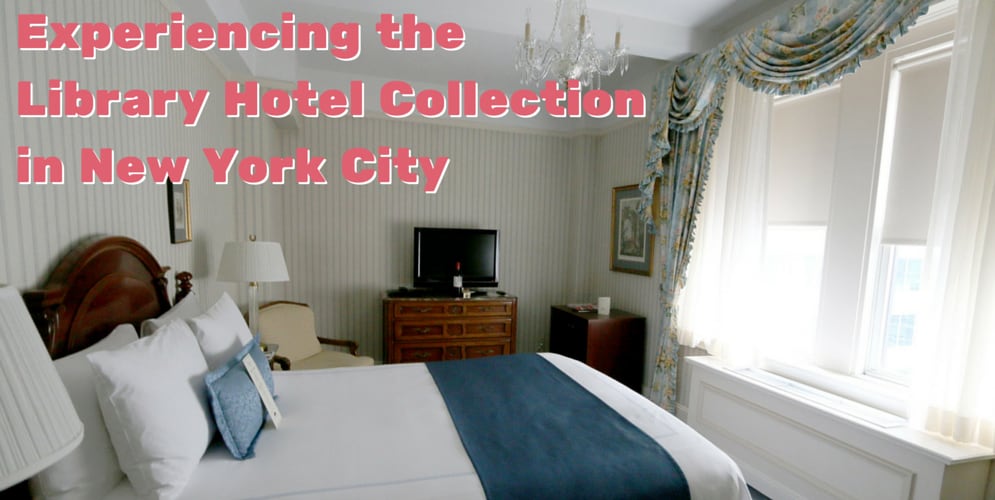 Researching where I'd stay in New York City, I realized something. NYC is filled with tiny, tasteless hotel rooms.
I was less and less impressed with each option as I scrolled through the page on Agoda.
Sure, it was a short trip and I could have easily just settled with some fifth floor walk-up with no windows. I'm all for the mentality of I can slum it up and sleep anywhere for a night or two. It's all fine and great– unless you travel as much as I do, and "a night or two" becomes your daily existence.
It's one thing when you're out of the hotel room all day other than to sleep. It's another when you've been on the road more than at home, and you need to stay in on occasion and get work done.
I need space where I can escape from the chaos of the city or hole up and work if I so choose to. So when I came across The Library Collection I was instantly intrigued.
The Library Hotel Collection is made up of four luxury, boutique hotels in New York City.
Whether you choose to stay at the Library Hotel, Hotel Giraffe, Hotel Elysee or Casablanca Hotel, none would disappointed any discerned traveler. I know, because I stayed at all of them; although it seems others agree as all four hotels are ranked within the top 10 on TripAdvisor.
I enjoyed the country French style of Hotel Elysee and the Casablanca Hotel wooed me with their Moroccan charm and excellent customer service (They immediately brought up a refrigerator up to my room when I asked if there was somewhere cool I could store my macarons, talk about service!), but my favorite of the four hotels, which I will focus on here, were Hotel Giraffe and their namesake Library Hotel.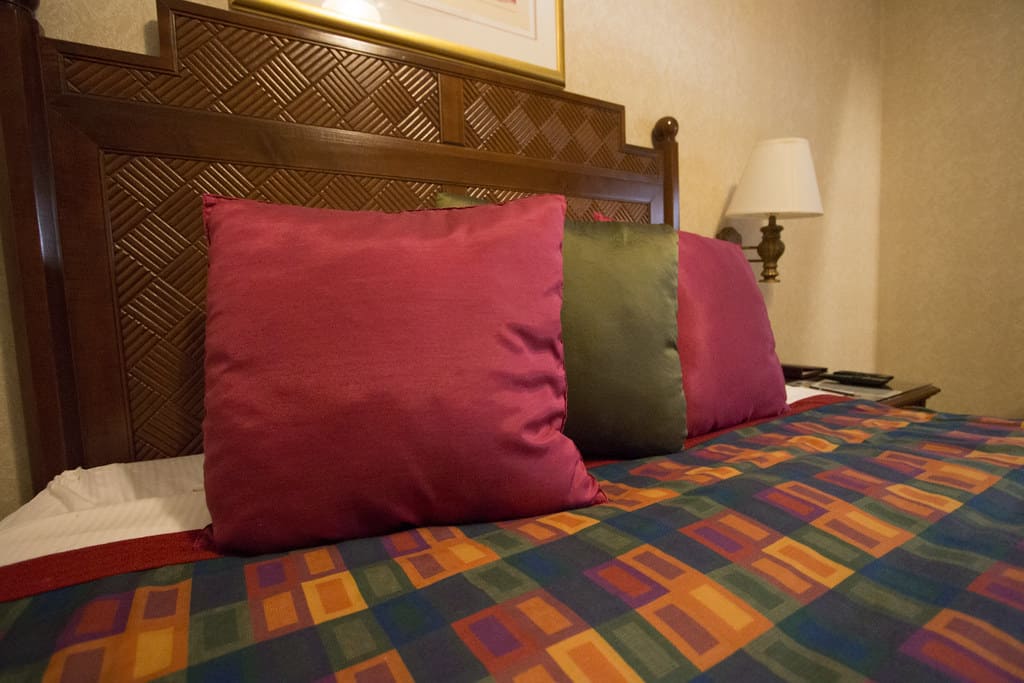 Hotel Giraffe
Situated between midtown and downtown Manhattan, Hotel Giraffe towers above the Flatiron district at 12-stories tall.
I must say, for my first night ever in NYC, I absolutely loved the location of this hotel. It was a block away from the subway, so easy to get to, and conveniently located near main tourist attractions as well. Walking home from the Empire State Building at 2am alone? No problem as it was just a few blocks away.
The hotel decor is centered around the adorable giraffe, and its rooms were specious and comfortable with modern furniture.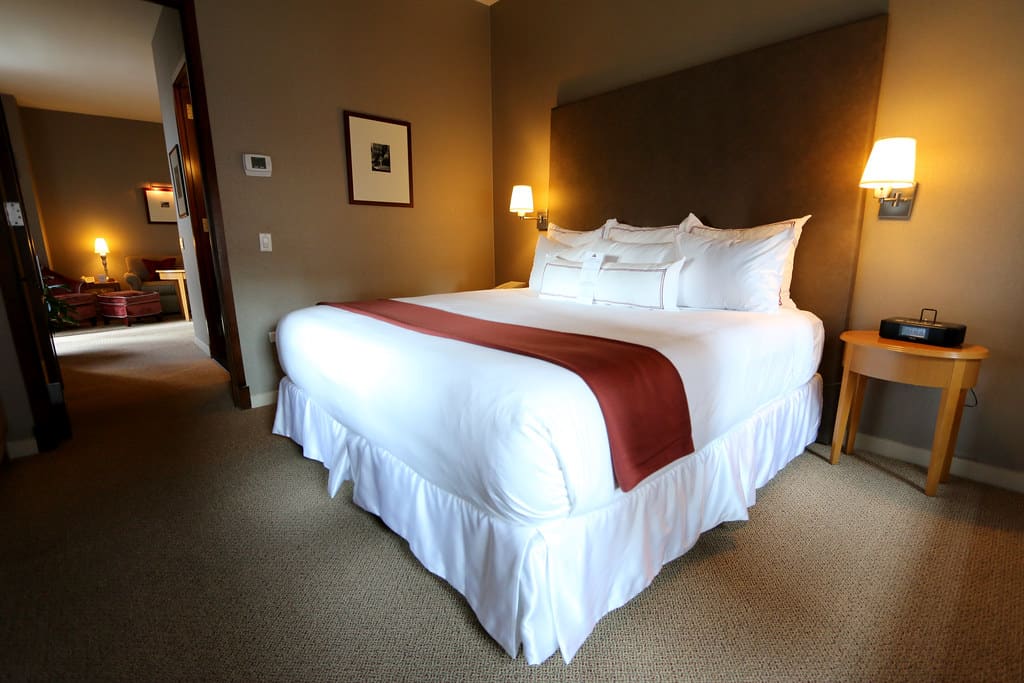 I stayed in a suite with a plush king bed and separate living room, which left me plenty of space to spread out and get some work done (although the outlets in the room were a bit inconvenient). In the evening I even opened the double French doors to enjoy some fresh air on the balcony overlooking Park Avenue.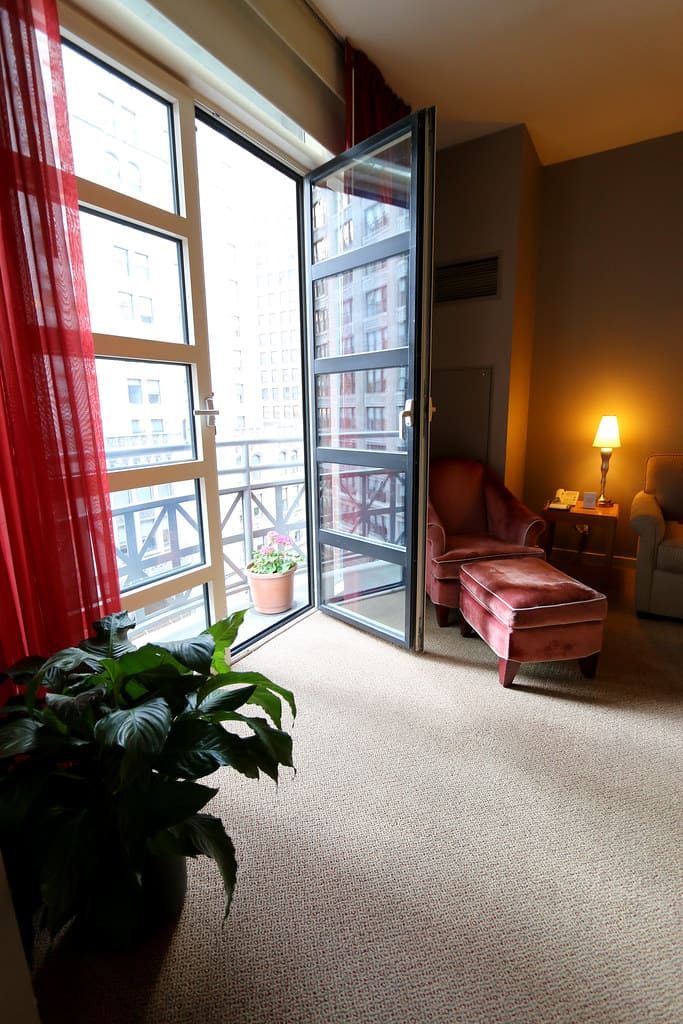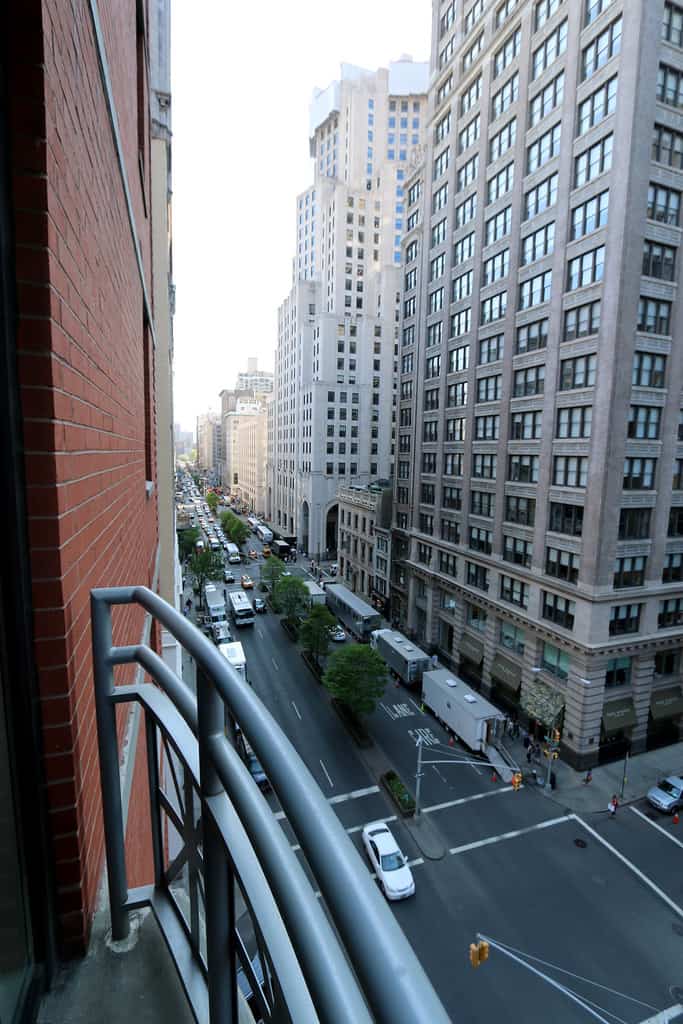 Speaking of which, despite being on a very busy street, the room remained quiet all throughout the night for a perfect night's sleep.
As with all the properties in the Library Hotel Collection, Hotel Giraffe offers a complimentary continental breakfast with fruits, cereals, and eggs– a rarity in NYC.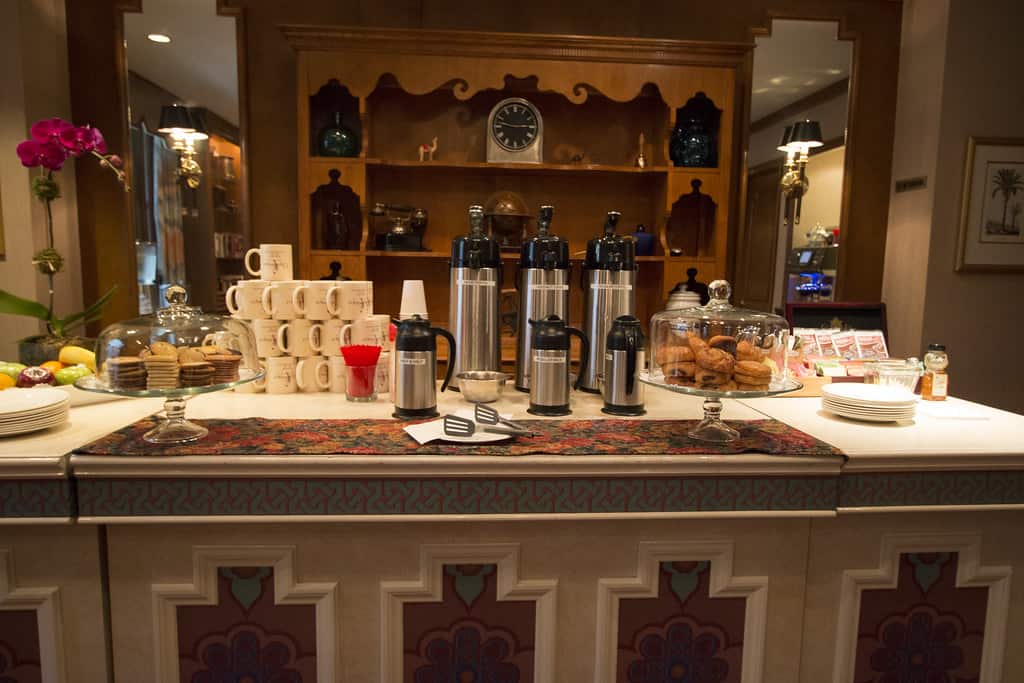 They also feature a wonderful wine and cheese reception (that also included fruits, veggies, pastries, cookies and more) each evening. This was perfect for nights when I wasn't too hungry and just wanted to snack or for when I had late dinner reservations and needed something to tide me over. Did I even need to buy food out elsewhere?
Oh, and in addition to that, they also have coffee/tea service and cookies out 24/7. Yum.
The Library Hotel
My inner nerd desperately longed to stay at the Library Hotel. Yes, it is indeed a hotel themed after a library, how cool is that?
Located steps away from the New York City Library, the literature theme at can be found throughout the hotel. All rooms are numbered and named based on the Dewey Decimal System with the correct books inside.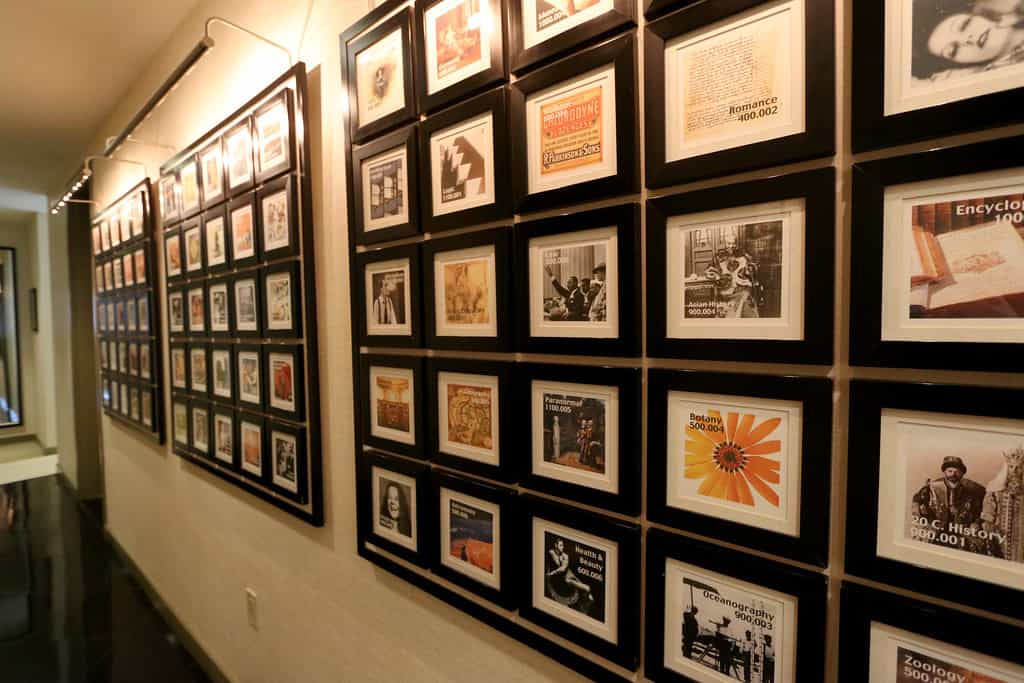 My room, 1000.02 was based on almanacs, and inside those are exactly the kinds of books I found.
Which is cool and all, but I think I would've much preferred staying in one of their Asian book-themed rooms. Maybe next time I'll get luckier.
The rooms at the Library Hotel were much smaller than at Hotel Giraffe, but they were still comfortable and provided full amenities.
From the throw pillows to the quotes on the chocolates, I loved all the subtle Library-theme touches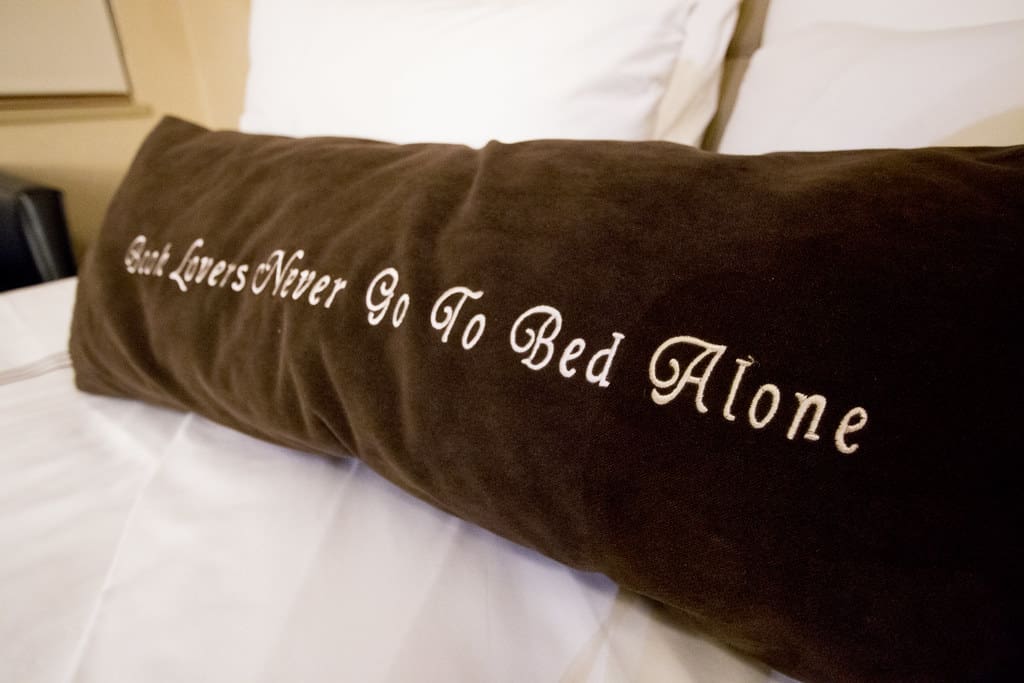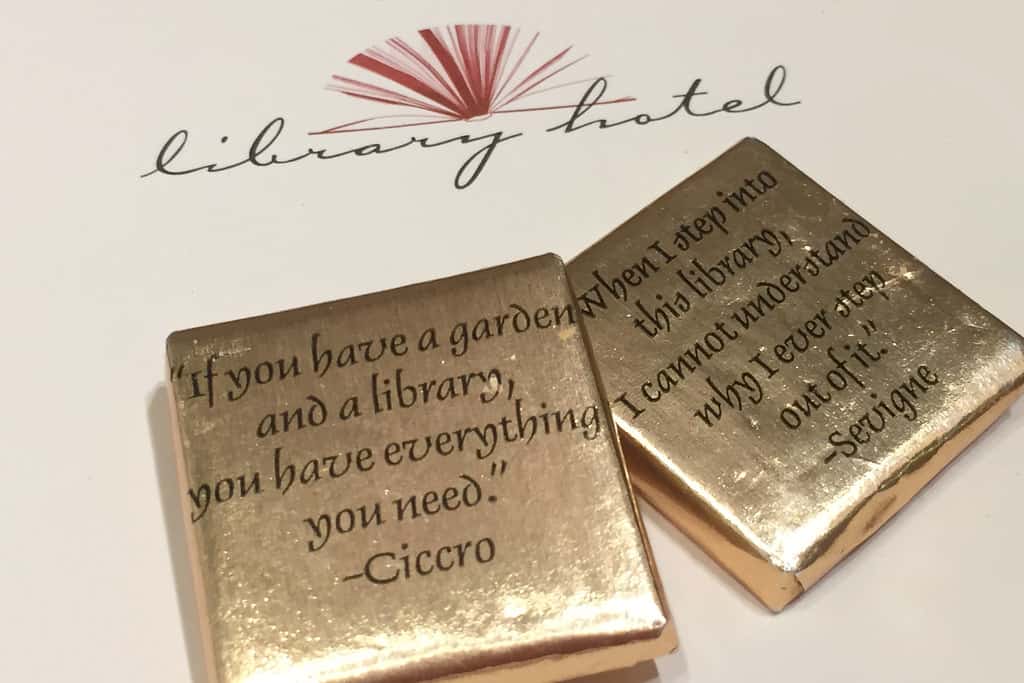 Since I wasn't too into reading almanacs, I was happy to know any books in the hotel can be borrowed and read. And boy, were there shelves of books everywhere.
I found myself gravitating to the second floor, where all the complimentary nibblies were served, and with a never-ending flow of tea, it became the perfect spot to get some work done when the weather outside was cold and rainy.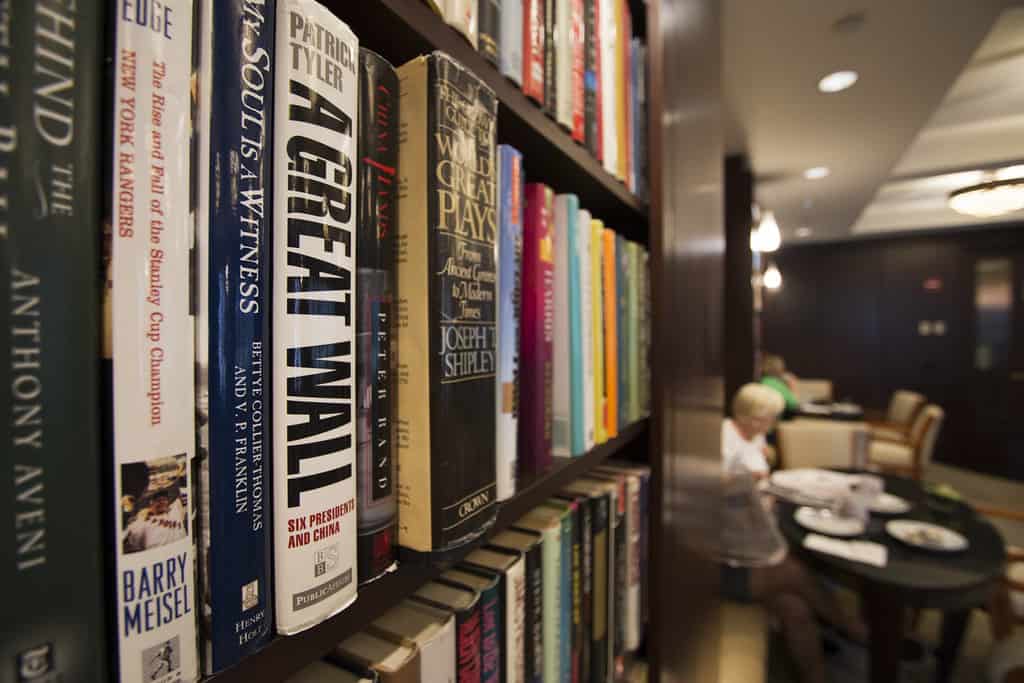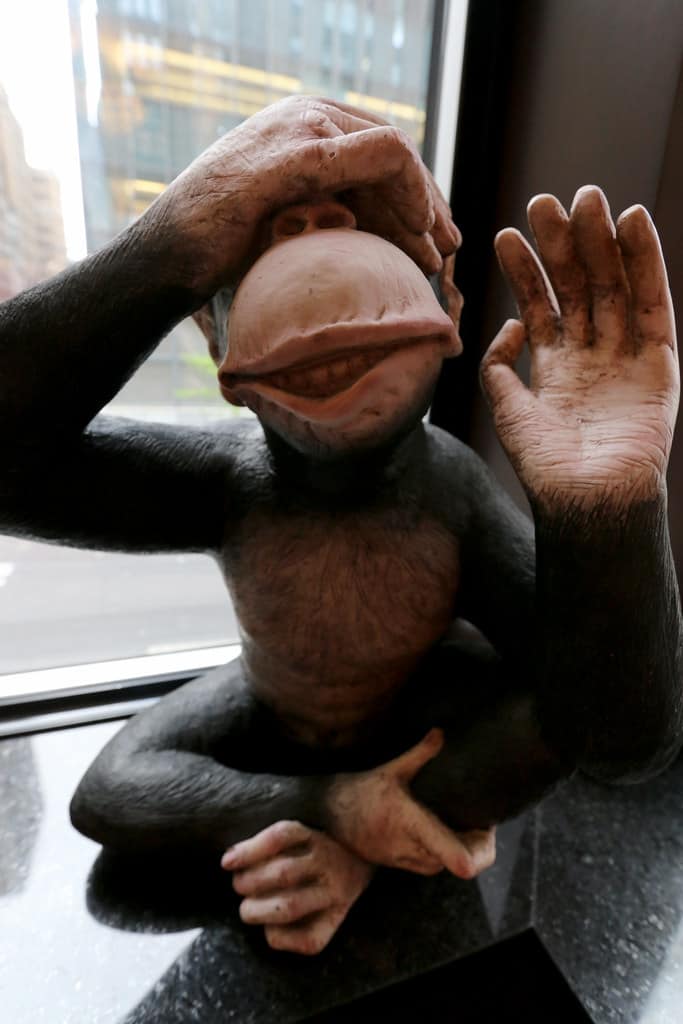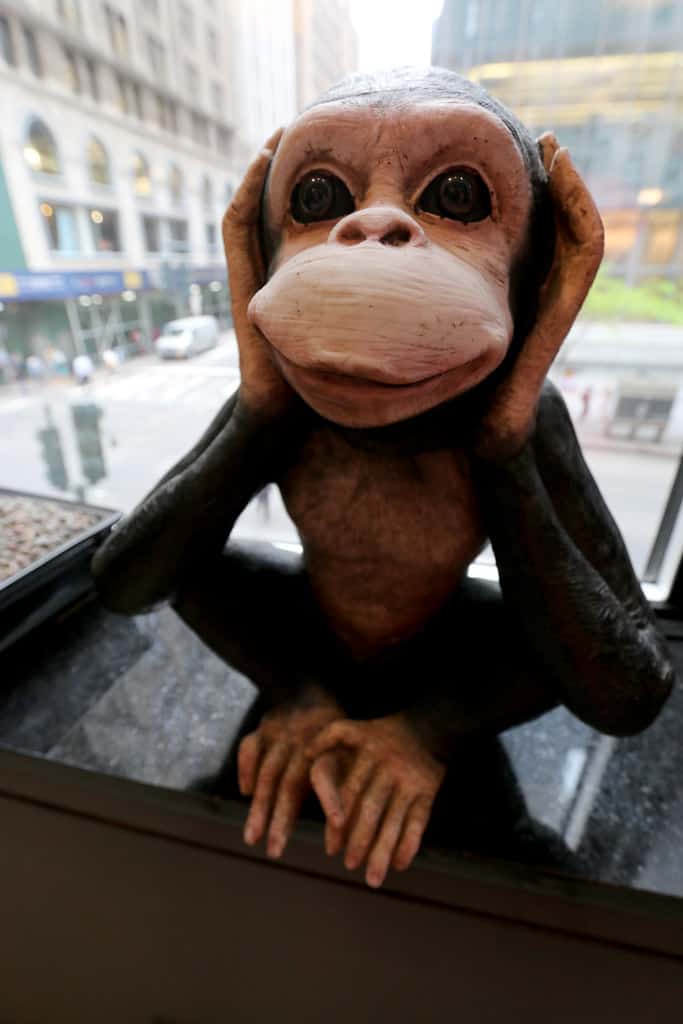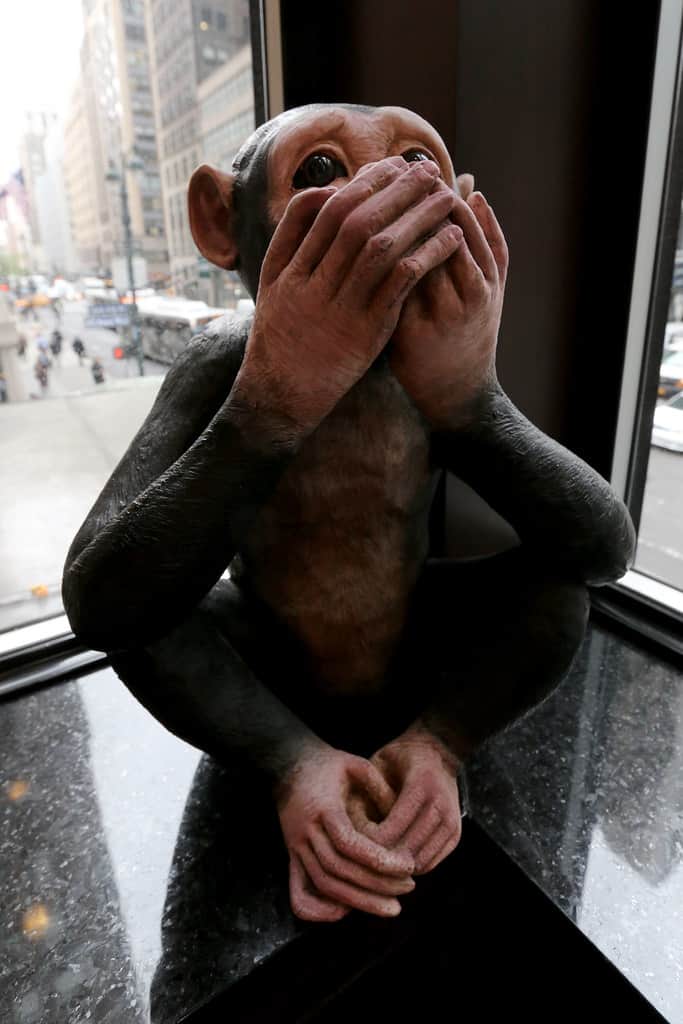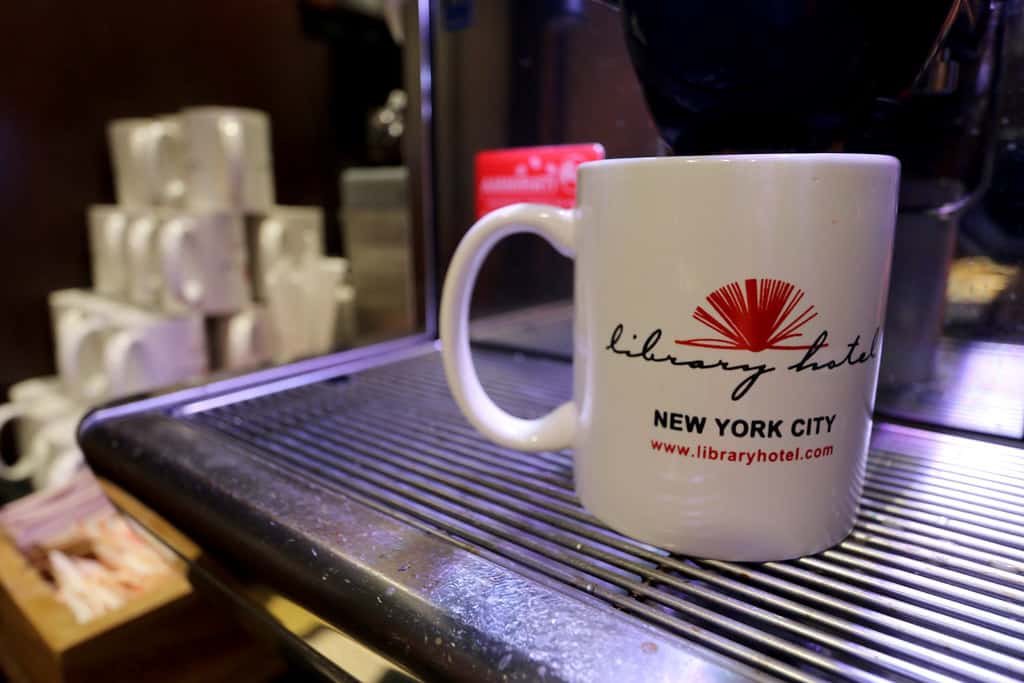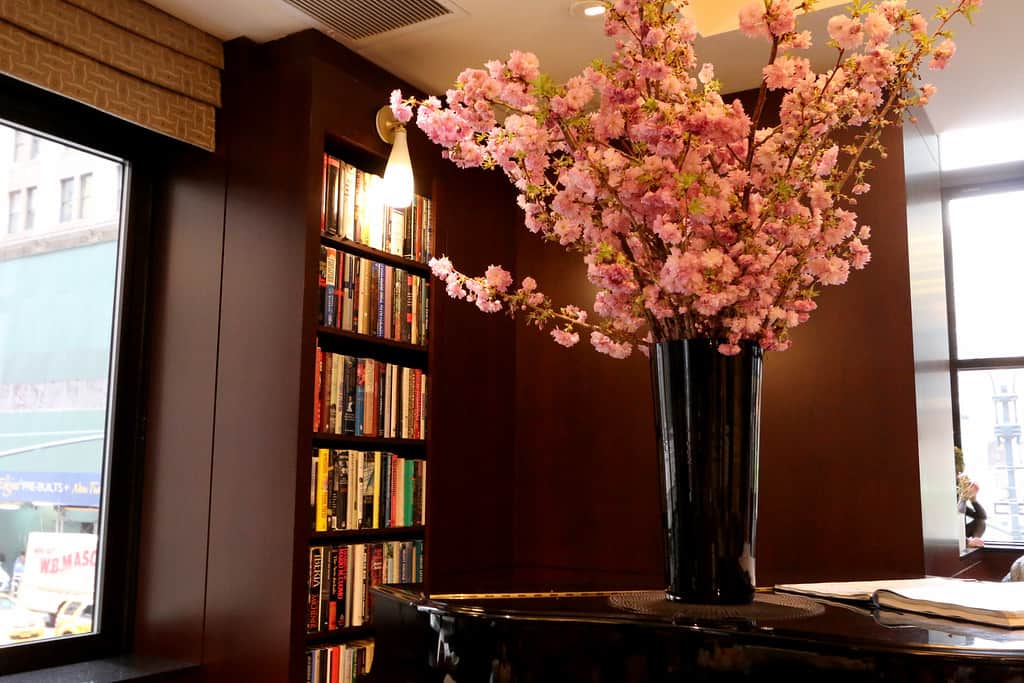 As the weather cleared up later in the day, I made sure to take advantage of their rooftop bar Bookmarks, because I'm a sucker for any rooftop bars.
The bar itself was smaller than I thought it would be, or at least the outside part was but at least the cocktails were pretty good! I was a little disappointed by the views, as it wasn't sprawling NYC like I had imagined, but it did give nice views just over Madison Ave. and of the New York Public Library.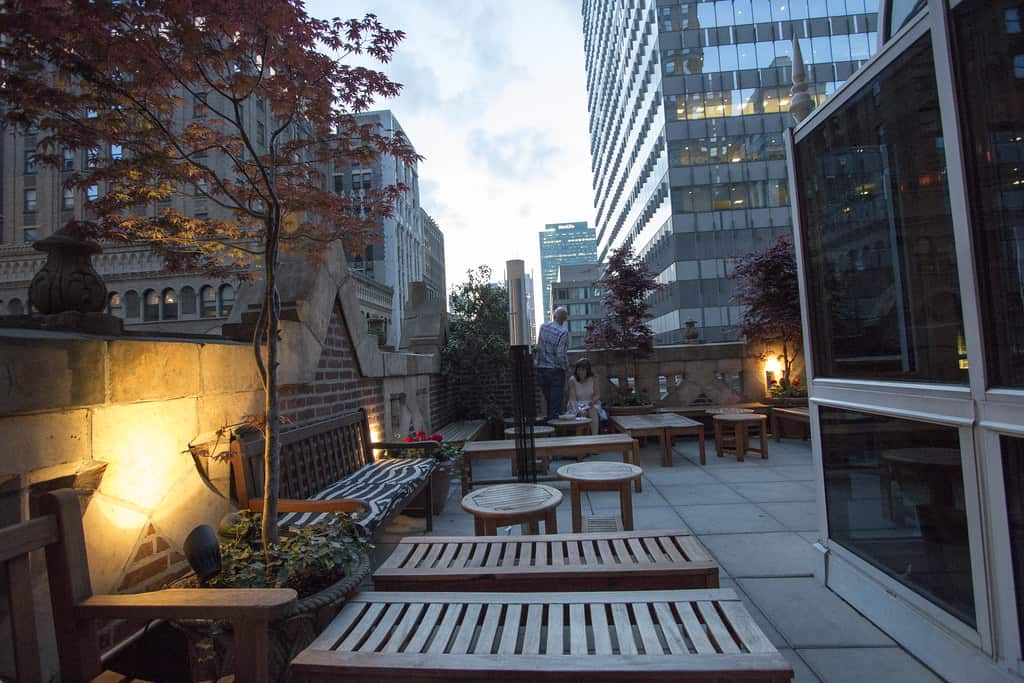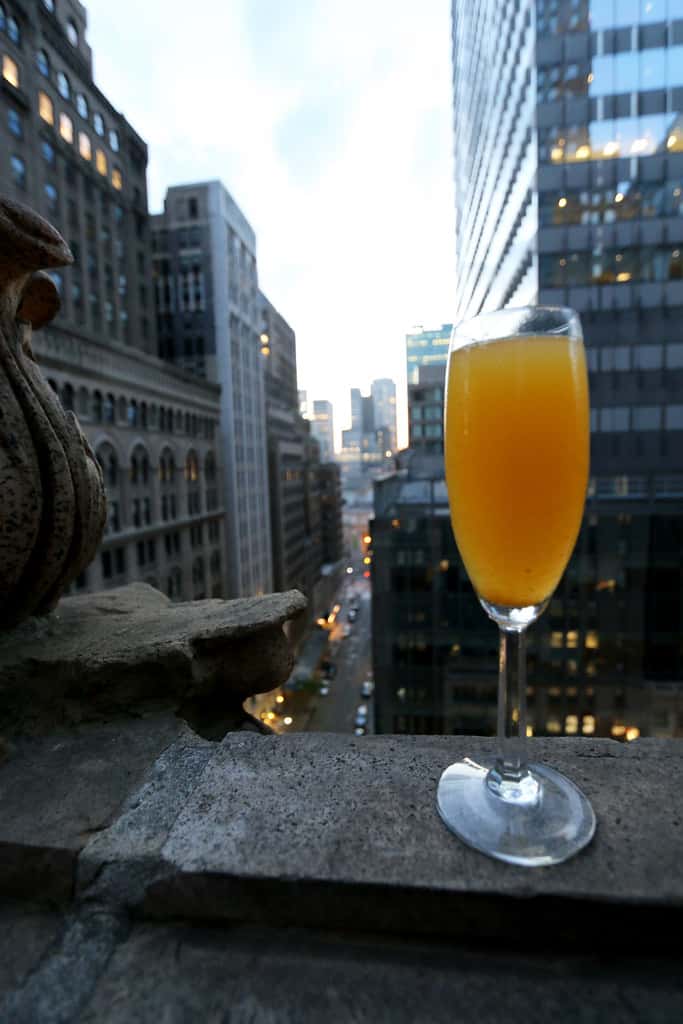 While the rates of the Library Hotel Collection might be well higher than hotels in your hometown, don't let that put you off. It's a steal for New York City and the value these luxurious properties provide is completely worth it.
From all their extra amenities to their complimentary food and snacks, a stay at any one of these properties can really help stretch your dollar and give you the stay you deserve.
---
A huge thank you to the Library Hotel Collection! I took part in their Writers in Residence program during my stay, but as always, all opinions are my own.