Iwas pretty excited when two giant brown boxes showed up at my door labeled Shikibox.
Shiki (四季) means the "four seasons" in Japanese and that's what I was promised to get– the best seasonal snacks Japan has to offer.
Shikibox offers four different boxes:
Minibox at $14.90 per month
Shikibox at $19.90 per month
Megabox at $29.90 per month
Omotenashi for those really special occasions at $79.90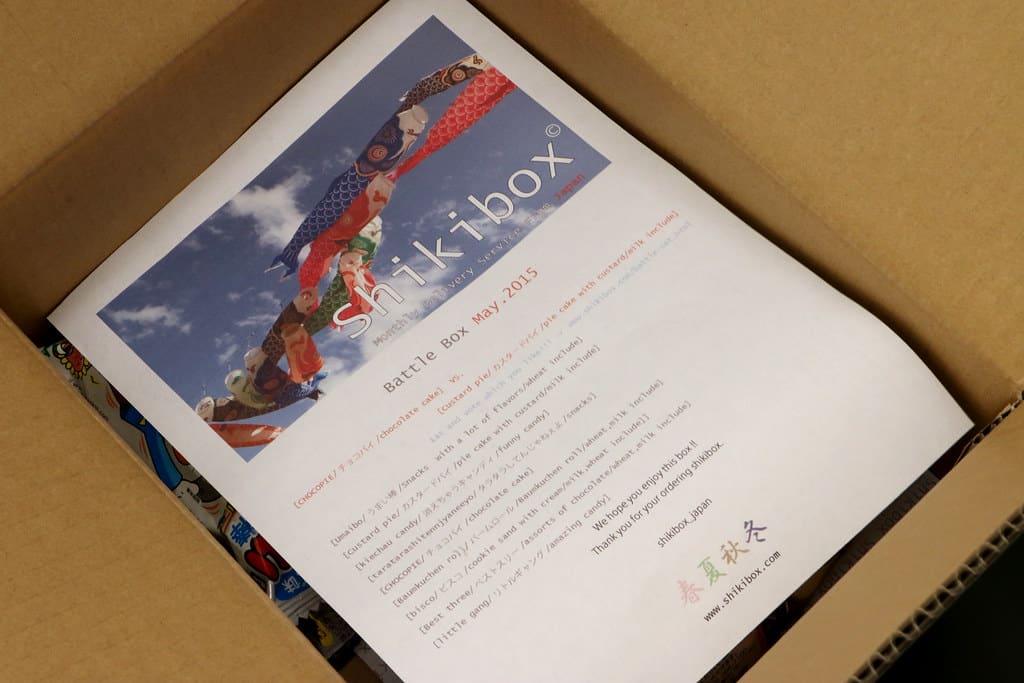 I opened the Battle Box Shikibox first and I'll admit that I was honestly pretty disappointed.
Knowing that this box was worth $20, I just couldn't justify the cost for the value of the items inside. There were absolutely no full-sized products, only snack-sized items or things that are typically sold in bulk.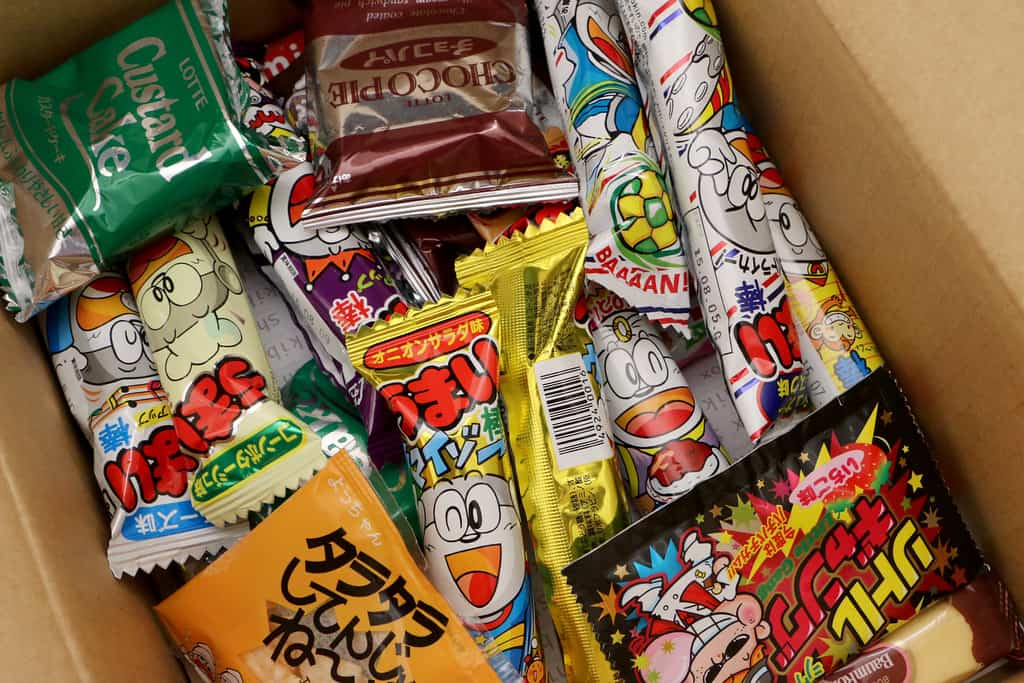 Honestly, majority of the box were made up of Umaibou, which are basically like giant cheeto sticks with different flavors (teriyaki, potage soup, salad, etc.).
I love these, but they are SO cheap. We used to buy these all the time in Hong Kong and they come with 30 individually wrapped snacks for like $3. It's knowing this that made me really dislike this box.
Other than the Umaibou, there were a few small hard candies, custard buns and chocopies (also both sold in multi-pack boxes) and a pack of gum. Definitely not my idea of a $20 value.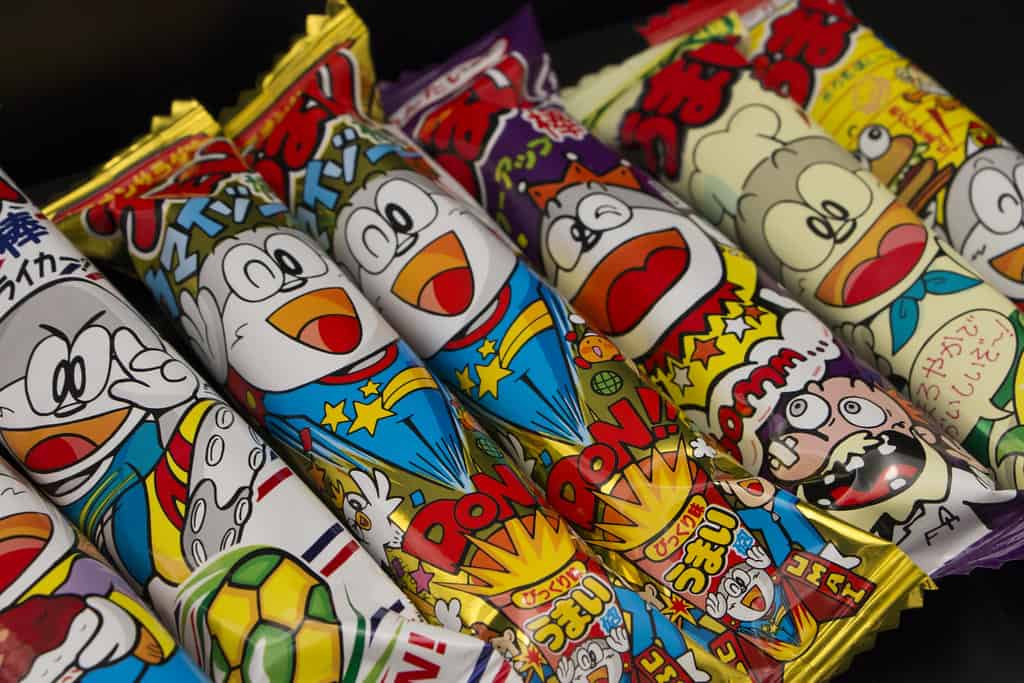 The second box that I opened was the Megabox with a $30 price tag. I was glad to see some full-sized products when I looked inside and immediately felt better about this box.
Looking at the list of products it included, it seemed like a lot of the same things from the Battle Box.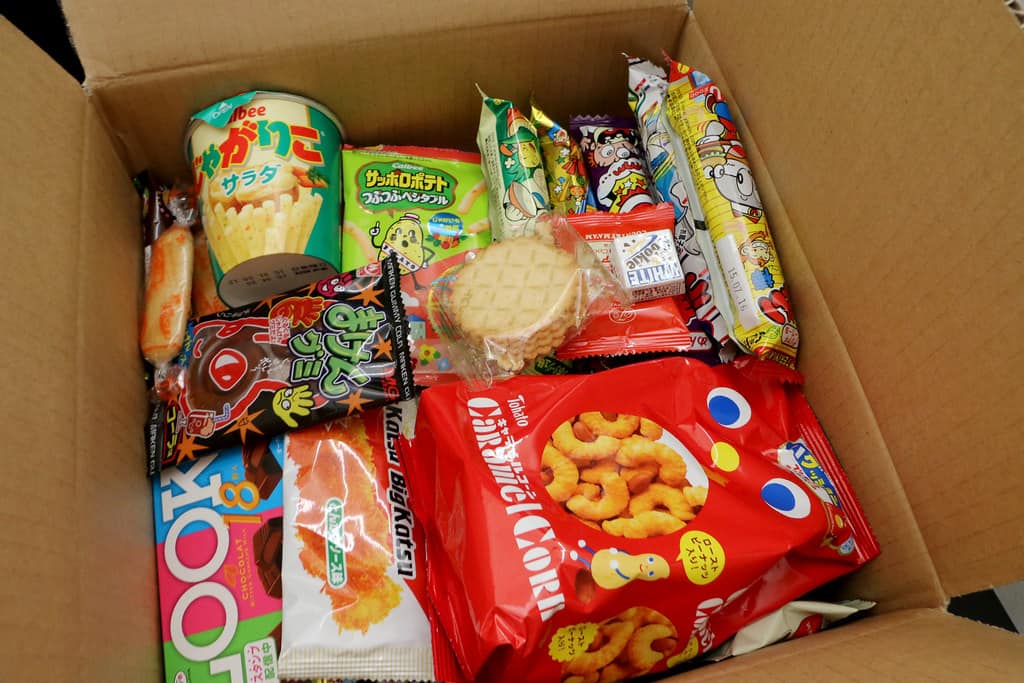 I decided to pull out the full-sized products first to see what we got.
It included: Tohato Caramel Corn ($3), Calbee Jyagariko Potato Sticks ($3), Maken Gummi ($0.50), Suguru Big Katsu ($1.50) and Look Chocolate ($2). 
So that's about $8, give or take, on the full-sized products.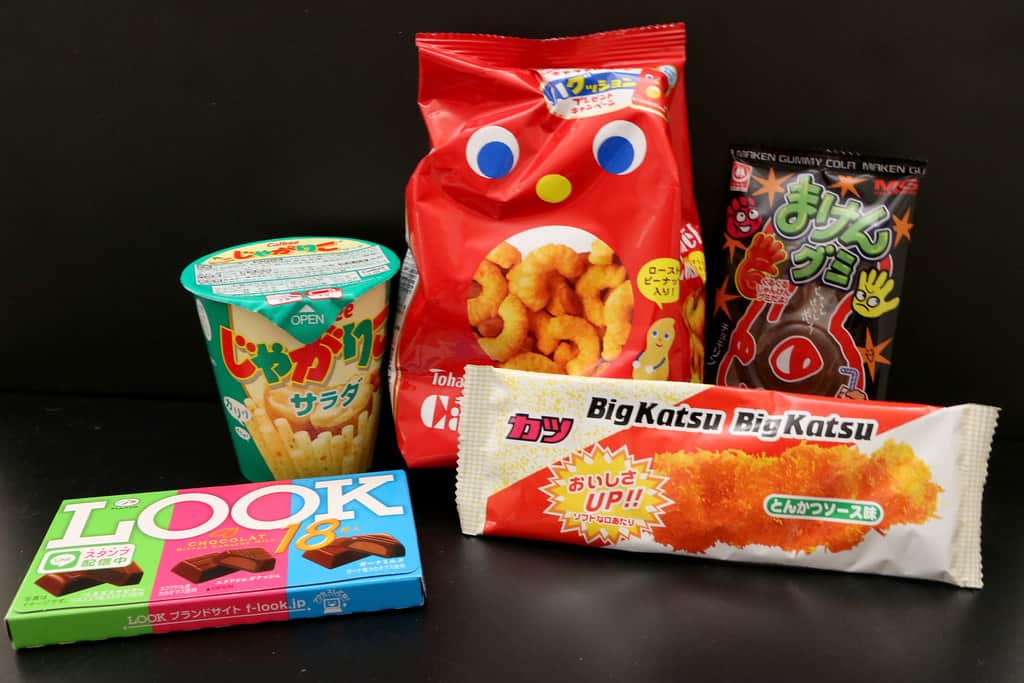 Much like the other box, the rest of the goods were mainly Umaibou (12 of them to be exact !! ) along with individually wrapped cookies, tiny chocolates, and senbei (rice crackers), which are also a dime a dozen.
Sadly I have to say this box is another miss for me.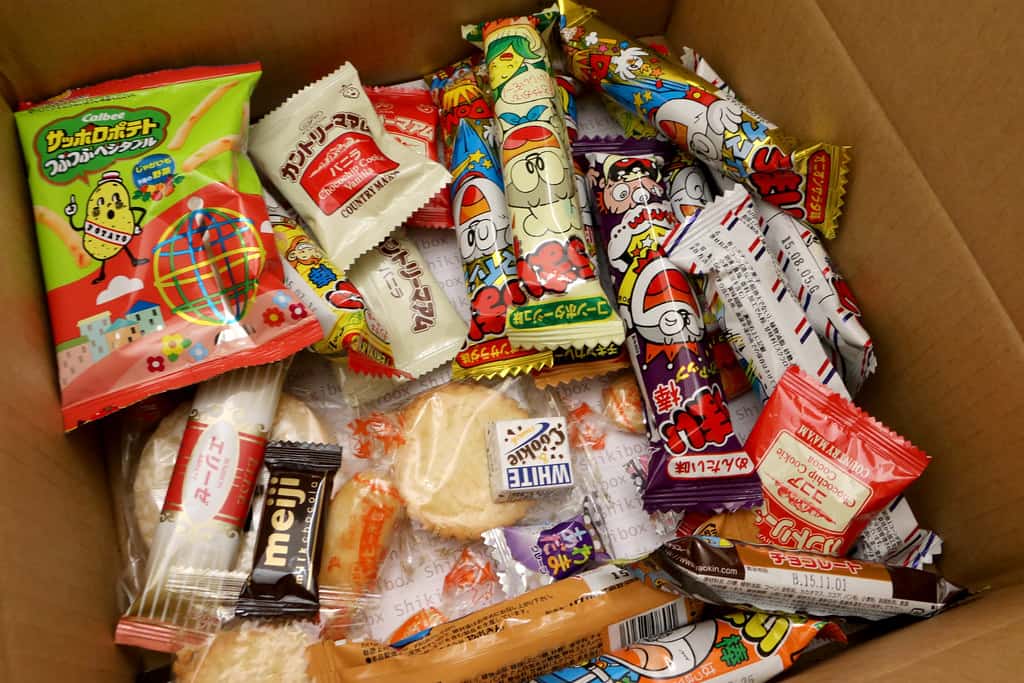 You guys, it kills me to write bad reviews.
I actually don't review many things just because I always get anxious that something won't be up to my expectations and I'll be letting that company down. But, I owe it to you guys to be 100% honest, and I promise I always will be.
Based on my experience with the two boxes I received, I just don't think Shikibox is worth the value.
I really, really hope they were just having a bad month or that they've improved since then — so I'm not saying I'd never order it again, because that isn't fair either — but for now, after having so many great experiences with other similar subscription boxes, I unfortunately just can't see myself subscribing to this one.
---
Thank you to Shikibox for sending me this box. You can always visit their site to see if the products are to your liking. As always my opinions are my own and I strive to always give you my honest thoughts!