It's no secret that I love traveling specifically to attend festivals and different cultural events around the world. Times when hotels are notorious for overcharging or selling out at record speeds.
When I announced my impulse decision to visit the National Cherry Blossom Festival in Washington DC a mere two weeks before the festival, people seemed amazed that I would be able to attend.
Many others expressed their desire to visit the festival, some a short train ride away. But they all claimed they couldn't this year because all the hotels (other than maybe a few unaffordable 5-star options) were completely booked solid.
It then dawned on me that most occasional travelers still only see traditional hotels as viable accommodation options.
So did I shell out thousands of dollars to stay at one of the available hotels in order to visit the festival? Absolutely not. Instead, I turned to my trusted FlipKey to find the perfect apartment rental.
Flipkey is a vacation rental site operated by TripAdvisor that has over 300,000 rentals around the world. So literally, anywhere you could want to go, Flipkey has your back.
And honestly, if it hadn't been for Flipkey, I, too, wouldn't have been able to attend the festival. But a quick search for Washington DC showed that plenty of affordable apartments were still available right downtown.
Arriving in Washington DC, an area I was totally unfamiliar with, I headed straight to the apartment to check in.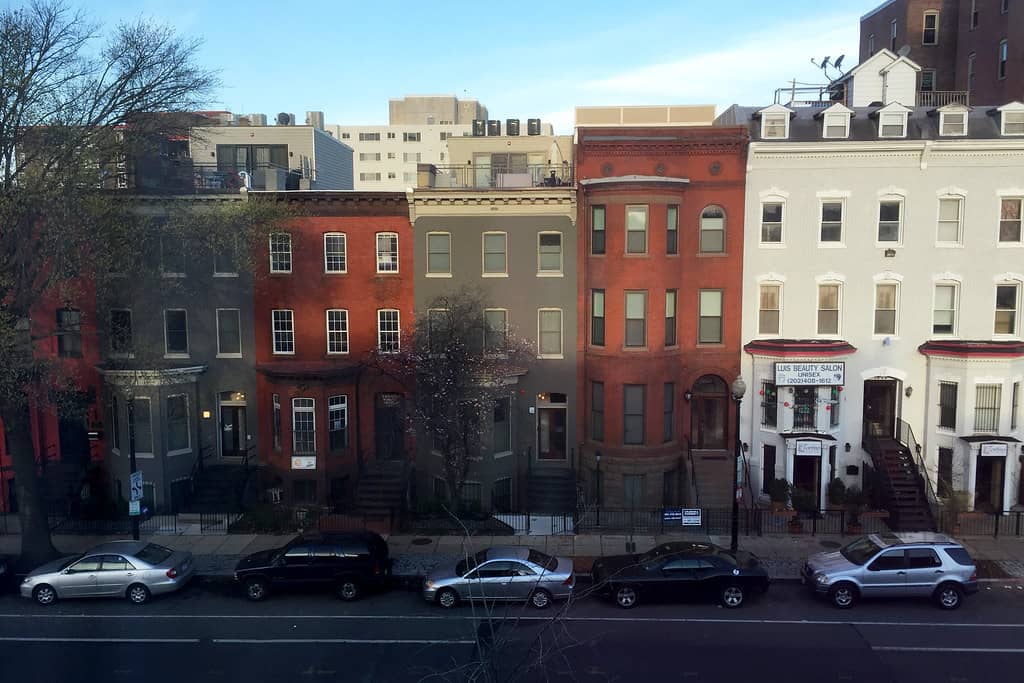 Knowing that I had a busy schedule ahead, the owner promptly greeted me and handed over the keys. He gave me his contact number incase there was anything I'd need — from more sodas in the fridge to directions to attractions — and then left me on my way.
The apartment was a convertible studio of sorts, with two different sections and the sofa converting into the main bed, but I knew that at the time of booking. For one person, it was more than enough space and very homey!
I loved the hints of Asian decoration in the entryway along with the cute DC-themed decor.
The kitchen was a little on the basic side, but I appreciated that it was fully stocked with ingredients like sugar, spices, and even cream, milk and other beverages.
I still found it perfect for whipping up a quick breakfast each morning and even making dinner one of the nights when I needed to stay in and get some work done.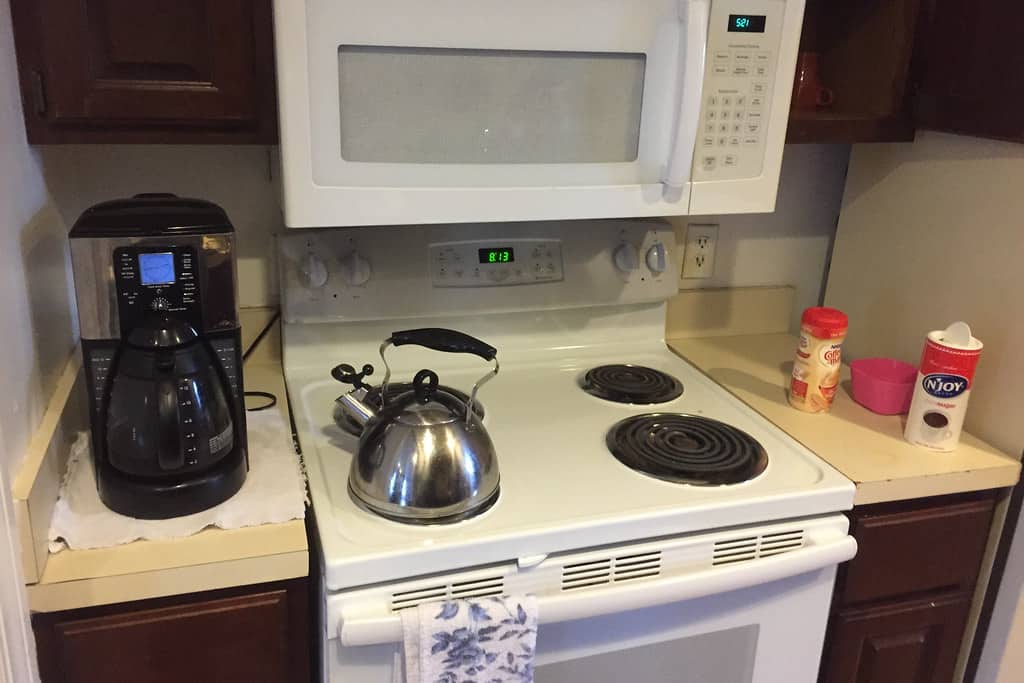 While the apartment itself served its purpose just fine, I honestly didn't spend too much time in it. But really, who ever spends that much time in their accommodation when they're on vacation?
What really impressed me was the location.
The neighborhood the apartment stood in was pretty quiet, with people constantly out walking their dogs and jogging– which to me, a solo female, felt very safe. I loved that it was a short 15-20 minute walk from The Mall and where the festival would be held, eliminating the need to constantly pay for taxi rides to get around.
It was also a few blocks away from the nearest metro station, making it easy to get anywhere around the city, including out to the National Zoo.
I honestly couldn't have picked a better location. Anytime I got too tired, I'd just head back to the apartment to take a quick break from the crowded city.
And I wouldn't hesitate to use FlipKey in the future.
The whole process from finding a rental and booking it to checking in on arrival was incredibly easy and seamless. I hope that next time, if you're looking to go somewhere during high season or are skeptical that you can find an affordable hotel room during a popular festival, that you'll give FlipKey a chance. It might just surprise you. 
---
A huge thank you to Flipkey for helping to host my stay. If it hadn't been for you, I certainly wouldn't have been able to attend the National Cherry Blossom Festival!