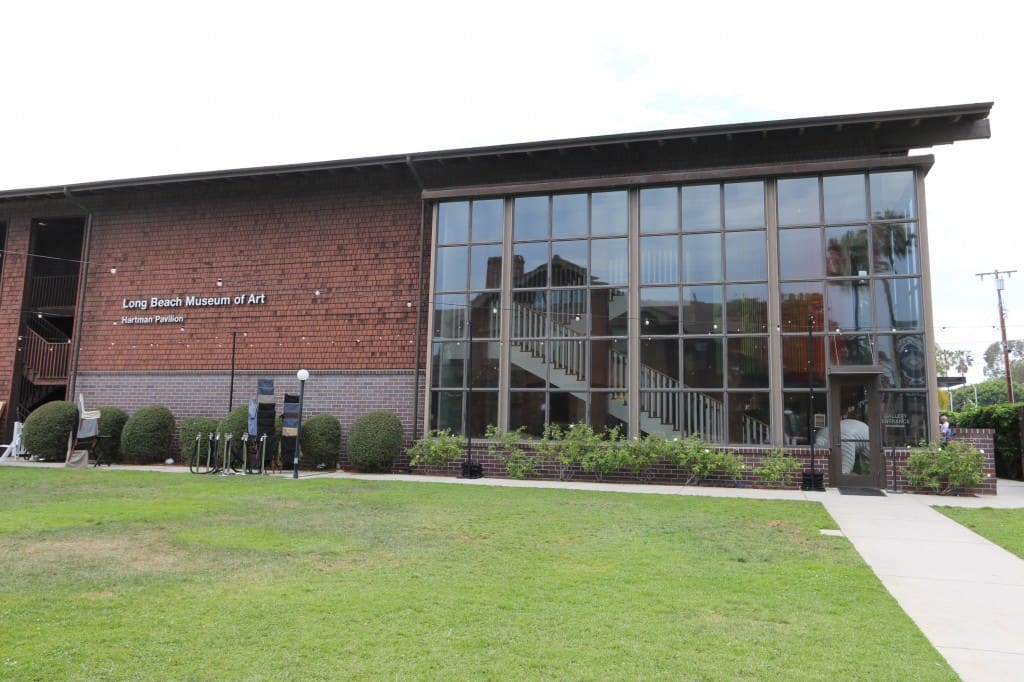 One of the places I most found myself going on and on about was the Long Beach Museum of Art.
Now, I know I'm not much of a museum person, but this one was really special– mainly because of their current exhibition Vitality and Verve: Transforming the Urban Landscape.
Perfectly timed with POW! WOW! Long Beach, a festival featuring the creation of murals around the city, for a period of two weeks, the museum's walls were also taken over by a group of urban artists.
It's sad to think that most people don't consider graffiti "art" when looked at on the side of a building. But when put in a gallery setting, it really pushes people to question and alter their perception of this art form.
The results? Pure magic.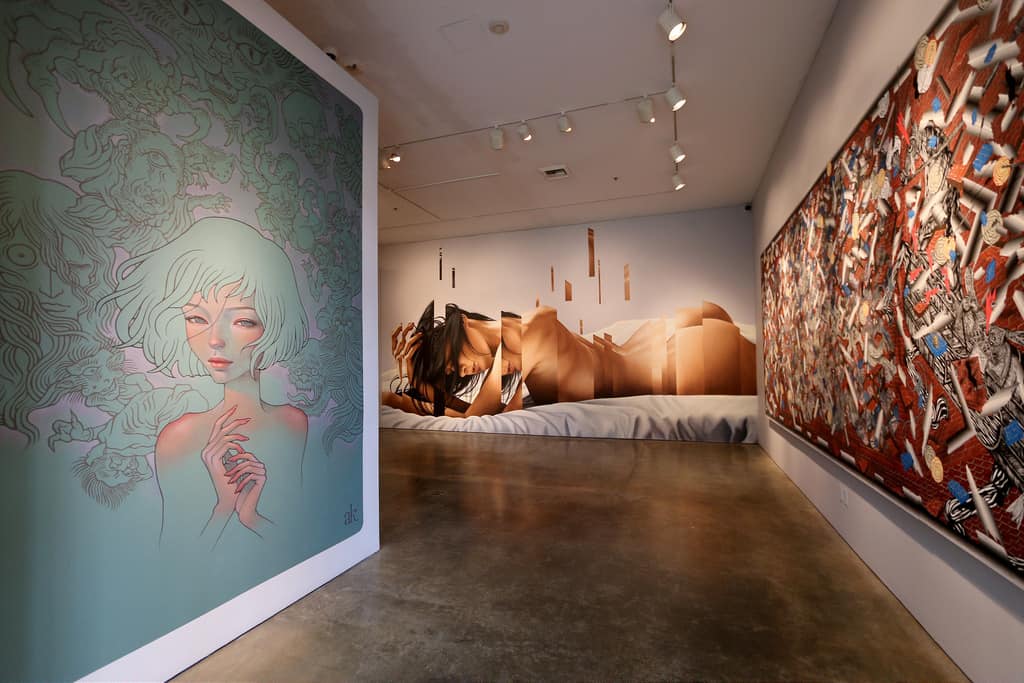 The museum itself had become a piece of art as its walls were transformed with a mix of graffiti, mixed media installations and traditional canvas works.
As we explored the exhibit it was literally like kids in a candy shop. We ran from one piece excitedly to the next, only to run back telling the others to come quick in order to look at something new.
Never in my life have I been to a museum where every single piece spoke to each person who passes by. But these murals had something to say to everyone.
With each new installation I saw, it only got better and better, and when pressed to choose I could never pick a favorite.
Despite the emotion and feelings these murals evoke, regrettably, come October 25th, 2015, the museum's walls will once again be painted white. A reflection of street art's transient that these creators know all too well.
Knowing these pieces will exist for merely a moment in time makes them even more beautiful.
HOTTEA | PROMISCUOUS | YARN, WIRE MESH, WOOD, ACRYLIC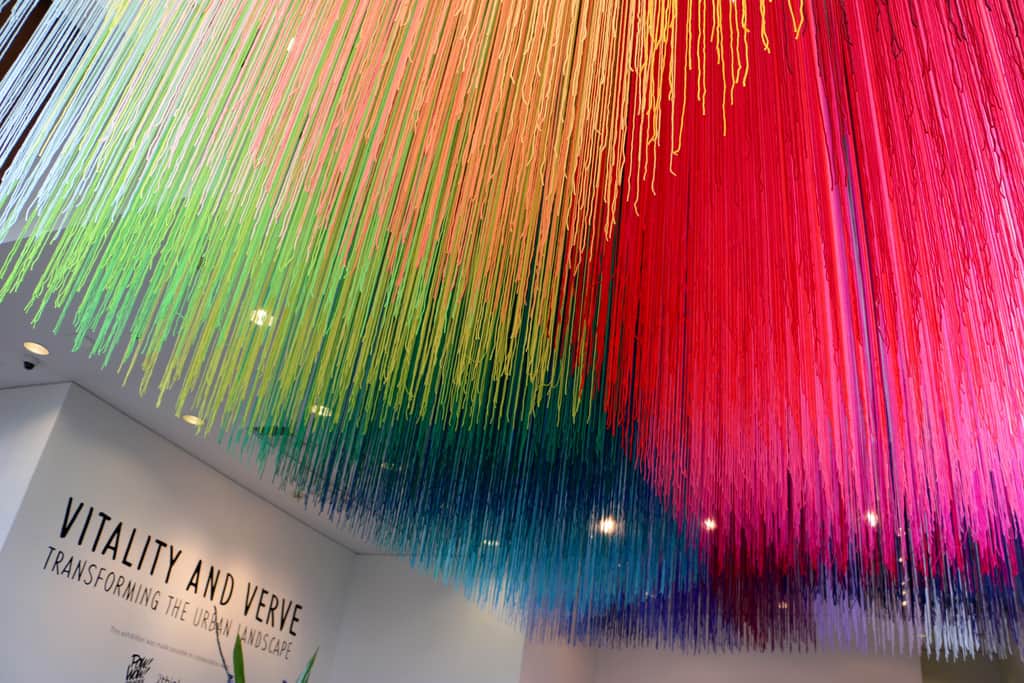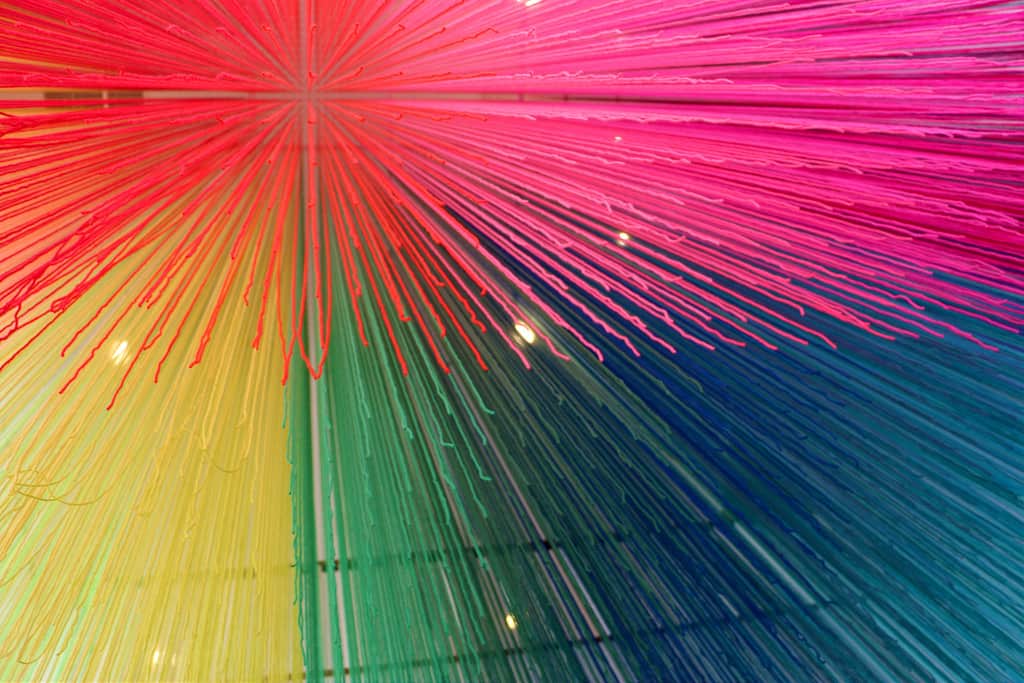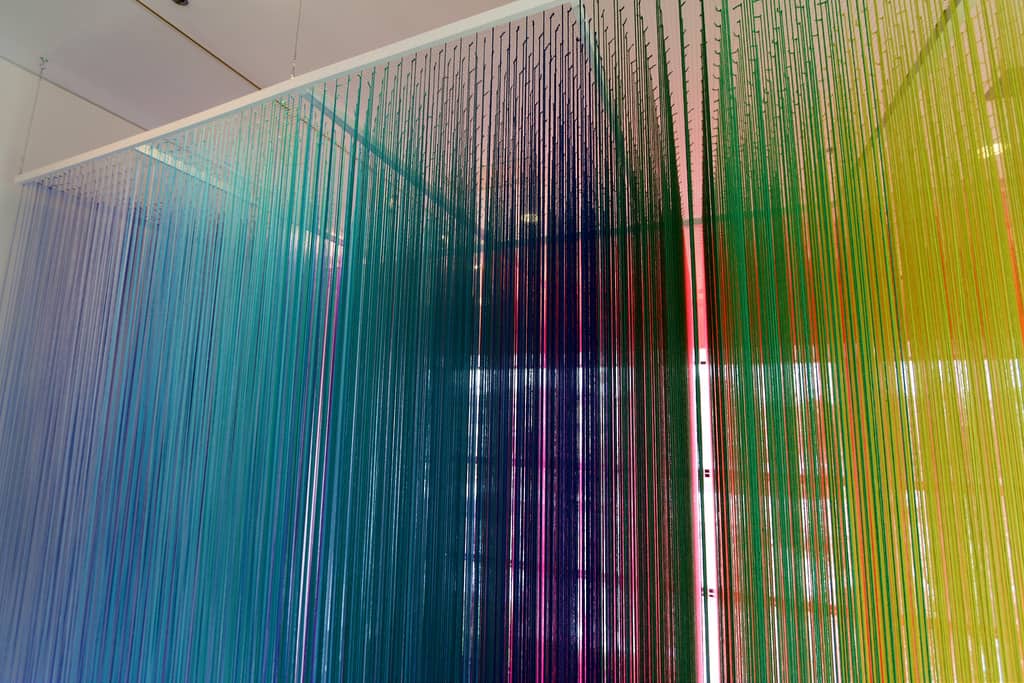 AUDREY KAWASAKI | MY LITTLE ALLIES | MIXED MEDIA ON MUSEUM WALL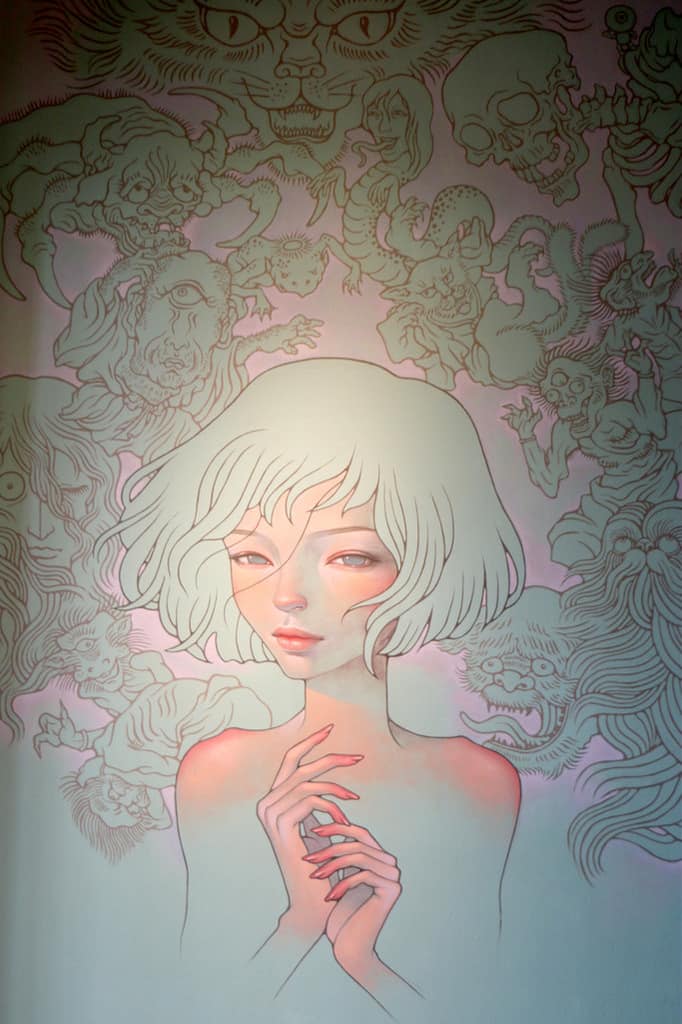 JAMES BULLOUGH | INTO THE ETHER | SPRAY PAINT ON MUSEUM WALL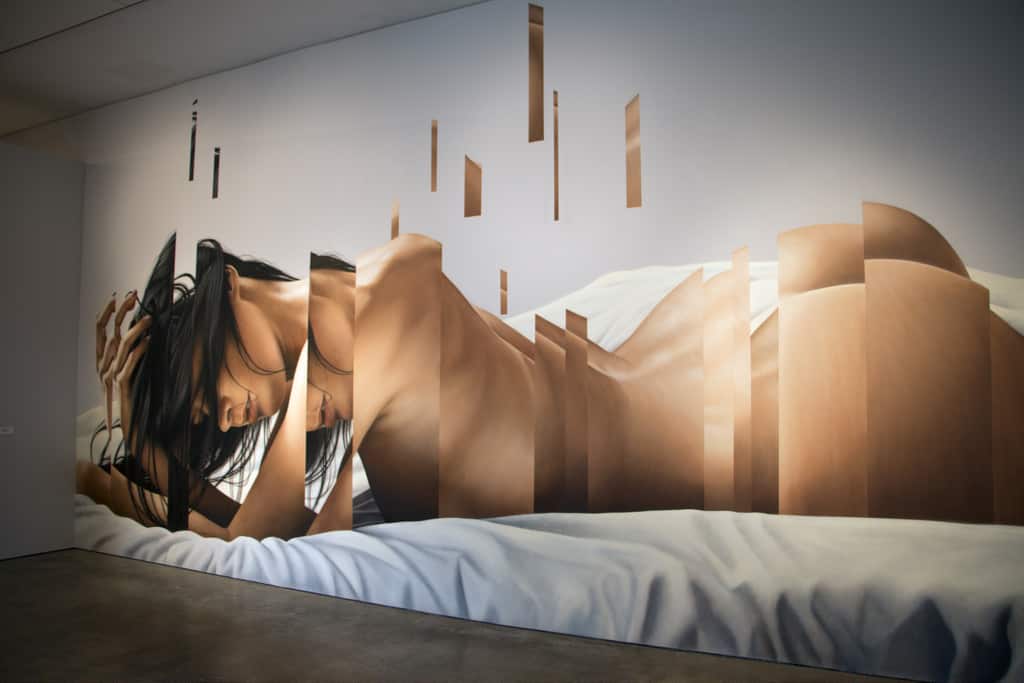 BRENDAN MONROE | ENVELOPE | MIXED MEDIA ON MUSEUM WALL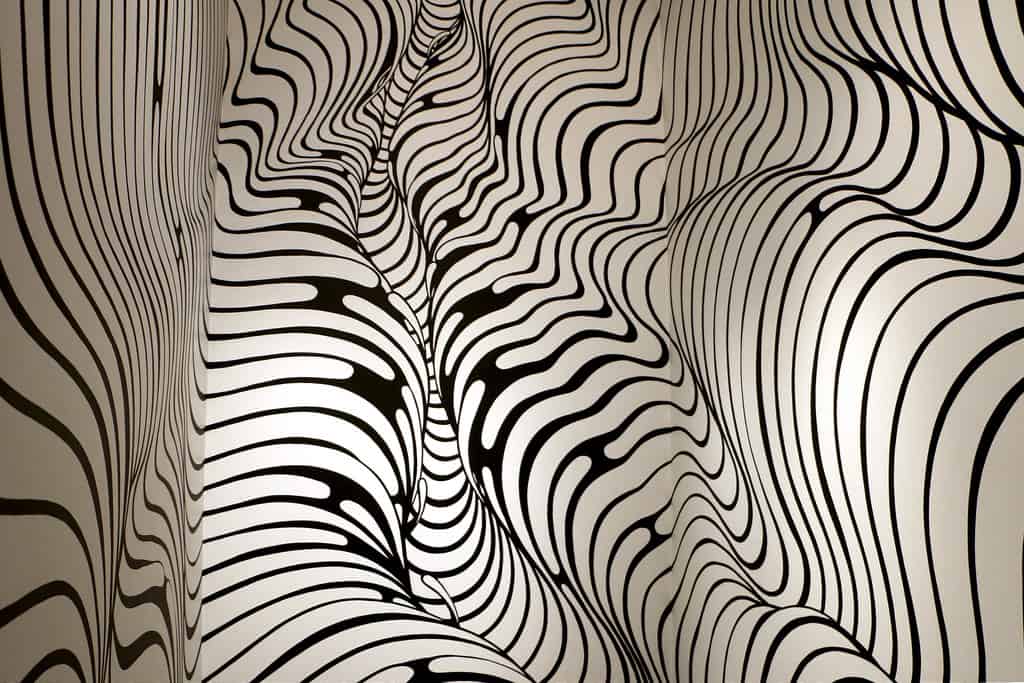 ANGRY WOEBOTS | IN THE SHADOWS | ACRYLIC ON WOOD
SABER | TOO MANY NAMES | MIXED MEDIA ON MUSEUM WALL
In Too Many Names, graffiti artist Saber wrote the names of 534 people who have been murdered by police in the United States to date in 2015, including local Long Beach teenager, Hector Morejon.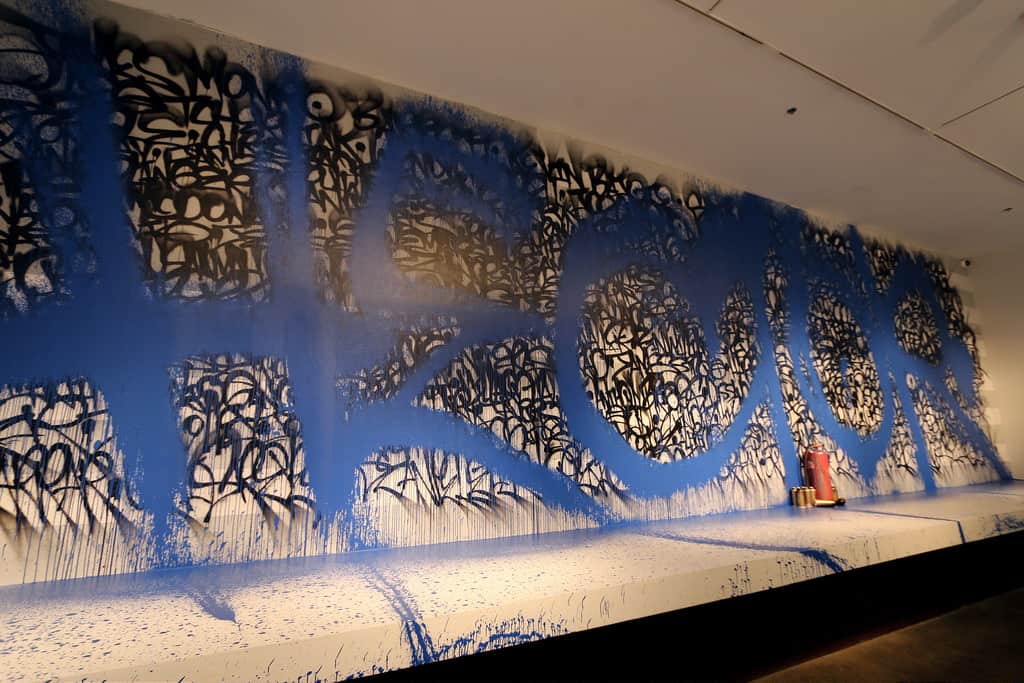 JEFF SOTO | THE STARS AT NIGHT | MIXED MEDIA ON MUSEUM WALL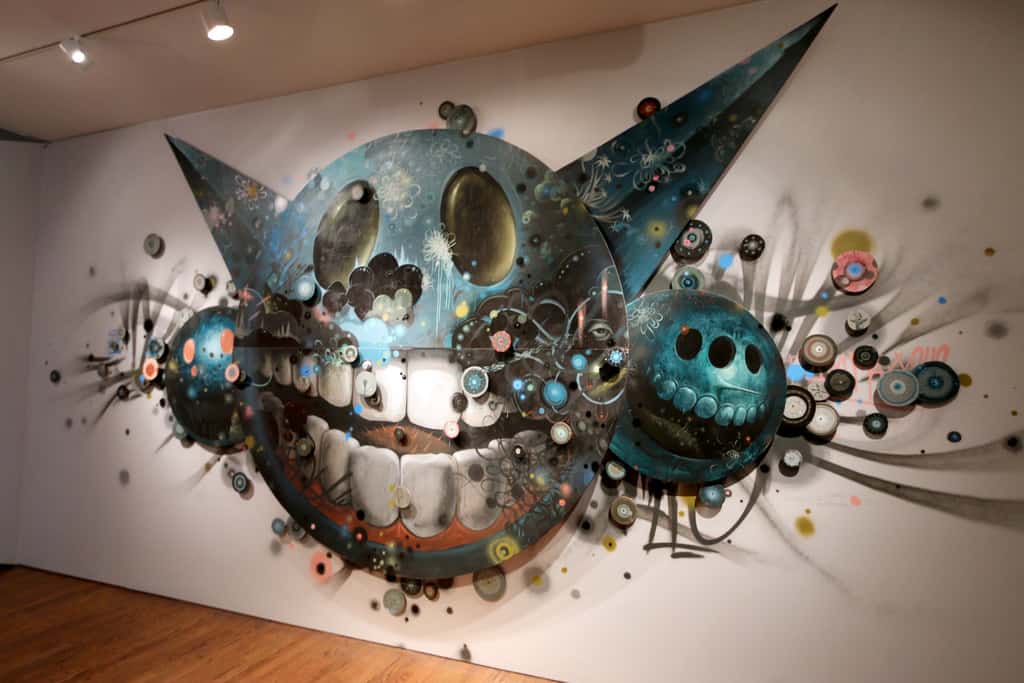 ALEX YANES | GOING, GOING, GONE | MIXED MEDIA ON MUSEUM WALL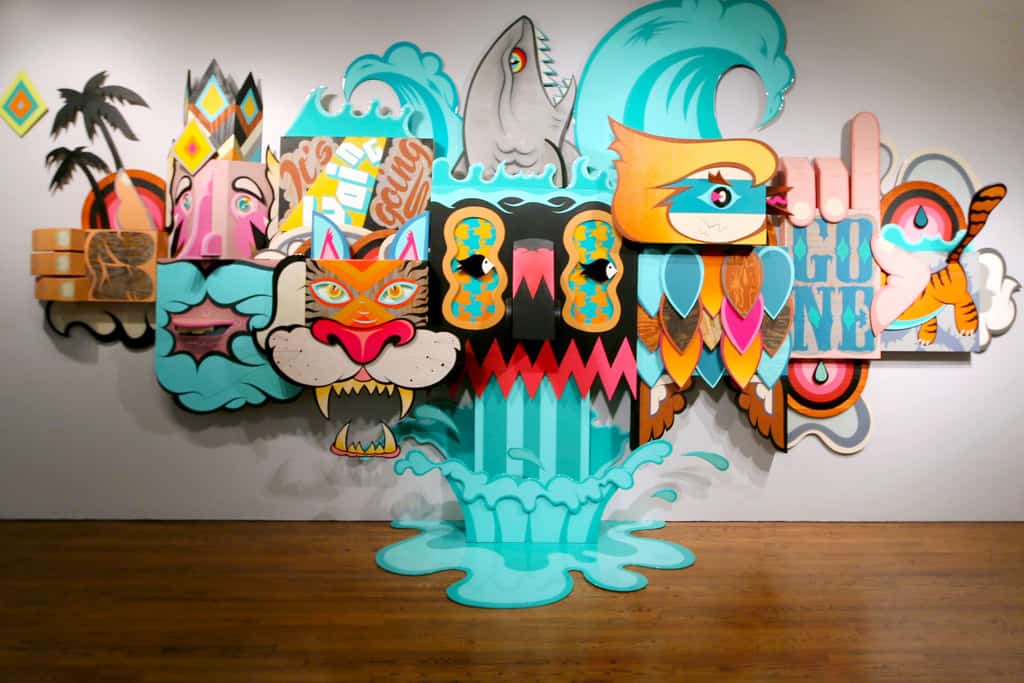 CRYPTIK | FINGERPRINTS OF THE GODS | ACRYLIC PAINT ON MUSEUM WALL
JOHN CULQUI | WEST ON IMPERIAL | MIXED MEDIA ON MUSEUM WALL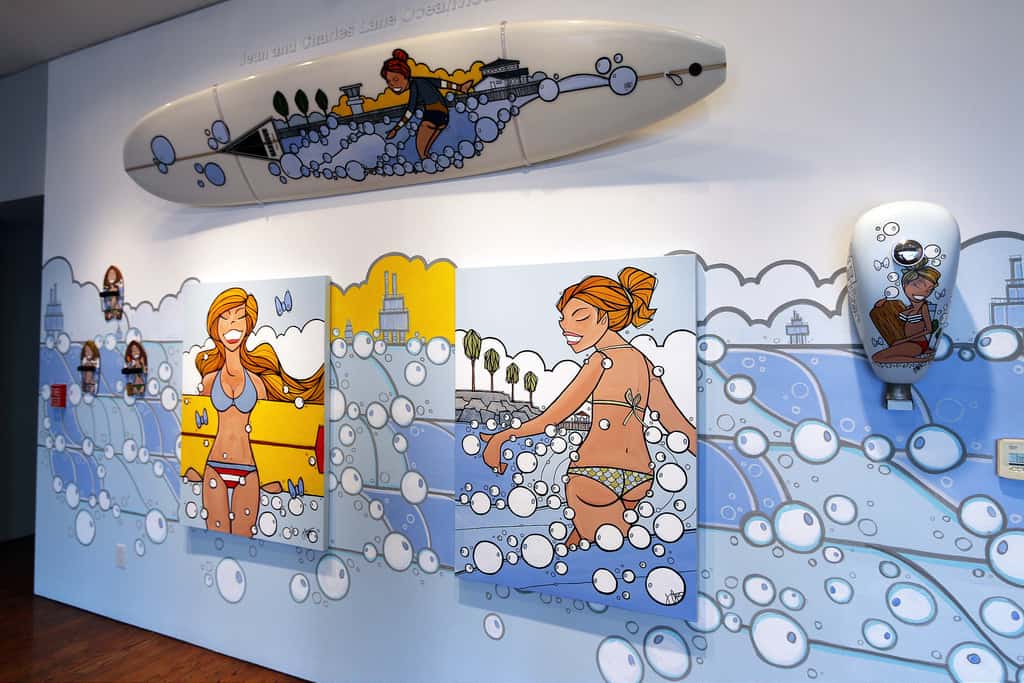 ANDREW SCHOULTZ |EXPLOSIONS, BURSTS, AND BREAKAGE | MIXED MEDIA ON MUSEUM WALL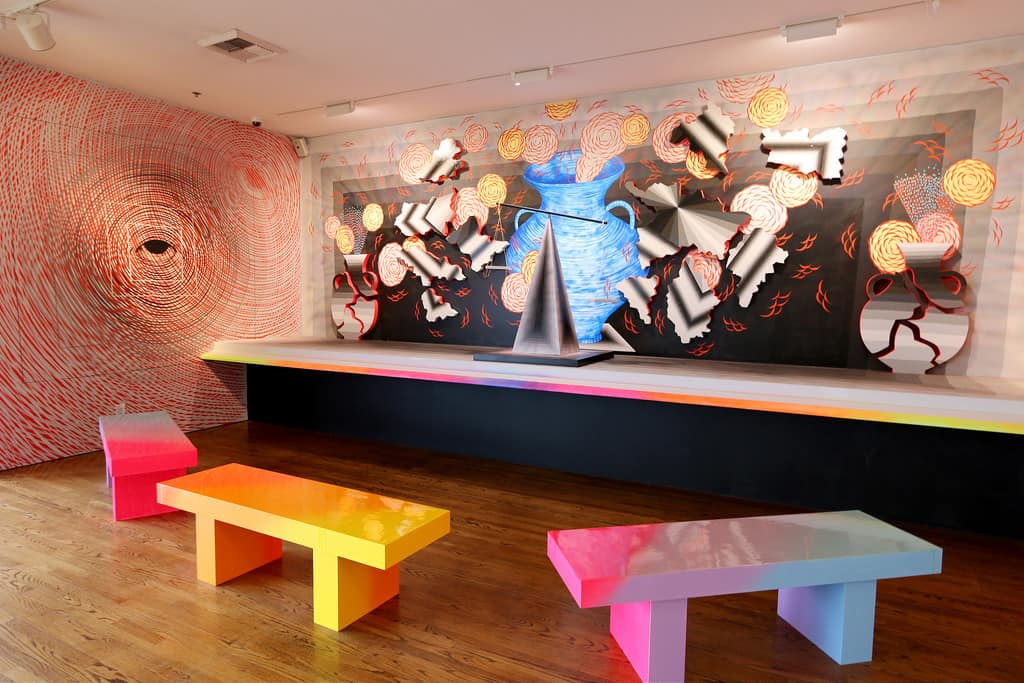 AARON HORKEY | CAPRICORN BLUES | ACRYLIC AND LATEX PAINT ON MUSEUM WALL
Executive Direct Ron Nelson stands by Horkey's piece, proud of how the exhibition turned out.
WHICH PIECE IS YOUR FAVORITE?
A VERY SPECIAL THANK YOU TO EXECUTIVE DIRECTOR OF LMBA RON NELSON FOR GIVING US A PRIVATE TOUR OF VITALITY AND VERVE AND TO VISIT LONG BEACH FOR ARRANGING MY STAY. AS ALWAYS, ALL OPINIONS ARE MY OWN.