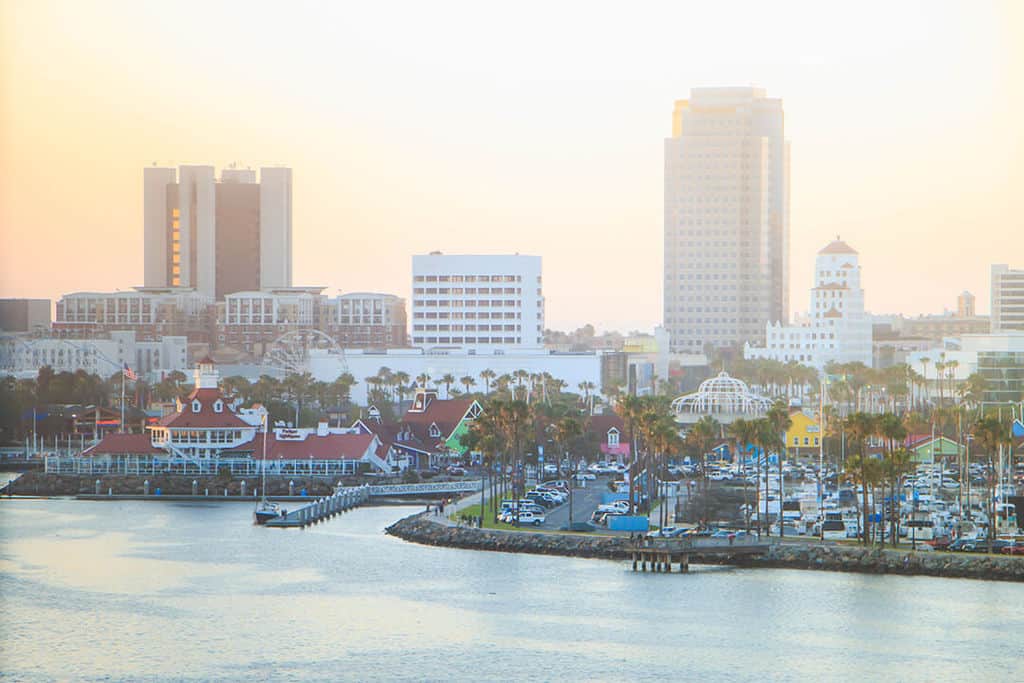 For years I had dreamed of moving to SoCal, living it up in sunny Long Beach or Torrance. Alright, I'll admit it, I still kind of dream of moving there.
I hadn't even been to California, let alone the West Coast, but I knew that region was warm, on the ocean, and filled with Asian culture. That was enough for me.
So when I finally got the chance to visit, I went basically knowing no more than I did years ago and I didn't bother doing any pre-research to see what the best things to do in Long Beach were.
It didn't take me long however to learn that when it comes to Long Beach, there are two things that everyone seems to do there: visit the Queen Mary and explore the aquarium. But are those really the best things to do in Long Beach?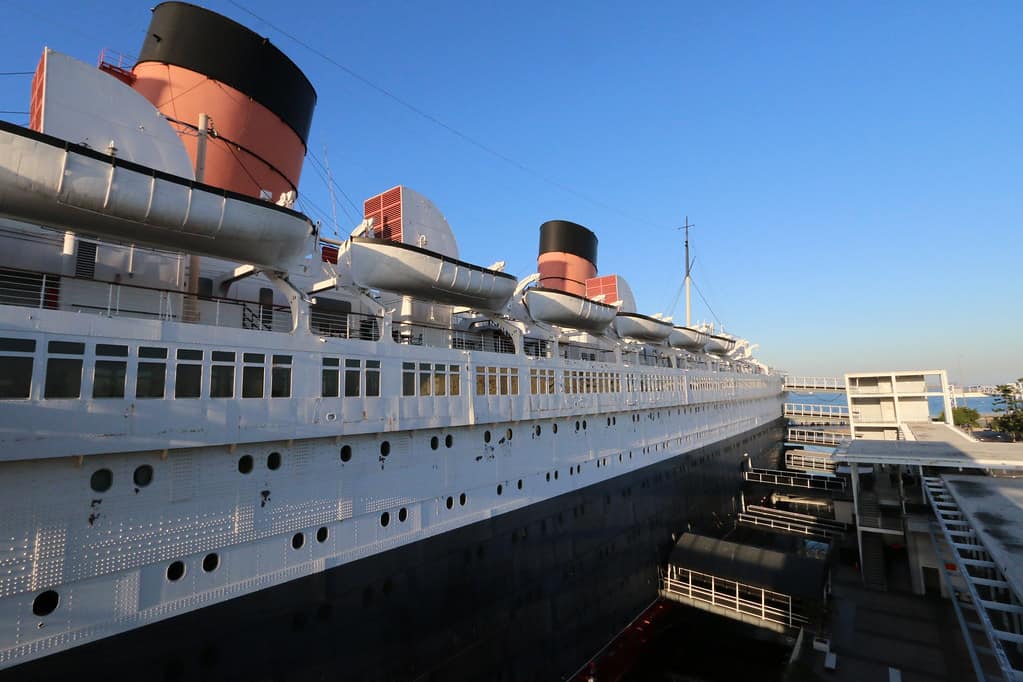 I, too, did both of these things (I mean, how could I not?), and while they were entertaining enough, I discovered there are so many other enticing things to do in Long Beach… for free.
California has long had this stereotype of being super expensive and while that's somewhat true, there are still awesome free things to do in Long Beach.
Long Beach is actually a really cool artsy town. Who knew right? It's not exactly a city that comes to mind when I think of art and culture… although it does now.
The streets were filled with public murals, carefully designed statues and bike/pedestrian paths to explore them all. Heck, even the bike racks were pieces of art within themselves. This really surprised me, and made me fall even harder for my dream city.
I was only there a few days, so I barely put a dent in my to-do list there, but I felt I discovered a lot of really great gems even in the short amount of time I had. I can't wait to go back and explore even more this fall.
THE BEST FREE THINGS TO DO IN LONG BEACH:
LONG BEACH MUSEUM OF ART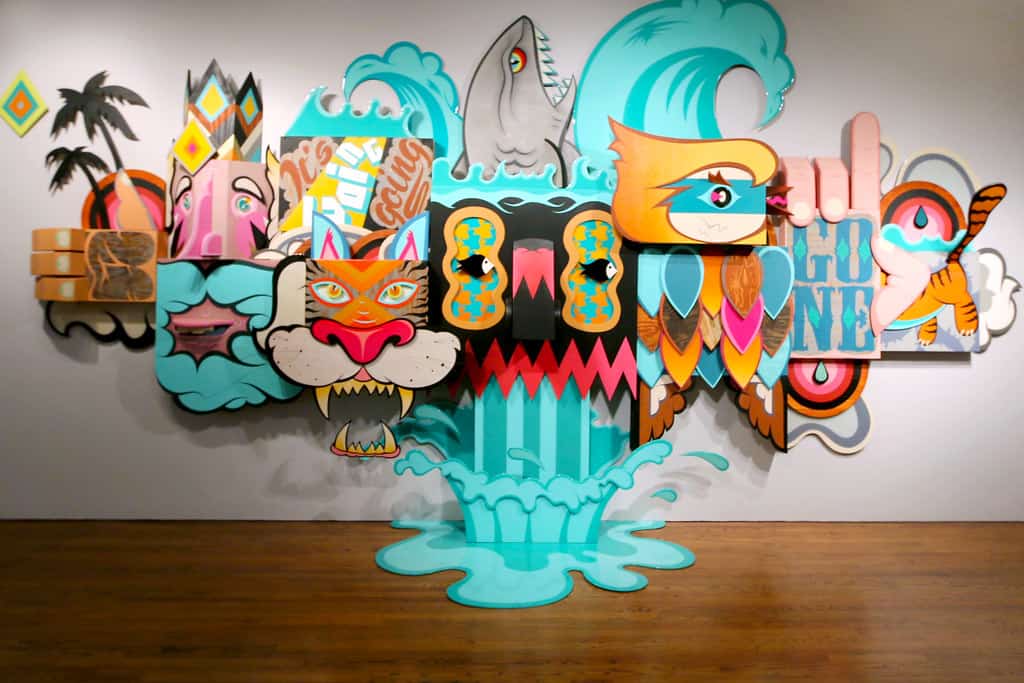 I'll admit I'm not much of a museum person, the Long Beach Museum of Art was one of the greatest museums I've ever been to. Despite being on the smaller side with just a few galleries, I easily could've spent hours in there getting swept up in the perfectly curated Vitality and Verve exhibit.
If you can, go and see it for yourself– but you'll have to do so quick because unfortunately it'll only be in existence (yes, existence) until the end of September.
The rest of the museum is pretty awesome too though! Admission is free all day Friday and Thursdays after 3pm.
Oh, and if you do visit, make sure to stop in at Claire's, the museum's restaurant. Their brunch and unique Bloody Mary's were to die for!
CAMBODIA TOWN
Did you know that Long Beach has  over 20,000 residents of Cambodian descent? Yeah, it surprised me too.
Cambodia Town is home to the largest Cambodian population in all of the Americas. Filled with restaurants, temples and shops, this mile long enclave makes for a unique area to explore in the city. I've been to plenty of Chinatowns, Japantowns and K-towns all over the world, but Cambodia Town was certainly new!
Throughout the year they celebrate various Cambodian holidays, including holding a large festival for the New Year each April, which I hope to experience next spring.
POW! WOW! MURALS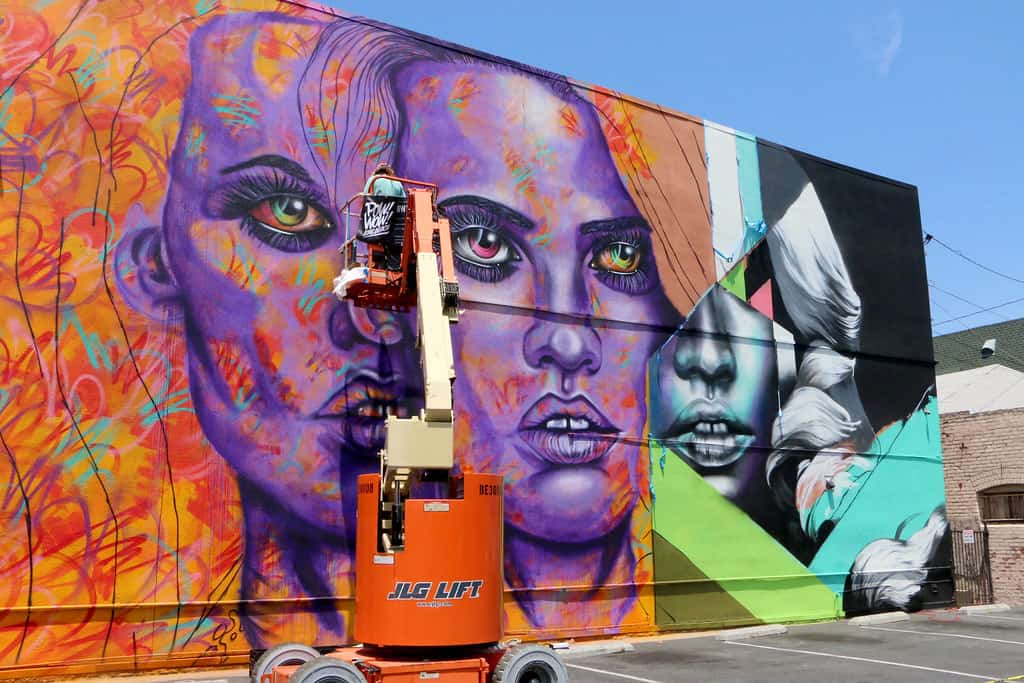 What started in Hawaii as a movement of artists gathering together to create, has turned into a world-wide celebration of art, music and culture. This year marked the first for Pow! Wow! Long Beach— and I must say it was a success.
It was a week filled with exhibitions, film screenings and talks with artists. The muralists were seen slaving away well into the night, trying to finish their insanely huge murals in time. Even I felt the pain as I watched them painstakingly paint with the tiniest detail brush — instead of spray cans– under the hot sun.
Their hard work paid off because they all turned out amazingly. And luckily, these murals, unlike those at the Long Beach Museum of Art, are here to stay.
MUSEUM OF LATIN AMERICAN ART
Again, I know I said the whole thing about not caring for museums, but MOLAA is a must.
As the only museum that's dedicated the modern and contemporary Latin American art, it's permanent collection houses an impressive number of pieces. You'll only see a handful at any given time though, which keeps you coming back.
To me what was most impressive, is the relationships and trust the museum has garnered with the government and museums in Latin America. They had multiple impressive traveling exhibits while we were there featuring some pieces that had never before left Mexico's borders, as well as a rare piece by Frida Kahlo and the original photo by Korda of Che Guevara— yes, the one you're thinking of.
Admission is normally $10, but if you go on Sundays or after 5pm on Thursdays it's free!
NAPLES ISLAND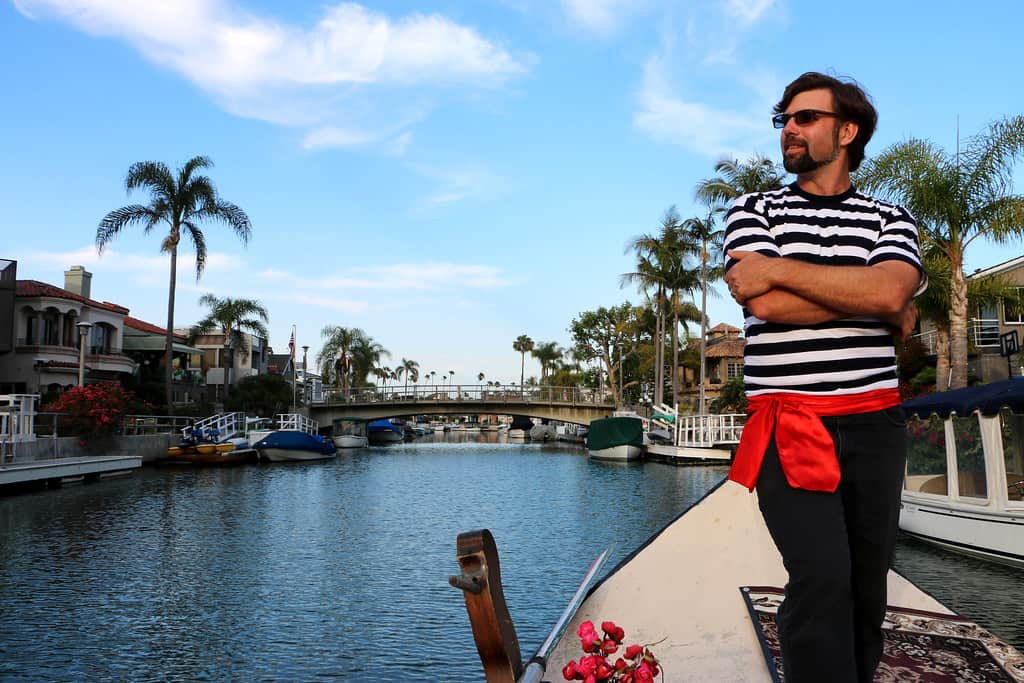 Take a romantic gondola ride through the romantic canals of Naples… Naples, Long Beach that is. 
Built to resemble Venice in the early 1900s, Naples is an island made up of many canals that spill into Alamitos Bay. Floating by multi-million dollar houses and underneath picturesque bridges, it really did have that Venetian feel. Just with more palm trees.
Gondola Getaways has been operating in the area for over 30 years, with a professional team of rowers who compete world-wide and actually use the traditional Venetian row. At sunset with a good bottle of wine and the serenading voice of your gondolier, it's pretty romantic.
Otherwise, just wander the picturesque canals and enjoy the fun atmosphere!
A HUGE THANK YOU TO VISIT LONG BEACH FOR ARRANGING MY TRIP TO THE CITY TO EXPERIENCE POW! WOW! LONG BEACH LIVE. AS ALWAYS, ALL OPINIONS AND APPRECIATION OF  ARTS + CULTURE IS MY OWN.