Learn the ways to visit Machu Picchu to get the views you will like best.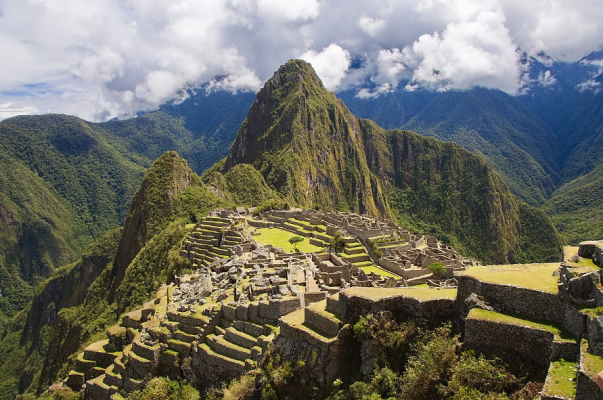 Visiting Machu Picchu can be an unforgettable experience for anyone. Most travelers cannot fulfill their bucket list until they visit this place. The site is one of the new seven wonders. The whole panorama is so alluring and an unforgettable experience. The horn-shaped and forested peaks of Huayna Picchu and the Inca buildings are so magnificent to look at. Many photographers exclaim that you cannot get a bad photo of this wonder. If this place is on your bucket list, you need to know the ways to get there. Keep reading the article to learn the best ways of reaching Machu Picchu.
Classic Inca Trail
The starting point of this classic trek is the Km88 train station. First, go to Km88 by train. Then cross the footbridge of River Urubamba, and you are off. It will take 3-4 days to reach your destination.
On the first day, you will reach the small campsite at Hatunchaca or the colony of Huayllabamba. Those who are serious hikers might arrive at Llulluchapampa, which is a camper-friendly meadow.
On the second day, you will be at a 4,200m trail where the hike up will be tough. The place is known as Dead Woman's Pass, which is the highest point of the classic trail. You will reach the campsites at Pacamayo on the second night after passing through the Runcu Raccay ruins. But, you also might prefer hiking further than 3,950m to reach the excellent campsites of Chaquicocha and Phuyupatamarca for a night of better sleep.
On the third day, you will be at a 3,650m pass. You will see cloud forests on the last day. Intipunku or the iconic Sun Gate will be the first glimpse of your destination, Machu Picchu. Click Machu Picchu Tours to learn more details.
High Inca Trail
This route can be easy for you if you are a fit hiker. The starting point will be Mollepata. It will take 6-7 days to travel 69km. You will join the classic trail at Huayllabamba after a tough climb of about 5,000m at Inca Chiriasq'ua Pass. You will traverse Dead Woman's Pass too. There will be outstanding views when climbing up at the early stages. Additionally, you'll pass across a campsite near an Inca canal and go along with the Salcantay as well as a spectacular Inca site near Paucarchanca.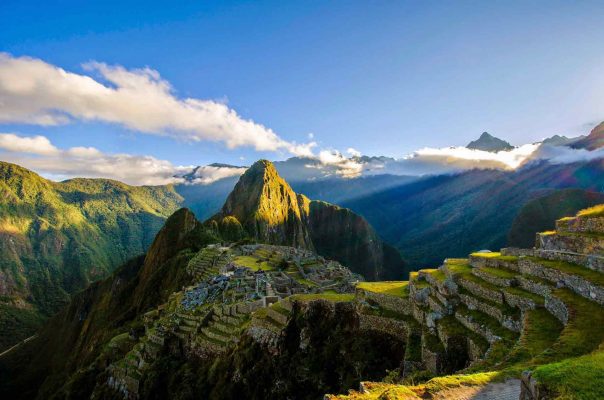 Camino Real Trail
This trail is also called Santa Teresa Trek. You will be starting from Soraypampa that is at the base of Salcantay. It will lead you to Lucmabamba, near the hydroelectric railway station. You can reach the heart of the mountain by using a car or minibus. Then you will have to take a tough climb up to a collar beneath Salcantay. After that, you will have to walk through a range of mountain landscapes. You can also walk without using the lodges if you want. In that case, you will have to use tents and mules. This trek will take 3-6 days to reach your beautiful destination.
Mini Inca Trail & Purification or Royal Trail
This Inca trail can take you to your destination in a short time. However, it will not be a painless experience for you. If you cannot spare a week to reach Machu Picchu, but you also want to arrive on foot, you will need to get off the train from Cusco at Km104. Then walk for three hours so that you can join the classic route near Huinay Huayna. Royal or Purification Trail is an alternative short trail to reach the Sun Gate. This route was usually used by the Incas for ceremonial purposes.
Choquequirao a Machu Picchu
You will need to start from the village of Cachora, situated 60km south-east of Machu Picchu. It will take 8-10 days to reach your destination. You will pass through the quiet Inca site of Choquequirao in the first few days. The path then passes through cloud forest, dry savannah, and high pasture grazed of llamas.
You will reach San Juan Pass at a distance of 4,400m. And continue climbing by the side of the Rio Yanama. You will need to descend into the Santa Teresa Valley and the Camino Real to reach your destination.
Riverside Trail
The starting point will be Km88 for the riverside trail. You will need to trek beside the Urubamba River that will take you to Km104. There you can join the Mini Inca Trail. It will let you avoid the steep climbs. But, you will miss some ruins. You can camp by the Pacamayo River. The ruins at Chachabamba are also a good campsite. It will take you 2-3 days.
Machu Picchu only
If you don't want to hike much, take a train to Aguas Calientes and then a minibus to Machu Picchu. You will have to walk to reach the tour site. Visit the whole area when you have reached the Sun Gate. If you are fit enough, go early and hike up to the top of Huayna Picchu. You need to join the queue by 7 am to be allowed to climb the steep peak as only 400 people a day can climb up.
Most people like to visit Machu Picchu during holidays when it is the sunniest and driest period of late June and August. If you want to avoid the summer rush, the best time to visit Machu Picchu is late April to mid-June and September-October.
Remember to maintain the new regulations that have been introduced to prevent any risks. Now, you will get entrance tickets divided into two groups: 6 am – midday and midday – 5.30 pm. If you want to be there for the whole day, you will need to pay the fee twice. After touring the ruins, if you want to climb Huayna Picchu or Machu Picchu mountain, book tickets in advance. Every visitor has to enter now with a tourist guide. The tour can be fascinating if you get the right tour guide.