Just because you're away from home, doesn't mean that it's impossible to look stylish. And this is not just so you can look great at photos, you'll have more self-confidence as well. It's not mandatory to have tons of clothes with you, as you probably have a limited amount of outfits.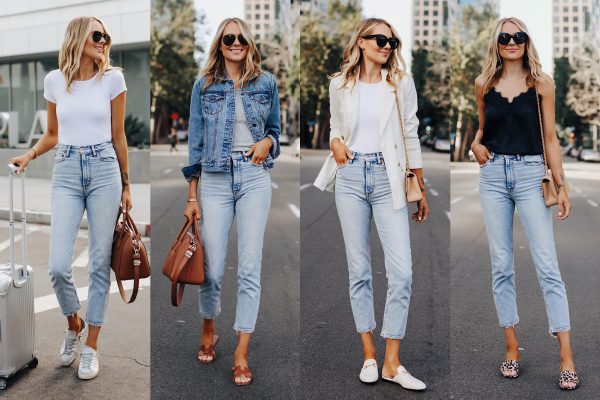 Moreover, carrying a lot of clothes can be very pricey due to the airline's fees for extra luggage. The right selection of travel clothes, accessories and footwear is vital because it's not just about the appearances but the comfort too. With the proper plan and a good combination of all of the above, you too can look fashionable and chic while keeping the comfort and without making big compromises.
There are many simple and budget-friendly ways to achieve this while traveling the world, so keep scrolling to get to know how.
Make a list
Before anything else, come up with a plan in your mind and then proceed to write it down. This way you can eliminate all the unnecessary clothes while making sure you don't forget anything you'll eventually need. Keep in mind that two-thirds of your outfit selection should be basics  and keep an extra space for the other things we'll talk about below. Take your destination into consideration too, cause you obviously won't have to bring warm clothes to tropical destinations, and be prepared for conditions such as high humidity, dirt, wind, and so on.
Accessories
Just like with your outfits, keep the number of your accessories restricted and stick with those that are easily blended with the outfits you've brought. It's very simple to completely overhaul your appearance simply by adding a few accessories, like jewelry, a bag, or a watch. Whatever choice of accessories you make, you'll want to bring more simplistic (easily matched) accessories and at least one piece that will make you stand out from the crowd. If you like raw crystal rings, for example, then look no further, you can find it here.
Proper footwear
Select a pair of vivid-colored, but comfortable shoes that go well with jeans, shorts, dresses, or any other solid-colored outfit. Make sure that your footwear has arch support and a very cushioned insole.
Makeup
The style is not confined just to the outfit, and the overall appearance can be made much better (or worse) by the amount and the proper makeup selection. Eyelash extensions are an incredibly popular way for women to add volume and length to their eyelashes, creating a glamorous look. Not only do eyelash extensions provide beautiful results, but the aftercare process is relatively simple and straightforward. This is especially convenient for those who are busy and on the go, as it does not take up too much time or energy. Eyelash extensions aftercare guide is straightforward enough that individuals can even manage it when traveling, too. 

You'll definitely sweat a lot during your travel, choose something simple, yet efficient.
Hairstyle
There is no point trying to make your hair look perfect during your trips. You'll have to deal with all the terrible things like terrible weather or not being able to wash your hair. That is why you should learn to embrace the natural look of your hair, but keep it under control by using dry shampoo and hair accessories.
Fitness outfits
Before you say no to this, hear us out. This became a huge trend because of the celebrities and their social media posts, so naturally, people started to imitate them by dressing the same way. The tracksuits are an ideal choice for lengthy travels, because of their comfort and wrinkle resistance.
Treat Yo Self
To truly look and feel good, you need to take care that your body is in perfect condition. Use the skin products and sunscreen, hair and nail products, stay hydrated, and of course – stay active. Cause no matter what kind of outfits you wear, you want to place your health above everything else and when you're more vigorous – you'll unquestionably look better.