Though Singapore may not be one of the biggest cities in the world it is no doubt very busy. Whether you're a resident, expat or just a tourist, you should know that Singapore doesn't lack wellness spots. Whether you like to get pampered in the spa or enjoy a more active lifestyle, there's a self-care activity that Singapore can provide you.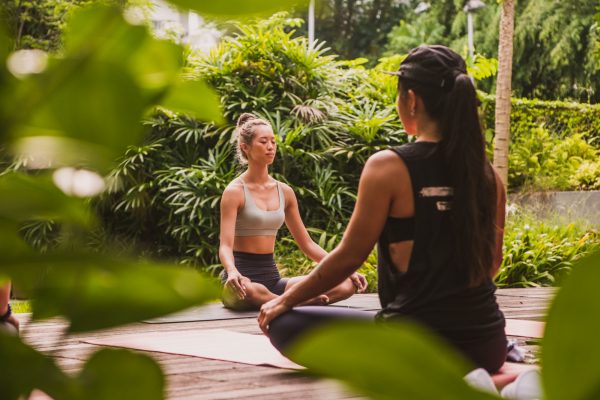 Enjoy in a spa
Singapore doesn't lack spas and wellness centres, in fact most of the hotels and not only luxury ones have a spa area inside. You may detox and sweat off some calories in a sauna or if you've had enough of Singaporean humidity you can get one of the many professional massages, calming baths or facials. We recommend you visit Face Holistic for the best facial massage in Singapore which will no doubt have your skin fresh and glowing after the treatment.
Visit a yoga class
Yoga movements and poses are one of the best self care rituals one can do. Thankfully, yoga practice is widespread in Singapore so you will have no trouble finding a class which suits your needs, whether you're an advanced yogi or you just want to try something new. One of the best yoga centres in Singapore is Yoga Movement, offering ranges of classes from power flow to hot yoga which promises to leave you dripping in sweat after the workout.
Relax in a museum
If your idea of self care focuses more on the mind than on the body, you may find that wandering around a museum is more your speed. Fortunately, in Singapore there's no shortage of museums and galleries that may tickle your fancy. The oldest museum in Singapore is the National Museum of Singapore which offers an insight into the island's history. If you're more interested in the arts rather than in history, the National Gallery Singapore which holds art pieces from the 19th century to the present day is awaiting your visit.
Walk through the Southern Ridges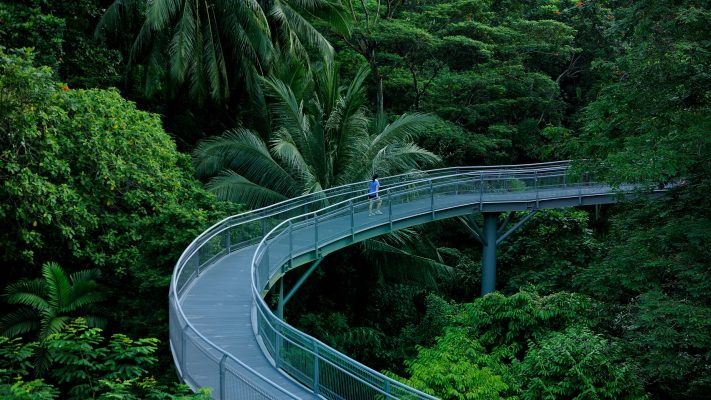 There are some self care rituals which are perfect for nature lovers amongst you. If you like to be one with nature, having a stroll through the Southern Ridges is a perfect self care activity for you. Walking over the highest pedestrian bridge in Singapore while taking in the view of thousands of trees around you is an enlightening experience which is sure to leave you free of everyday stresses. Also, if you're someone who enjoys bird watching this is a place which is a home to many different bird species
Treat yourself with a nice dinner
If you're a fan of eating out, Singapore has a lot to offer. Especially if you like to sometimes indulge in comfort food, but you still ensure to balance it out with healthy foods, we know a place that is made while having people like you in mind. It's called Alter Ego and offers two menus – one with food that is considered sinful and one which offers more healthy options. It's located on Esplanade – Theatres on the Bay, so you may enjoy a free performance after your filling meal. 
Have a spiritual journey
For some people the idea of self care is connected with spirituality and deities and philosophies they believe in. Thankfully for all of you, Singapore is truly multicultural so you will have no trouble finding a place of worship for you. If you're of Anglican denomination you can pray in the St. Andrew's Cathedral or you may just enjoy its neo gothic architecture. Muslims can worship in Sultan Mosque, located in the picturesque Kampong Glam. Sri Mariamman Temple is the oldest Hindu temple in Singapore and if you're buddhist you'll find Buddha Tooth Relic Temple inspiring.