Thailand is one of the favourite destinations for couples. If you're set on visiting Thailand with your significant other, whether it be a honeymoon trip or a regular vacation, this country has plenty of things that cater to you. Read on to find out about the most romantic activities Thailand can offer.
> You may also like: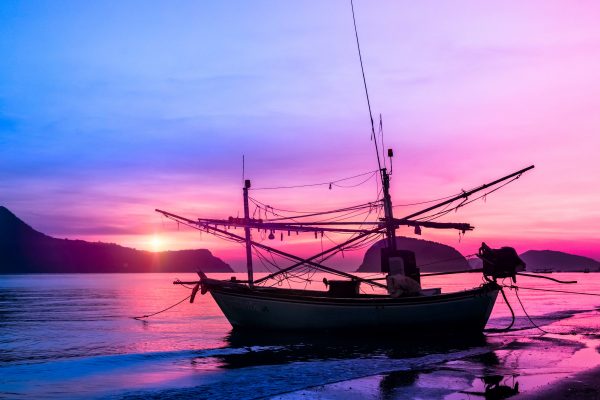 Spending time in wonderful resorts
Since Thailand is one of the more affordable countries to visit, there are many five and four star resorts that are gentle on your wallet but quite luxurious at the same time. Of many places to visit in Thailand, resorts such as Royal Orchid Sheraton in Bangkok and Centara Grand Beach resort and Villas in Krabi seem to be some of the most popular ones. There you can be pampered with special couple's massages or just enjoy a wonderful meal with your partner while enjoying the luxury.
Hang with elephants in Chiang Mai
If you're more of an outdoorsy couple, you may enjoy the Elephant Nature Park in Chiang Mai. This elephant sanctuary is perfect for nature lovers since you can enjoy the hike in the jungle after which you're invited to bathe and feed the elephants which this park is harbouring. This can also be a great learning experience about these wonderful animals and their preservation.
Go on a cooking class
Food is an essential part of every culture and Thai culture is definitely not lacking in this area. In many resorts you can book a cooking class where you can learn how to prepare Thai specialties such as Guay Teow – Thai chicken soup, or Pad Thai – Thai style fried noodles. Be wary though, if you're not a fan of spicy food you should probably note that to your cooking instructor since Thai dishes tend to be quite hot.
Cruise around the beaches
Thailand is famous for its turquoise sea and white sand. If you would like to discover some more secluded beaches with your partner you should hire a local long-tail boat. You don't need to splurge on a fancy cruise or a ship to enjoy the wonders of Thai sea. Also, if you would like a more authentic experience the long-tail boats are perfect for you and your significant other.
Get a Thai massage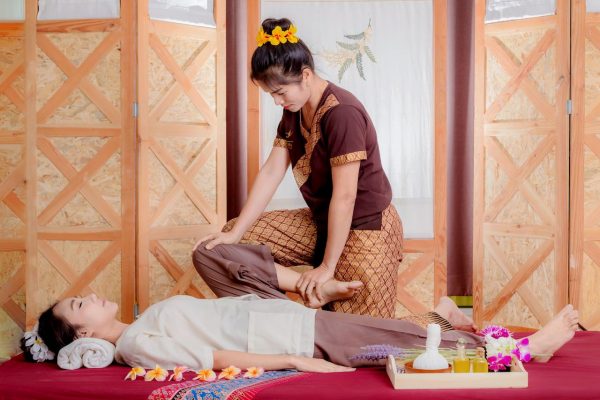 Massages are quite popular in Asia and Thailand is no exception. When you get there, you will find out that there's a massage parlor on every corner. Notably, they're quite cheap too! You can get a wonderful couple's massage for as low as 5 dollars a person. 
Take a Muay Thai class
Muay Thai is a traditional martial art and full contact sport which traces back its roots to the 16th century. Although it's a contact sport, taking a beginner's class with your significant other can be a great and active way to spend time while in Thailand. Many resorts offer classes for their guests but if you want a more authentic and gritty experience you can look for a local Muay Thai gym that offers classes for tourists. 
Visit a floating market
If you like to shop but you also would like to experience local culture, floating markets are your cup of tea. The most famous and also busiest markets are all located in Bangkok. All of the goods, like fresh produce and souvenirs are sold from boats. What you can also do is hop on a boat and cruise the canals while eating some fresh fruit you got at the market.
Go diving
If you and your partner are fans of diving you cannot skip on diving in Thailand. You can find diving gear being sold on almost every beach in Thailand and since the water is so amazingly clear you will definitely be able to see underwater life.