Travel is a revitalizing experience for the many travel enthusiasts across the world. This is the act of leaving home, journeying across the country (or the world), and visiting a place that you've only heard of. In many ways, modern travel is the equivalent of the expeditions and conquests of the ancient world.
But visiting a new place and being without your bearings can be an overwhelming experience for some, especially for novice or inexperienced travelers.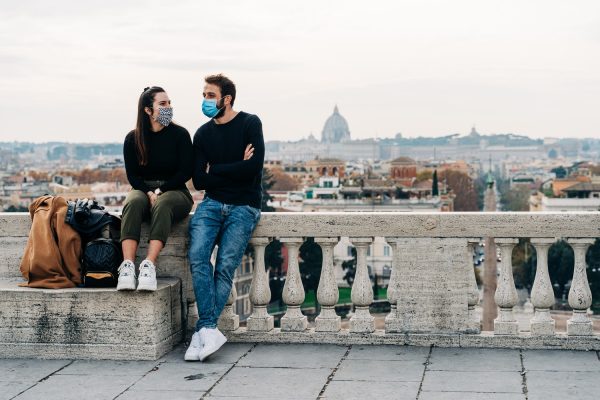 Even if you've traveled cross-country to your destination, you may want someone else to take the wheel for a while so that you can freely explore your chosen destination. And to do this, you actually have a few options, depending on where you're visiting, of course.
Here, we'll explore a few tips on how to get around town when traveling far from home, even if you've traveled to the area by car and you want to relax. 
Rideshare Services
Most major cities throughout the United States, and even some small, rural communities have rideshare services such as Uber and Lyft available. These services are prepaid, typically from your smartphone, and can be ordered at the touch of a button from your rideshare app.
The benefit of rideshare services is that they are usually much cheaper than cab fare, and you'll be riding with a local who knows the area pretty well.
With a rideshare service, you can visit any destination within your chosen area and send for another ride when you're ready to move on to the next, all at the convenience of your smartphone.
It's good to note that you should always exercise caution when choosing rideshare services, as there have been many lawsuits for sexual assault from Uber and Lyft drivers across the country; these acts are intentional. 
As a precaution, use your best judgment when getting in any vehicle, and call the authorities if you feel threatened or suspect suspicious behavior. 
Public Transit
If you're visiting a major U.S. city such as Chicago, New York City, or even Seattle, you'll be able to take advantage of the city's public transit system if you want to explore the area without driving around in unfamiliar surroundings. 
Public transit will vary in many of these locations; these often include city buses, subway systems, elevated trains, and even commuter shuttles. Many will charge a fee for these services or you'll be required to purchase a pass.
Public transit allows you to see the city, and to experience life as local commuters do each day. And though you'll probably be riding around with locals on their way to work or school, you'll be able to experience the overall vibe of the city at its essence.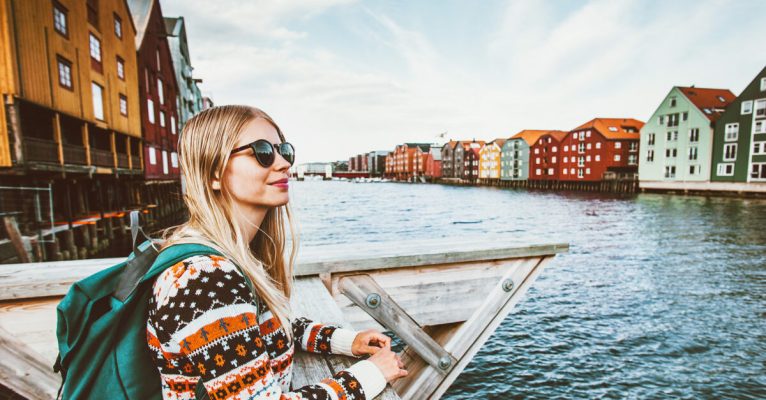 Local Tours
Local tour groups are perhaps one of the best ways to learn about the area that you're visiting and to see the area up close. You'll also be able to ride along with other interested tourists, and perhaps even make a friend or two along the way. 
Local tour groups are also popular ways to learn about and explore major National Parks around the United States without having to navigate terrain using complex topographical maps. There are even tour groups for foodies! 
Most tour groups have pre-planned itineraries, but many do have open availability to tour certain areas for those who prefer a little more spontaneity. And many groups also offer refreshments and will host activities such as picnics, dinners, and the like for additional fees.
Walking
The ability to explore on foot will largely be dictated by the area you're vacationing in. Some larger cities are difficult to navigate by foot, and you won't find many areas that are pedestrian-friendly. But larger cities such as New Orleans, New York City, Chicago, and others all have downtown neighborhoods that can be explored by walking.
Walking also gives you a little bit of exercise after being stuck in the car for hundreds of miles, and you'll be able to experience your chosen destination up close, ready to take in all the sights, sounds, and smells of a particular area.
Biking
If you're up for a little faster paced adventure, biking is a great way to explore new areas. And this is a great option because you can bring a bike along with you from home or rent a bike at nearby bike rental shops if available.
You'll want to ensure that the area you're visiting is biker friendly, as some locations don't have many roads with marked bike lanes. But larger cities are typically bike friendly.
Additionally, biking is also a great way to get outdoors, get some exercise, and explore local parks and attractions in all areas of a vacation destination, especially in National Parks.
Traveling to a new area can be tiresome and overwhelming at times. And you might even need a vacation from your vacation when you return, but if you want to explore with ease, choosing any of the aforementioned methods can prove to be fun and relaxing, and it might even make for a unique experience.