"Travel isn't always pretty. It isn't always comfortable. Sometimes it hurts, it even breaks your heart. But that's okay. The journey changes you; it should change you. It leaves marks on your memory, on your consciousness, on your heart, and your body. You take something with you. Hopefully, you leave something good behind." – Anthony Bourdain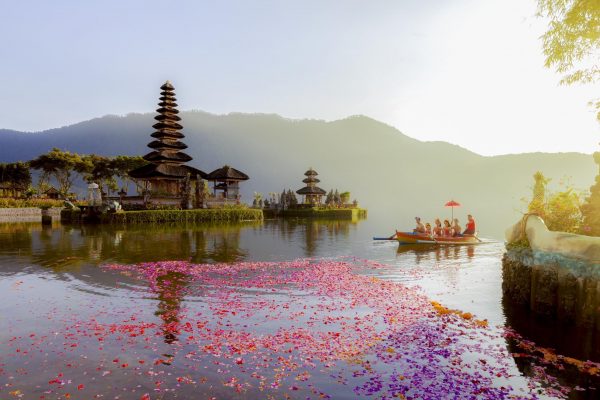 When it comes to traveling, most people run after exploring new places. And why not when the world is loaded with countless spots to explore and relish. If you somewhere relate to this fact, you should start making a travel bucket list from now.
Thinking about why we said so?
Well, because there is a lot to discover in the world. Maybe that's why more than 1.4 billion people travel the world every year. As per UNWTO (the United Nations World Tourism Organization), this graph has increased by 56 times from the records. 
So based on the earlier travel research done, here comes a string of some exotic places to explore and visit at least once in your lifetime. 
1 – New Orleans – 
This place is highly recognized for its exceptional music sense, vibrant dialects, colorful festivals, and annual celebrations for sure. New Orleans is also known for its 'Big Easy' festivals the most. Plus, this city never sleeps. If you wish to explore and witness different cultures all blended as one, you should make up your mind to visit this city for sure. Plus, the different cuisines become another major reason for people from different cultures to come together, sit at a table, and enjoy staying here. 
Secret tip – If you are visiting New Orleans for the first time, don't forget to visit 'Atlanta Vampire Alliance'. It is a 'real vampires' home. Many researchers still claim that more than 50 real vampires live here. 
2 – Bali, Indonesia – 
From beautiful temples to marine parks, Bali is a mesmerizing place for sure. Maybe that's why it tops the list of best honeymoon destinations worldwide. The best part is it does not burn a hole in your pocket. You can spend a lavish vacation here without worrying about the bills. The best time to visit Bali is between April to October. That's the island's dry season which gives you enough time and scope to explore this place better.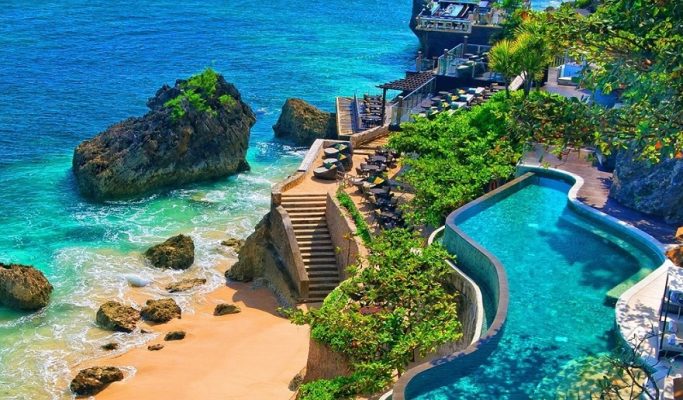 3 – Jordan – 
It is an Arab nation with countless nature reserves and beautiful seaside resorts to make your travel worthwhile. It may interest you to know that Jordan is a permanent home to more than 100,000 archeological sites including – Jerash, Dead Sea, Wadi Rum, Petra, and much more. Maybe that's why Jordan Tours create so much hype in the travel market. It may interest you to know that Jordan is an integral spot connecting Europe, Africa, and Asia. The best part about this nation is you have so many travel companies to choose from to plan your trip. So, explore, choose, and prepare for a dream travel tour here. 
4 – Morocco – 
This North African country with everything you could wish to see on your first-ever trip. When it comes to geography, Morocco is a paradise. With so many beaches and sweeping deserts, you will get to capture many picturesque spots here. All you need is to explore this country and you are done. 
5 – Los Angeles – 
A sprawling city with a lot to explore and appreciate. It won't be wrong to call Los Angeles home to the television industry's center. Besides, there are almost all popular entertainment companies that make it a great spot to test your creative skills. If you are a music lover, you are going to fall in love with this city for sure. There are so many music-oriented attractions dolled up with the best architectural craftsmanship. 
6 – Sydney – 
This vibrant city is one of the most iconic places to explore worldwide. There are many landmarks to view and relish including – the Sydney Opera House, Harbour Bridge, Bondi Beach, and much more. People visiting there for the first time never forget to explore Sydney's biggest fish market. It's a food hub with many cafes, restaurants, gourmet delis, and much more to offer you. Also, if you are a brand-lover, don't forget to surf through the Queen Victoria Building and the Strand Arcade. These spots are known for showcasing the world's most renowned brands for all product types.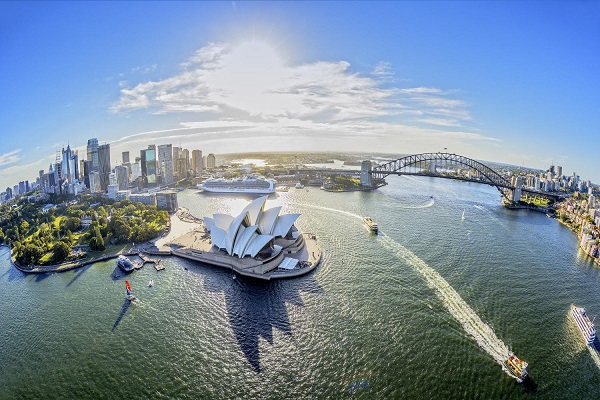 7 – France – 
Falling in love with a place gets easier when it's as beautiful as France. This country is highly recognized for the Louvre, the Eiffel Tower, great fashion sense, world-class perfumes, Palace of Versailles, wines, Moulin Rouge, and much more. The country may require you to spend a bit extra than your expectations but it's worth it. 
8 – Dubai – 
If there is a synonym for luxury, it would be 'Dubai' for sure. This high flying city has giant buildings, iconic architectural structures, and the most glamorous hotels to stay in. many shopaholics worldwide wish to visit Dubai as there are so many shopping spots to choose from. It may interest you to know that Dubai is one of the wealthiest cities we have in the world. So why not explore it for real?
9 – South Africa – 
Have you ever been to Cape Town, South Africa? If not, you should plan for it right away. Such cities and countries are worth exploring. There are endless possibilities of exploring nature's true beauty like in – the Victoria & Alfred Waterfront, Table Mountain, Robben Island, Great White Shark Cage Dives, and much more. Moreover, people are just maniac about Cape Town's local cuisine including – delectable Gatsby Sandwich, Meat on a Braai, Biltong, Malva pudding with a scoop of vanilla ice cream, and much more. 
The last line – 
Travel is all about exploring the unexplored and adopting the spot you visit. As a traveler, you become where you visit, and that's the beauty of discovering the places you have never been to. So, rather than restricting yourself to a few places, visit somewhere you always wanted to go and explore. And maybe this list will help you achieve it.