Singapore's status as a global economic hotspot has made it one of the most expensive cities to visit, not only in Southeast Asia, but also in the world. Don't let the admittedly steep cost of living fool you into thinking Singapore is closed off to everyone but the most high-rolling vacationers, however. From booking accommodation at a Changi Airport hotel to taking advantage of the city's MRT system, there are many ways to make travelling to Singapore feasible even on more modest budgets.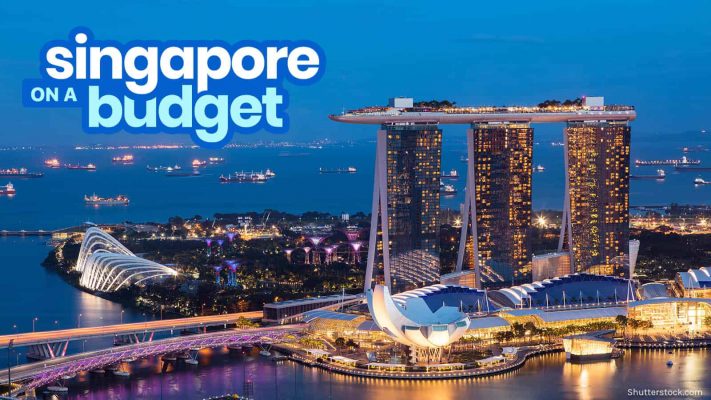 The guide below covers the most common travel expenses you'll have to prepare for, which are likely to be deciding factors for determining your budget:
Lodging
Accommodation is likely to be one of your biggest spends when travelling to Singapore, even if you choose one of the more budget-friendly options in the city.
A bed at a dorm-style hostel, for example, will cost you anywhere between SGD 25 to SGD 50 per night, while a private room tends to go for around SGD 60 to SGD 100. Standard rooms at most budget hotels tend to be priced at around SGD 65 per night. Rooms at bigger chain hotels, meanwhile, will go for at least SGD 80 per night.
If you prefer booking an Airbnb over a hotel or hostel, the cost of a private room typically averages about SGD 60 per night. If you're lucky, however, you may just find rooms priced as low as SGD 25 a night. If you'd like to rent an entire apartment, prepare to shell out SGD 85 per night or more.
Food
Singapore is a well-known dream destination for foodies from all over the world. The country's lively culinary scene features a wealth of cuisines, most prominently Chinese, Indian, and Southeast Asian food. Must-try dishes include the world-famous Hainanese chicken, satay, chilli crab, and nasi lemak.
Coffee shops, cafes, and restaurants of all kinds are abundant around the city, so visitors won't lack for quality dining options, whatever their budget range may be. You can even find some great eats at Changi airport restaurants if you'd like to satisfy your cravings immediately upon arriving in the country. It's worth noting, however, that some of Singapore's best eats can be found in low-cost eateries known as hawker centres, where meals can go for as low as SGD 6 a pop.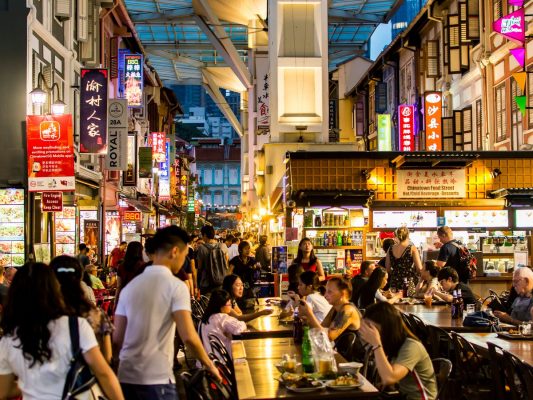 As for alcohol, this beverage is notoriously expensive in Singapore. With that in mind, it may be a good idea to drink minimally during your stay if you're trying to save money. If you can't resist a night or two out, though, try to hit up a bar during happy hour for the best deals.
Transportation
Singapore's Mass Rapid Transit System (MRT) is not only the fastest way to get around the city, but it's also likely to be one of your cheaper transport options. The railway is so extensive that most of Singapore's major attractions are located at an easy walking distance from at least one MRT station.
To give you an idea of what your transportation expenses may look like, single train trips usually cost around SGD 4. However, many visitors instead elect to buy the Singapore Tourist Pass, which allows you unlimited travel for up to three days.
Singapore's bus system is likewise well-connected, efficient, and affordable, with single trips costing between SGD 1.40 and SGD 2.50. City buses also accept the Singapore Tourist Pass as a mode of payment.
Taxis are probably your most comfortable and convenient transportation option. However, the perks they offer come at a steep price. On top of metered fares, some Singaporean cab companies levy extra surcharges depending on the time of day or your chosen destination. Given this, visitors on a budget will want to minimise taxi trips as much as possible to enjoy significant savings.
Attractions and Activities
Singapore has something for every kind of traveller to enjoy, whether you're a shopaholic, a history and culture buff, a nature lover, or anything else. Beyond renowned tourist attractions like Universal Studios, the Singapore Zoo, and the world-famous Gardens by the Bay, walking tours, pop-up markets and all sorts of other curiosities abound. You don't even have to go far after you've alighted from your flight, as there are plenty of Changi airport attractions you can check out at your leisure.
Naturally, you'll have to pay for access to many tours and activities. So, be sure to look up current prices for attractions you're interested in, and factor these prices into your budget. Fortunately, many of the city's most beautiful parks, temples, and historical landmarks are free to visit. 
Whatever your travel interests and budget range might be, you'd be remiss not to consider Singapore as a potential next destination. Both luxury travellers and intrepid backpackers are sure to have a wealth of unforgettable experiences in the Lion City. Spend a few days in this vibrant multicultural metropolis and don't be surprised if you find yourself immediately hankering for a return trip.