Packing your dog's travel bag can be nerve-wracking if you don't know where to start. This is especially true if you're bringing your dog with you for the first time. Don't worry, because this article will give you a quick rundown of all the things your pup's travel bag should contain. Of course, you can feel free to include some fun items, such as cute costumes for the holidays or custom dog coats for colder destinations.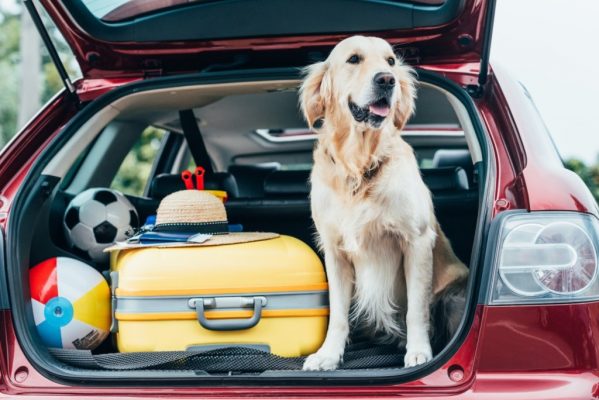 Without further ado, here are the essentials your pup should always have in their bag so that they're prepared for any trip:
Identification Markers
Identification markers such as dog tags have always been important, but they become critically paramount during trips. The last thing you want is to lose your fur baby in a foreign place, but it can happen when you least expect it to. That's why having these markers on your dog at all times is crucial. When getting a dog collar tag, make sure that it has your pup's name, your contact details, and possibly even your name, if there's enough room for it.
Updated Records
Aside from identification markers, make sure to stop by your vet and get your pup's updated health records. These include documents regarding your pet's vaccinations, deworming schedules, and medical history. The last one is particularly important if your pup has a health condition, so don't forget to get a copy of it from your vet.
On that note, storing a lot of physical documents in your dog's travel bag isn't ideal. If possible, secure digital copies of these records and save them to a thumb drive instead. That said, you'll likely need to bring a hard copy of your dog's vaccination certification, as it's required in some countries.
High-Quality Harnesses and Leashes
Many cities don't allow dogs to roam freely out in public. Additionally, you'll need a way to secure your pup whenever they're in a moving vehicle or when you're in a pet-friendly establishment. 
Given these scenarios and requirements, it's wise to pack a couple of harnesses and leashes in your dog's travel bag. Before packing these items, though, inspect them first to ensure that everything is in working order. Bring at least one extra harness and leash as well so that you've got back-ups in case anything happens to the ones you're using.
In your way far from home, if you are worried about your dog getting lost, a custom dog collar is a great way to help you keep track of your pet. It can also be a stylish addition to your dog's wardrobe. Either way, it's important to choose a collar that is comfortable for your dog and that will stay put if he or she gets lost. With so many options available at 4inbandana, you're sure to find the perfect custom dog collar for your pet.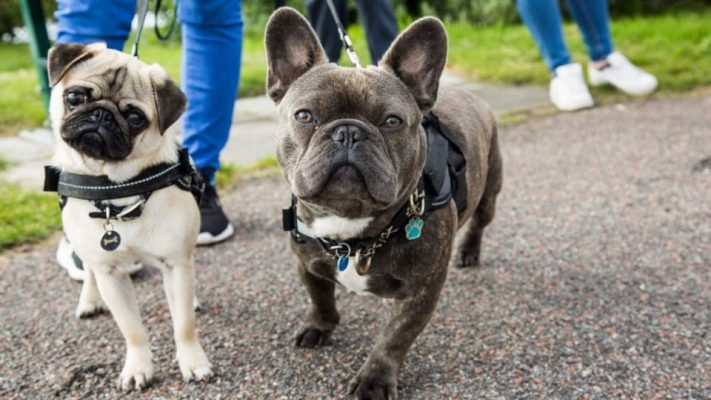 Pet Food, Treats, and Collapsible Bowls
A trip is never complete without some food. As such, you'll want to bring some for your pup, too.
To make it easier to prep your dog's meals away from home, divide your pup's food into pre-portioned resealable plastic bags. As for food containers, opt for collapsible bowls instead of bulky stainless steel ones. These foldable products can help you save a lot of space in your dog's travel bag.
Of course, don't forget to bring some delicious treats that your pup can enjoy during your trip. Other than being a yummy snack, you can also use these treats to reinforce good behavior whenever your pup is in unfamiliar environments.
Pet Toys
To keep your dog occupied while traveling to or from your destination, make sure to bring along their favorite toys. If your pup is the anxious type, the familiarity of these items can also help them stay calm or comforted.
First Aid Kit
Pet owners never want their dogs to get hurt. Unfortunately, accidents and illnesses are unpredictable. Given this, it's better to be safe than sorry, as the common saying goes.
With that in mind, don't forget to pack a well-stocked first aid kit in your dog's travel bag. You can either buy a pre-packaged kit from a pet store or assemble your own. If you need to bring some medications or supplements for your pup, you can use the first aid kit to organize them, too.
Cleaning Supplies and Waste Bags
When bringing your pet along on a trip, the likelihood of them making a mess is quite high. Regardless, whenever your pup poops or pees wherever they shouldn't during your travels, it's your responsibility as their owner to pick up after them. You can't exactly do that, though, if you don't have the right items with you.
That said, your cleaning supplies should include grooming wipes, all-purpose cleaners, a roll of tissue paper, a lint roller, and waste bags. Keep all these items in a small pouch so you can easily retrieve them from your dog's travel bag whenever you need them.
These are just a few items we recommend you add to your pup's travel bag. Of course, you can always add more products if they'll make your life easier during your travels. Just make sure that you don't overpack, though, or you might end up lugging around things you don't need. By properly packing all your pet's necessities, you and your fur baby are sure to enjoy a stress-free trip together.