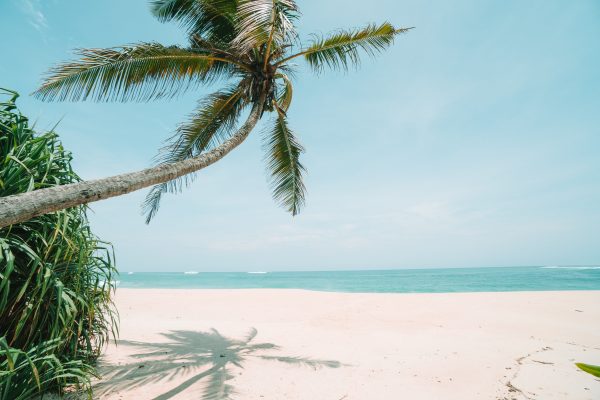 The Pacific Coast is one of the most beautiful parts of Costa Rica and has some of the best beaches in the world. When you're looking for crystal clear waters, white powdery sand, and some of the best views of your life, look no further. The coast of Costa Rica measures an impressive 631 miles so it's no surprise that it has such beautiful beaches. Whether you're looking to relax under the sun, snorkel for fish, or surf on the tides, there are so many top spots for you to visit. And the great thing is that many locations offer a great variety of accommodation options. There are numerous boutique resorts in Costa Rica that belong to the world's best.
Here are Costa Rica's eight best Pacific Coast beaches you need to head to.
Playa Guiones, Nosara
In walking distance of both Nosara and Guiones, Playa Guiones is an undiscovered gem that you need to visit. Filled with luscious palm trees and an ideal spot to surf, it's a beach you don't want to miss out on during your trip to Costa Rica's Pacific coast. 
Playa Conchal, Tamarindo
For those seeking a calm sea, Playa Conchal, Tamarindo is the ideal choice. Located in Guanacaste, it features a tropical forest right on the water's edge, with crystal clear waters and powdery sand. Here is also where you can find a fine selection of Costa Rican luxury resorts that will make you visit an unforgettable and relaxing experience.
Playa Hermosa, Jaco
Playa Hermosa, Jaco is known as one of the best beaches for surfing in Costa Rica thanks to its great waves. Other water sports you can enjoy here include stand-up paddleboarding, kayaking, and banana boat rides as well as snorkeling and fishing.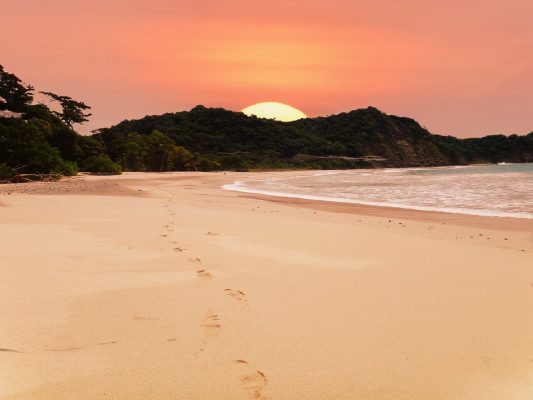 Nosara
Nosara Beach is known for being the perfect all-rounder beach. Whether you're looking to surf or sunbathe, you can do both here. It's also famous for the two species of turtle that live here and you might be able to spot them on your trip. The water here is warm all year round meaning no matter when you go you can enjoy a swim in the sea.
Playa Flamingo
Playa Flamingo is known for its small sandy cove and beautiful beach town making it the ideal spot to head for the day or for a whole trip. One of Costa Rica's most popular beaches, it has a host of amenities and places to eat and drink as well as the ideal place to just relax in the sun.
Manuel Antonio
Manuel Antonio beach is a dream destination that's packed with wildlife right on the water. A quiet spot with a lush, green landscape there is a multitude of palm trees leading to forests behind. The water here is crystal clear and ideal to swim or snorkel, spotting a wide range of fish.
Islas Tortuga
When looking for a beach with perfect water and soft white sand, Isla Tortuga ticks all the boxes. When here there's plenty of space to sunbathe, or you can explore the waters with a swim or paddleboard. If you want to snorkel, check out their canopy boat tours where you can venture a bit deeper into the water, see the views of the coast and discover the extensive marine life along the way.
Playa Nacascolo, Papagayo Peninsula
One of the most famous beaches in Costa Rica, Playa Nacascolo has super calm waters making it ideal for swimming and snorkeling. It feels very safe to swim here and is the perfect place for the whole family. The beach itself has a very gradual slope meaning it doesn't get deep too quickly. There are many Costa Rica resort choices nearby that you can take advantage of too!