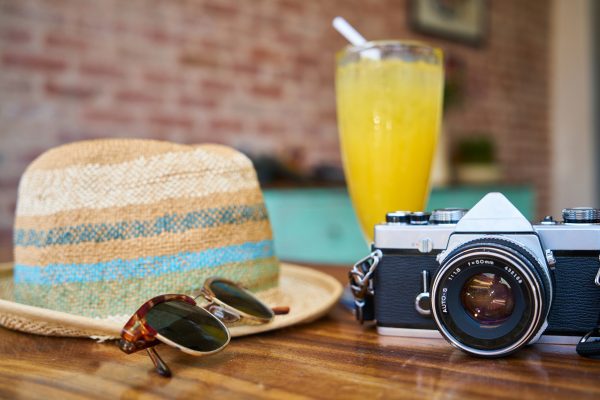 Unforgettable vacations, more often than not, come with price labels which, let's admit it, you would rather wish to forget. That's because getaways come up with a way of evaporating the money. And no, it isn't always about the significant sum of money spent on vacation lodgings and airfares. 
Instead, little expenditures can quickly add up, such as eating dinner in a posh restaurant, renting a car, or taking Uber to explore different towns. As a result, it becomes pretty challenging to attain the right balance between keeping a tight rein on expenses and treating yourself on vacation. 
Sure, holidays are all about relaxing and are supposed to be fun, and it's okay to soak up in the sun and go sightseeing. But not to the point that you cut too deeply into your pockets. Truthfully, after a trip, have you ever wondered, when figuring out the finances, "how did your bank account end up in shambles, and where did all the money disappear?" Of course, nothing kills a vacay-radiance when finding out you went overboard and spent a little too much.
However, the good news – a bit of research, a flexible attitude, and proper planning can ensure you have a memorable experience. Here are some of the creative tricks to enjoy the much-awaited vacation, and that too, within the budget:
Find inexpensive vacation lodging
First things first – find a vacation lodging that fits well into your budget. Often the location of cabins is far from the middle of the city, making them a cost-effective option. Not only this, but these cabins offer space for groups of all sizes, whether you are on vacation with your partner or family members.
Suppose you intend to spend your next vacation in the heart of the Great Smoky Mountains, Gatlinburg, Tennessee. In that case, search for cheap cabins in Gatlinburg TN, and scout through cabins of varying sizes and amenities. 
This way, you can have the perfect place to stay and enjoy the breathtaking views of nature without investing a fortune.
Bring a debit card
Ease your back pocket, and instead of carrying cash throughout your trip, ensure to bring a debit card along with you. The best part about keeping the debit card with you is that it can't get stolen as easily as cash. 
And while you can use debit cards in many parts of the world, don't forget to notify your financial institution about your card's international usage. Your bank might flag you as fraudulent and shut down the card if you fail to give them a heads-up in advance.
Also, ask your bank if they have their branches in the destination you plan to visit or if there exists any partnership with other financial institutions. In this way, you can withdraw cash from ATMs at low fees.
Travel in the off-peak season
Do you intend to travel on Friday to get an extended weekend? Although this might seem exciting, you might have to bear high airfares. 
In contrast, traveling in the middle of the week, such as Tuesday, Wednesday, or even Thursday, might not get you extended vacationing time, but you can save a few bucks. If you don't wish to get overcharged by the airline, book your flight at least three weeks earlier.
Moreover, traveling during the off-peak season can help you save a few dollars on your food and accommodation. You can also enjoy fewer crowds and protect yourself from headaches. It is an excellent opportunity to explore different destinations on your visit. 
Resist the temptation to buy everything
Most people are habitual of purchasing things the instant their eyes land on them. But unfortunately, they fail to realize that it's a surefire way to go into debt. So, while you want to enjoy your vacation to the fullest, don't forget to make prudent choices.
Here's a pro tip – whenever you find yourself on the brink of an impulsive purchase decision, try a 72-hour shopping approach. According to this method, you hold off buying the things for three days to determine whether you need them or not. Of course, waiting for this duration during a trip seems unrealistic. However, you can visit the store sometime later in the day or the next day to find out that you can survive without the knitted sweater that caught your attention. 
Likewise, the next time you find souvenirs, resist the temptation to buy them. Instead, prioritize experiences. For instance, spend some time basking in the heat of the sun and the other part of the day surfing.
Walk, walk, walk
What better way exists than roaming everywhere and exploring the city while walking?
While it's true that this tip won't work in every situation, it never hurts to step out of your shell and explore the nightlife on your feet. Additionally, it will help you save a considerable amount of money. It also grants you the opportunity to learn about the destination and interact with the locals – a nice bonus.
Nonetheless, if, for any reason, you need a ride, use public transportation and make the most of the travel cards. Aside from comfortability, you will realize this resource is way less costly than intercity flights.
Cook some meals for yourself
Most people tend to trivialize the cost of purchasing snacks and meals on vacation. However, buying food at the airport and dining out almost every day can deprive you of memorable experiences. 
Therefore, try to bring your food items or buy them from the nearest grocery store as soon as you reach your destination. Apart from saving money, it's always fun to prepare meals with your friends or family members and eat delectable food at the end of the day.
However, this in no way implies skipping restaurant meals and avoiding local cuisines altogether. On the contrary, of course, dining is one of the enjoyable aspects of the vacation. Just figure out when to splurge and eat like the locals and when to save.
Final Words
For some, smartly spending money may seem a bit restrictive. However, these money-saving travel tips yield great rewards. Aside from not breaking the bank, it allows you to view your vacation in a new light, interact with residents, and get creative.
Remember, spending smartly while on vacation doesn't mean exploring various destinations at the lowest possible cost. Instead, it's about preparing a realistic budget and sticking to it. Figuring out how much money to spend each day and planning the activities well in advance can help you enjoy a much-needed stress-free vacation. And most importantly, don't feel reluctant to splurge on experiences your heart yearns for – you don't want to end up regretting not enjoying the experiences afterward.
Eventually, these smart money choices boil down to the vacation type, personal preferences, and travel style. It's unworthy to act upon every strategy for their own sake – and most definitely not if it robs you of the vacation fun or causes nuisances for people around you.