Cancun is a resort town that offers plenty of things to do. The city is located in the state of Quintana Roo in Mexico, which has several beautiful beaches along its coastline. 
If you are deciding to visit this wonderful place, we have made a 7 days travel highlight in this guide. 
For better experiences, you can get professional Cancun tour guides. It comes as a reliable option if you are visiting this place for the first time!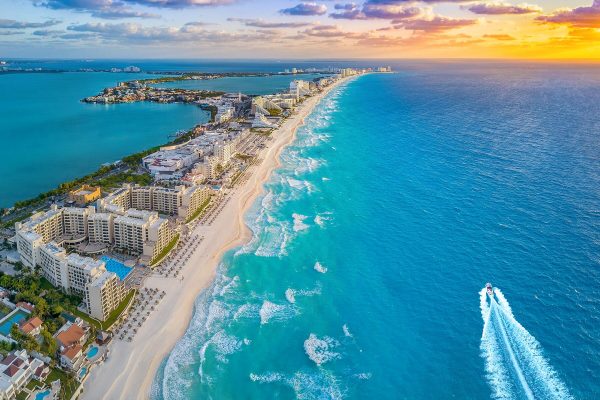 Day 1: Chichen Itza ruins
Chichen Itza was the most important city in the Mayan World and a UNESCO World Heritage site. It's about 2 hours from Cancun, so you should plan to spend at least half of your day there. The ruins are expansive, but it's best to explore on your own and spend as much time as you want to explore them (the only thing that takes precedence over spending time at Chichen Itza is getting back on schedule with your tour group).
Day 2: Tulum Ruins
Tulum ruins is located on the Caribbean coast, and it's a must-see if you're visiting Cancun. The walled city was built by the Maya in the late 13th century and abandoned in the 16th century. Today, it is considered one of Mexico's most important archaeological sites thanks to its many famous structures like El Castillo (the Tower), La Iglesia (the Church), El Adivino (the Oracle) and Los Conventos (the Monasteries).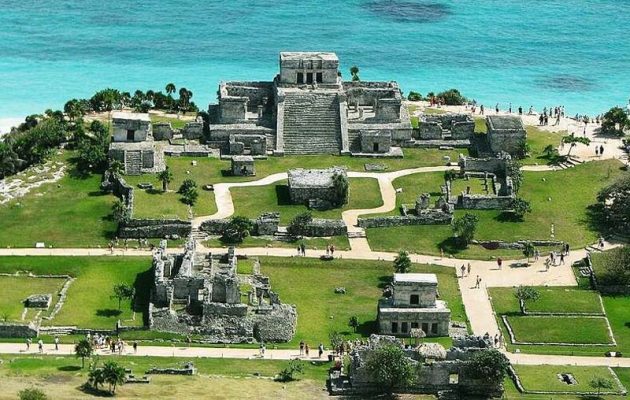 Day 3: Isla Mujeres
Isla Mujeres is an island off the coast of Cancun and home to some of the best beaches in Mexico. It's also where you'll find many of your best food options, so this should be at the top of your list for places to visit during your time in Cancun.
This place has its own unique culture, which reflects its history as an important trading port for years before becoming one of Mexico's most popular tourist destinations.
Day 4: Sian Ka'an Biosphere
The Sian Ka'an Biosphere Reserve is the largest nature reserve in Latin America. It's home to over 300 bird species, 50 mammal species and it's a UNESCO World Heritage site. If you want to see wildlife in their natural habitat without having to pay thousands of dollars for a safari or trekking through Africa, this is your place! 
Day 5: Gran Cenote, Tak Be Ha Cave & Coba Ruins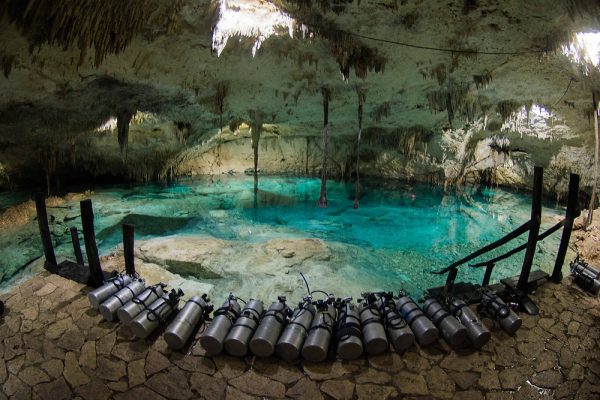 Cenotes are underground pools that were created when cavities in limestone bedrock collapsed and were filled with water. 
The Tak Be Ha cave is located about 20 minutes from Gran Cenote, and it's an easy walk from your resort (or can be included as part of your day pass). The cave is only open on weekends—you'll have to plan ahead if you want to visit.
Day 6: Punta Venado Eco Park
On this day, you can explore Punta Venado Eco Park. This protected area is home to a variety of wildlife, including crocodiles and dolphins. 
The park offers a zip-lining experience that will take you over the forest canopy and through hanging bridges high above the ground. There's also horseback riding available through the mangroves, which is perfect for those who want some fun in their day but don't want to get too adventurous with their activities.
Day 7: Local Restaurants & Beaches in Cancun
If you have time, take a day to explore the local restaurants in Cancun. One of the best things about traveling is discovering what's special about each destination, and it's especially fun when it comes to food.
Cancun has some truly delicious cuisine, but don't worry if you're not into authentic Mexican food—there are plenty of options that don't involve tacos or burritos.
Conclusion
Cancun is the perfect place for a relaxing vacation. Whether you come for the beaches, the food, or the nightlife; you will find that Cancun has something that appeals to your every need. No matter what brings you here, make sure your time is filled with fun, excitement, adventure, and relaxation. And if you are still wondering how to get to Cancun, don't worry because we have a reliable address for you to choose transportation from here.
Wish you have a great trip to Cancun!