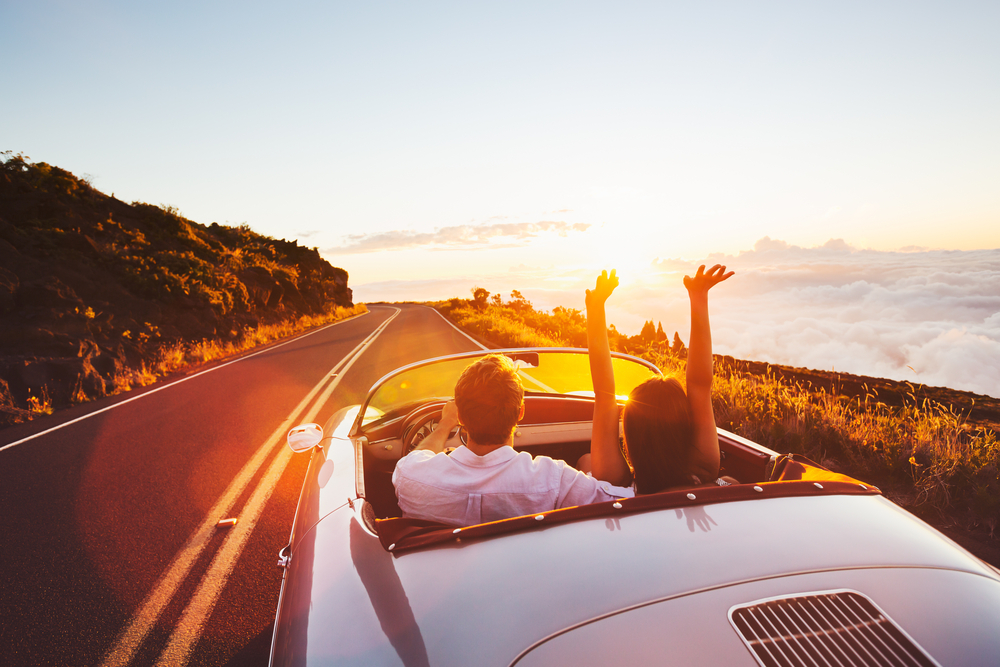 When planning a road trip, many people are fixated on what they need to pack, what sights they will see, where they will stay, and what roads they will be taking on their trip. If you are making plans like these, you already have insurance that will cover you and your loved ones. However, there are several things you still need to think about to ensure you have the right coverage for the whole trip.
If You Are Taking Your Car
If you are taking your own car, you likely already have insurance for that car. What you need to be thinking about here is what happens if you get into an accident and damage your own car, and what happens if you damage someone else's property.
In the first instance, your insurance policy follows the car. This means you, the car, and your occupants will be covered by the policy. In most states and with most providers, that coverage extends to everyone regardless of who was behind the wheel at the time of the accident. The exceptions are if the person was drunk or otherwise intoxicated, is excluded from your policy, cannot drive in a specific state, or is unlicensed.
If you are over 50 years old and hold an AARP card, you might have other benefits tied to your insurance policies. Some of these AARP benefits and discounts include repair assurance, new car replacement, payments for recovery after an accident, towing and labor assurance, rental car disbursement, and more. Note that these AARP benefits and discounts vary from one insurer to the next so you need to find one that provides them on top of your typical auto insurance coverage.
Damage to Property
Property damage is covered under property damage liability insurance. This insurance kicks in if you damage a car or any other property while on the road. It does not cover your car as this is what your auto insurance is for.
It is important to understand that different states require varying levels of property damage liability insurance. You might live in a state with a low maximum and get into an accident with a higher minimum. 
In most cases, the insurance provider will bump up your maximums of this one incident, but you can expect your premiums to go up afterward. However, they will refuse if you were intoxicated, driving erratically, or the primary cause of the damage.
Personal Liability
Personal injury or personal liability insurance covers liability that arises from striking someone with your car. You will also need this insurance if a passenger decides to sue after an accident. Many states require that you have a minimum amount of coverage before visiting just like you should with property damage insurance.
Renting a Car
Many people rent a car for road trips because of fuel economy, space, safety features, comfort, and other features and reasons. If you are renting a car, you need rental car insurance of some sort. Car rental companies can arrange the insurance for you, but you need to check the options they provide to ensure you are getting what you need for your trip.
The two types of insurance you should get are loss damage waiver and supplemental liability coverage. Both of these options mean the rental company will take care of things if you get into an accident. You can also get personal accident insurance and personal effects coverage which covers loss of property.
If your auto insurance policy already provides collision insurance, you may opt not to get it. Do also check whether your credit card company could cover your loss damage waiver. This is a perk that you should always take advantage of because, in case of an accident, the credit card company will take care of it without involving the insurance company. This eliminates the risk of your rates going up in case of an incident.
Coverage for Travel Expenses Connected to an Accident
You can also ask your insurance company if they provide coverage for expenses incurred but not utilized because of an accident. Let's say you have booked a non-refundable hotel room. If you cannot get to the hotel in time due to an accident, having the right insurance will cover these expenses.
Many insurance providers cover you anywhere in the States, but some only cover you in your domestic state. This is why it is important to talk to your insurance provider to learn about their terms and know what exactly is covered.
Medical Insurance
Although no one wants them to happen, medical emergencies can happen while you are on a road trip. To avoid the exorbitant costs of getting treated outside your network, as can happen when not in your home state, get travel insurance that also provides medical care coverage.
Going on road trips is fun, but you always have to think about protecting yourself, your property, and your family at all times. The right type of insurance can save you from being stranded and help you avoid exorbitant costs and fees should anything happen on your trip.