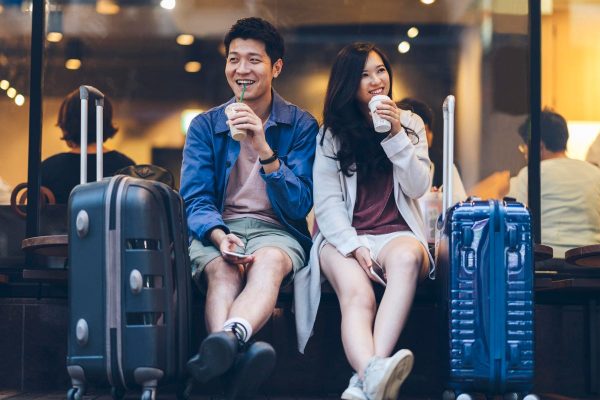 With the tourism industry slowly opening up after two years of lockdown, you may be itching to do some revenge traveling. Whether you want to work your way up to it with a mini-vacation somewhere around the Philippines, or just go all out with an international trip to the United States, Europe, or the Middle East, you should consider some of these travel tips to help you get the most out of your trip.
Plan Ahead: Cheapest Is Not Always the Best
Download at least three flight scanning apps to determine the best option for you. Filipinos are notorious for choosing low-cost carriers under the presumption that they are cheaper, but this isn't necessarily the case. Fancier airlines regularly have flight promos, which are sometimes more affordable than their lower-costing counterparts. A great tip would be to buy your airline tickets several months before your intended date. As a general rule, flights are cheaper when they are booked well in advance. 
This also applies to your hotel accommodation. If you're flying to Manila, it's a good idea to use comparison apps to catch the best flights and promos for hotels near NAIA. Some of these apps also give promo codes to their subscribers, especially if you're traveling for more than a month or booking hotels in multiple cities. 
Remember that choosing the cheapest option isn't always the best idea. Instead, try to look for what gives you the best value for money. Planning allows you to select the right plans suitable for your needs and budget. This is especially true if you're a little older or have a physical condition that makes you tired easily. If you can find another place or flight that is more comfortable even if it's slightly pricier, then you should go for it—your comfort is priceless compared to the pesos you would've saved on a cheaper flight. 
Pack Smart: Invest in the Right Suitcases and Packing Cubes
Being an efficient traveler means knowing what to invest in. Just like with the misconception that cheaper flights are "better," bigger, more expensive luggage is not always the greatest idea, either. Don't buy large suitcases (unless you're planning to relocate to another country) if you're intending to travel around. It's a good idea to purchase a small backpack or luggage or something that can weigh a maximum of 35 to 45 liters. 
This forces you to pack light and only carry the essentials. This is where packing cubes can help. They organize your things so that you know where all of your items are at any time. 
When you're investing in a suitcase, go for features rather than size. Look for a durable bag with lots of compartments and comes with your ideal design. More importantly, make sure it features a TSA lock for better security.
Bring Essentials: Don't Forget Your Socks and Towels 
Most of the time, traveling is a fun adventure. So much fun in fact that it may cause us to forget about packing some essentials, including socks and towels. Whether you're traveling around the Philippines or anywhere around the world, it's a good idea to always pack several towels. Some new travelers think they can use the towels at their hotels, but some may not provide you with one, especially if you're staying in a budget hotel. 
As a general rule of thumb, you should also bring at least three pairs of socks. You never know what could happen—you could lose a sock in the laundry or it can get torn when you're exploring new cities. Either way, you can save yourself a lot of stress by having additional sets of essentials. 
Be Safe: Have Digital and Hard Copies of All Your Documents
While no one wants to lose their passport, birth certificate, or any other essential documents, you can add an extra layer of security by having digital copies of your documents on your phone and stored in an online cloud (just in case you lose your phone, too). 
You should invest in a body bag if your travel plans include hiking or any other adventure that requires both hands to be free. As much as possible, you should never leave your essential documents in your hotel, unless you can put them in a safe. Keep in mind that even the safest places in the world still carry risks of loss or theft. 
Lastly, don't be afraid to travel by yourself and several times when you can. Traveling is a skill, and it becomes easier as you continue to do it—and even then, you're bound to make some mistakes. But take these experiences as moments of growth and something you can tell your grandchildren in the future. 
Traveling alone also lets you learn a lot about yourself and how you handle new and unfamiliar situations. It sounds cliché, but it's true. Take yourself out of your comfort zone, learn the best practices to be a more efficient traveler, and just go out there and live life to the fullest.