Are you looking for the perfect European holiday destination? Look no further! Europe is filled with stunning scenery, delicious food, and wonderful cultures that are sure to make your vacation memorable and give you lots of photo opportunities for the socials, or simply to look back on and remember a beautiful trip. In this article, we'll explore four of the most picture perfect destinations across Europe that will leave you feeling refreshed and inspired. So if you're ready to get away from it all and experience a unique holiday adventure, let's discover what Europe has to offer!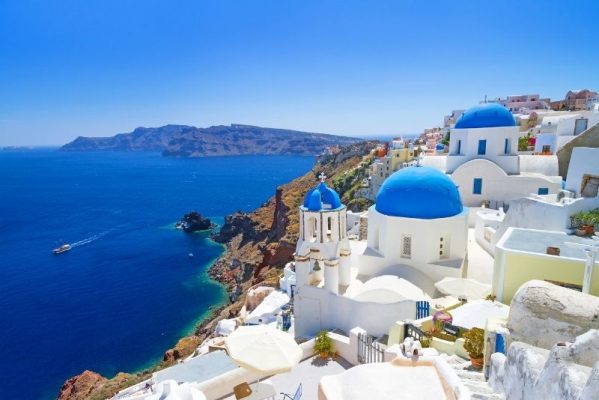 Greece
Greece is one of the most beautiful and picturesque holiday destinations in all of Europe. With its pristine beaches, lush forests, rugged mountains and ancient ruins, it boasts a variety of stunning landscapes that are perfect for capturing beautiful moments and making lasting memories. The islands of Greece are a popular destination for tourists looking for sun-drenched Mediterranean beaches, crystal clear waters and breathtaking views. From the stunning white-sand beaches of Mykonos to the secluded coves and hidden bays of Santorini, and the mountainous terrain of Crete, visitors will be certain to find something to suit their taste.
Many guided tour packages are available to help visitors get the most out of their time in Greece. From day trips and island-hopping tours to companies offering full-blown Greece vacation packages, there's something for everyone. Most tours include visits to some of the country's iconic archaeological sites such as the Acropolis of Athens and Knossos, so those who love their history can step back in time and learn about what life was like thousands of years ago.
Italy
Italy continues to be a very popular European destination, offering travelers a stunning array of sights and experiences. From the rolling hills and vineyards of Tuscany to the glistening waters and ancient architecture of Sicily, there's never a shortage of beautiful vistas for visitors to explore. Italy's history is as rich and varied as its landscape. It has been home to some of the world's influential empires and civilizations, including the Roman Empire, which left behind a legacy of art, architecture, engineering, religion and culture that can still be seen today.
For those yearning for a slightly quieter Italian destination, Puglia, a sun-soaked region on the southeastern coast of Italy, offers visitors a unique experience, far away from the hustle and bustle of traditional Italian cities. The region is home to some of Italy's most beautiful and idyllic seaside towns and villages, with winding cobbled streets, charming cafes and restaurants, and boutiques – all of which offer stunning views of the Adriatic Sea. Many of these destinations have been preserved for centuries and visitors can explore a variety of historical sites without the crowds of major destinations like Rome, Pisa, and Florence.
Norway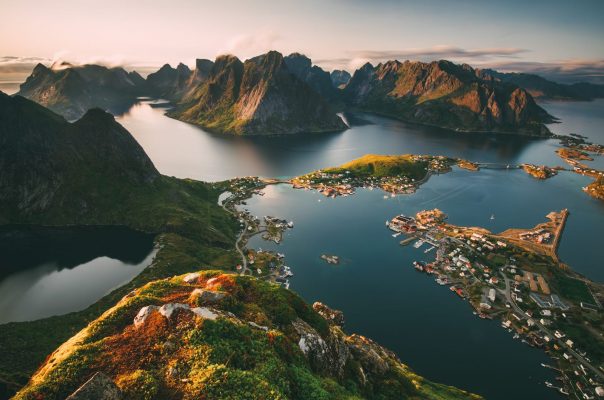 Norway is a land of untouched beauty, boasting captivating glaciers with steep sides and deep waters carved by centuries of glacial activity, lush forests, and awe-inspiring fjords that have been carved into the landscape by nature. Its majestic mountains provide the perfect backdrop for adventurous activities like hiking, kayaking, and skiing, and nature lovers from around the world come to Norway looking to see some incredible animals in the wild. From whales to reindeer to puffins and seals, the diversity of species in Norway will astound you.
In the northern region of Finnmark, you can witness the incredible phenomenon of the midnight sun during summer days. As one of the most northerly regions in Norway, summer days last from late May until late July, when the sun never sets and paints a surrealistic glow over the landscape. Of course, we can't talk about Norway without mentioning that it is one of the best places in the world to witness the spectacular Aurora Borealis, or Northern Lights. During certain months of the year, with clear skies and dark nights, you can experience this breathtaking phenomenon worthy of any bucket list in all its glory. 
Ireland
Set against a backdrop of lush green rolling hills and rugged coastline, the stunning Ireland is sure to enchant your heart and soul. Ireland is a land of enchanting landscapes, captivating culture, and charming cities that offer travelers a unique experience they won't forget. Here, you'll have plenty of opportunities to explore the country's deep and storied history. From the prehistoric sites of Newgrange, Knowth and Dowth in County Meath to Ballynahatty Castle in County Armagh or Blarney Castle in County Cork, there is something for everyone.
The Irish capital, Dublin, is an energetic and vibrant city that is home to many cultural activities, such as galleries and festivals, as well as a number of tourist attractions like the Guinness Storehouse and Kilmainham Gaol museum. At night, Dublin transforms into a magical wonderland of sparkling lights and vibrant energy. The city center comes alive with its bustling bars and pubs, offering a myriad of entertainment options for those looking to socialize and have some fun. Live music venues offer an eclectic mix of traditional Irish tunes, while theaters showcase the best of national and international talent and storytelling.
Final Thoughts
Europe is a continent full of beautiful and diverse holiday destinations, each with its own unique attractions. Whether you're looking for an Instagram-worthy beach getaway or a cultural city break, there are plenty of picture perfect European vacation spots to explore. From the sandy shores of Greece, to the frozen beauty of Norway, these stunning locations offer something for everyone. So what are you waiting for? Pack your bags and start planning your dream European escape today!