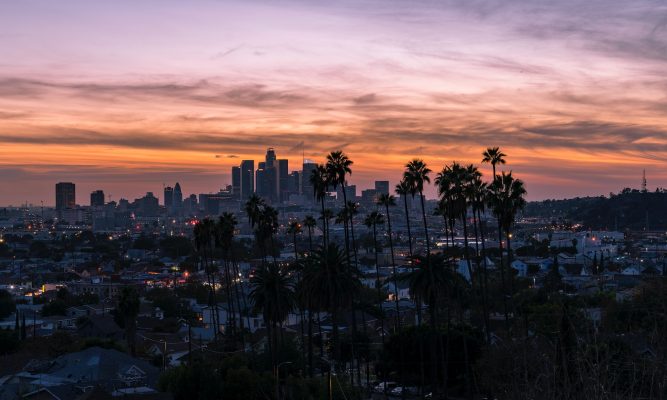 Okay, there is a fair share of nicknames for this extravagant city- the City of Angels or the La-La Land, but whatever you were to call it, Los Angeles is a world of delight. Situated on the Southern California coast, there are a plethora of things that make this city so recognizable and unique. No matter whether it's Hollywood, Beverly Hills, Venice Beach, Bel Air, Malibu, or the lovely Santa Monica Pier, the city would take your breath away and make you come back for more.
Hence, besides the "catchy" sights and attractions, what exactly makes Los Angeles so different from all other coastal cities? Besides encompassing the staggering 500 square miles of the coast, having numerous landmarks, and being the pivotal center for amazing restaurants, Los Angeles has everything for everybody. If you are keen on getting sun-kissed, visiting this gorgeous and versatile city is the best tourist decision you could think of. To help you get to know this cast city, here is a thorough guide around this cosmopolitan city.
Check out the free-spirited neighborhoods
You may need to bring your walking shoes, or better yet running shoes if you were to inspect the city on foot. No matter how crazy that may sound, it's highly possible, but one thing at a time. Check out its riveting neighborhoods on foot, go on the Hollywood Walk of Fame walking tour, and see all the shiny stars and how their fame and fortune came about. Next, see Venice Beach its real limelight by going on a history and nature tour, and so on. Being one of the most trendsetting, romantic, and renowned American cities, most people work hard to fulfill their dreams and wishes, so you would have a great time seeing and learning about the city's history and people's hardships.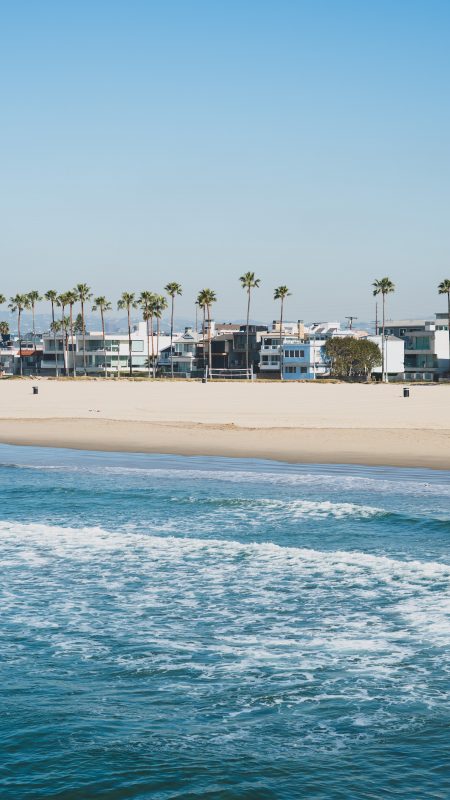 Hotels for all
So, where to stay in LA? It's fair to say that this cosmopolitan city has it all, from luxury accommodations to pet-friendly hotels. Nowadays, finding a pet friendly hotel in Los Angeles is relatively easy, all you need to do is conduct a meticulous search on this online platform and find a perfect hotel for an extended stay in LA for you and your pouch. But what will surely make your stay even more exciting is staying at the famous Bel-Air hotel, or going for a more hands-on stay like renting a house in Santa Monica or some other buzzing LA neighborhoods. The city has a lot of hotels and many fabled properties all ideally interconnected with the city's transportation so you can avoid the hectic freeway.
The must-see attractions
Once you figure out where you are going to stay, you ought to make a clear plan of the most renowned sights and places you have to see while visiting this alluring city. Besides the immaculate sunny California beaches, you must see the Hollywood Sign which is notably the most famous LA landmark, and maybe even go on a hike up the sign to take a bombastic Instagram selfie. A second must-see is the Santa Monica Pier and its breathtaking carnival rides, majestic Ferris wheel, and other fun games. Let's not forget about the Griffith Observatory and its planetarium that so proudly stands on the hilltops overlooking downtown Los Angeles. You will never fall short of the amazing and memorable things you can see and do in LA, so embrace yourself for a once-in-a-lifetime experience.
The buzzes and thrills
Another obligatory spot every tourist must visit is the famous Universal Studios Hollywood theme park and get the gist of how the movies are being produced. What's more, only in LA will you have the opportunity to see and feel the glam and fam of the rich and famous. There are numerous shows being played and performed every single evening, so you would never fall short of buzzing things to do. On Santa Monica Blvd alone you can find around a hundred thrilling bars and clubs that serve drinks and cocktails you could have only envisioned in your dreams.
Day Trip delights
In LA you will never run short of things to do – day or night. If you get tired of visiting shimmery beaches or riveting nightclubs (which will hardly happen), you can always take a day trip in the outskirts or somewhere around stunning LA and get a sense of how the locals spend time. The most entertaining destination is Long Beach where you can revel in the marvelous sunny oasis equipped with a plethora of kite surfing opportunities, not to mention great restaurants. Let's not forget about the splendid Malibu where you can take a glimpse of celebrity's homes. However, the must-go day trip tourist destinations are Disneyland for the little ones or Lake Arrowhead for the adventurers. But if you strive to escape the crowd you should head out to Santa Monica Mountains and check out the perfectly equipped hiking trails and simply revel in the views.
Check out the eclectic culinary scene
Free-spirited cafes and restaurants are all over the city and only in the City of Angels can you find such a diverse culinary scene. Whether you wish to taste local delicacies or go for something extravagant and unique that will enliven all your senses, you can truly find it all. Some of the best places to eat when you visit LA are Michael Cimarusti's Providence where you can taste reinvented and artistic Californian seafood, then the legendary Hollywood restaurant Pink's Hot Dogs which has been serving delicious hot dogs with creative toppings since 1939. For international foods, check out the family-run Mexican restaurant El Tepeyac Cafe and try amazing homemade burritos. Then there's the iconic French restaurant Perch or Philippe the Original. For dessert, you simply have to try rainbow-colored delicious macarons at Bottega Louie.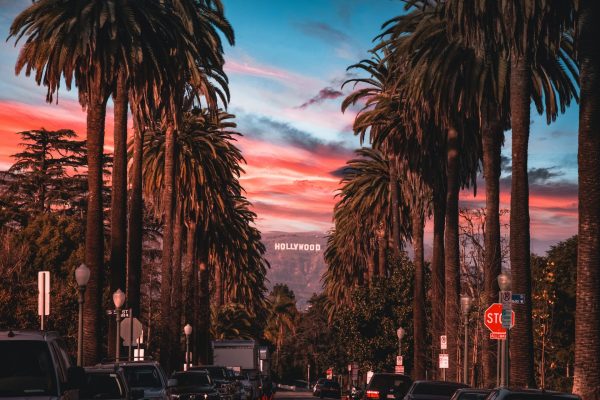 The shopping spree
From high-class brands to petite but unique names, LA has it all. If you merely want to pick up a cute souvenir or you want to maximally indulge in a high-class resident's shop and taste the celebrity flair, you can with ease experience it all in this versatile city. Shop high-class brands at Rodeo Drive in Beverly Hills and embrace the chance to meet a celebrity. On the other hand, if you are seeking something more vintage and original, go to The Grove, but if you are looking for a multiverse, then you just need to check out the Glendale Galleria or the Westfield City Century outdoor shopping mall and expect to find everything your heart can wish for. 
When to visit LA
The city comes alive in summer for sure, but you can visit LA all year round and expect to have a blast. If you are fond of high waves, a lovely tan, and surfing, summer is the season for you. However, if you are keen on hiking or more relaxed and mountainous adventures, you should visit LA in the fall. The season to avoid, though, is spring as then you can expect plenty of rain.
A few "heads up"
As some final thoughts before you book a flight to LA, here are a few things you ought to be prepared for before your visit. You will need to hire a car to get around the city or call an Uber. Next, if your sole purpose for visiting LA is to see some famous faces, try to avoid the months from May to August. This is the "rest" period for most actors and celebrities as they are in-between shows. In the end, prepare a steady budget as accommodation, food, and drinks are pretty expensive, depending on where you reside, but still, you should be mindful of the costs and your spending.
Pack your sunglasses and shorts, get our camera ready, and put a smile on your face as Los Angeles will blow your mind. All in all – you will LOVE America's ultimate beach city.