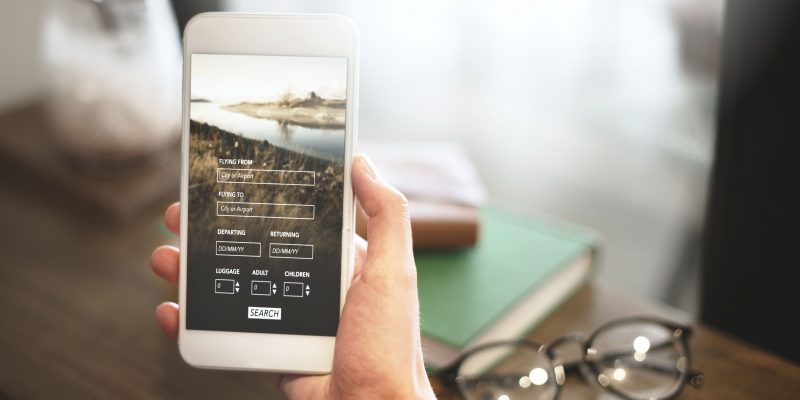 Who doesn't like taking a break from their hectic work schedules and planning a trip that takes them away from all the stresses of life? That weeklong or month-long voyage keeps one entertained and the individual just feels as if the world has suddenly become a better place. 
This is what traveling does to a majority of us. We daydream about all the places we want to visit. Some of us even make a list of our favorite travel destinations and work hard all year long to finally take that much-awaited trip. The whole planning process is hectic but also fun, we are not going to lie. 
The excitement that comes with choosing all the little details of our travel destination makes us look forward to that day. Choosing an appropriate airline, booking the flight tickets, reserving rooms in a cozy, little hotel, and searching for all the amazing food options, really rejuvenates one's soul. 
Now thanks to the advancement in technology and the introduction of apps, planning a whole trip has become quite easy. All the essential apps are now at our fingertips and so we can easily make all the bookings without going through a lot of hassle. In this article, we'll be enlisting the top five traveling apps that will make your next trip even more enjoyable. 
However, before you go ahead and get all excited about these apps, make sure that you are signed up with a reliable internet provider that gives you access to high-speed internet. One of the internet service provider premier, Centurylink gives you the option of Vacation Hold service. 
This option lets you pause services, and so does your billing cycle as well. This works out best if you are planning to be away for an extended amount of time. So if you also want the ease of mind of not paying any bill for the service you aren't even using, just contact CenturyLink Servicio al Cliente (for Spanish speakers only) and get access to high-speed internet and additional services that will make your trip comfortable. 
Now that you'll have no hindrance in downloading the apps and paying the bills, you can go ahead and install all the apps enlisted below. 
This app is just out of the world. It does all the amazing things that you would expect an accommodation-reserving app to do. It allows you to search all your favorite hotels by applying different types of filters. These filters usually include description, pricing, location, etc. The app has a user-friendly interface. 
The best part about Hostelworld is that it features a full-screen super interactive map that makes it very easy to calculate whether the hotel or hostel you admire is near the place, you want to be. In addition to this, the reviews that are mentioned in every hostel make the entire decision-making process quite easy for you. 
Trail Wallet is a convenient, easy-to-use travel expense tracker app. This app is super easy to use and has a very interactive interface. It asks you to take a back seat and takes the entire headache of managing all the expenses upon itself. 
You can easily organize all your costs by trip or by week. Just set an everyday budget and systematically add all your expenses. As soon as you receive a receipt, just pull out your phone, include that amount using the add button and your work here is done. It's that easy to use. 
TripIt takes care of all your travel itinerary. Your task just is to forward all your hostel or hotel, flight, conveyance, and other important emails to the app's planning section and it instantly transfers all the significant data to your primary itinerary, so that you can conveniently look at all your upcoming plans without any hassle.  
If you consider upgrading to the more refined pro version, the app will look for you all the alternative routes that will get you to your destination faster without any inconvenience. Moreover, TripIt will also send you quick notifications from your booked airline that will tell you about your flight delays, cancellations, etc. If you are a travel freak and have a number of bookings to organize, this app is made just for you. 
Skyscanner is one of the most essential apps that help you look for cheap flights instead of choosing expensive ones. This incredible app analyses countless flights and then gives you a well-researched option that is both convenient and easy on your pockets. 
The easy-to-use chart feature allows you to look at the economical days, weeks, or months to fly to your favorite destination and also sends you quick notifications of changes in rates, etc. 
Final Words
We hope the four best travel apps that we have mentioned above would make your next travel experience worthwhile. Download all these essentials and thank us later.