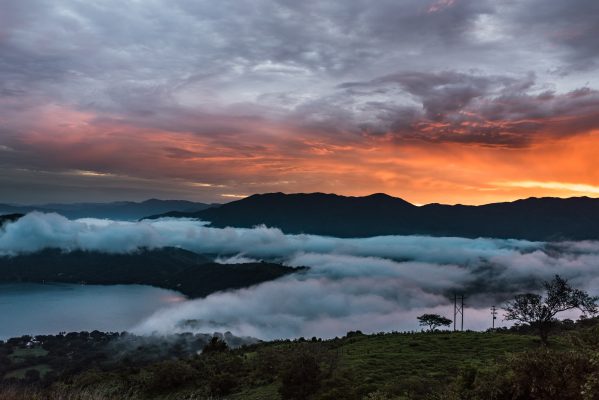 Besides the Great Smoky Mountains is the beautiful mountain town of Gatlinburg in Tennessee. Gatlinburg has gained popularity as one of the popular tourist destinations in the country because of its stunning natural beauty, tourist spots, and array of attractions.
The city offers many places to explore for all age groups. Many activities keep you engaged, including fascinating amusement parks, museums, stunning hikes, and exhilarating rides. There is always something exciting to do in Gatlinburg for everyone, whether coming on a weekend trip or on a week's tour. 
With that said, today, we will explore some of the best places in Gatlinburg to help you make the most of your vacation in this city. So pack your bags, put on your hiking shoes, and get ready to see all this great town offers! But before you make a list of to-do-activities, let's first discuss accommodation options in Gatlinburg: 
Plan Your Stay
Planning a memorable vacation in Gatlinburg, Tennessee, filled with impressive views of the Smokies, starts with booking a scenic place to stay. Fortunately, Gatlinburg offers an excellent selection of cabin rentals, ranging from cozy one-bedroom cabins to spacious ones with up to 9 bedrooms and more.
One of the best things about staying in cabin rentals in Gatlinburg is the awe-inspiring mountain views! Instead of hiking, cycling, or driving to enjoy mesmerizing views, you can wake up to mountain sunrises in your PJs while staying in one of the cabins. You can enjoy a cup of coffee on the porch, relax in a hot tub, or dine outdoors while taking in the breathtaking scenery of the Great Smoky Mountains.
Moreover, Gatlinburg cabin rentals offer a variety of amenities that cater to your preferences and interests. For example, you can opt for a cabin with a private indoor pool, perfect for swimming and lounging even on rainy days. You can also choose a cabin with a fire pit and bond with your family or friends under the starry night sky.
Additionally, many Gatlinburg vacation rentals include a variety of entertainment amenities, including playing areas with pool tables and arcade games. You will also find cabins with outdoor barbecue and grilling options, fully functional kitchens, and spacious living areas for family get-togethers and special feasts.
Once your accommodation is sorted, now let's take a look at the places you can visit in Gatlinburg during your stay: 
Ober Gatlinburg
This ski area and adventure park is one of the must-visit places in Gatlinburg, where you can enjoy different winter activities like skiing, snowboarding, and ice skating on the snow-covered mountain. These activities are only available in winter. Besides, Ober Gatlinburg has a theme park with exciting rides like the alpine slide and a chairlift that offers visitors a distinctive view of the nearby mountains. Furthermore, the resort features a wildlife experience where visitors might learn about nearby species like mountain bears, otters, and raptors. It is an all-year-round attraction that should not be missed, offering dining options with breathtaking mountain views, live music, and activities.
The Great Smoky Mountains National Park
It's the ideal spot for thrill-seekers who love hiking and spending time in nature. The park features more than 800 miles of trails. Notwithstanding awesome cascades, waterways, and valleys, this national park is home to different species, including wild bears, elk, and deer. Additionally, you can go horseback riding, fishing, or go camping in the designated areas within the park. The park looks more beautiful, particularly in the pre-winter season when the woodlands are covered in clear fall tones. The park also has historic spots, including the Cades Cove and Roaring Fork Motor Nature Trail.
Gatlinburg SkyBridge
You can enjoy a wonderful view of the Great Smoky Mountains from North America's longest pedestrian elevated walkway, which is 500 feet over the ground. You can enjoy mesmerizing views of the Great Smoky Mountains from around 680 feet on the bridge as it spans a valley. An observation deck with a much more expansive view of the surrounding mountains is at the bridge's end. For those searching for a thrill, the SkyBridge also includes a glass-base part that allows visitors to look right down at the valley below.
Ripley's Aquarium of the Smokies
This aquarium is in the city's heart and is home to approximately 10,000 marine animals, featuring sharks, stingrays, and sea turtles. Several exhibits are available at the aquarium, such as Shark Lagoon, where guests can walk through a transparent tunnel to see sharks swimming above them, and Penguin Playhouse, where visitors can see the amusing penguins swim and waddle around in their cold habitat. 
Additionally, there is a Touch-A-Ray Bay, where you can get up close and personal with stingrays and tiny sharks, and a Coral Reef exhibits vibrant tropical fish and other aquatic life. The aquarium offers a range of events and programs in addition to its exhibits, including the Penguin Feeding and the Shark Dive Experience, which allows trained divers to go diving with sharks.
Gatlinburg Space Needle
One of the highest buildings in Tennessee, the Space Needle, has a soaring height of 407 feet. The 1961 construction is now recognized as a local landmark. Visitors can use the lift to go to the tower's summit, where an incredible 360-degree panorama of the surrounding area welcomes them.
Visitors can take their time to explore the observation deck and enjoy breathtaking views of the mountains, forests, and Gatlinburg town surrounding them from the top. It also has a gift shop, an arcade, and a dining venue.
Anakeesta
The Chondola ride, which transports guests up the hill in a hybrid chairlift and gondola, is one of Anakeesta's primary attractions. Visitors can choose between a 6-seater enclosed gondola cabin or a 4-person, open-air chair with a bar. The exhilarating ride offers beautiful views of the neighboring mountains and forests. You can access the stores, restaurants, and children's treehouse playground in the Firefly Village at the mountain's peak. Moreover, several adventurous activities are also offered, like zip lining and a mountain rollercoaster ride. Additionally, Anakeesta offers many hiking routes that vary in difficulty and provide additional chances to take in the Smokies' unmatched splendor.
Conclusion
Anyone looking to explore various outdoor activities and enjoy a pleasant cultural experience and breathtaking natural beauty should visit Gatlinburg. There are many things to see and do, including hiking through the Great Smoky Mountains National Park and wandering through downtown's busy streets. Gatlinburg will enthrall you with its distinctive fusion of Southern charm and untamed wilderness, whether you're a nature lover, a history buff, or just looking for a place to chill and unwind. So why not make this gorgeous mountain town the destination for your next vacation and explore everything it offers?