Every Friday I'll be sharing a photo from someplace in my travels.
This week's photo is from one of the markets in Singapore.
One of my favorite places in Singapore was the giant market in Chinatown. There was something about the mix of colonial architecture with the Chinese lanterns and colorful market stalls that just really stood out to me. The market spans a few blocks, and no matter which alley you turned down, the streets were crowded with people.
Tarps were hung from stall to stall creating a semi-covered shopping experience. However, most of the tarps were hung so low, I almost got strangled as I tried to stand upright because the ropes came right across my neck. I spent the rest of the time ducked down as I continued to explore, and I'm only 5'5"!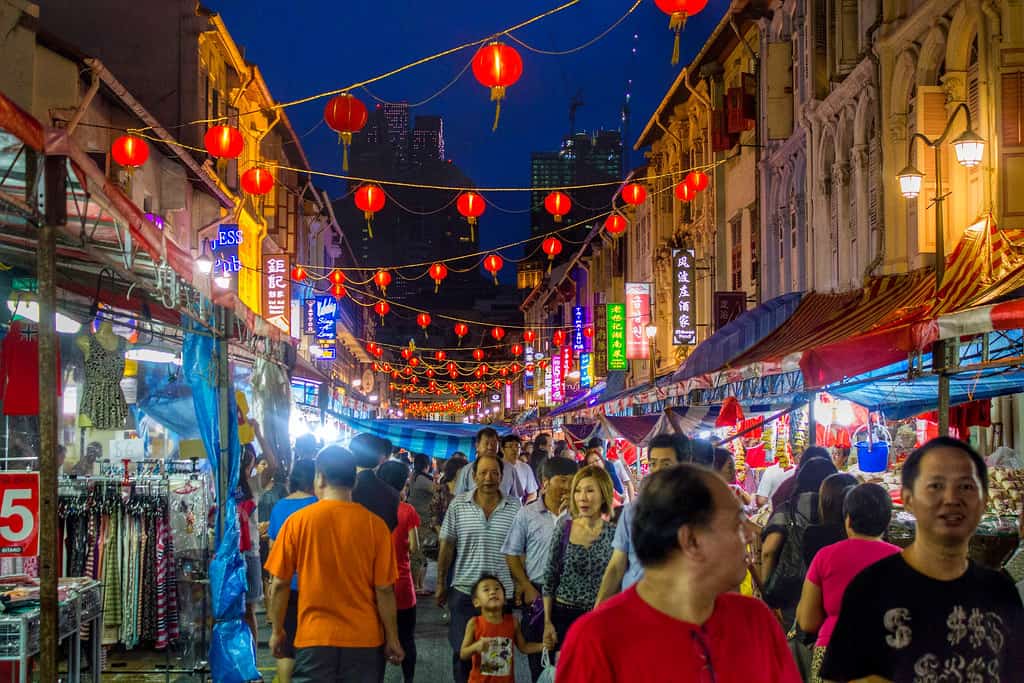 If you enjoyed this photo, please share it!