As I embark on this one week trip to Malaysia, I'm about to face a whole new set of packing challenges.
Challenge #1: Similarly to my trip to Singapore, I'll be leaving 50-something degree Hong Kong to somewhere that is currently 90+ degrees, so I'll have the joy of having to carry needless clothes for both seasons.
Challenge #2: Like the Maldives, Malaysia is an Islamic country which requires a little extra effort planning clothing to pack.
A NOTE ON PACKING FOR MALAYSIA
DRESS CODE AND RESTRICTED ITEMS:
As I just said above, Malaysia is an Islamic country, so it is important to take that into consideration when packing. While the dress codes and restrictions aren't nearly as strict as they were when we were trying to pack for the Maldives, they do still exist to some extent.
There don't seem to be any unusual restricted items like pork or alcohol, but do keep in mind that these products may be limited in certain parts of the country.
As far as the dress code is concerned, remember to dress on the modest side, and prepare appropriate clothing in advanced if you plan on visiting any mosques. While you may see many non-Muslim locals, such as Chinese Malaysians, who wear short-shorts and tank tops on a daily basis, expect unwanted stares if you do so as a foreigner.
With that being said, I made sure to pack plenty of light-weight cottons to help dress conservatively, while being able to still keep cool in the 90-degree weather!
And finally…
Challenge #3: I will be backpacking. While this might not seem like a challenge to most travelers, this will be my first time backpacking. Yup, that's right, until now, I've always been a suitcase-kind-of-gal. Lugging a backpack around provides a whole new set of challenges in itself like getting everything to fit, keeping it organized, and not killing my back. So, we'll see how this goes! I consider it… training for my summer trip around Europe.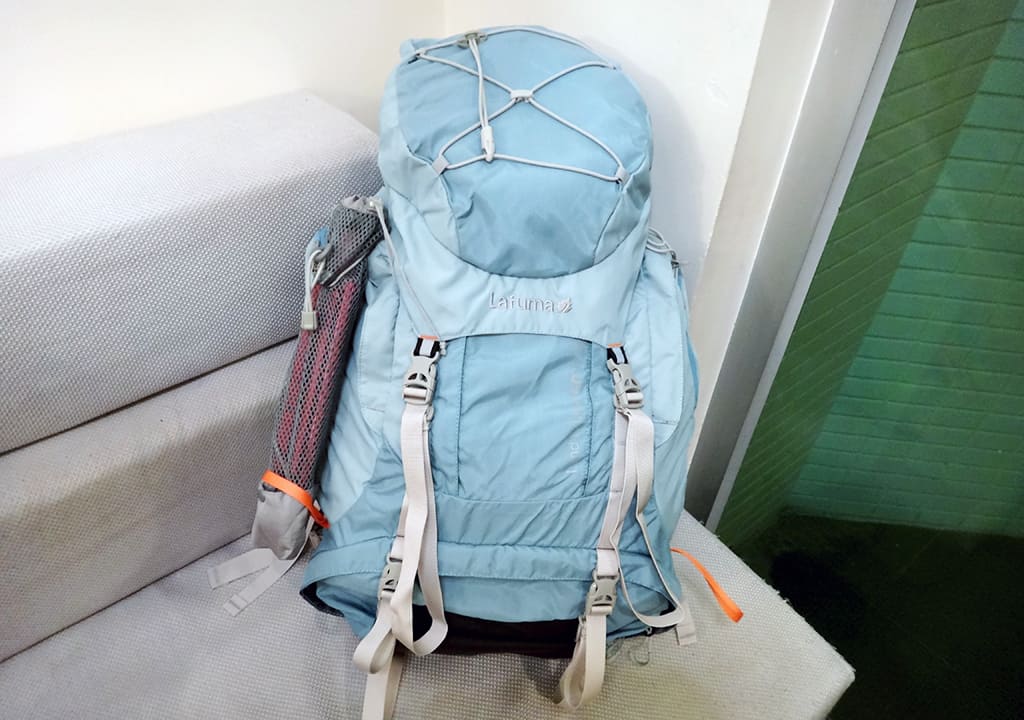 CLOTHES AND SHOES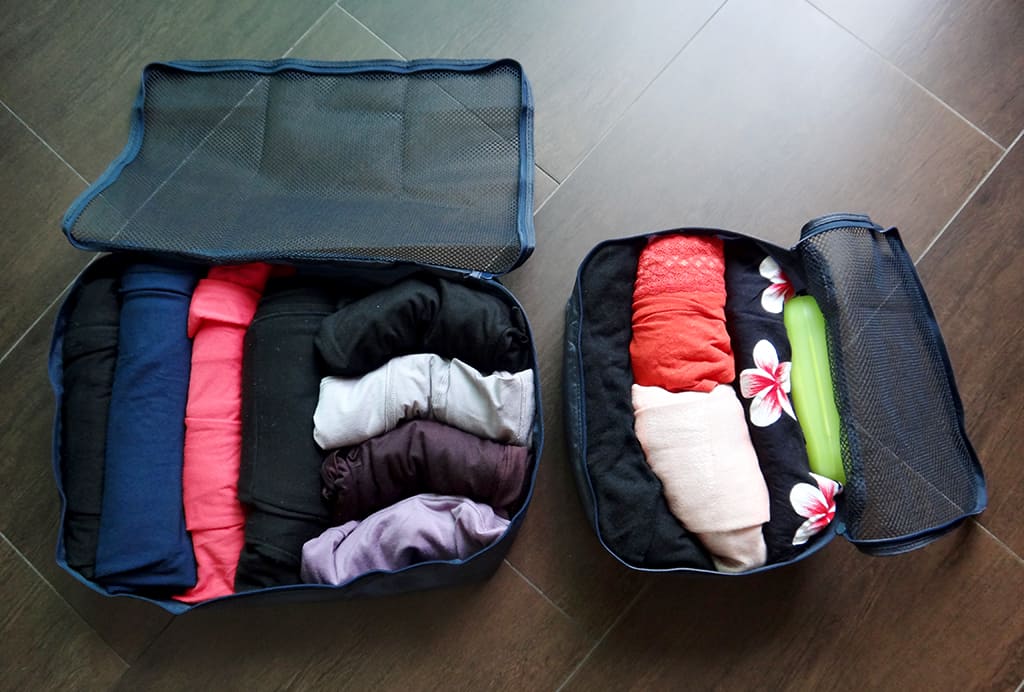 Since this is my first time traveling with a backpack, I decided to finally invest in packing cubes! For this trip I'm bringing along 2 packing cubes (a small and medium one) to keep my backpack more organized.
In the medium sized packing cube I have:
And in the small packing cube:
Not pictured: flip flops
TOILETRIES AND ACCESSORIES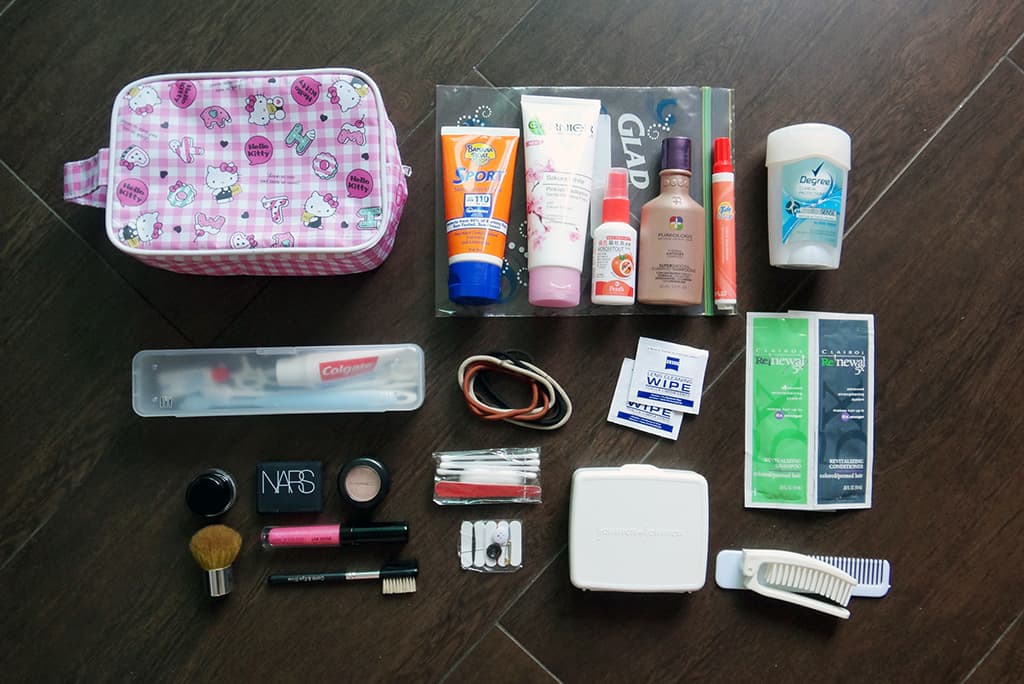 Toothbrush + toothpaste + floss picks kit

Modest makeup (1 eyeshadow, 1 blush, 1 lipgloss, 1 chapstick, mini blush brush and eyebrow brush)
Travel kit (a few bandaids, q-tips, nail file, sewing kit, allergy medicine, birth control, Benadryl, Excedrin, Rescue Remedy and White Flower Oil)
Glasses case + lens cleaner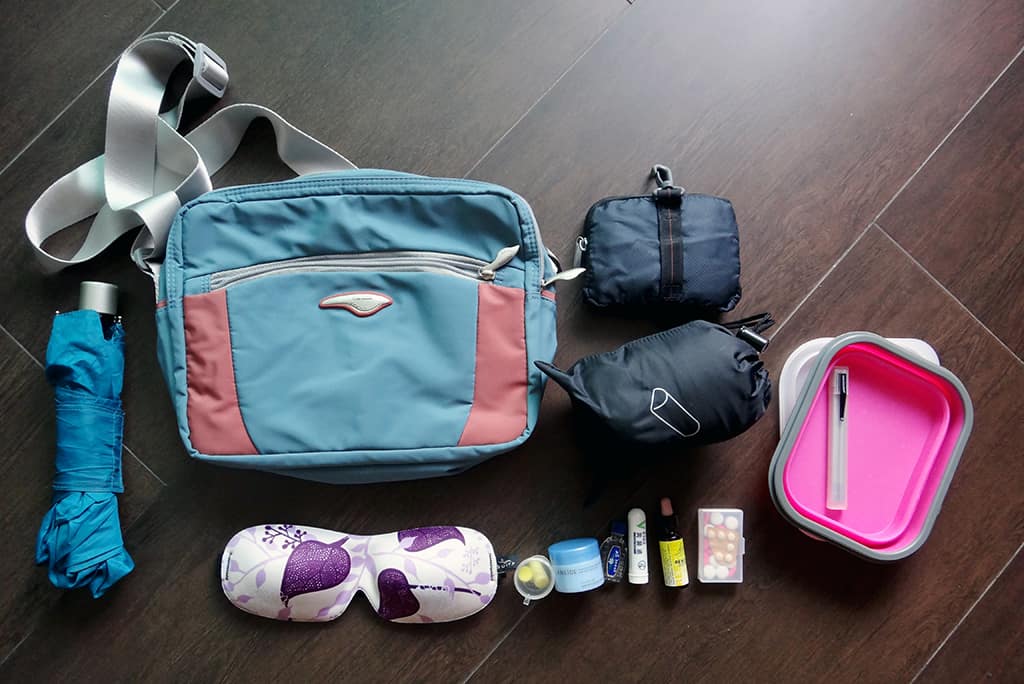 Collapsable tupperware with travel chopsticks
GEAR AND ELECTRONICS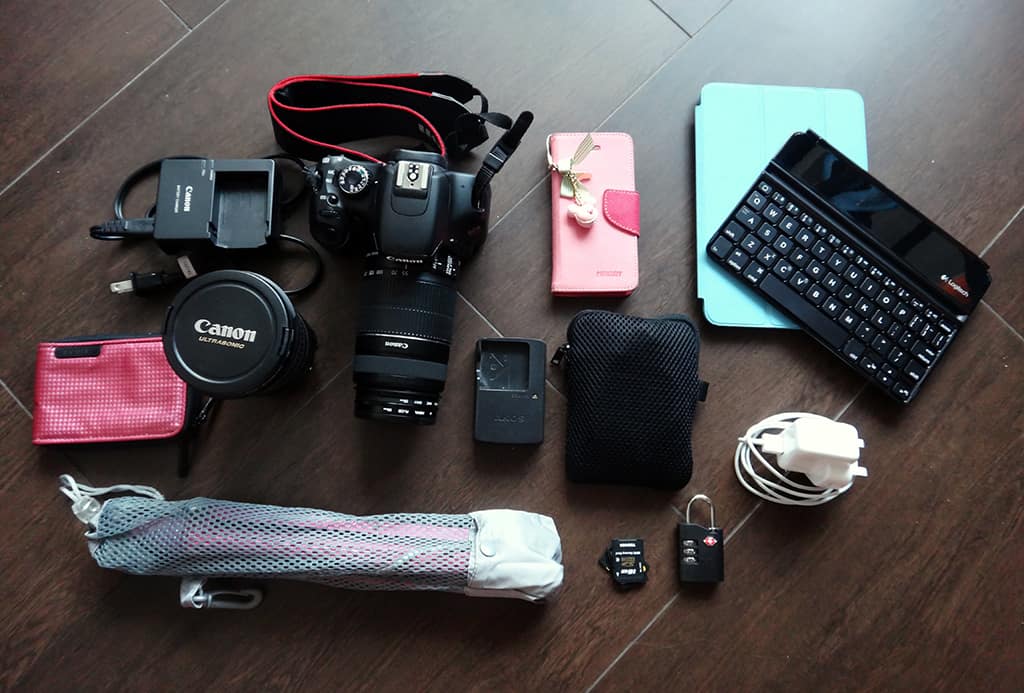 Usually I complain about how bulky all my electronics are, but since I'll be backpacking, I really tried to be selective on what I took, and even upgraded some of my gear in favor of lightweight items. I condensed everything I needed to bring down to what fit in my Hoboroll.
I was also happy to learn that the outlet plug shape and voltage in Malaysia are the same as in Hong Kong, so I could leave behind bulky travel adapters and whatnot.
Point and shoot camera + charger + memory card
DSLR camera + charger + filters + remote
10-22mm, and 55-200mm lenses
iPad Mini Retina + USB keyboard
Pacsafe padlock + backpack mesh
Not Pictured: folder with copies of all travel + work documents, small notebook with pen, passport, wallet, etc.
After trying to pack everything into my backpack, I became a little worried about my camera and iPad. I decided to put them in better padded cases so that they're not just floating around my bag.
So that's it! Everything I'll (hopefully) need for one week in Malaysia!
WHAT WOULD YOU PACK FOR ONE WEEK IN MALAYSIA?