As the infamous Hong Kong humidity comes rolling in, the junk boats start sailing out. And while the term "junk boat" may have once referred to the traditional Chinese fishing boats famous for their red sails, today it seems to refer to any sort of pleasure-yacht– and usually one that involves all you can drink alcohol, hence the popular phrase "drunk on a junk".
Since early May, when the weather finally warmed up, all I've ever heard anyone talk about was planning this junk trip or attending that junk trip. It really is THE thing to do in Hong Kong come summertime, especially if you're a part of the expat community or business world.
So if you happen to be in Hong Kong and you're looking to beat the heat, what better way than to take part in this popular pastime. Whether you're looking for a booze-cruise or just some family fun with amazing views, there are junk boats nowadays that cater to the styles and tastes of everyone.
Here are 5 junk experiences for every travel style.
FOR THE BUDGET-CONSCIOUS TOURIST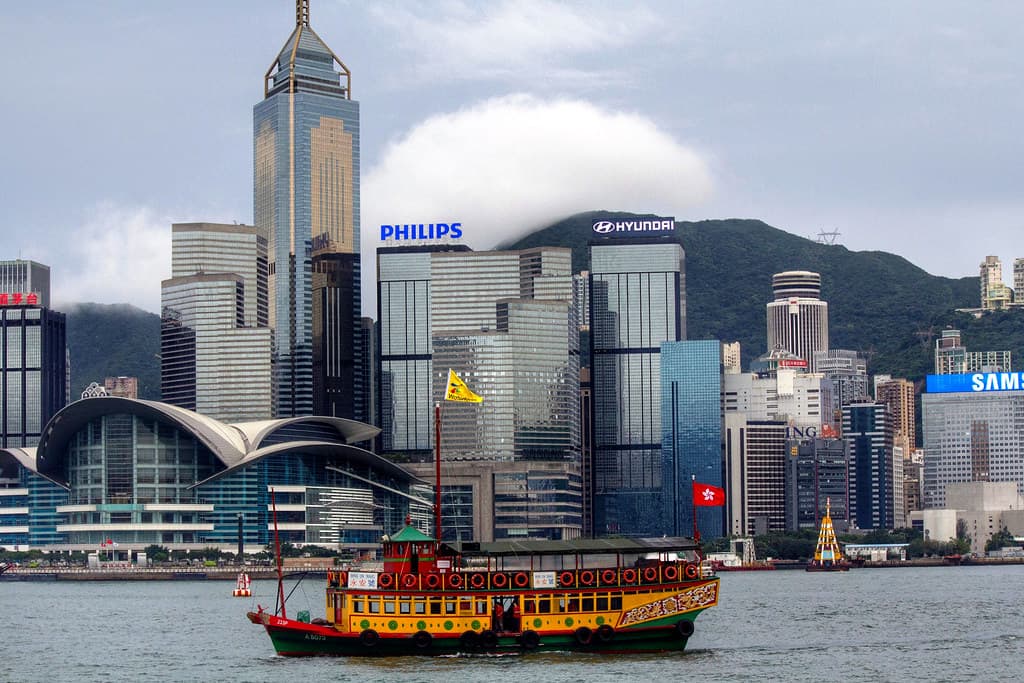 Just arrive in Hong Kong? Have a foreign passport? Get your first taste of Hong Kong's junk tradition by booking a trip on the Duk Ling.
Duk Ling is Hong Kong's last authentic junk, and in recent years has become the symbol of the Hong Kong Tourism Board. Therefore, it won't come as a surprise to find that this junk is now actually operated through the HKTB.
All you need is $100 HKD and you'll be cruising around Victoria Harbour in style, thanks to HKTB's Kaleidoscope Program.
Insider Tip: if you would like to ride on the Duk Ling, you must book your tickets in advance at the Hong Kong Tourism Board's Visitors Center in Tsim Sha Tsui.
FOR THE FUN-LOVING FAMILY
Want a day out in the sun for some family fun? Then consider chartering Island Junks.
Although it's still a relatively new company, they are creating quite the name for themselves. While they provide both catering and non-catering packages, they also provide a wide-range of activities on board.
Karaoke, Thai massages, snorkel gear, sea kayaks—you name it, they probably have it. And if they don't, they'll work hard to find a way to get it for you.
Insider Tip: Apart from a fun day cruising around the sea, you can also hire this boat for children's birthday parties—complete with a clown and cake.
FOR THE ROMANCE SEEKING COUPLE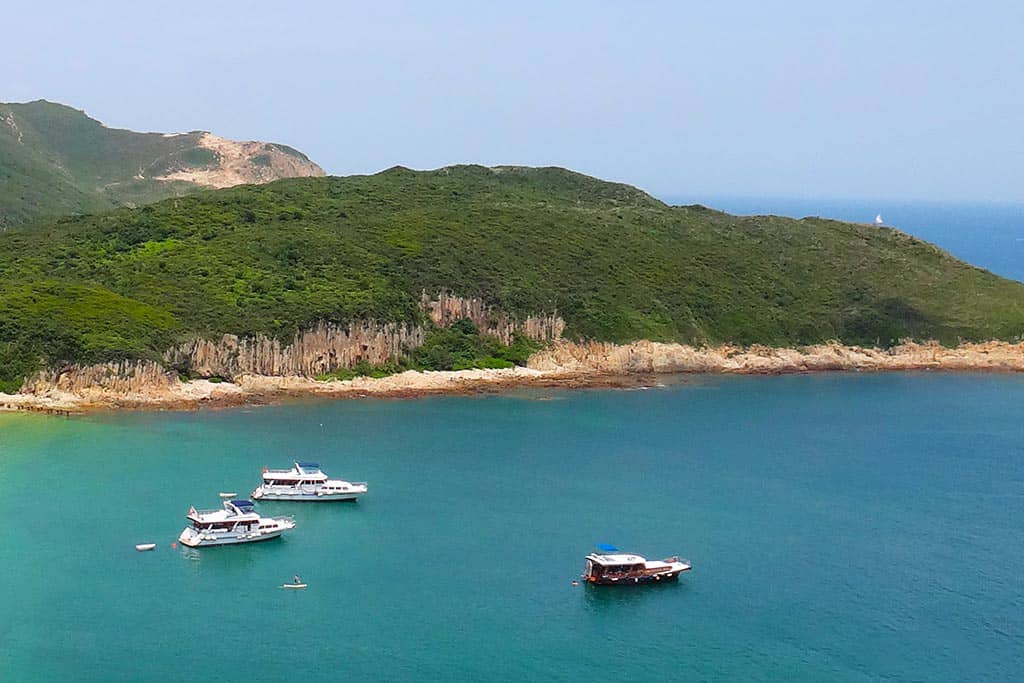 When you mention 'Hong Kong' it often paints the picture of a bustling city. But Hong Kong is so much more than that. It's actually an archipelago of some 200 islands, most of which can only be accessed by private boat hire.
In Hong Kong it doesn't get much more romantic than sipping champagne on a deserted beach while the sun sets. So grab your honey and hire Sea Lagoon for a private junk trip.
Most junk companies have a minimum number of people that must be met in order to sail, but Sea Lagoon specializes in romantic excursions for two.
Insider Tip: Sea Lagoon offers romantic proposal packages—wink, wink.
FOR THE RICH AND THE FAMOUS
Saffron Cruises has always been a well-established player in the junk world, but their boat 'Michelangelo' tops anything else you can imagine. This luxurious yacht can accommodate up to 60 passengers across its 3 decks and over 400 square meters of useable space.
Trimmed with mahogany, teak, brass and copper, this junk houses multiple master suites and guest cabins for those who want to turn their junk trip into an overnight experience.
While not cheap, this lavish junk has been chartered by many famous celebrities from all over the world.
Insider Tip: If you book an overnight trip and travel far enough away from downtown, you'll be able to lie on the decks for gazing at stars.
FOR THE WILD PARTY ANIMAL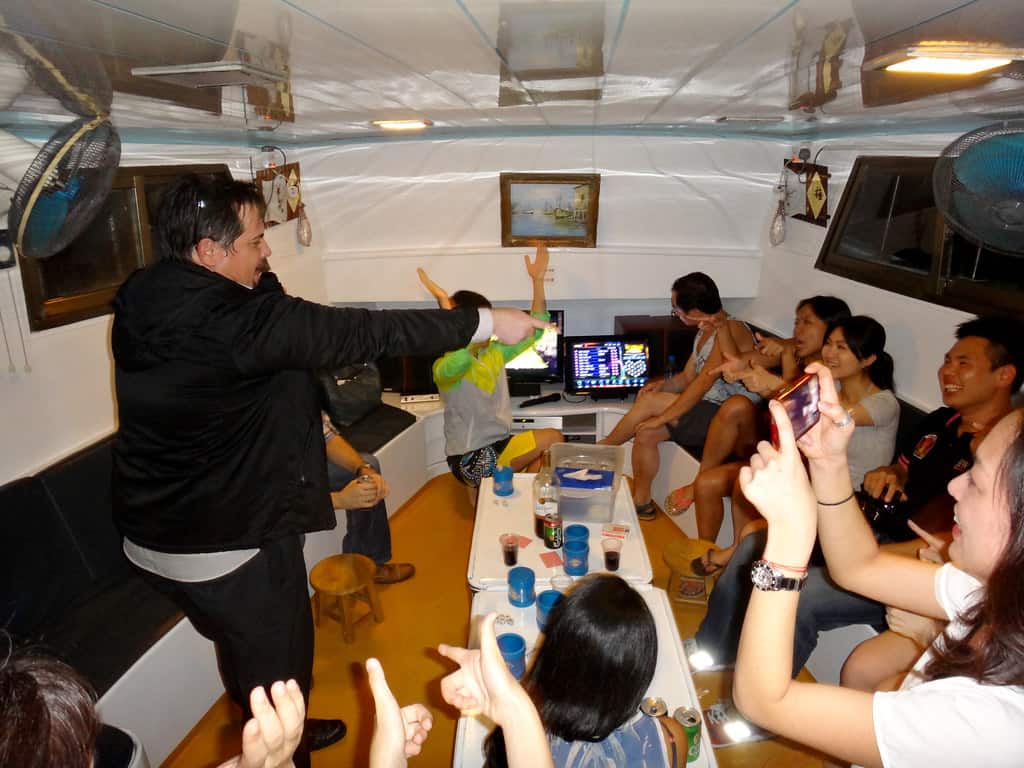 Junks are notorious for debauched summer parties, so if you're looking to get drunk on a junk, look no further than Jaspa's Junks.
These free-flowing booze cruises start handing you drinks the moment you walk on board. They've also been known to toss you a drink or two while you're floating in the water. Done outside in the sun? Keep the party going with karaoke on board!
Insider Tip: Make sure to book Jaspa's Junks well in advance because these ultimate pleasure boats fill up very quickly come summertime.
WHICH JUNK EXPERIENCE WOULD YOU LIKE TO HAVE?