After spending the last week continually hopping from city to city, I was excited to be settling down for a week's stay in one city. I couldn't have picked a better location than Munich, which offered us plenty to do for our week's stay.
Our long bus trip from Frankfurt to Munich had us even more ready to settle in for the evening as we walked from the Hauptbahnhof to Hotel Exquisit, where we were greeted by its friendly staff.
Located on a quiet street, the hotel is still in a convenient area for travelers. Just a few minutes walk will bring you to the Old Town, site of the famous Marienplatz and Viktualienmarkt, as well as many other tourist attractions, shopping and restaurants.
Even if you wanted to travel further out, there is a metro and tram station practically right outside if you need them. And although we weren't there for Oktoberfest, I would imagine this would be a perfect hotel for that seeing as it is smack in between the festival grounds and the Old Town.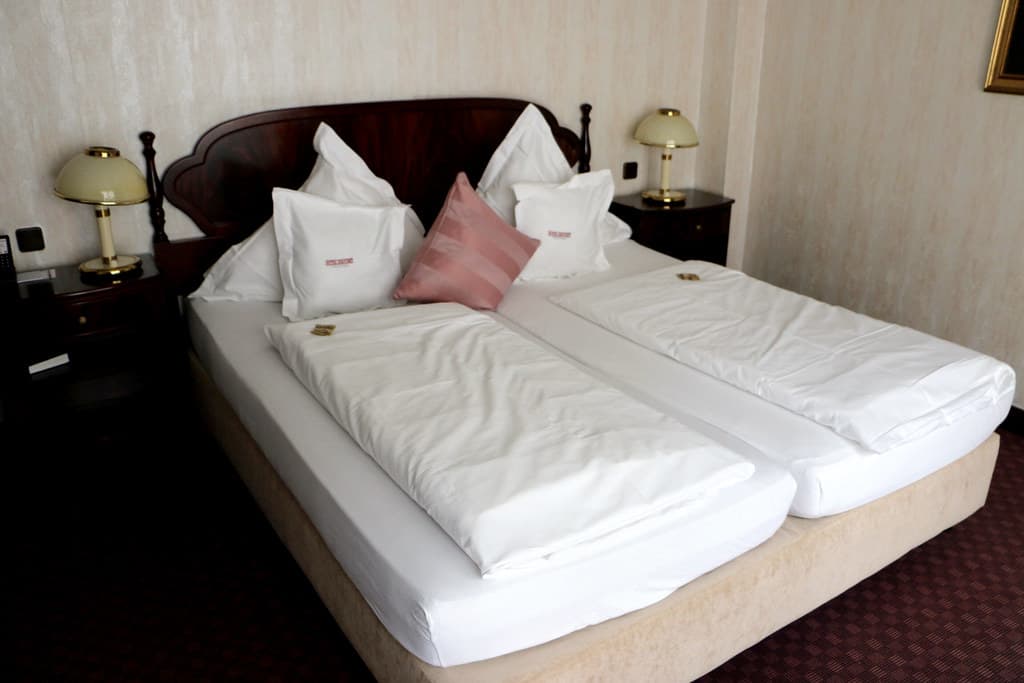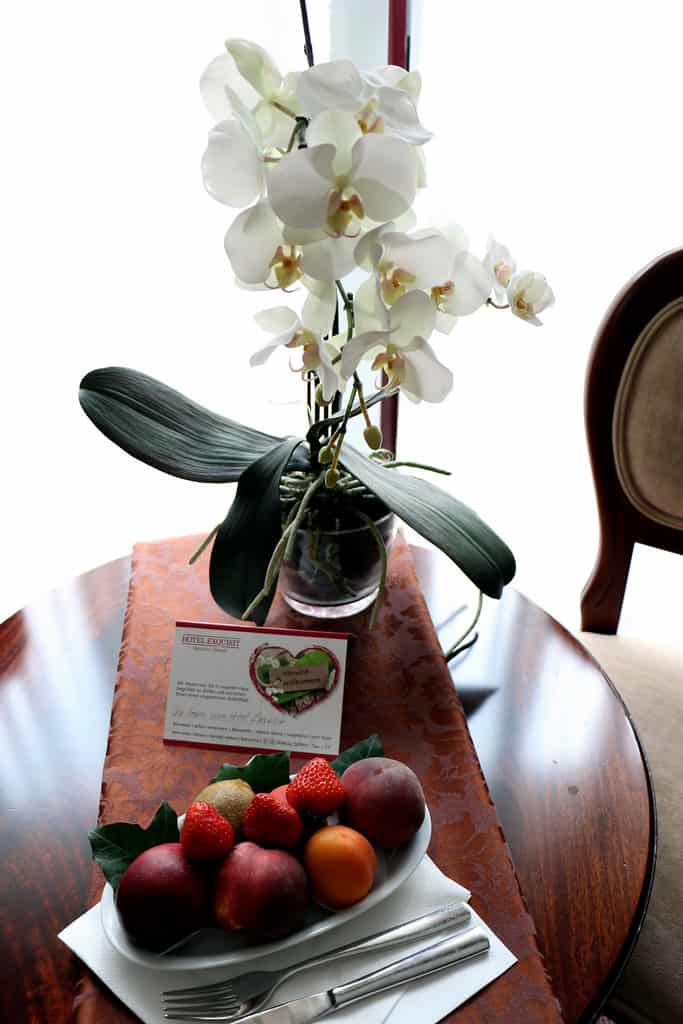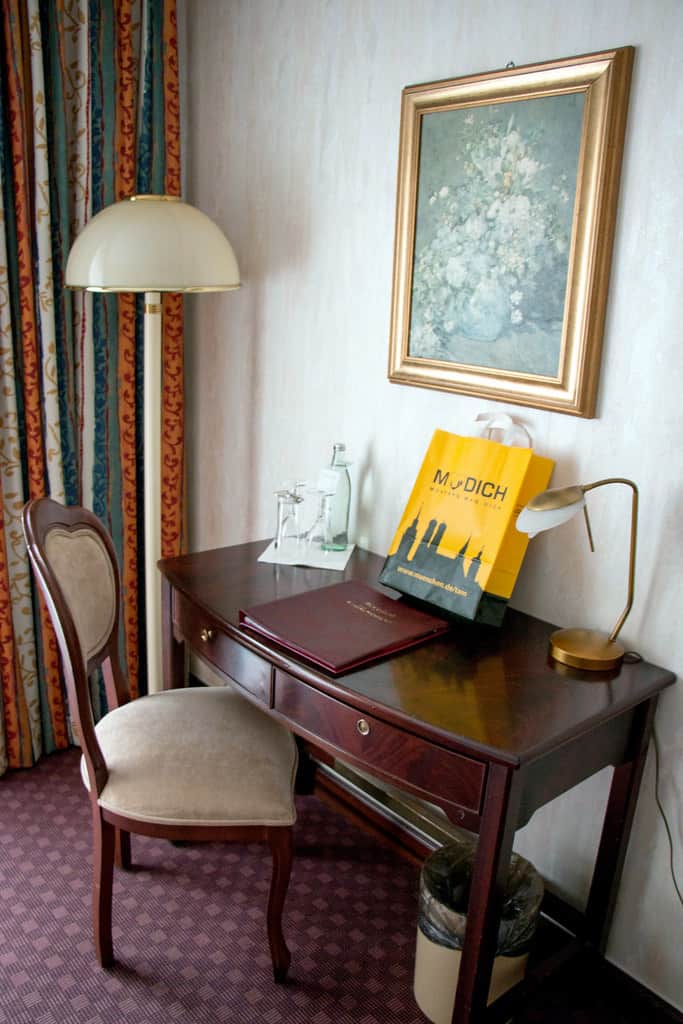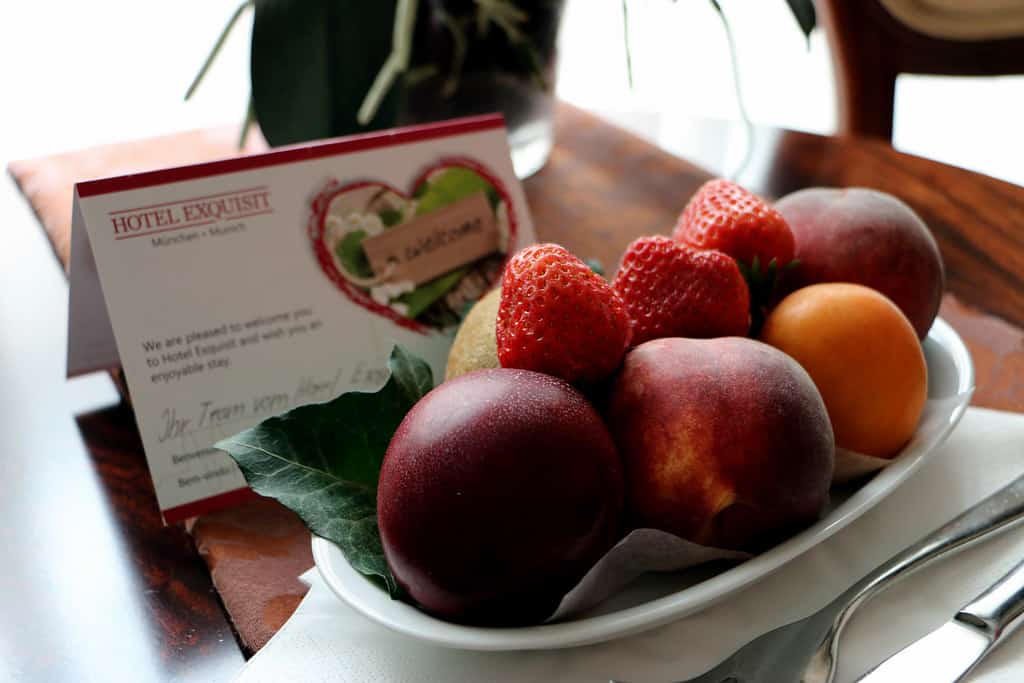 Hotel Exquisit is family-run and of medium size with only 48 rooms, all of which are non-smoking. Our room was very clean and spacious, with a nice sitting area, comfortable beds, a desk, and a large, adjoining bathroom. Oh, and a balcony.
Although it wasn't air conditioned, the fan in our room kept us comfortable at night during our July stay. The room also had excellent (not to mention free) wifi, TV, a room safe, and mini-bar, as well as plenty of outlets for recharging our obscene amount of electronics.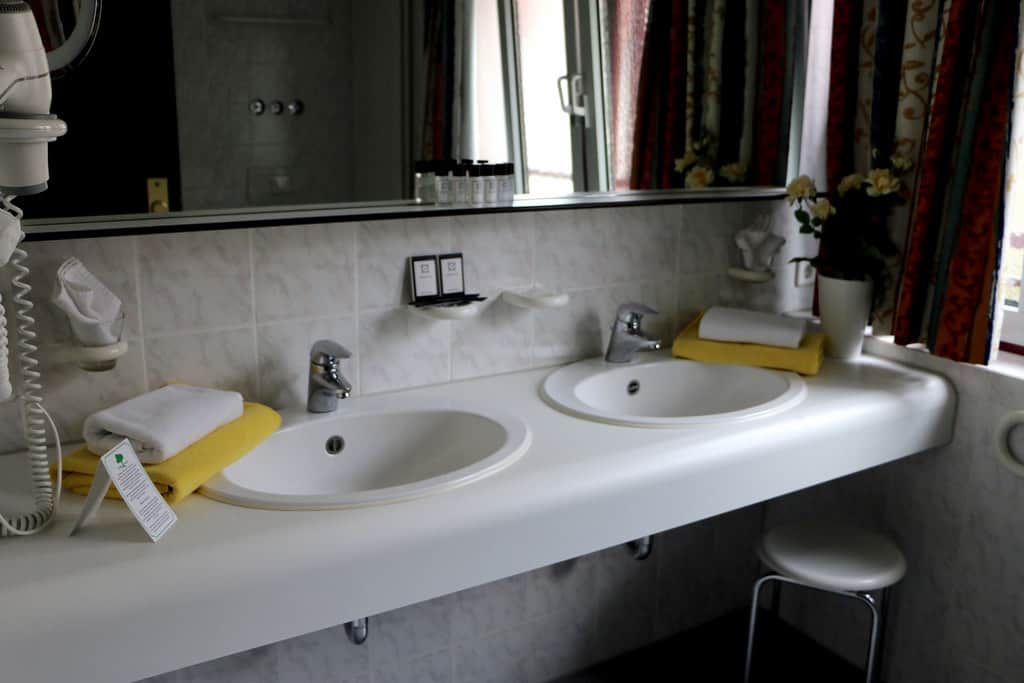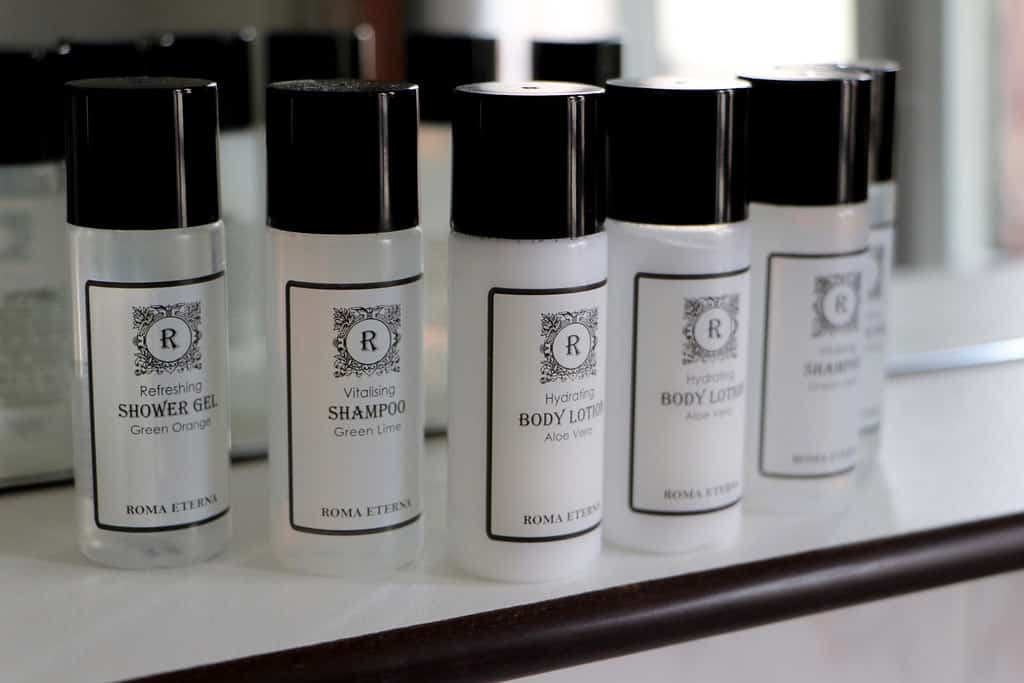 Back downstairs, the hotel has a café-bar adjoining the lobby and a restaurant as well. We were delighted to discover that they have a breakfast buffet that extends from 6:30am to 11am. So whether we wanted to sleep in or go for a morning walk before returning for a late breakfast, we knew we wouldn't be missing the most important meal of the day.
The buffet had a large selection of both hot and cold foods, including fruit, eggs made to order, and a delicious selection of breads and other baked goods. For allergy sufferers they also had a surprising amount of gluten-free bread, soya products and lactose-free products. I appreciated how they tried to incorporate typical German foods into the buffet as well with favorites like wursts, pretzels and schnecken.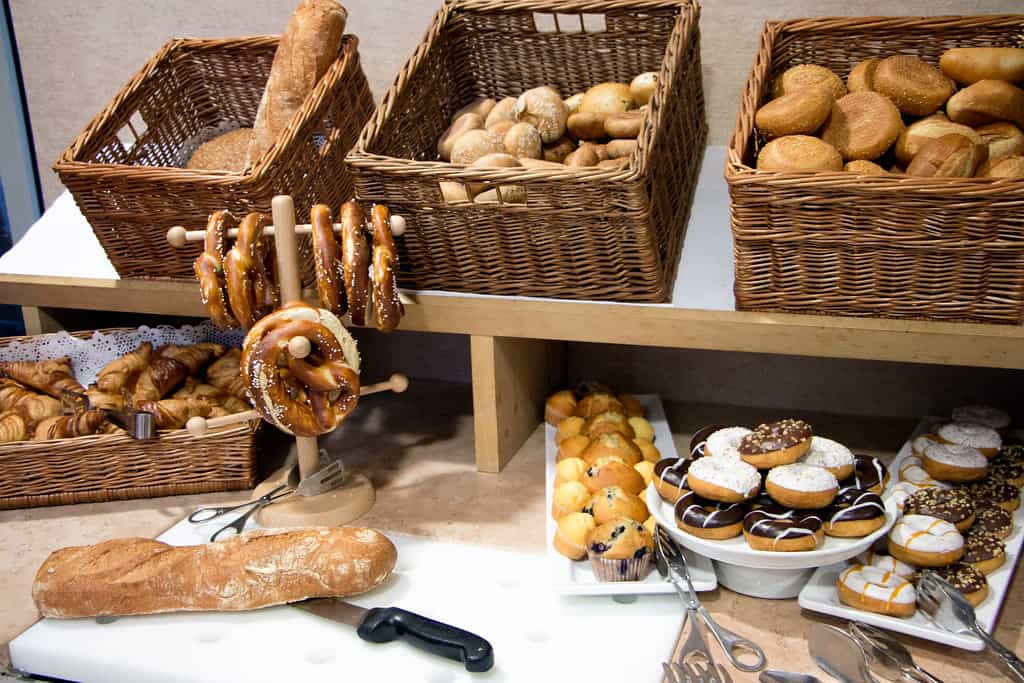 Unlike most family hotels we encountered in Europe, Hotel Exquisit has a 24-hour reception with a smiling face always ready to assist you. And assist us they did, time and time again.
Hotel Exquisit prides itself on its personal and friendly service and we felt the gemütlichkeit.
One night, after a long day of sightseeing at rainy Neuschwanstein Castle, we returned hungry and tired. We had hoped to have a late dinner in the hotel restaurant, but found it closed earlier than we had thought. When we asked at the front desk for a nearby dining recommendation, we were assured that it would be no problem for us to get a bite to eat in their own dining room, even though it appeared that they would need to reopen their kitchen just for us. We enjoyed a delicious bowl of potato soup and fresh bread, which was the perfect end to our long day.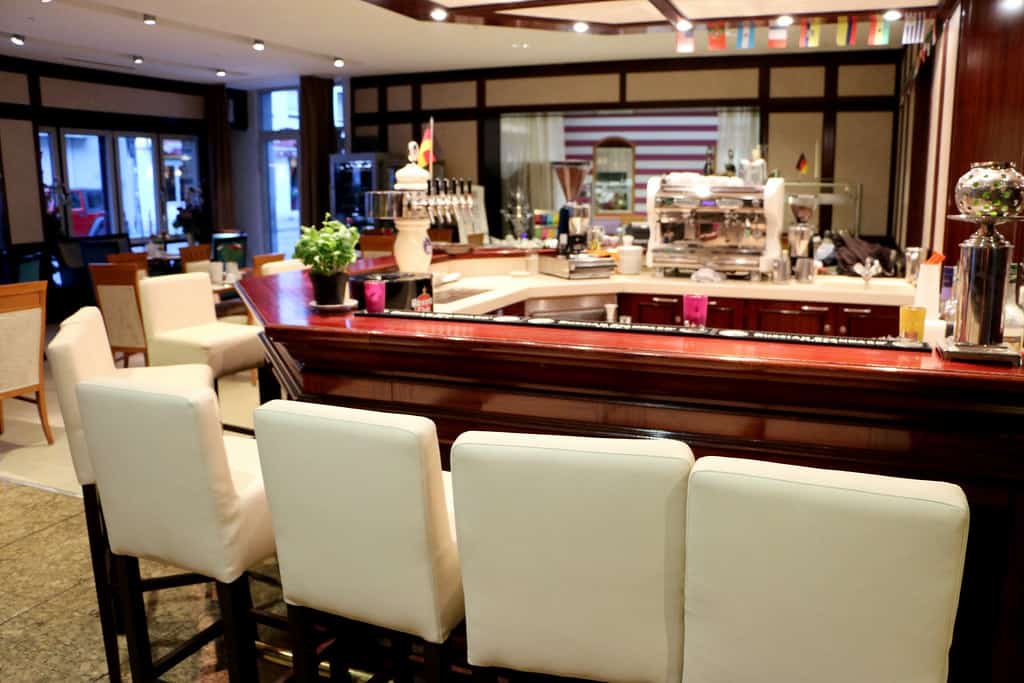 Again we felt them bending over backwards for us on the last morning of our stay with them. Checking out with our bags early in the morning, when the receptionist found we needed to leave before breakfast would be served, he was quick to grab a coffee for us, in a makeshift to-go cup mind you, along with a few pastries before asking us if they could get us anything else.
The staff at Hotel Exquisit was warm and helpful, whether giving us maps and other practical information, or making sure we were comfortable. I would not hesitate to stay there when visiting Munich again.
We couldn't have asked for more from our stay with, we truly felt as though we had a new home in Munich! Hotel Exquisit is simply that– exquisite!
A SPECIAL THANK YOU TO THE MUNICH TOURISM OFFICE AND HOTEL EXQUISIT FOR ARRANGING MY TIME IN MUNCH! ALL OPINIONS, AS ALWAYS, ARE MY OWN.