Every Friday I'll be sharing a photo from someplace in my travels.
This week's photo is of the canals of Venice.
From silhouetted churches to pink skies in Paris, we had plenty of memorable sunsets throughout our 5-week trip in Europe. However, I'm not sure any rivaled those of Venice. Night after night we were rewarded with beautiful sunsets, of which we had perfect views of from our base on Giudecca.
Each night we saw people sitting with their legs dangled over the edge, sharing in bottles of wine just to take in the views of the sunset. With sunsets like this can you blame them?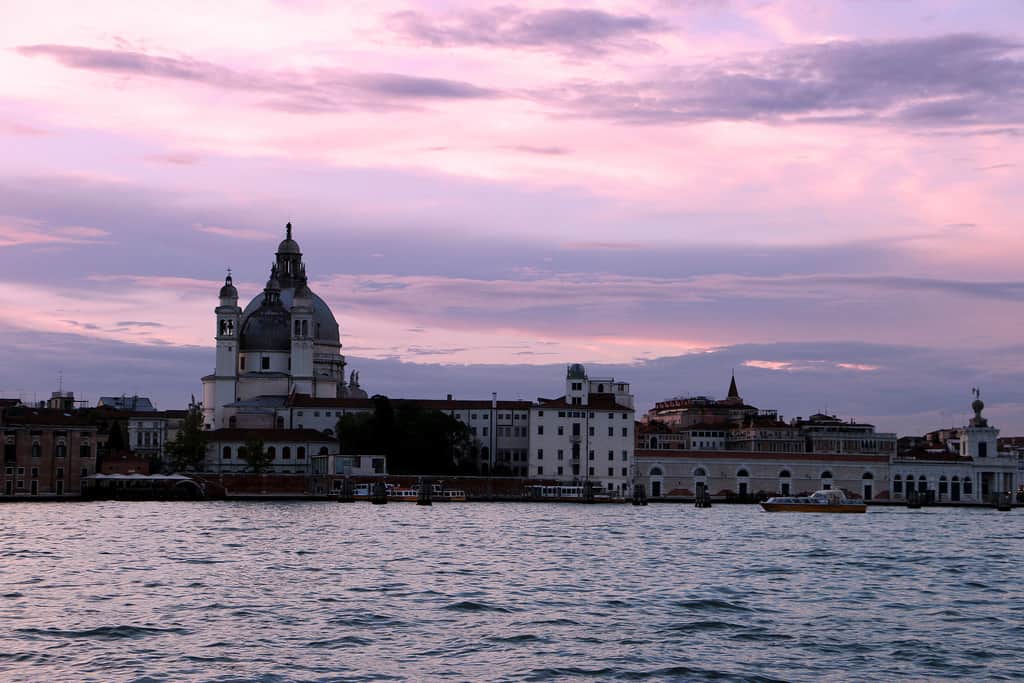 If you enjoyed this photo, please share it!