Thursday marks the beginning of Chinese New Year, so like usual, we're busy preparing to welcome the Year of the Sheep even though we're back in the US!
This will be the first year that I'll be celebrating Chinese New Year outside of China. After spending my past two CNY's in Hong Kong, a city known for its extravagant celebrations, I was a little worried about what we'd do to celebrate the most important Chinese holiday.
Luckily, we're now based in Chicago!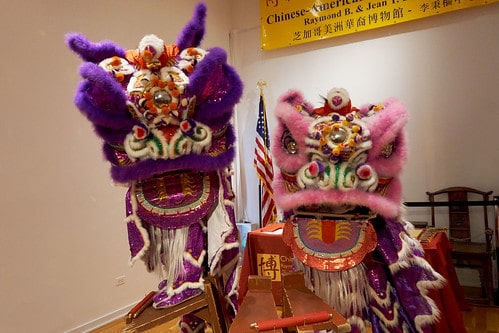 From a sheer numbers standpoint, Chicago is 5th largest Chinese-populated city in the US. At 43,000+ people, that's only 1.6% of Chicago's total population, but that's still quite a sizable community! (Honestly, if you included all of Chicago and its suburbs, we'd be 3rd in the country at 74,000.)
Most people don't know it, but Chicago actually has two Chinatowns– one on the South Side, which is the one everyone knows (and is actually divided into New Chinatown and Old Chinatown), as well as one on the North Side up by Argyle in Uptown.
Chicago's Chinatown is actually the second oldest settlement of Chinese in America after San Francisco's Chinatown.
Thanks to all of this, Chicago surprisingly has plenty of Chinese New Year activities that'll be keeping us busy over the next few weeks!
HERE'S A LOOK AT ALL OF CHICAGO'S CHINESE NEW YEAR CELEBRATIONS*:
YEAR OF THE RAM CELEBRATION PARTY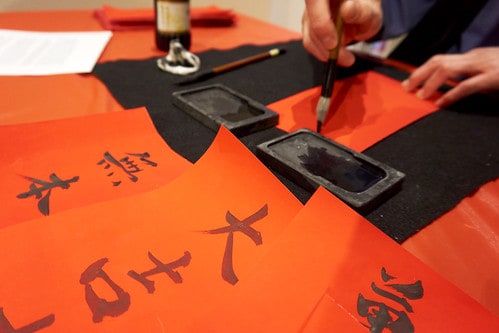 Prepare for the Year of the Ram with Mr. Ram Moy himself, a Chinese cuisine connoisseur. In this presentation you will learn all about the traditions of Chinese New Year including dumplings, lion dances and other rituals.
Try your hand at making tong yuen, watch a fai chun calligraphy demonstration, and be dazzled with a lion dance performance– all while stuffing your face with delicious food and making new friends.
Where: Chinese-American Museum of Chicago
When: Sat, February 14th at 2pm
SOUNDS OF CHINA
Virtuoso soloists from the world-renowned National Chinese Traditional Orchestra will join the Chicago Symphony Orchestra for this special event. This Chinese New Year celebration will fuse the traditional sounds of Chinese folk music with contemporary Chinese and western classical music.
Where: Symphony Center
When: Sun, February 15th at 3pm
BLOOMINGDALE'S CELEBRATES CNY
Head to Bloomingdale's to receive lucky lai see red envelopes filled with all sorts of prizes. On the weekends you can expect special cultural presentations and every day they will be selling limited edition Year of the Ram merchandise.
Where: Bloomingdale's Chicago
When: Through March 2nd
CHINESE NEW YEAR ON THE ROOF
Celebrate the Year of the Sheep 27 stories above it all with steamed bao, pot stickers and of course, traditional desserts. While you dine be entertained by dragon dances, colorful lanterns and a DJ.
Where: ROOF on theWit
When: Thurs, February 19th at 6pm
CNY KICKOFF CELEBRATION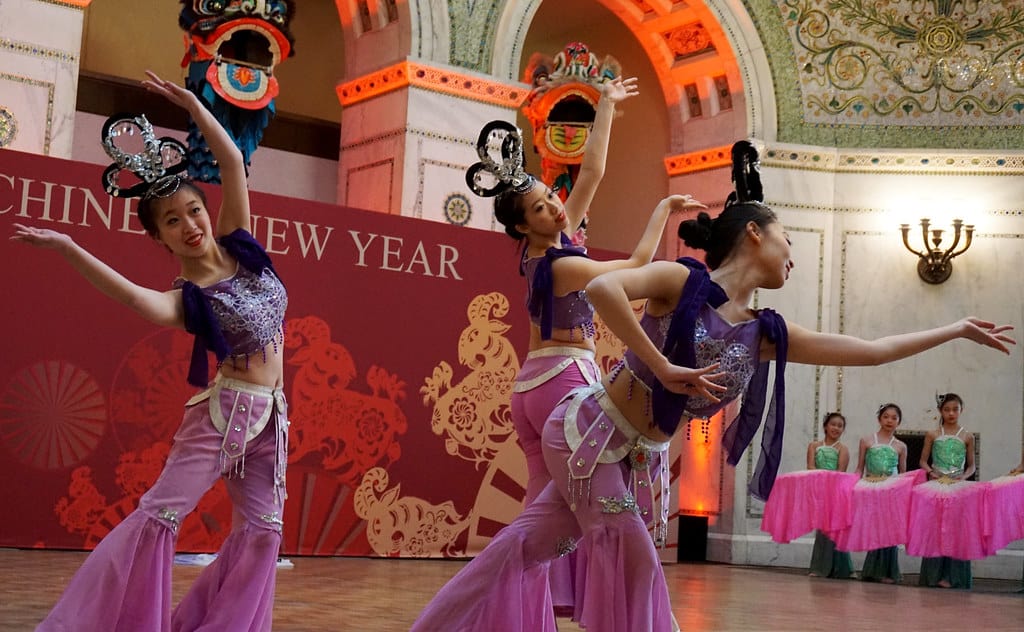 Watch demonstrations of Chinese dance, music and martial arts at this free kickoff party. You can expect traditional lion dances, story telling and more.
Where: Chicago Cultural Center
When: Thurs, February 19th from noon-1pm
DEPAUL 2015 CHINESE NEW YEAR GALA
Enjoy an authentic lunar new year dinner at this annual event. During dinner DePaul students and professional performers will be putting on an array of cultural performances for your entertainment. If you were born in the year of the goat, you'll have a chance to receive a prize!
Where: DePaul Student Center
When: Thurs, February 19th from 6:30-9pm
USCCC 18TH ANNIVERSARY CHINESE NEW YEAR DINNER
The U.S.-China Chamber of Commerce's 18th Annual Chinese New Year Dinner will be held at Phoenix Restaurant this year. To commemorate this important time a traditional Chinese dinner will be served. All are welcome to join, however it is $80 for non-members to attend.
Where: Phoenix Restaurant
When: Fri, February 20th from 5:30-9pm
CHINESE NEW YEAR LIGHTSCAPE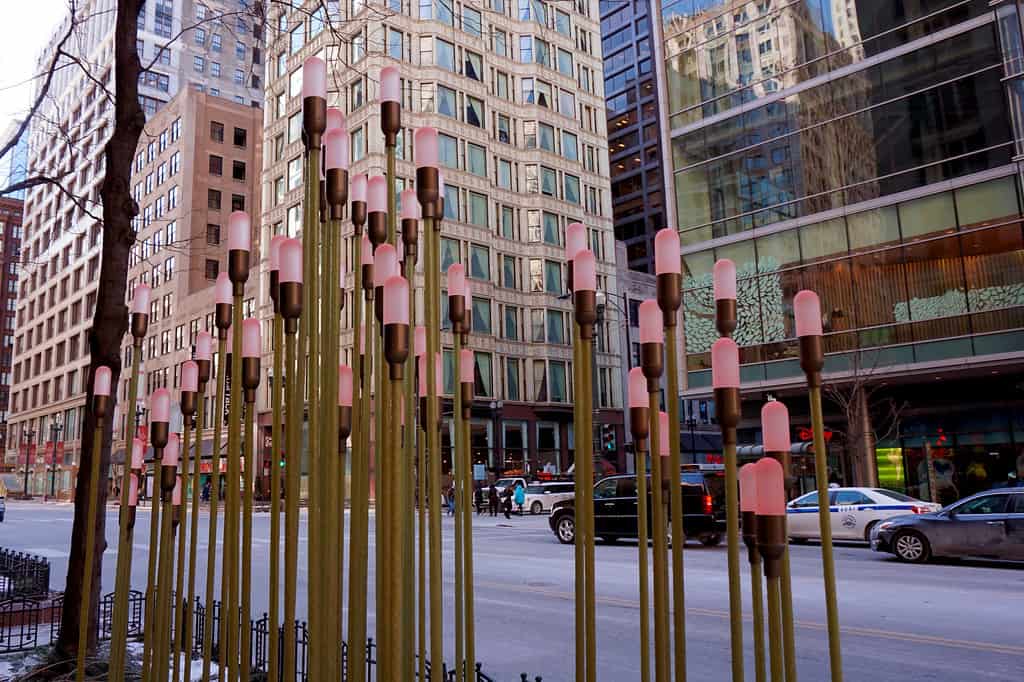 Throughout the year various lightscapes are installed on State Street, and now through March 5th you can enjoy one specially design for the Year of the Sheep!
Where: Along State Street
When: Until March 5th
MACY'S CELEBRATES YEAR OF THE SHEEP

Visit Macy's on State Street or at Water Tower Place to take advantage of special discounts, exclusive Year of the Sheep tote bags, and other limited edition merch themed for CNY. If you visit the State Street store there will also be live in-store entertainment.
Where: Macy's on State Street
When: Through March 6th
CHINESE NEW YEAR AT 360 CHICAGO
The John Hancock Center will be changing their lights to red in honor of Chinese New Year. If you haven't experienced TILT yet, you can enjoy $5 off admission, while enjoying other CNY festivities at the top including finding out your Year of the Sheep fortune.
Where: 360 CHICAGO at John Hancock Center
When: Through March 5th
CNY AT THE GARDEN

Celebrate the Year of the Sheep at the Chicago Botanic Garden. The Shannxi Folk Arts Group from Xi'an, China will be performing traditional Chinese shadow puppetry based on Chinese folklore. Afterwards, kids can learn how to make their own traditional paper cuttings and the art of Chinese painting.
Where: Chicago Botanic Garden
When: Sat, February 21st from 11am-3pm
LUNAR NEW YEAR AT FASHION OUTLETS OF CHICAGO
The Fashion Outlets of Chicago will be handing out red envelopes filled with special offers and complimentary services. While you're shopping you will also be able to enjoy special performances in the Center Court. On Friday, Feb 20th at 1pm there'll be a traditional lion dance performance and on Sunday, February 22nd at 1pm you can experience Chinese dance, music and martial arts.
Where: Fashion Outlets of Chicago
When: Through March 1st
CHINESE NEW YEAR DUMPLING MAKING
Learn the centuries-old tradition of creating Chinese dumplings from scratch at this 11th annual event. After the workshop, enjoy a nice Chinese dinner with all participants.
Where: Chicago Chinese Cultural Institute
When: Sat, February 21st at 3pm
NORTH SIDE CHINATOWN LUNAR NEW YEAR PARADE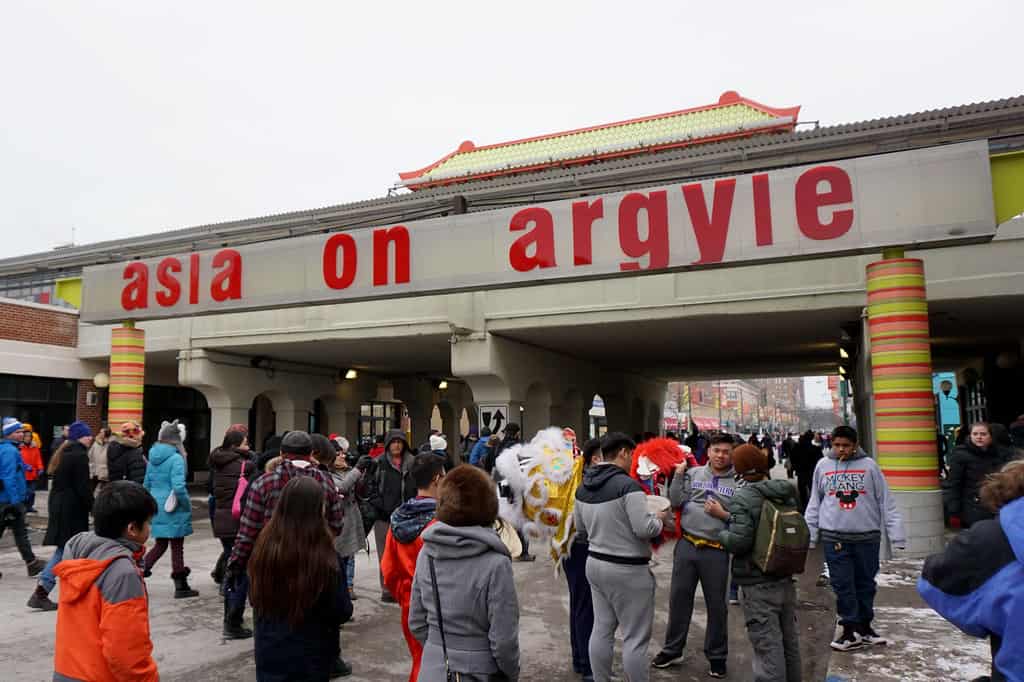 Head to Arygle Street for the annual Lunar New Year parade! The parade will kickoff with firecrackers followed by plenty of colorful bands, dragons and lions.
Where: Along Argyle Street, Uptown
When: Sat, February 21st at 1pm
CHINESE NEW YEAR PARADE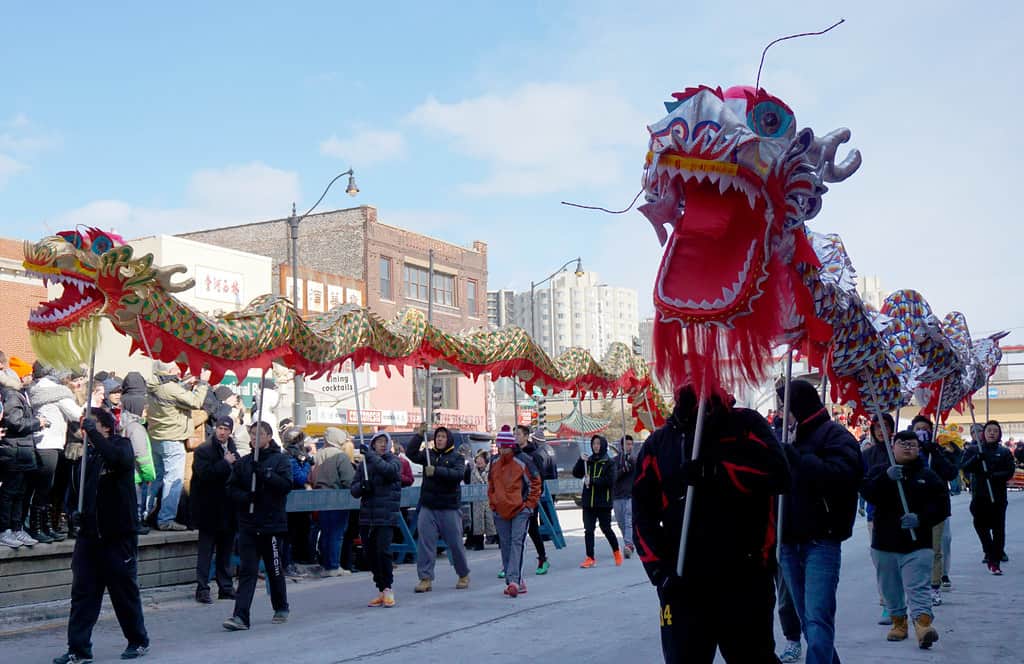 This is the city's largest Chinese New Year event with over 30,000 attendees annually. Celebrating the Year of the Sheep this parade will be marching through the heart of Chinatown on Wentworth Avenue and will feature a 100-ft dragon. If you're not big on crowds I recommend staying home and watching the live-stream of this event instead!
Where: Along Wentworth Avenue, Chinatown
When: Sun, February 22nd at 1pm
ART INSTITUTE MANDARIN AUDIO GUIDES
The Art Institute of Chicago will be offering Mandarin audio guides free of charge throughout Chinese New Year. Enjoy narration of the museum's most popular exhibits while brushing up on your Chinese. They'll also be offering pamphlet guides with both Traditional and Simplified characters.
Be sure to also check out the Thorne Miniature Rooms, which is decorated with shadow puppets for Chinese New Year!
Where: The Art Institute of Chicago
When: Through March 1st
LUNAR NEW YEAR DINNER
The Chicago Chinatown Chamber of Commerce will be holding their annual Lunar New Year Dinner. Usher in the Year of the Ram with a lion dance while watching performances and winning prizes. They'll be serving specially prepared dishes including New Year dumplings, Peking Duck, steamed grouper and more. Don't forget to dress in Chinese apparel or the color red!
Where: MingHin Cuisine
When: Thurs, February 26th at 6pm
ODYSSEY CHINESE NEW YEAR CRUISE
The Odyssey will be offering a special cruise for Chinese New Year. Enjoy festive decorations, fun entertainment and delicious Chinese dishes all while in view of the city's stunning skyline.
Where: Odyssey Chicago at Navy Pier
When: Sat, February 28th from 6-10pm
CHINESE NEW YEAR LANTERN FESTIVAL
As Chinese New Year winds down, celebrate the Lantern Festival at Navy Pier. They'll have a marketplace filled with Chinese artisans and cultural vendors, fun family crafts– including lantern making, as well as multi-art performances on stage. It'll be a fun-filled afternoon of Chinese culture!
Where: Crystal Gardens at Navy Pier
When: Sun, March 1st from noon-3pm
*Be sure to keep checking back for more Chinese New Year celebrations! If it's happening in Chicago, it'll be listed here!
So I'll be running around Chicago over the next few weeks trying to pack in as much as I can . As I do, expect photos from the various events to be uploaded here!
HOW WILL YOU BE RINGING IN THE YEAR OF THE SHEEP THIS YEAR?