Renting cars can be costly if you don't know all the necessary tips and tricks. If you are looking for ways to save big on rental cars, this article is meant for you.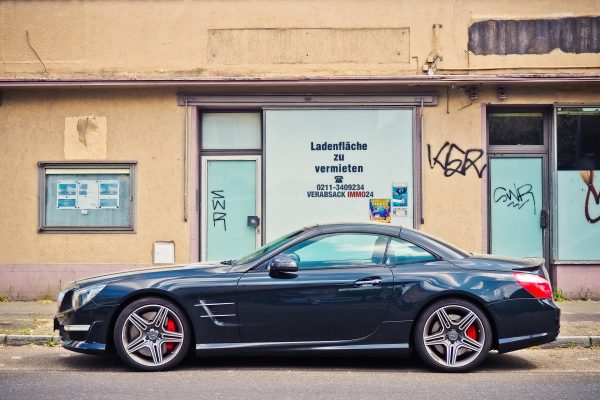 To go out on a trip, people these days often like to rent a car instead of booking plane tickets and enjoy themselves as the pandemic is going on. Having a road trip is safer and can be more amusing. It can be more enjoyable if you can spend less from the very beginning. Many people do not know that they can save big on rental cars when they follow some tips and tricks.
For those who do not want to witness any type of compromise in their luxury during their travels, we, at Noble Transfers, provide the best in class VIP airport transfer to Basel, limousine service Basel airport. Our business transfers services in Basel are meant to make our guests' travel easier and most comfortable.
If you are planning for a road trip, make sure to read this guide thoroughly to understand the facts that might help you to save big while renting a car.
Participating in the Loyalty Rewards Program
The loyalty rewards program is meant for you if you are someone who rents a car regularly. It can help save a good amount for you. These programs could guide the users with some beneficial perks during the car rental. The more you rent, the more important it is to participate in these programs. They are 99% free. Besides, it doesn't take more than five minutes.
The car rental company will give you priority even if you participate in one program. You will be one of their significant clients. Your participation helps the company to know your preference about the vehicles. So, they will inform you whenever your favorite car is available. Your requirements will become their main purpose.
Getting Coupons & Making Deals
Some companies offer amazing deals and coupons on car rental. Find out about these companies. Big or specific companies might not offer coupons. But, most of them offer this kind of feature as it helps to get new customers as well as engaging the old ones. It is a well-known marketing policy. Click car rental promo codes to save now.
Coupons and deals can help you to save a big amount from your total budget. Most of the time, when purchasing any service, you may get more than 50% off. Look for the companies that provide these offers. Though you might find it troublesome sometimes, it is worth your effort as it helps to save big on car rentals.
Keeping a Rental Friendly Card
Try using a rental-friendly card. It can be helpful to get some specific products or services. It will be favorable for you when you pay the first rate off your rental using rental-friendly cards. This card can help save you a lot. So, keep one to get the best benefits. 
Looking at Different Prices Online
You can save your money by looking into the price offered by various car rental companies. Visit the websites of some local rental companies to look at their price plan and compare them. Some companies offer high prices compared to others. Select the one that suits your budget. Do a little work and search thoroughly to choose the best pricing to save big.
Reading the Fine Print for Tax and Fee Information
Online price tags often seduce many. There can be hidden taxes and fees. Don't get fooled by the rental site advertisements. Check out the tax and fee information so that you don't get shocked afterward. Read to the bottom of the contract to get all the information. 
Avoid Renting a Car at the Airport
Car rental at the airport can be very costly. Many rental companies deliver airport services and earn big from the tourists, as they don't know the actual fare. So, try never to rent a car at the airport. You can just take public transit or a taxi into the town and rent one from there. 
Reserving the Car for a Little Longer
While renting, you can lower your base rate by adding some extra hours. Even an extra day can do so. Some rental companies provide you a prorated refund for the early return. It is a good idea too when you are not sure about traffic or if you would like to spend some more time enjoying the road trip.
Avoid Buying Insurance
Most rental companies try to persuade you to buy additional insurance, like personal effects coverage or loss damage waivers. If you get persuaded, you will need to pay the extra money, like $20 to $40 for each day. If you inflict any harm or damage to the car, the insurance covers it. But, when you have an AAA membership, you can avoid buying any extra insurance. It will help you to save the additional cost, and you can save more.
Paying for the Gas
Prepaid gas plans are mostly expensive. So, don't prepay for gas. However, if you are not renting from a small town, try to avoid filling up at the closest filling station to the rerun spot. Gas stations that are close to airports or located in the cities can be more expensive for their increased demand. Find the cheapest gas in the locality using digital technologies. Use a credit card that gives rewards for gas purchases to save money.
Asking for Discounts
Many companies offer discounts to military personnel, senior citizens, new customers, or special category people. Sometimes they also like to provide discounts on various occasions to attract customers, promote their brand, or make more sales. But, some companies might not reveal these discount offers until you ask them. So, while renting your vehicle, ask for discounts. It can save you a big amount on rental. 
Follow the tips and tricks listed above to save big on rental cars. They are really effective ways to help you save a good amount of money. Play smart and save where you can. It will make your trip more enjoyable, and you can spend more on the little things you love while on the trip.
Best of luck!