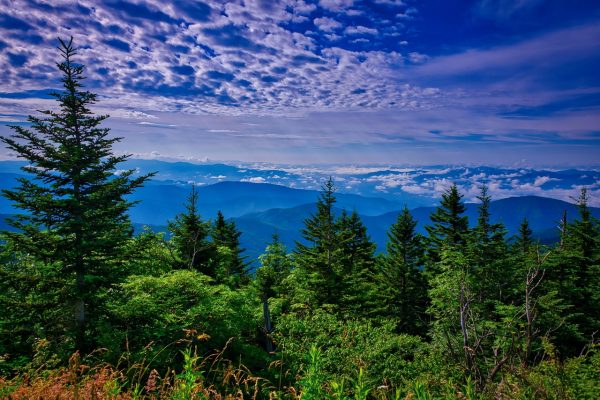 The Smoky Mountains are an incredible and historically significant attraction that attracts millions of tourists to Tennessee annually. However, there's more to these than just nature and the bustling tourist attractions of Gatlinburg and Pigeon Forge. To fully appreciate one of the oldest mountains on the planet, you should explore the surrounding areas.
We've compiled 15 tips to help make your first trip to the Smoky Mountains memorable. Read on to learn more about what you can do to make the most of your experience.
1. Choose Your Transportation Wisely
Hiring a cab or renting a car will allow you to get around the area easily. However, if you want to save money, you should consider driving to Gatlinburg. This is especially true for those visiting from other cities. You can usually find driving directions and airfares online. Once you arrive in Pigeon Forge or Gatlinburg, you can decide how much you'd like to explore on foot. It's also worth noting that many of the attractions in this region offer free admission. 
2. Plan Ahead
When planning a trip to the Smokies, you'll want to plan well ahead of time. Many people flock to this region during the summer because hotels can fill up quickly. To avoid inconvenience, you should book your accommodations as soon as possible. For a relaxing stay, you should consider Smoky Mountain cabin rentals instead of hotels. These properties are cheaper than hotels and give you tons more space. Moreover, they provide a quiet, relaxing environment after a long day of sightseeing and exploration.
3. Be Aware of Local Laws
It's important to keep up with local laws. When you're driving, be sure to follow all traffic rules. Most people know that drunk driving is illegal in Tennessee. However, many don't realize that having an open container in the passenger seat of your vehicle is also prohibited. Moreover, you can't smoke while walking along any road under construction or in a residential area. 
4. Safety First
The Smokies are full of exciting things to do. Unfortunately, tourists often tend to forget basic safety precautions. You should avoid hiking alone. Instead, travel in groups or bring a friend along. If you're staying at a hotel, ensure you lock your room whenever you leave it. Some hotels even recommend getting a door alarm. If you choose to stay in a cabin, lock the doors and windows. Lastly, always watch where you step. There's nothing worse than falling into a dark ravine or wading through a stream.
5. Pick a Few Attractions to Visit If You're Short On Time
There are lots of great attractions near the Smokies. However, if you have limited time, you should focus on visiting a few. You'll find great deals at Ripley's Believe It or Not and Dollywood. If you're traveling with children, you can't miss Anakeesta and Beyond the Lens.
6. Explore Events and Festivals in The Area
The Smokies are a popular destination throughout the year. To enjoy the best experience possible, you should plan ahead. Check if there's a festival to be held when you're in town. Also, consider planning a trip around a specific event. For example, if you're interested in cars, you might want to check out the Pigeon Forge Fall Rod Run. Or, maybe you'd prefer to spend your vacation fishing for the Spring Trout Tournament. 
7. Visit a Nearby Farmer's Market
As mentioned above, the area is famous for its fresh produce. Make sure to stop by a farmer's market whenever you're in the area. You'll find plenty of fresh fruit, vegetables, and homemade goods. The farmer's markets in Pigeon Forge and Gatlinburg are the two largest in the region. The Gatlinburg Farmers' Market is held downtown every Wednesday. Meanwhile, the Pigeon Forge Farmer's Market is open on Saturday mornings.
8. Plan Ahead for Special Events
Every year, the Smokies host special events. Many of these take place in Gatlinburg and Pigeon Forge. You'll find lots of fun activities, from the Dollywood BBQ and Bluegrass Festival to the Improve Comedy Fest in March. Most celebrations include live music, dancing, arts and crafts, and food. Other festivals include the Military and Relic Show, Oktoberfest at Ober Gatlinburg, and the Spring Fling.
9. Learn About Local Culture
To fully immerse yourself in the local culture, you must know about the Smokies' past. You'll find lots of interesting facts on the official website. For instance, did you know that the Smokies were once home to over 400 Indian tribes? You can learn more about the area at the Gatlinburg Heritage Museum or explore the Great Smoky Mountains National Park trails.
10. Take Pictures at Sunrise and Sunset
Before heading out for your day, set your alarm to wake up early. The Smokies are beautiful any time of day. However, they're incredibly stunning when the sun is rising or setting. At sunrise, you'll find the mountains bathed in bright colors. At sunset, the sky turns dark, leaving only the city's lights visible. For those who love photography, the Smokies offer some of the most breathtaking views in the world.
11. Go Stargazing
If you're feeling adventurous, you can even catch a glimpse of the Milky Way from the Smokies. You only need a telescope, a clear night, and a good sitting spot. You can still see the stars even if you don't have a telescope. Just drive toward the mountains until you reach a clearing. Then, look up! Breathtaking views are guaranteed. This view is particularly spectacular in autumn when the trees change color.
Conclusion
As you can see, there are many things to do in the Smokies. Whether traveling with kids, friends, or your significant other, you'll find plenty of fun things to do. But, of course, it's important to book your stay as far in advance as possible. Otherwise, you'll end up paying higher prices.
Do you have any more tips for people planning their first visit to the Smoky Mountains? 
Share them in the comments below!