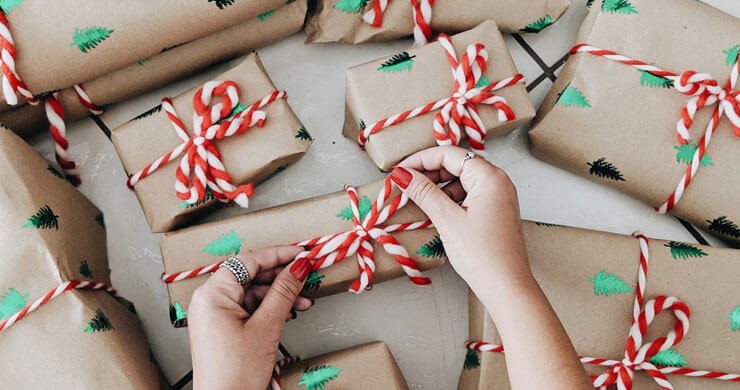 Since we've entered the season of snow and festivities, our excitement as a collective is palpable. While Christmas is still a month away, Thanksgiving is just around the corner. Since it takes time to prepare for any festival season, it's best that we start early, especially when it comes to gifting. There are ongoing sales and offers with every brand that can help you buy luxury products as gifts at discounted rates. But, what purchases can you bet on as fool-proof gifting ideas that all of your dear recipients would love? Here's how you develop good taste in gifting! This blog will showcase four gifts that you could never go wrong with! Ready to find out which ones you can buy? Let's get started!
Classic cologne:

Fragrances are a very personal choice, and so it is said to display sentiment when gifted to someone. If you know the recipient well and what their olfactory preferences are, it's a great idea to buy a bottle of luxury cologne that they can remember you by. Also, if you love a particular signature luxe perfume about someone, it's a good idea to buy them a bottle of it as a gift. Not only does this show great observation but also

careful consideration in gifting

. There are several classics in the market that make safe gifting options that you can resort to if this is a secret Santa gift!

Diamond jewelry:

When we speak about gifting, nobody can resist some beautiful bling! For both men and women, the market today comprises several

jewelry collections

that can add to their beauty. Whether it is a beautiful necklace you wish to buy for the love of your life or a bracelet for your parents, there are several types of gemstones and graded diamond jewelry you can look up. There's a reason why companies like Tiffany and Co. are still so famous; diamonds are everybody's best friend!

A luxe bag:

Apart from perfume and jewelry, there is another gifting idea that can help the recipient refine their personal style statement. Adding a bold or chic quotient to an entire outfit sometimes only needs the right bag.

Designer leather bags

make an excellent gifting choice for those who are purposeful, ambitious, and unafraid of meeting challenges head-on. If you have someone in your life that loves to create a statement, gifting them a leather bag will be an absolute head-turner.

Assorted skincare basket:

Do you wish to show someone how much you adore them? This winter is the perfect time to gift them an assorted skincare set. There are several well-known luxury beauty companies that sell gifting kits for him and her, which makes an excellent idea for couples. Or better yet, if you wish to gift your sibling a taste of the fine life, build them a customized skin care basket.
Wrapping Up:
Gifting is an art because it shows the amount of thought you have put into it. Luckily, you can also learn how to be a generous gifter. With the help of this blog, we hope you find some insight into your next gift-purchasing trip to the mall!