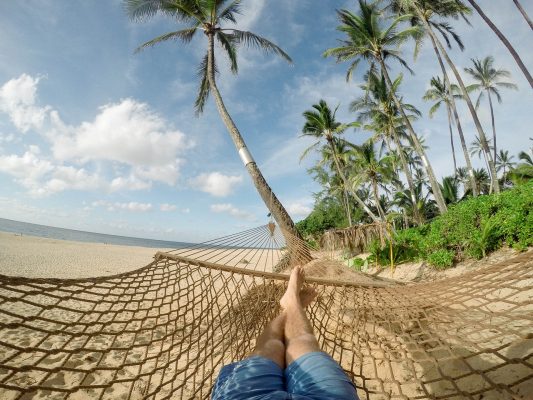 Gatlinburg, located near the Great Smoky Mountains, provides visitors with a distinctive vacation experience rich in scenic beauty, outdoor experiences, and a peaceful downtown district. It's the ideal place if you want to go on a stress-busting vacation. Here are some helpful tips to make the most of your trip:
Embrace the majestic Great Smoky Mountains
The Great Smoky Mountains National Park is one of America's most visited national parks and is a breathtaking wonder. It is just a short drive from Gatlinburg. Spamming over 520,000 acres, the park is a paradise for those who appreciate the outdoors, animals, and plants.
Make exploring the magnificent wilderness of the Great Smoky Mountains National Park a top priority as you prepare for your stress-free holiday in Gatlinburg. You can explore several hiking trails depending on your fitness level and interests. These trails cover over 800 miles and have much to offer your senses.
The tallest mountain in the Smoky Mountains and the highest point along the whole Appalachian Trail, Clingmans Dome, is one of the park's best-known sights. Clingmans Dome, a must-visit for spectacular panoramic views, includes a 0.5-mile uphill walk to an observation tower that gives sweeping panoramas of the surrounding mountains and valleys.
Rent a condo
There are many lodging options, renting a condo is the right way to go. Gatlinburg condos have a lot to offer to visitors in terms of size and amenities, including a rustic aesthetic and breathtaking views of the surrounding natural beauty. You can easily rent a condo just minutes away from all major attractions and with amenities to make your stay more comfortable, including heated outdoor tubs, guest laundry, and private balconies.
Be sure to book your condo in advance since they tend to get occupied quickly during peak seasons. Also, search for deals to keep your trip within your budget.
Explore the vibrant downtown area
The downtown area is the heart of Gatlinburg, a bustling and picturesque area with a fantastic selection of places to eat, shop, and enjoy your vacation. Spend some time in the vibrant environment of Gatlinburg's downtown when you want to take a break from the Great Smoky Mountains' scenic beauty.
A must-do activity in Gatlinburg is to stroll down the busy Parkway, the major thoroughfare. With its distinctive architecture, colorful stores, and welcoming atmosphere, the town's charm will enchant you as you stroll through it.
Discover the local businesses in the downtown area that sell handcrafted goods, handmade jewelry, artwork, and souvenirs. Gatlinburg is recognized for having skilled local artisans, and these stores provide the ideal chance to find one-of-a-kind souvenirs and presents to take back home.
Enjoy outdoor adventures and thrilling activities
Gatlinburg is a playground for outdoor lovers and those looking for adventure, thanks to its breathtaking natural surroundings. There are many thrilling things to partake in during your stress-free holiday, whether you're an adrenaline addict or just love being surrounded by nature.
An exciting experience that shouldn't be missed is zip-lining through the Great Smoky Mountains' dense treetops. In and around Gatlinburg, several zip-line courses provide an amazing experience as you soar over the treetops and take in spectacular views from above. 
Whitewater rafting down the Pigeon River is a great option for anyone looking for a wild, wet adventure. Professional instructors will guide you along the exhilarating rapids as you take in the beauty of the Great Smoky Mountains. There are packages to suit all skill levels, whether a novice or an expert rafter.
Another well-liked pastime in Gatlinburg is horseback riding, which provides a distinctive way to explore the area's gorgeous trails. Embark on a ride through the stunning scenery, meandering through woods and across streams as you take in the Smoky Mountains' calm splendor. All levels of riders can enjoy a safe and exciting trip on a guided horseback ride.
Immerse yourself in local culture
There are many opportunities to appreciate and enjoy the local culture, from seeing the Great Smoky Arts and Crafts Community to attending live music events and indulging in authentic southern food.
For tourists who like art and are curious about Appalachian workmanship, a trip to the Great Smoky Arts and Crafts Community is necessary. The work of more than 100 local artists is displayed throughout an eight-mile loop, which is the largest collection of independent craftspeople in America. Take your time to explore various artistic media, including ceramics, paintings, woodwork, jewelry, and textiles. Observe these artists in action as they craft one-of-a-kind items that showcase the area's rich cultural past.
Attend live music events that showcase bluegrass and country music to immerse yourself in the community's culture. You'll have many opportunities to enjoy the foot-tapping music reminiscent of Appalachian culture and southern country music. See the visitor center or local event calendars for details on upcoming performances and locations.
A visit to the area wouldn't be complete without tasting the mouthwatering flavors of the local food. There are many restaurants and cafes in Gatlinburg that specialize in southern-style food. You'll discover a variety of delicious alternatives to please your palate, from savory grills and fried chicken to handmade biscuits and cornbread. Don't forget to sample some traditional Appalachian foods like cornbread, pinto beans, and fried green tomatoes.
Conclusion
Gatlinburg provides an experience unlike any other, whether you want to explore the Great Smoky Mountains National Park, explore the downtown area, indulge in outdoor activities, or immerse yourself in the local culture. Consider the advice above to get a headstart on your stress-free vacation. Planning an extensive itinerary before you head out will ensure an enjoyable trip.