The Dragon Boat Festival, also known as the Tuen Ng Festival, is a favorite amongst Hong Kongers.
The festival takes place on the 5th day of the 5th lunar month, typically falling in June of each year. This celebration goes back as far as the 3rd century and has been deemed a public holiday in Hong Kong since the 1940s.
The festival celebrates Qu Yuan, a Chinese hero who drowned himself over 2,000 years ago in protest against corrupt rulers. The townspeople attempted to rescue him, beating drums to scare away fish and throwing dumplings in the sea to keep them from eating his body.
Today, activities of the festival are centered around eating dumplings, drinking, and of course, the famous energy-filled dragon boat races. Lucky for us, the festivities in 2012 were beginning shortly after our arrival in Hong Kong.
Dragon boats are colorful long narrow boats, manned by crews. Each crew is generally made up of a drummer, 20 rowers and a steersman.
During competitions the boats are adorned with dragon heads and tails. Reason being that the festival takes place near the summer solstice, when the sun is the strongest. The sun, like the Chinese dragon, represents masculine energy and the summer solstice is said to be the peak of this energy, thus associating the dragon with Tuen Ng.
> You May Also Like: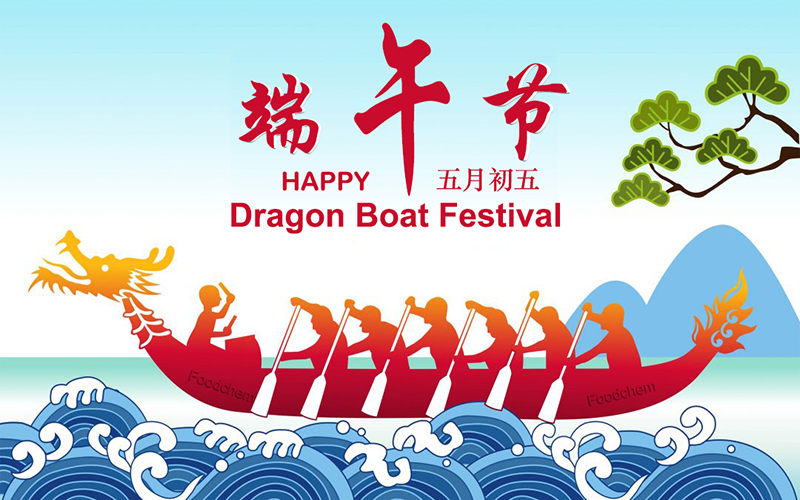 The races can be seen at various locations around Hong Kong, from small traditional-style races to big carnival-style parties. Two high profile events include Stanley International Dragon Boat Championships and Hong Kong International Dragon Boat Carnival.
If you're looking for a more authentic experience, Stanley has been holding dragon boat races since it was made a public holiday 60-some years ago.
Races start early, around 8am, but generally go until 4 or 5pm. Be sure to wear some sort of sandals– being held at Stanley Main Beach, everyone is up close and personal with the races, cheering from in the water.
This year, over 200 teams participated in the Stanley races, and over 30,000 spectators came to cheer them on.
Many of the teams were from Hong Kong. They weren't just college or club teams though. From Deloitte teams to Mattel Barbie and Hong Kong Disneyland teams– any company with offices in Hong Kong seemed to take part.
Teams were all decked out in matching shirts, costumes and more; from angry birds to Avengers, anything to help create a winning team synergy.

With dragon boat racing becoming a popular sport worldwide, international teams also participated. Some of them from places not so far from home like Canada and University of Michigan.
The races were divided into men's, women's and mixed categories. As one race was finishing, another line of dragon boats began their trip to the starting point from the sidelines. With a constant stream of races, there was always something exciting to watch. Rowers paddled whilst chanting to the beat of their drummer, spectators cheered and yelled over which boat would progress further in the championship ladder.
As winners crossed the finish line, they were greeted with cheering fans, loved ones, and photographers. Team members used their paddles to splash each other and those surrounding to cool down from the heated races and celebrate their victory.
In short, with Stanley's history of being a fishing village, it was the perfect place to enjoy dragon boat races. Although crowded, it's a fun and relaxed atmosphere that is easily accessible by public transportation.
As mentioned earlier, besides Stanley International Dragon Boat Championship the other festival hot spot is at the Hong Kong International Dragon Boat Carnival in Tsim Tsa Tsui.
The festivities here feature the dragon boat races, but also include a carnival atmosphere with food, games and a beer festival.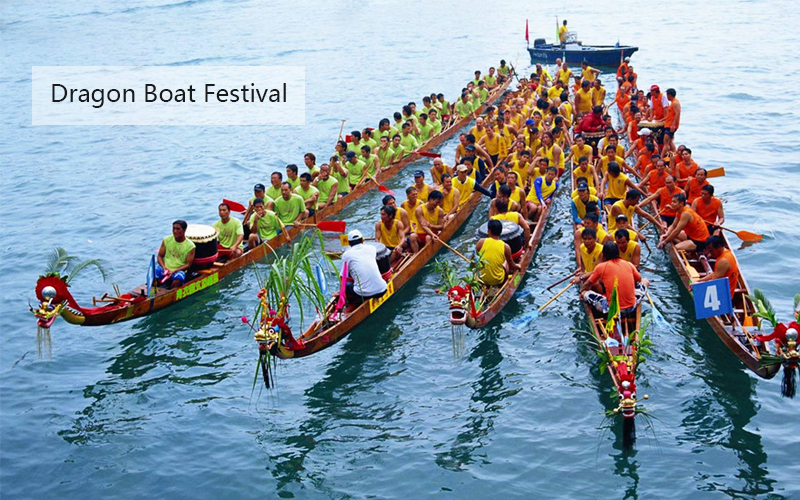 It was a lot harder to get a good spot to watch the race here being on the promenade and it was definitely a different feeling than at Stanley.  Both were good experiences, but if you want to sip a few beers while watching the dragon boat races against the world class Hong Kong skyline– this is where you want to be.
This year there were over 400,000 attendees and 4,700 athletes representing 20 countries.
Celebrities, locals and tourists alike all gathered in anticipation of the races. People were shouting from the sidelines and placing their bets. It was definitely more rowdy and party-like than at Stanley.
Guests, were greeted by a giant dragon, which was later carried around in a dragon dance of sorts. There were various street performances of drummers adding to the festival energy.
The carnival atmosphere was great for those visiting with families. When kids got tired of watching the races they could go to various stalls to grab a snack, face painting, tattoo, or see clowns dressed in balloon dragon boats.
Likewise, adults could take a break to spend some time at the San Miguel Beerfest.
The categories here were divided similarly to the races at Stanley. It was great to see so many people from all over the world participating in the event. Although majority of the wins were claimed by Hong Kong or other Asian teams, it was nice to see a couple teams from other countries win a few.
A team from Canada won the 500m standard boat mixed race! Ay!
If you're ever in Hong Kong for Tuen Ng Festival, take time to eat a few dumplings, drink a few beers and watch some dragon boat races– just make sure to wear plenty of sunscreen so you don't get as burnt as I did.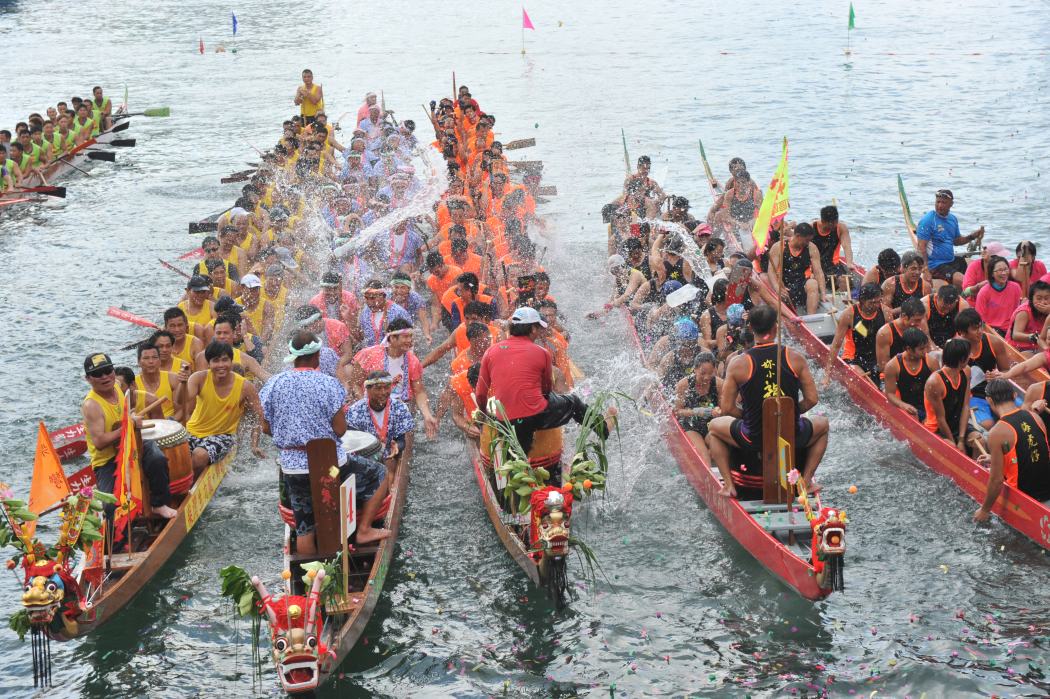 WANT TO SEE THE DRAGON BOAT RACES?
To get to Stanley–
By Bus: 66 from Exchange Square, 65 from North Point Ferry Pier, or 973 from Tsim Tsa Tsui.
By Minibus: 16M from Chai Wan, 52 from Aberdeen, or 40 from Causeway Bay
To get to Tsim Sha Tsui–
By Bus: Many buses and minibuses head to TST constantly, check their websites for route maps and schedules here
By Train: Take the MTR to Tsim Tsa Tsui station and use exit J