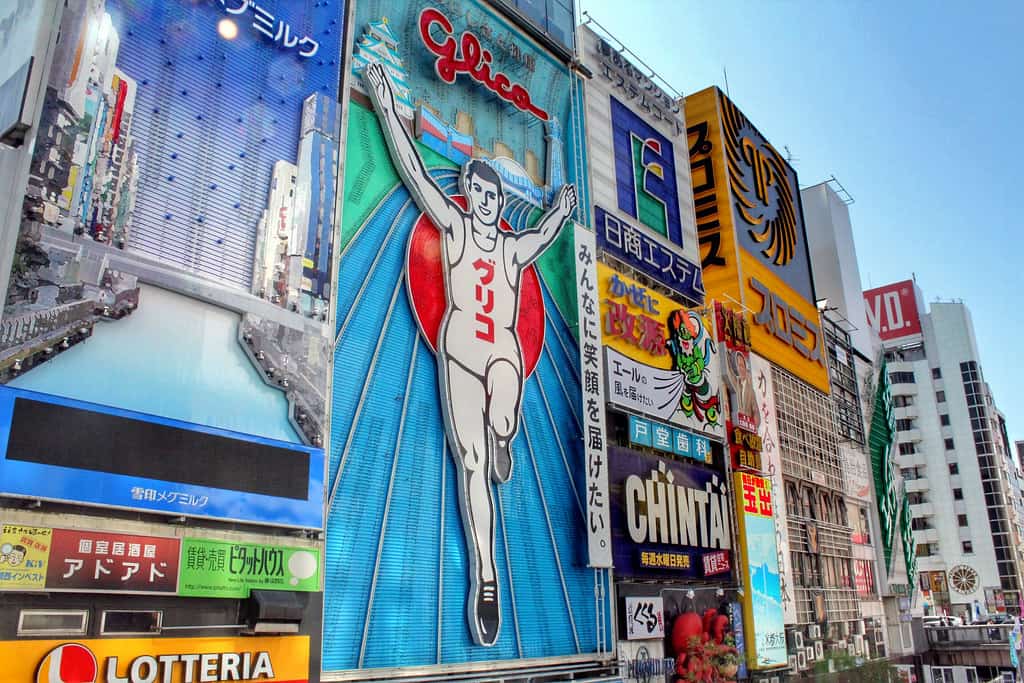 Osaka Prefecture (大阪府; Osaka-fu) is part of the Kansai Region (関西地方; Kansai-chiho) on Honshu, the main island of Japan. Despite being one of the smallest prefectures area-wise, it boasts an impressive amount of cities. Thirty-three to be exact; with the most famous being it's capital city of the same name– Osaka.
Daitō
Fujiidera
Habikino
Hannan
Higashiōsaka
Hirakata
Ibaraki
Ikeda
Izumi
Izumiōtsu
Izumisano
Kadoma
Kaizuka
Kashiwara
Katano
Kawachinagano
Kishiwada
Matsubara
Minoh
Moriguchi
Neyagawa
Osaka City
Ōsakasayama
Sakai
Sennan
Settsu
Shijōnawate
Suita
Takaishi
Takatsuki
Tondabayashi
Toyonaka
Yao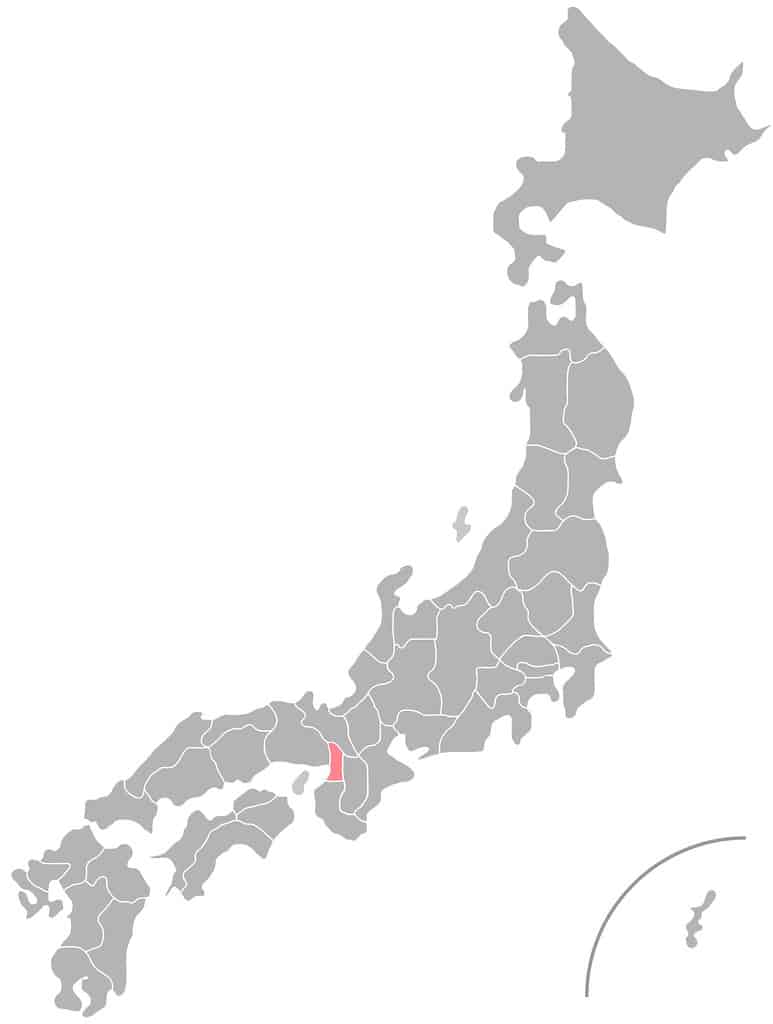 Osaka is a city near and dear to me as I lived only 20 minutes away and visited frequently on the weekends. After Tokyo, it's the second largest city in Japan with 24 wards.
Filled with diverse neighborhoods and a vibrant street culture, Osaka is a bit edgier than it's sister Tokyo. And unlike other cities in Japan, Osaka is a bit grimy, loud and some might even say rude. People here even speak a different dialect, called Osaka-ben, which is known for being harsher sounding than standard Japanese.
DID YOU KNOW?
Osaka Prefecture holds what may be the closest thing to a dangerous neighborhood, or ghetto, in Japan.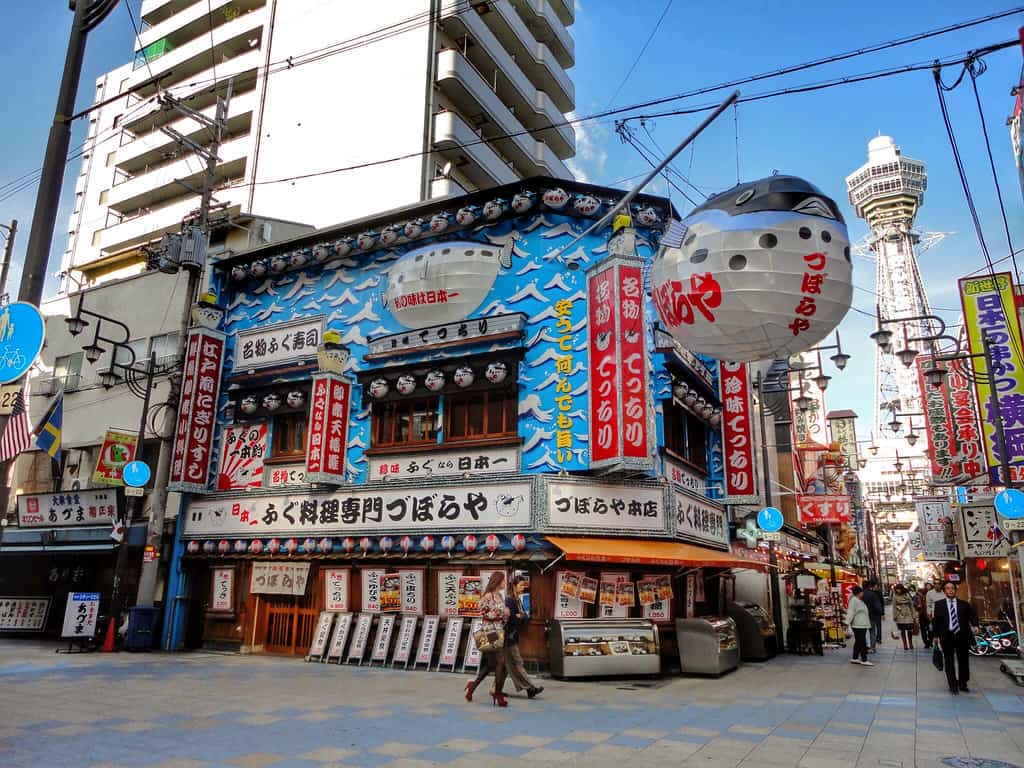 Osaka rivals Tokyo in many ways, especially in terms of fashion and pop culture.
Whereas Tokyo has otaku paradise Akihabara, Osaka has its Den Den Town. And if you think Harajuku is the end-all-be-all of Japanese street fashion, well, then you haven't been to Osaka's Amerika-mura yet.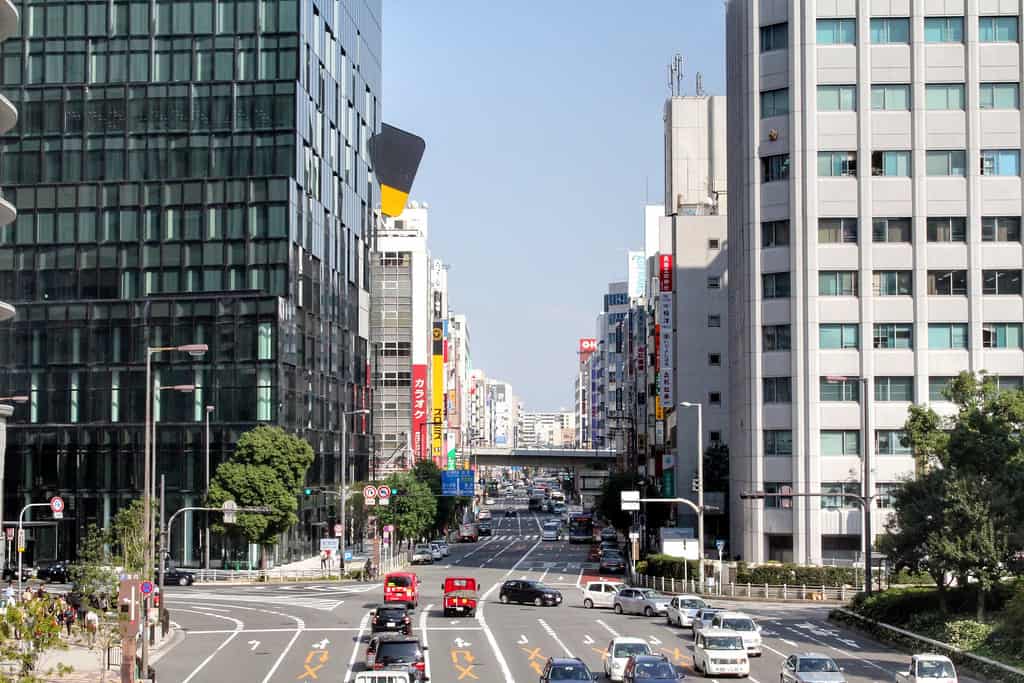 If there's one area where Osaka out rivals Tokyo, it's with food.
Nicknamed "Japan's Kitchen" (天下の台所 tenka no daidokoro), Osaka is a place where you could literally gorge yourself on food.
WHAT TO EAT
Osaka is very proud of their food culture, but their food does tend to be on the heavier, deep-fried (more delicious) side. Because of this, I suggest you act like a local and embrace the concept of hashigo.
Hashigo is almost what we would call bar-hopping, minus the staggering drunk part. I assure you there's still drinking, as alcohol culture is also huge in Japan, but it's more about going from place to place, trying little bites of things and enjoying yourself.
But if you're going to eat anything in Osaka, you at least have to try the two most popular regional specialties:
Okonomiyaki (お好み焼き), a savory pancake of sorts
Takoyaki (たこ焼き), fried octopus balls.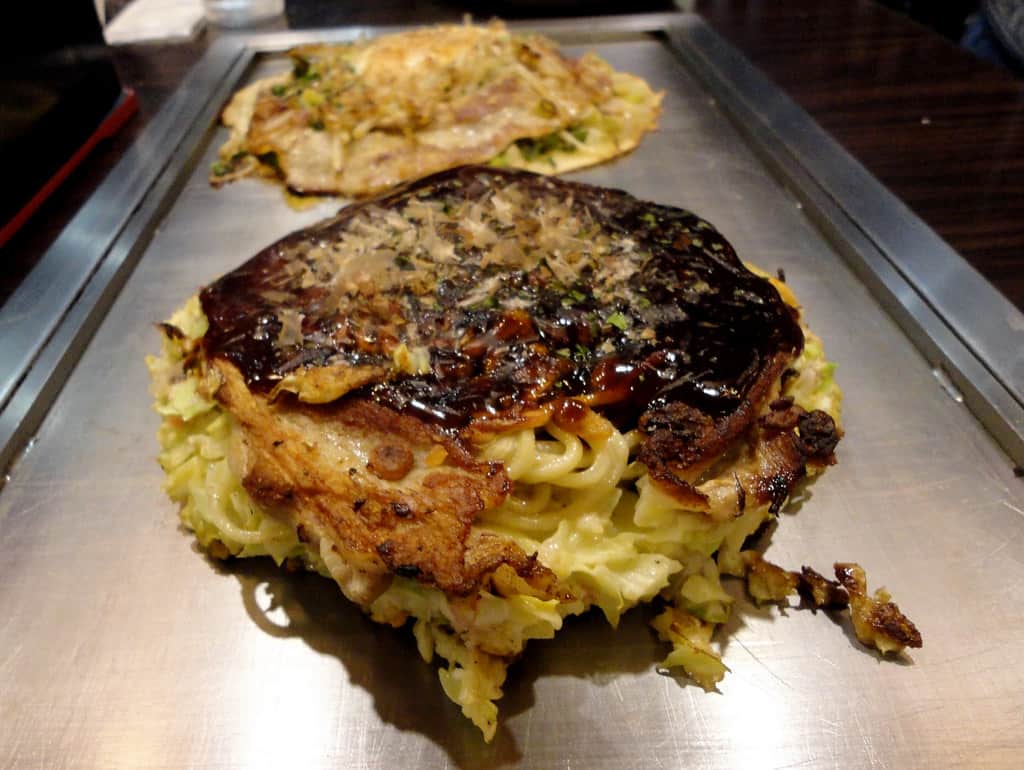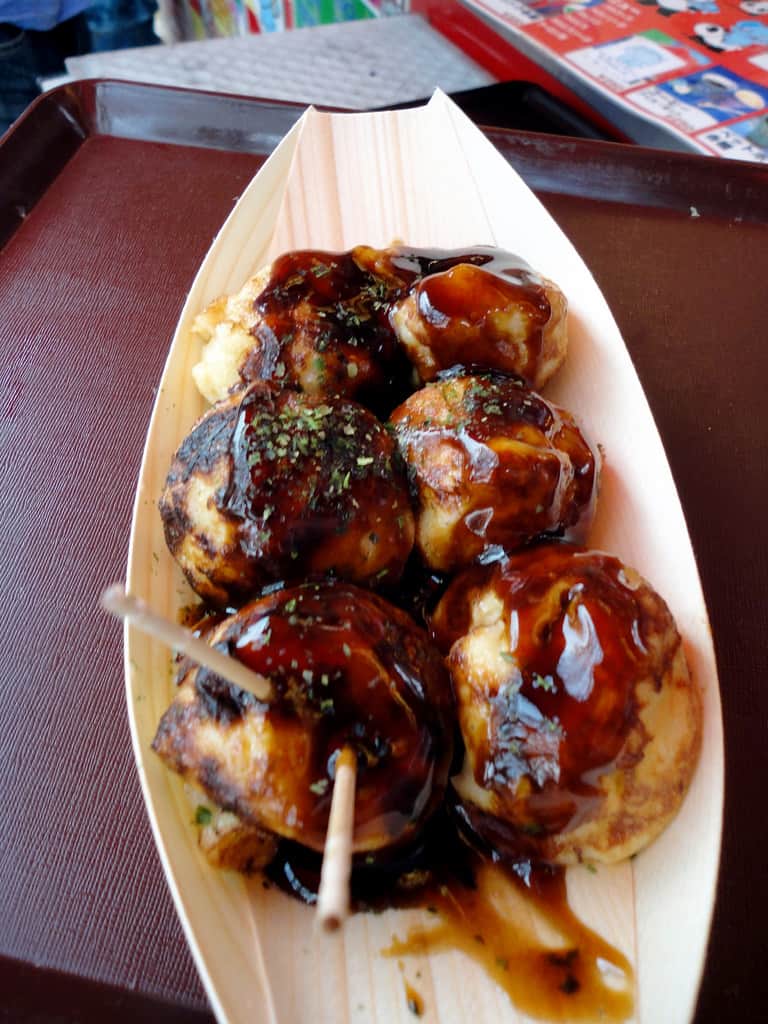 ARTICLE'S FEATURING OSAKA PREFECTURE
WHAT TO SEE & DO
Osaka hold many festivals and events throughout the year, but it's most popular is the Tenjin-matsuri. This is one of Japan's most famous festivals, held on July 24th and 25th each year.
>>>If you're planning to visit Osaka this time of year, make sure to book everything well in advance. 
For those not visiting during this busy time, fear not! Osaka Prefecture has great attractions for visitors year-round. Some of the ones you won't want to miss include: Osaka Castle, Umeda Sky Building, Osaka Aquarium Kaiyukan, Universal Studios Japan, and Dotonbori.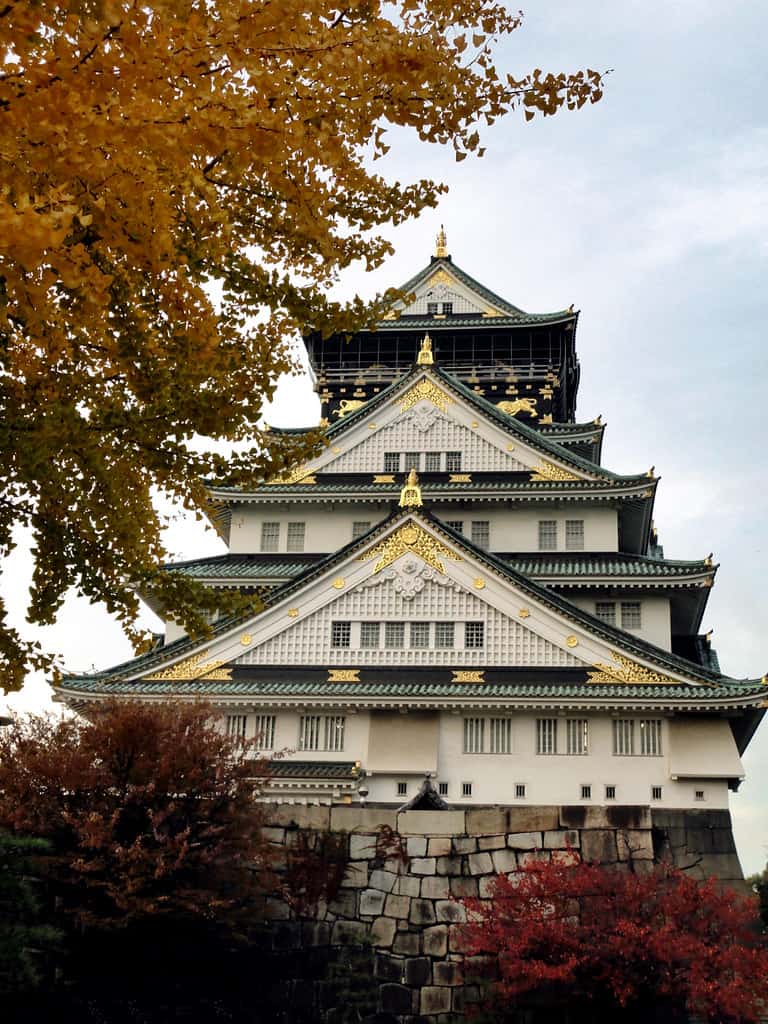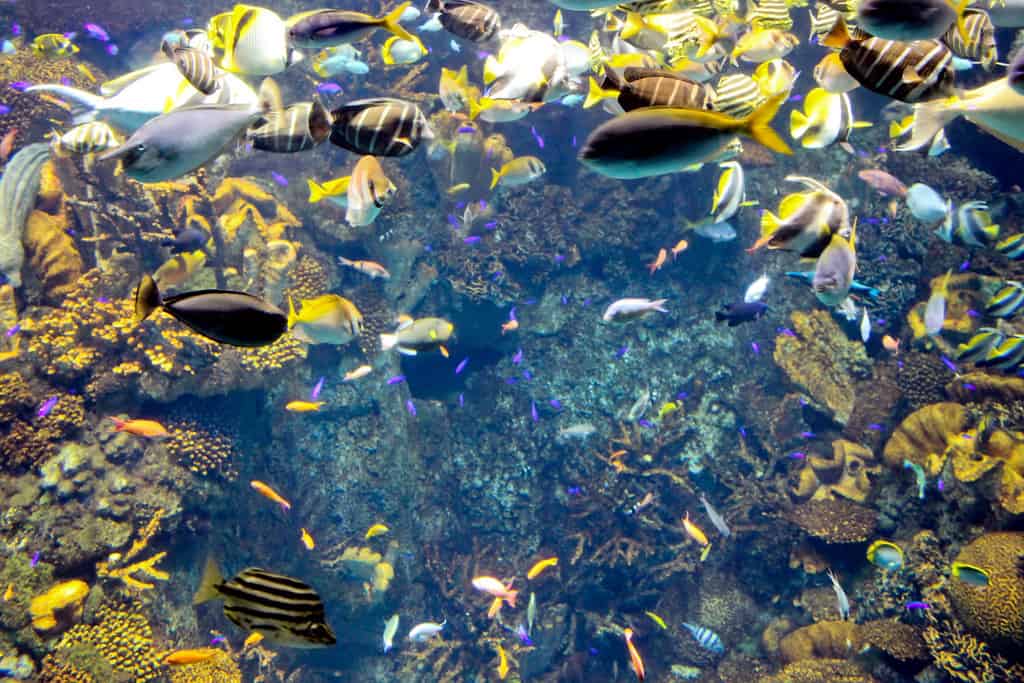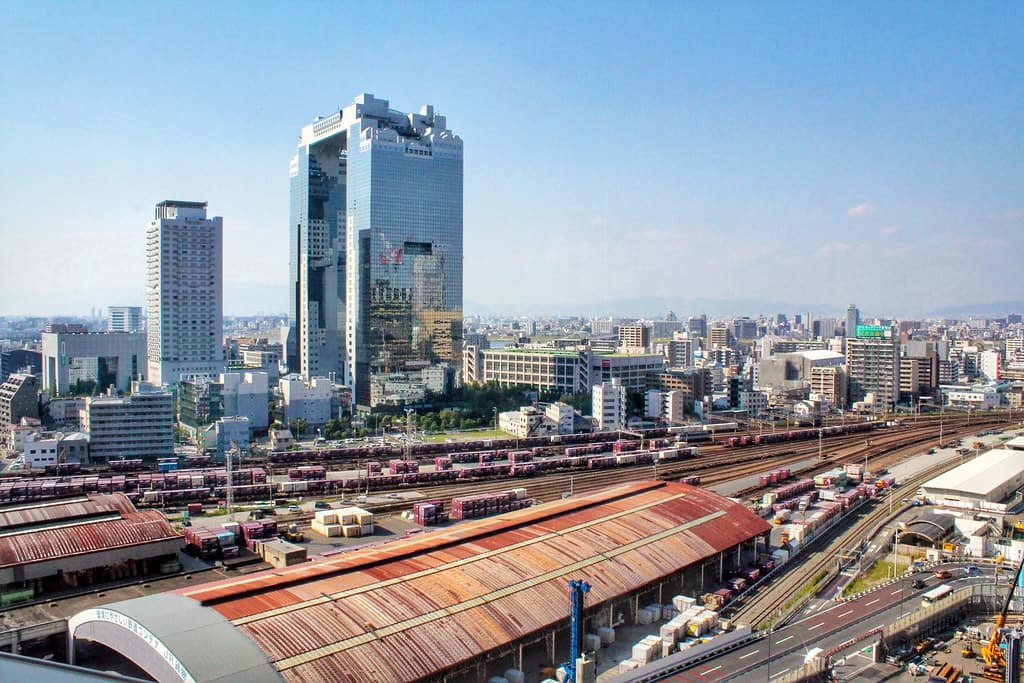 If there's one place you absolutely HAVE to visit while in Osaka Prefecture, it's Dotonbori. It's basically the beating heart of the city.
Dotonbori is where you'll find all the best food, shops and fun. Nestled along the canal of the Umezu river, this area has been popular since the 1600s.
While it was a red light district in its previous life, today Dotonbori is completely family friendly during the day. At night however, this area still knows how to entertain.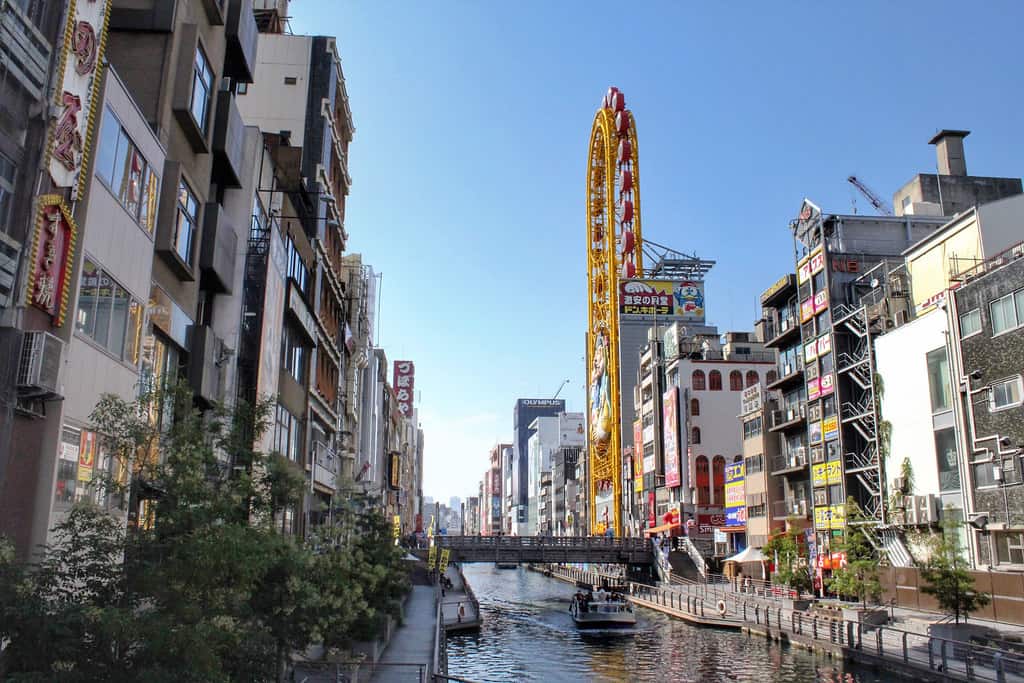 Make sure to check out all the colorful, brash advertisements everywhere. The canal is lined with neon advertisements, including the most famous Glico Olympic runner, built in 1935. Wander along the streets and you'll find plenty of fun advertisements showcasing all of the area's great food.One you'll want to watch out for in particular is the Kani Doraku crab. This 21-foot crab, which moves by the way, was built in 1960, making it way ahead of its time. It's still one of the most famous landmarks in Dotonbori today.
HOW TO GET THERE:
From Tokyo (Tokyo Station):
 Take JR Tokaido Shinkansen Line for 2 hours and 30 minutes from Tokyo Station to Shin-Osaka Station. Next hop on the subway  from Shin-Osaka Station to Namba Station.
From Osaka: 10 min. walk North from Namba Station on Subway Midosuji Line or Subway Sennichimae Line
5 min. walk North from Hanshin Osaka-Namba Station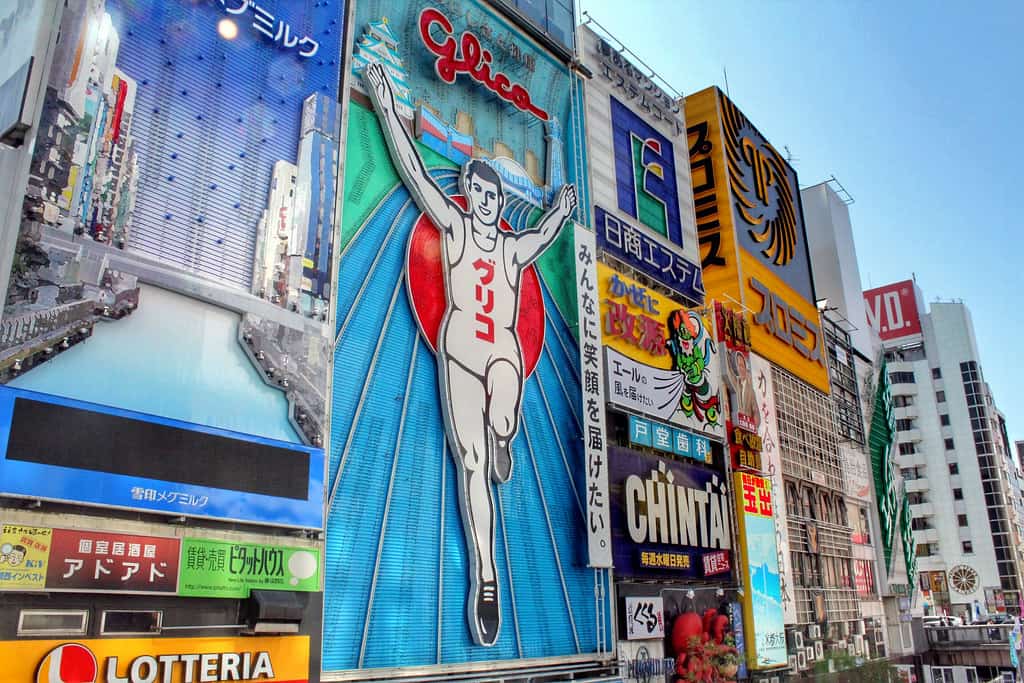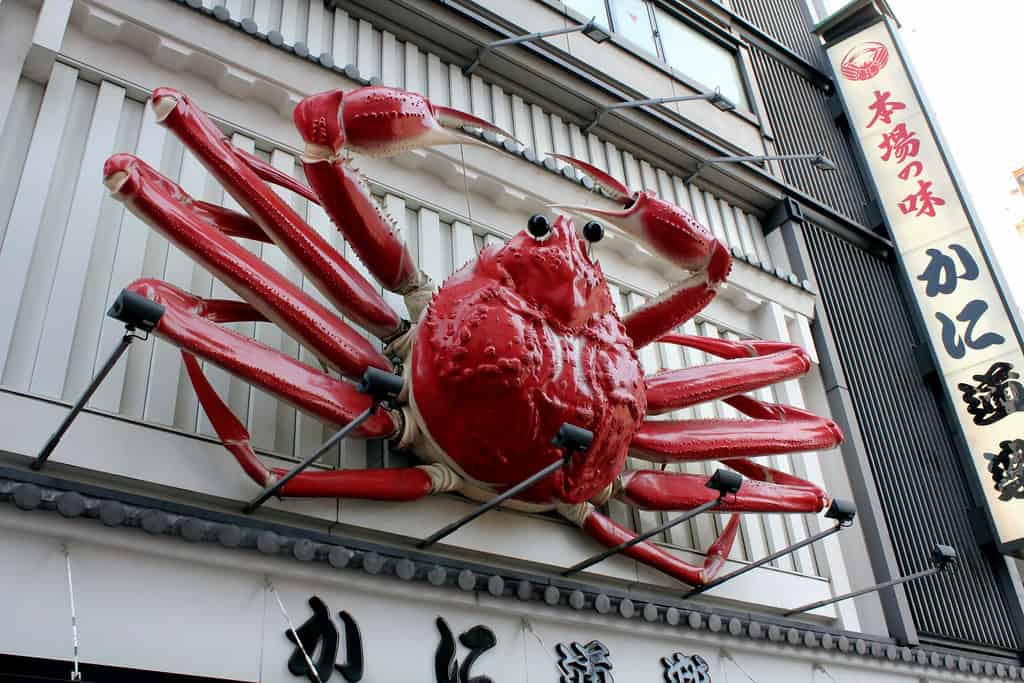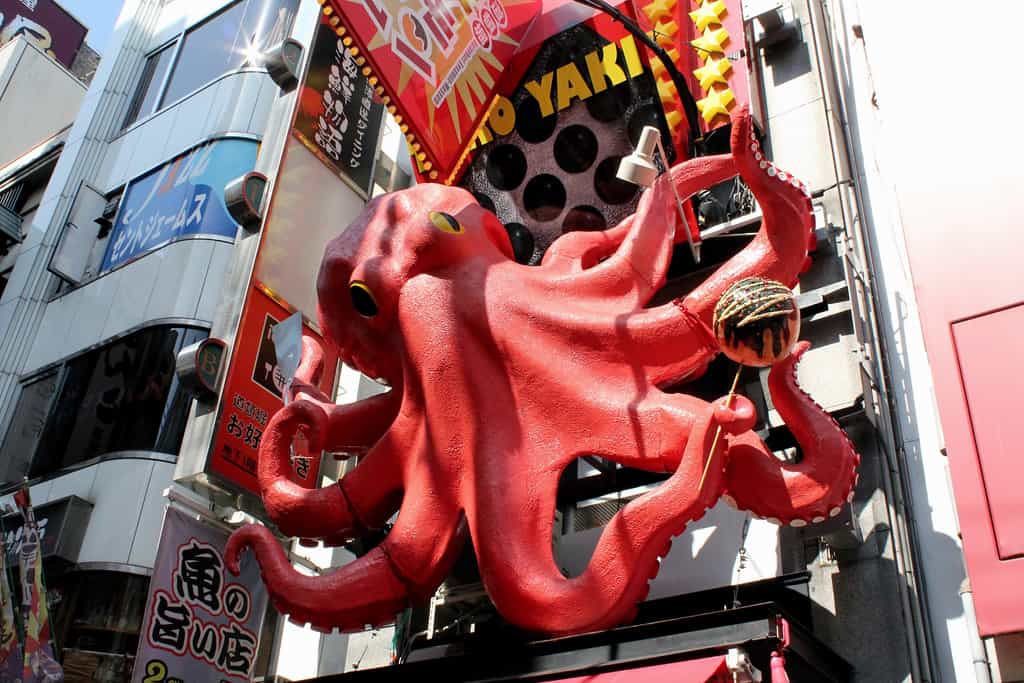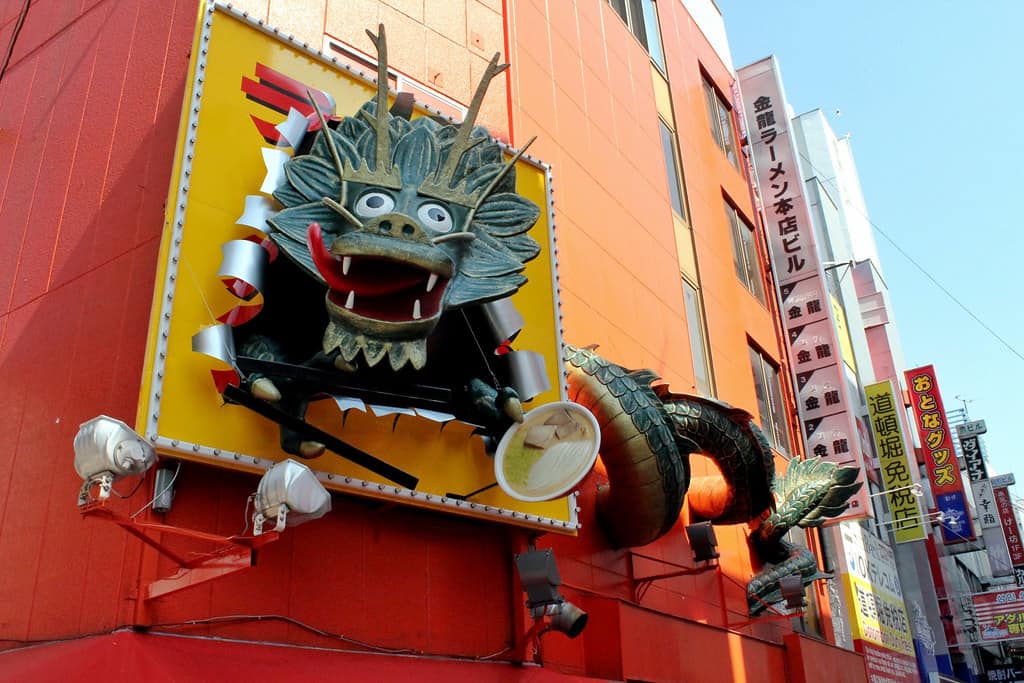 Another reason I ❤ Osaka? Two of its sister cities are Chicago and San Francisco– my two favorite US cities!
OSAKA PREFECTURE OMIYAGE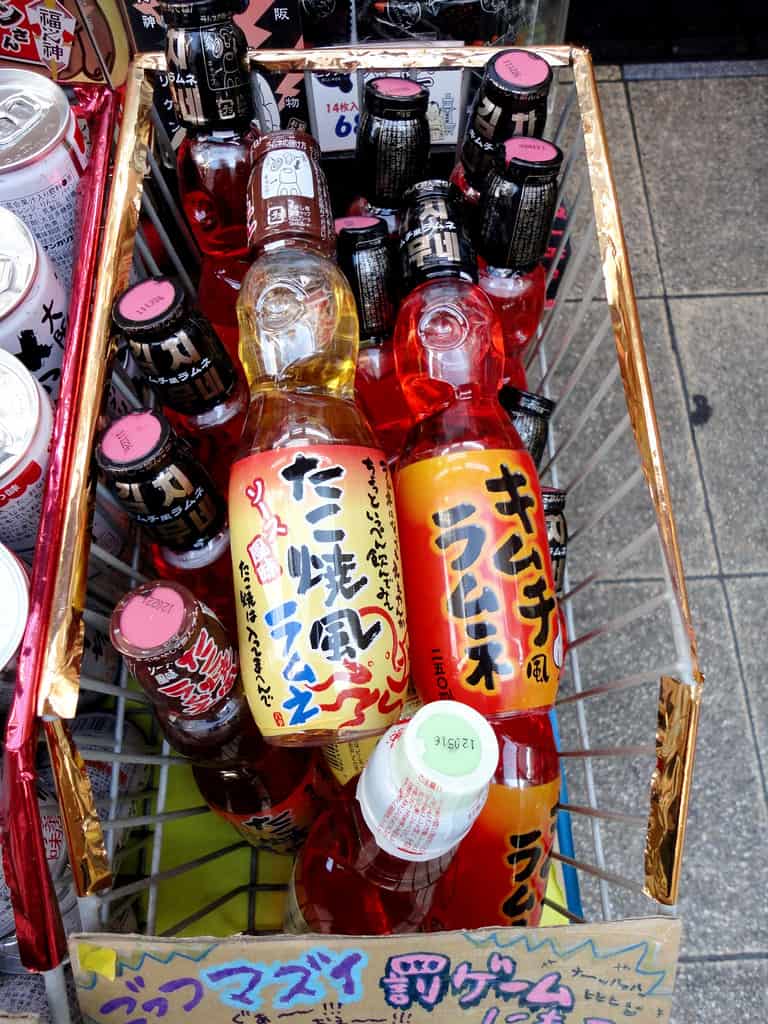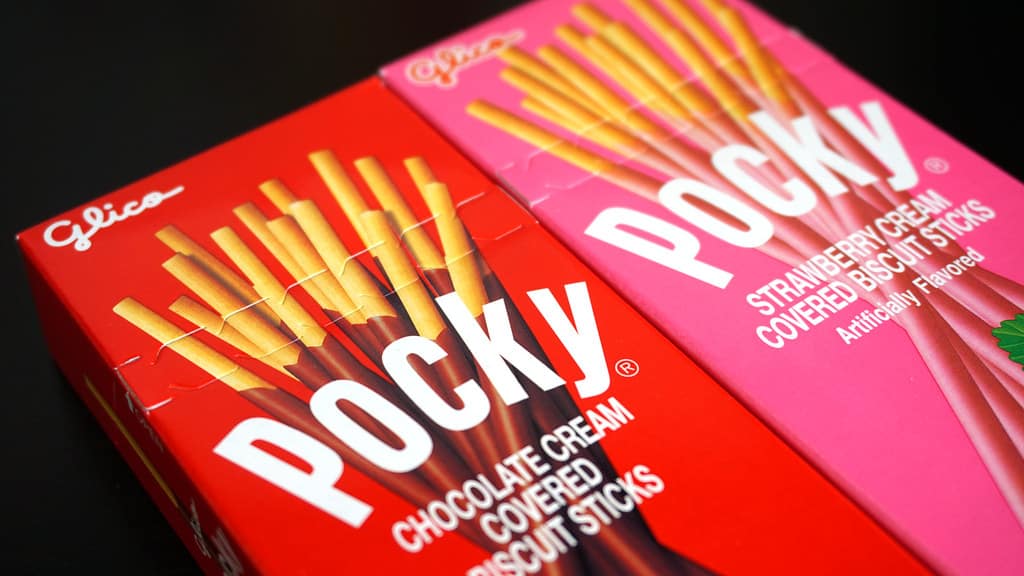 Osaka has many great souvenirs, and as a foodie destination, you really can't go wrong!
Check out Osaka Petit Banana (a rip off of Tokyo Banana) or Omoshiroi Koibito (meaning "funny lover", this is a rip off of Hokkaido's Shiroi Koibito). Don't you love Osaka's sense of humor? It's no wonder most of the country's best comedians hail from this area!
Alternatively, you can bring back any Glico product, as Glico was founded in Osaka in 1922, or anything takoyaki/okonomiyaki flavored– like the ramune sodas above.
If you're looking for non-edible items (but really, who would do that??) go for any trinket featuring the Hanshin Tigers, Osaks's famous baseball team, or Kuidaore Taro.
Kuidaore Taro (also pictured above) was once the mascot of the defunct restaurant Cui-daore, although he's now become the symbol of Dotonbori. Kuidaore (食い倒れ) means roughly to "ruin oneself by extravagance in food". It's actually part of a larger proverb: 京の着倒れ、大阪の食い倒れ; meaning "dress in kimonos till you drop in Kyoto, eat till you drop in Osaka".
See? I told you Osaka was all about food!