Every Friday I'll be sharing a photo from someplace in my travels.
This week's photo was taken of Hong Kong fireworks from the Star Ferry terminal.
Every year on July 1st, Hong Kong celebrates Establishment Day. This day celebrates the transfer of sovereignty from the United Kingdom back to China, which happened in 1997. Almost like Independence Day in the USA, it is a public holiday filled with fireworks and celebrations. However, as not everyone was happy about sovereignty returning to China, there are also many political protests that will take place on this date as well.
The first time I experienced this holiday marked the 15th anniversary of the handover, and the celebrations seemed in full swing. I didn't witness any of the street protests, but I did force my way through the crowds in order to watch the fireworks come nighttime.
As always, fireworks in Hong Kong are a sight to see. Brilliant colors of mainly red and gold of what seem to be abnormally giant fireworks, paired up against the stunning skyline in Victoria Harbour, I would say this was the best display of fireworks I've ever seen.
Happy Birthday Hong Kong!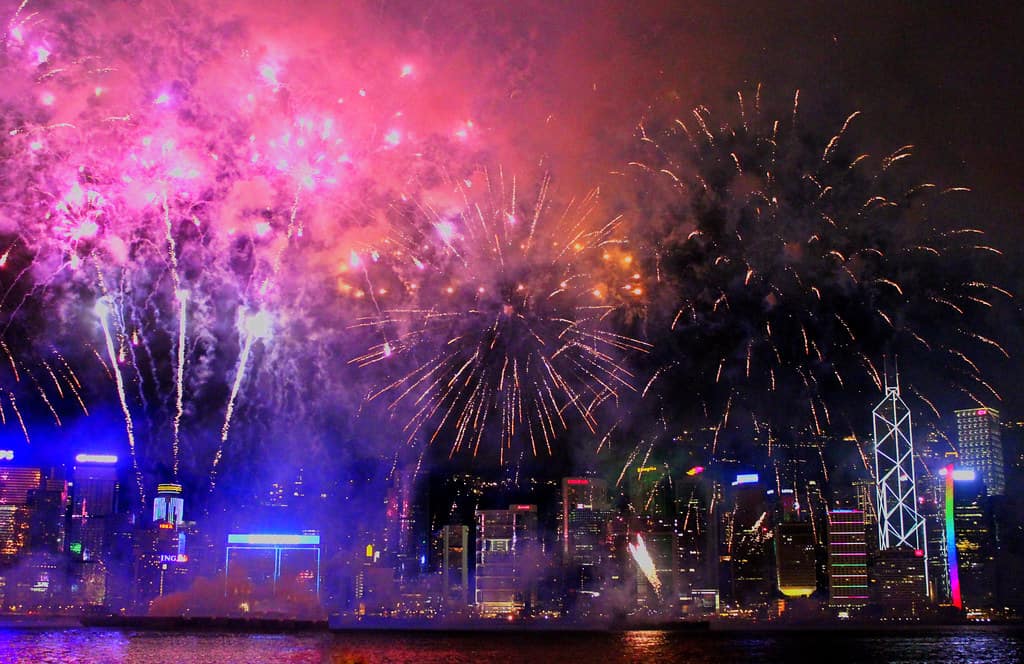 If you enjoyed this photo, please share it!