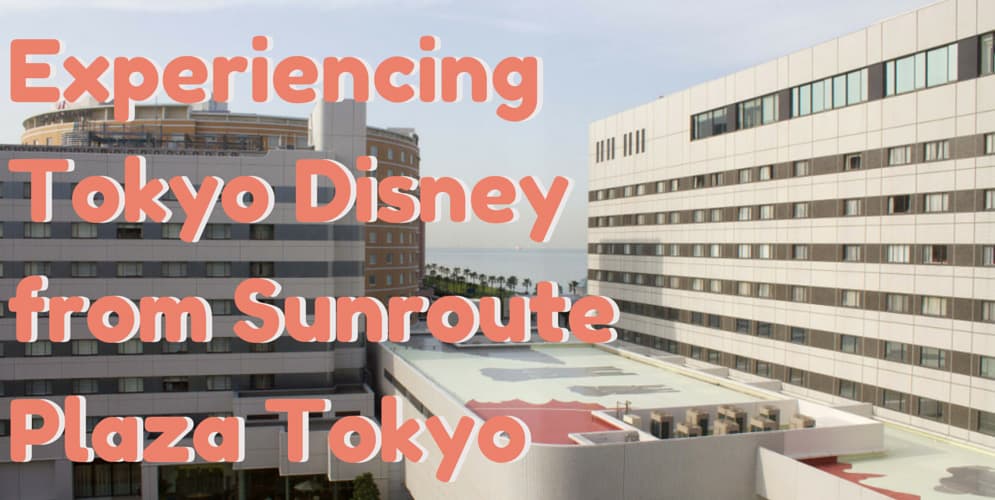 During our time at Tokyo Disney Resort, Johnny and I stayed at Sunroute Plaza Tokyo, which ended up being perfect for the two of us. The hotel is one of the six Tokyo Disney Resort Official Hotels, meaning we enjoyed many guest benefits and were just footsteps away from the park gates.
The Sunroute Plaza brand is recognized throughout Japan as a reliable business hotel, but due to its association with Disney, this particular branch had a more family feel to it.
The staff here have limited English skills, but they are used to dealing with people who may not know any Japanese. When we stepped into the hotel, we were warmly greeted and guided towards the check-in counter. Within minutes after our arrival, we were smoothly checked into our room and ready to go explore.
THE ROOMS
Sunroute Plaza Tokyo has three different themed sections throughout the hotel. We were staying on the north side, which follows a cruise liner theme. The hallways made you feel as though you were walking down the deck, and inside the rooms continued to follow this theme.
Our "Cruising Cabin" looked like a room aboard a ship, complete with lifejackets and poster of nautical flag meanings. With the small, narrow size of the room, I thought the theme was actually quite clever.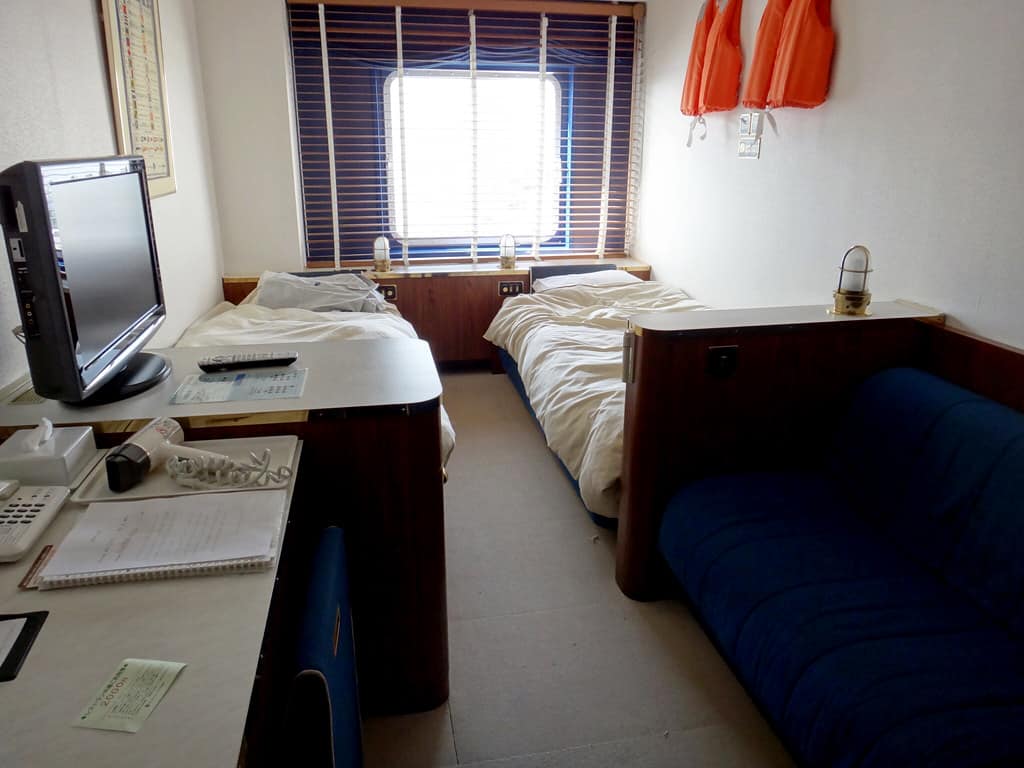 Our room comfortably slept two people, although someone could have slept on the couch if needed. The beds were really soft (especially by Asian standards) and the sheets were near spotless (again, a rarity in Asia). Add in the fact that we had blackout curtains– it was a dream come true from what we're used to in Hong Kong.
The bathrooms were western style, and although they were small, they utilized space well. Even in the western style bathrooms, you can still enjoy the famous "washlet" toilets and high Japanese-style bathtubs.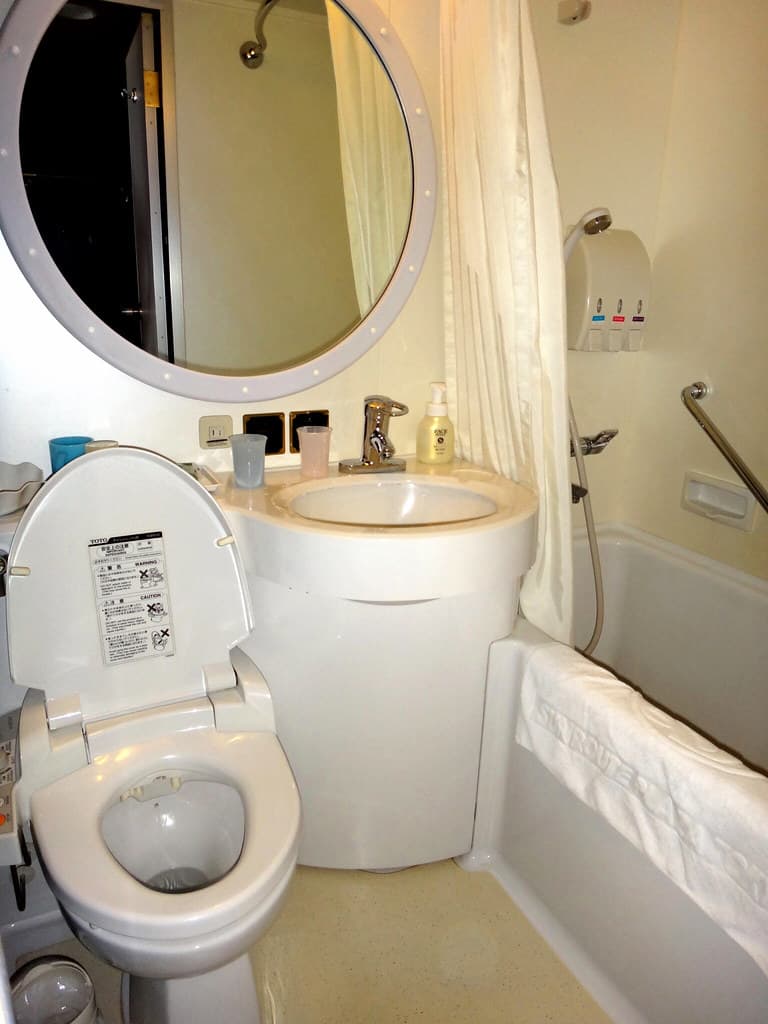 THE FOOD
The hotel features three restaurants, none of which we were planning to eat at during our stay. However, each guest is given a food voucher worth ¥2,000 ($20 USD) upon check-in, so we decided we couldn't just let that go to waste!
We indulged in the breakfast buffet both mornings of our stay.
There was a good mix of Japanese and western options for breakfast, as well as made to order french toast and omelets.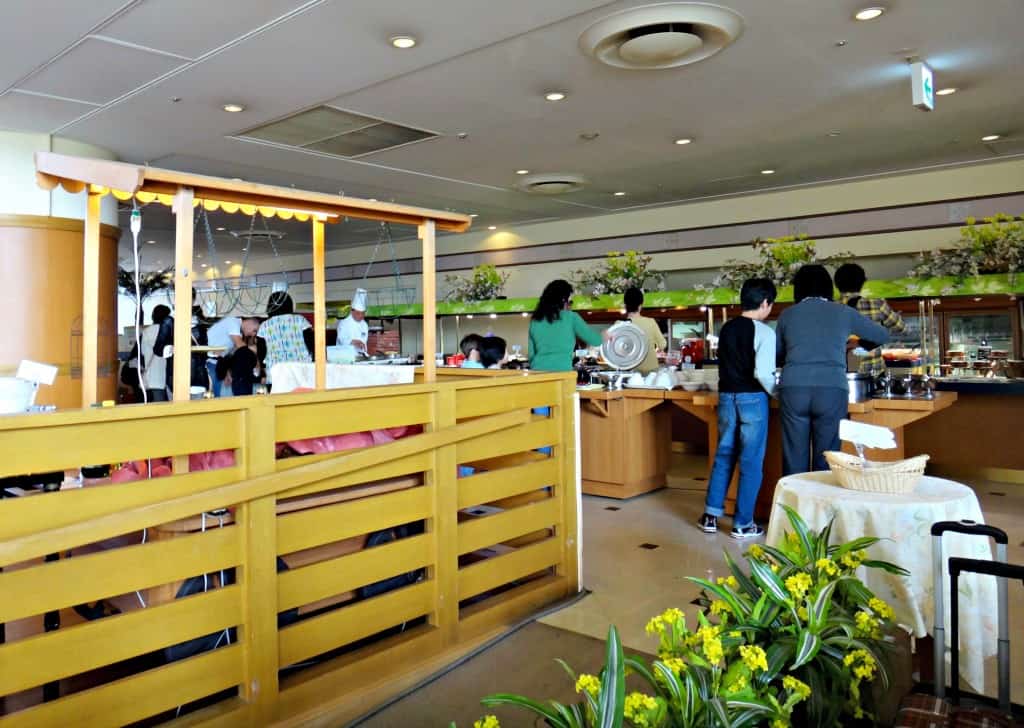 I enjoyed many things I had been craving from back home (like real french toast!), as well as some of my favorite breakfast items from when I lived in Japan (beer with breakfast anyone?).
I'm not sure the price would have been worth it without the coupons, since even after it was still almost $40 USD for the two of us, but we decided it was in our best interest to be as full as possible to avoid the even higher food prices inside the park. Luckily what we ate at the buffet, plus some tasty popcorn, was enough to get us through the day.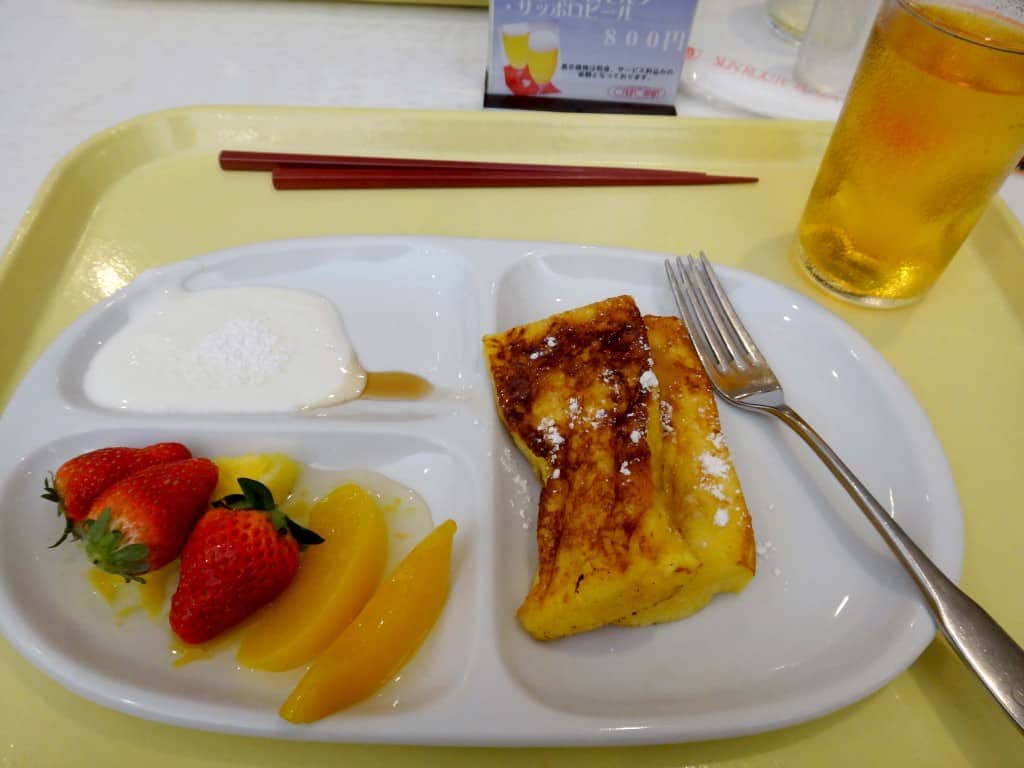 THE FACILITIES
Apart from the restaurants, the hotel also had other nice facilities for guest use.
Near the main lobby there was a business center, which doubled as an internet cafe. There is no free wifi in the hotel, but the rates were pretty reasonable for short-term use.
As far as entertainment, there is no swimming pool, but who needs that anyhow? Most people will just be spending all their time at Disney! There is a children's play area however, as well as a gaming arcade and a gym.
Being an Official Tokyo Disney Resort Hotel, it also has a Disney Fantasy gift shop, which contains a lot of the same gifts as inside the parks.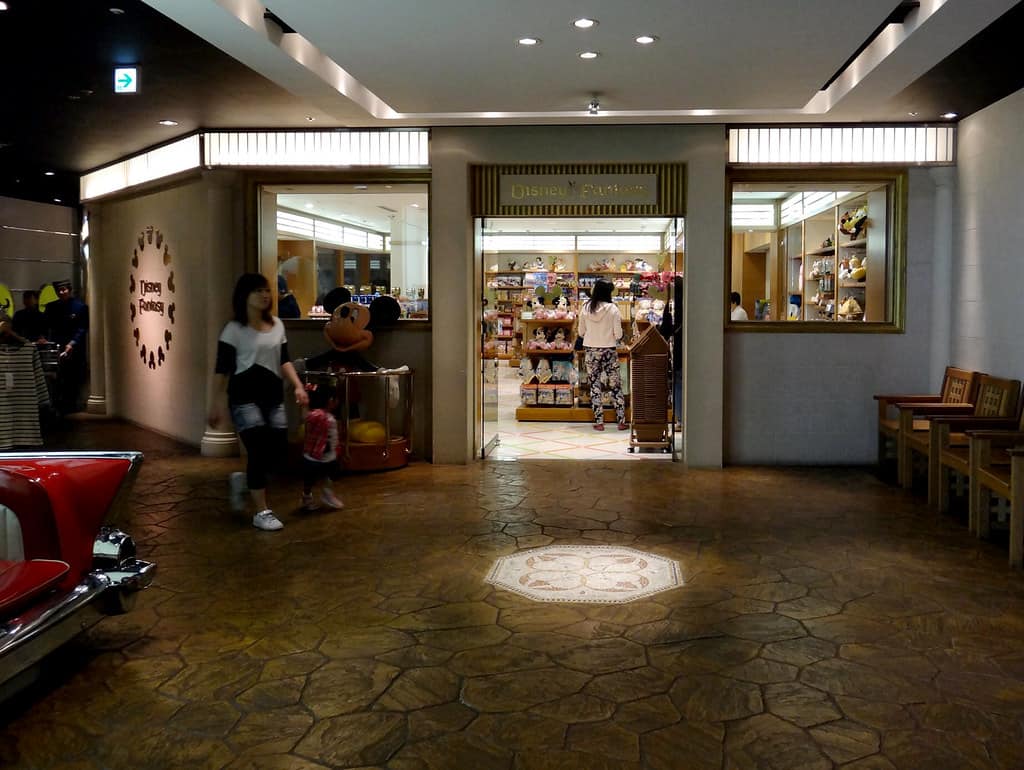 THE LOCATION
Sunroute Plaza Tokyo is located at the end of all the official resorts, making it the closest official hotel to Tokyo Disneyland. It is a walkable distance; however, free shuttle buses were constantly running, so we always opted for them instead.
The shuttles would make stops at both Tokyo Disneyland and DisneySea, as well as the Bayside monorail station and Ikspiari.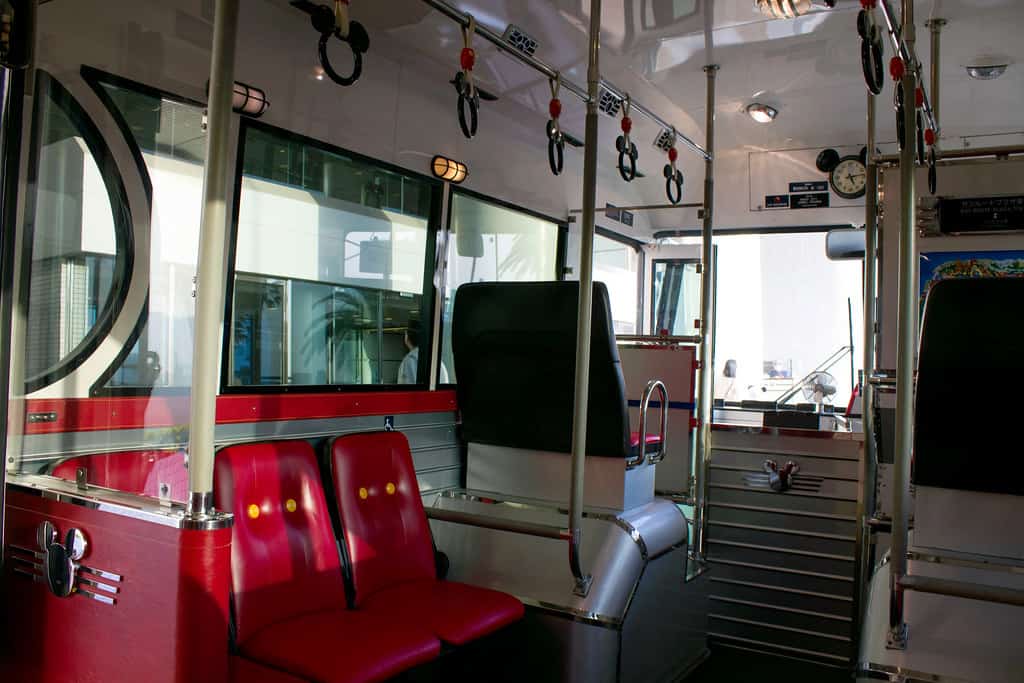 Thanks to the convenience of the shuttles and monorails, I don't have much to say about the resort location. Within 5-10 minutes I could get from my hotel room to inside either of the parks.
With the hotel being located right on Tokyo Bay, both mornings we awoke to amazingly clear views of Mount Fuji, a rarity in Tokyo. Although it's not important from a Disney standpoint, I'd still say that's a definite plus in regards to the location!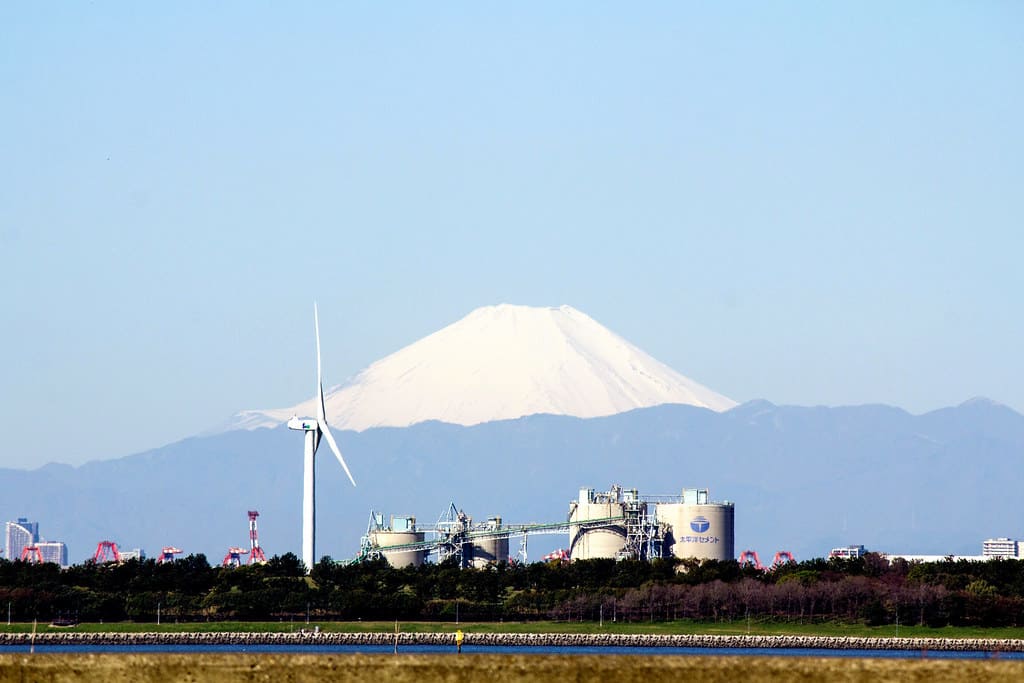 HAVE YOU STAYED AT A SUNROUTE PLAZA HOTEL?