I remember taking my first cultural anthropology class in university and thinking how I wanted to experience everything for myself rather than simply reading about cultures from a textbook. Even today, years later, the main reason I love to travel is still because I love learning about cultures from my own and interacting with locals in all the countries I visit.
I think it's important to see a country through the eyes of a local in order to really understand it.
Some of my fondest, and even not so fondest memories from my travels involve interactions I had with the local theres. And that's particularly true of my trip to Malaysia.
Malaysia was the first real solo trip I took. While I was nervous being on my own, it forced me out of my comfort zone and to make friends with locals.
To this date it's been one of my most memorable trips, so today I'm sharing some of my favorite local experiences in Malaysia.
ENJOYING LOCAL MALAYSIAN FOOD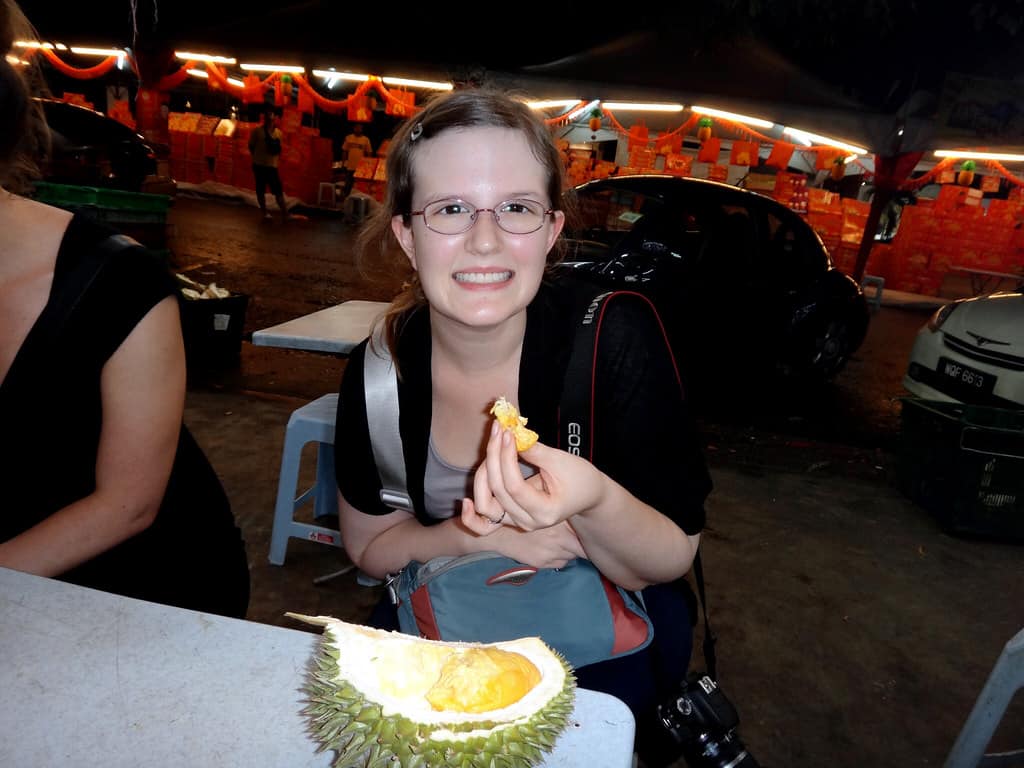 Born in Malaysia, Deric was excited to show us the ropes regarding his country's cuisine. We sampled a range of dishes including Malay, Chinese and Indian– something from each of the cultures that make up Malaysia.
Not only did we eat delicious food all night, but Deric decided to take us only to restaurants where he's a regular. We weren't eating from a tourist menu, but rather the actual dishes that he'd enjoy on any given night on his own.
Although I had planned to get home around 10pm, we ended up staying out until past 1am. Deric was just that dedicated to show us the best of his culture and even hunted down a night market for us to explore!
STAYING UP ALL NIGHT TALKING TO LOCALS
Although I was staying in a hostel with mainly other foreigners, I was lucky to end up in a dorm room with two locals (they weren't there together though) but who just happened to be staying there temporarily while they each looked for new apartments.
Every night after I'd return, they were always interested in hearing what I did that day and what my opinions were of the city. One of the nights, we ended up staying up until almost 7am talking about the people, culture and politics of Malaysia. I loved just hearing the two of them debate, as even they had very different views on life in Malaysia as locals.
BEING TAKEN TO A MOSQUE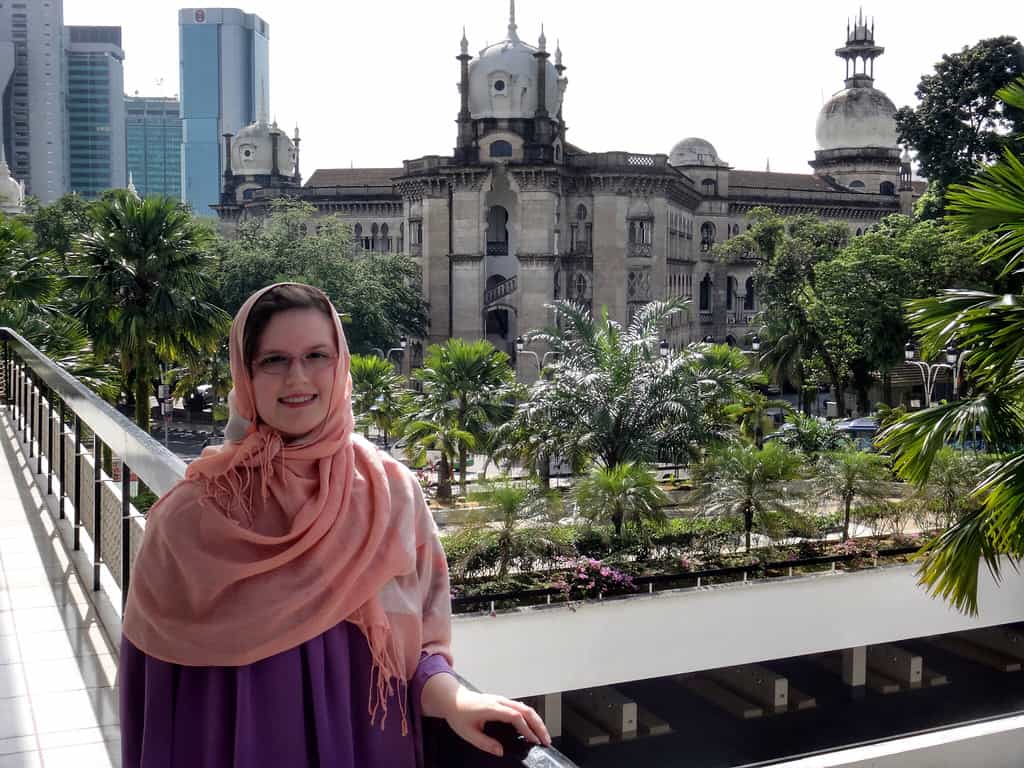 I was pretty nervous to visit a mosque in Malaysia, but after a little convincing, I decided to go with a few friends I had made. And I'm glad I did. It was one of my favorite experiences in Malaysia and one that gave me such insight into their culture.
Every single person I talked to while I was there was so warm and welcoming. They just wanted to have the chance to educate others. I was a bit worried when I agreed to be "educated", but no one tried to push religion on me or tell my why Islam is the only religion, they just wanted acceptance.
It was experiences like these, meeting with locals who were willing to share their culture with me that truly made my trip special. By giving me an insider's view, I could really experience the country for what it is and see the best of it. It's these moments and these stories that I'll never forget.