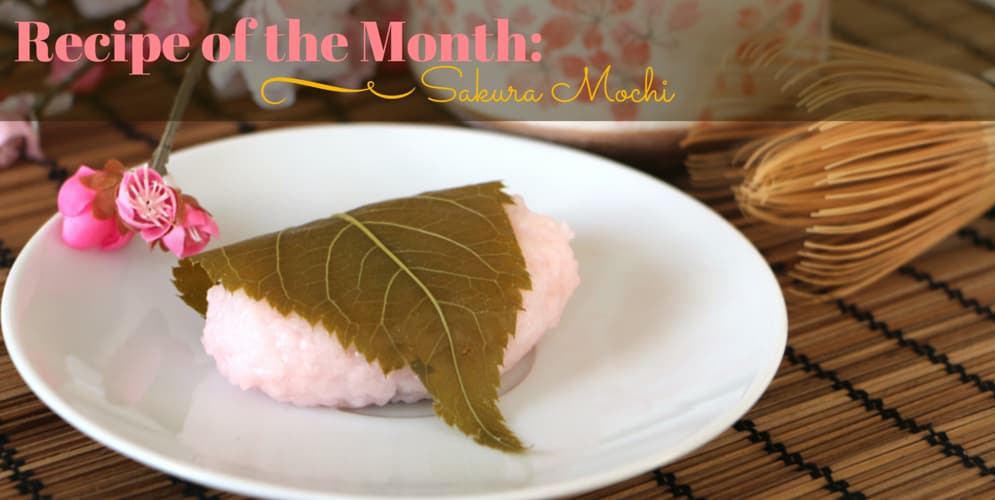 Spring is here! 
This is always my favorite season. The cherry blossoms have already begun to bloom across Japan and soon they'll be opening in the US as well.
To celebrate, April's recipe of the month is sakura mochi– a traditional Japanese sweet often enjoyed during hanami.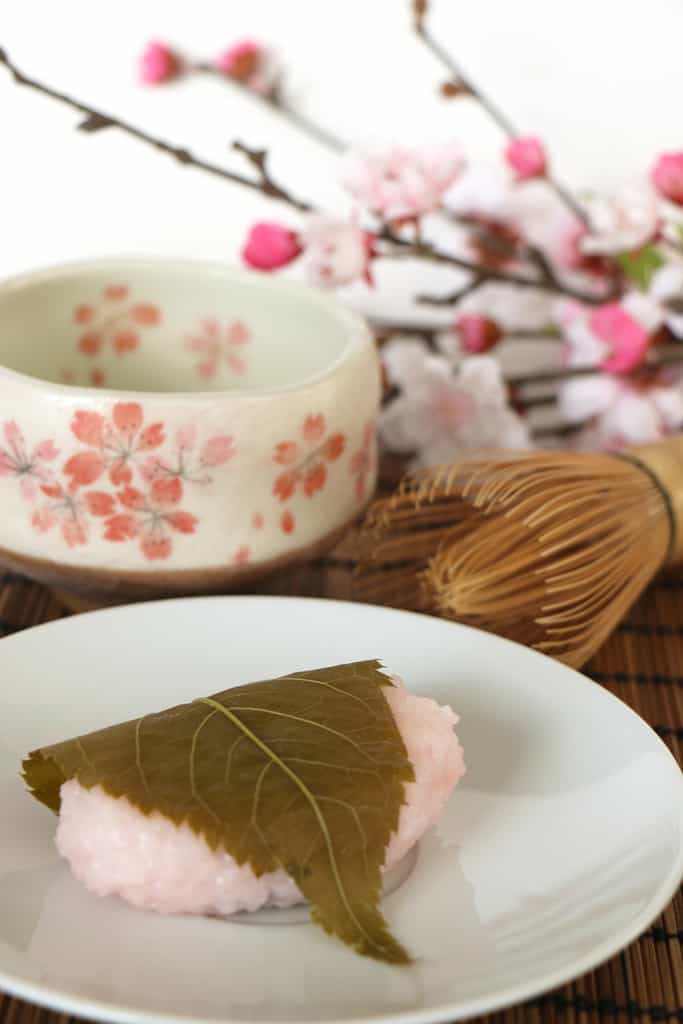 This dessert is perfect for spring because it's made with a pickled cherry blossom leaf! Yes, you can actually eat cherry blossom leaves and cherry blossom itself is a popular flavor in Japan come springtime.
There are a few different variations of sakura mochi, but this is for the Kansai style… since that's the region of Japan I lived in.
Now, normally you would need domyoji, or a special sweetened glutinous rice, but I know those items can be hard to come by in the US, unless you happen to leave near a Chinatown or Mitsuwa.
Luckily for you, I tailored my recipe to use normal white rice so that it's easier for you to make at home!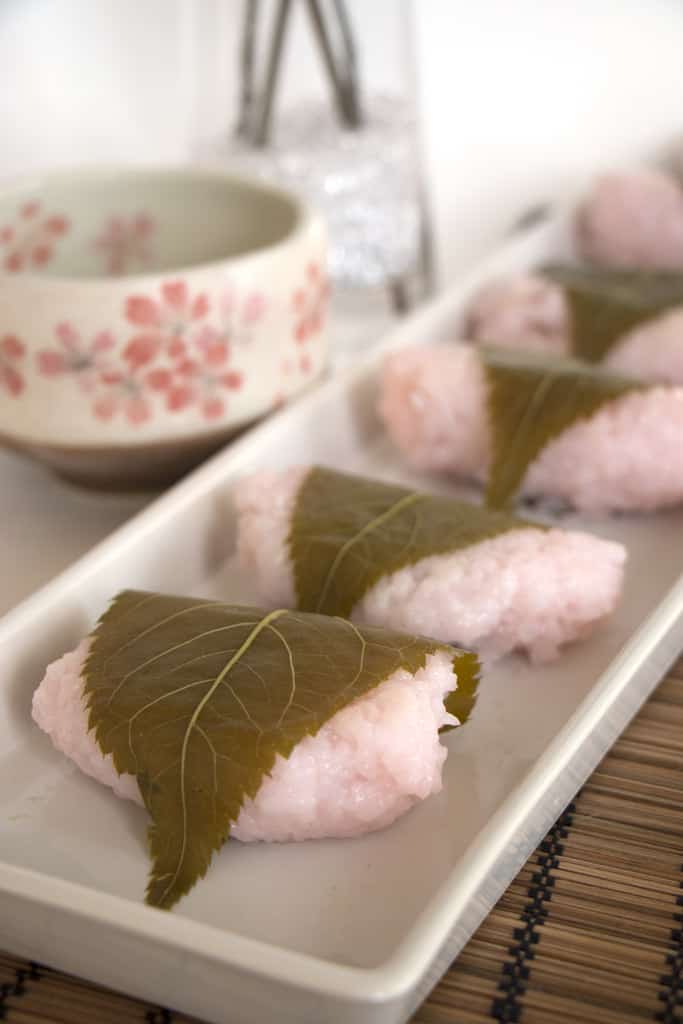 INGREDIENTS
1 cup sticky white rice (even better if you can find glutinous sweet rice)
3 cups water
1-2 drops of red food coloring
2/3 cup sugar
1 package of koshi an (sweet red bean paste)
1 package of pickled cherry leaves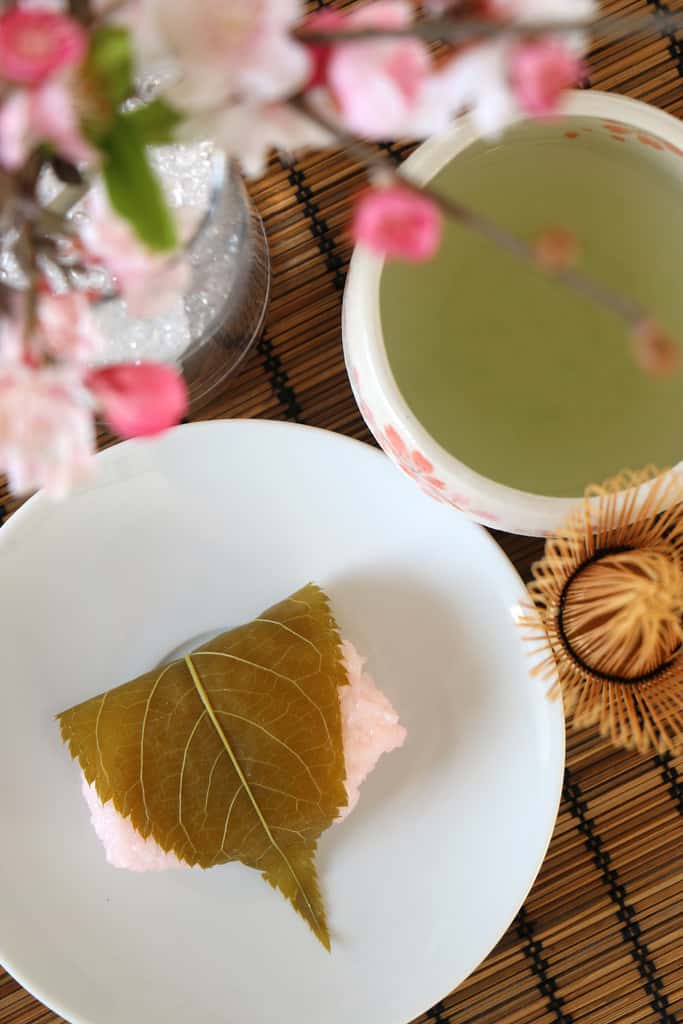 DIRECTIONS
Wash your rice until the water runs clear when drained, before filling it with the proper water ratio for your rice cooker. If you're cooking the rice via stove top usually 1 cup rice = 2 cups water.
Dissolve sugar in 1 cup of warm water and add in 1-2 drops of red food color depending on how pink you want it.
Pour the pink sugar mixture into the rice and allow the rice to soak for one hour before cooking. Rinse the rice off and refill the container to the proper water level for cooking.
Once the rice is finished cooking, allow it to sit for approximately 30 minutes. Do not open the rice cooker or remove the pot lid. If your rice cooker has a warming mode, now's the perfect time to use it!
Open up your red bean paste and roll it into small 1-inch balls.
Now, go back to your rice and smash it up a bit with the shamoji, or rice paddle.
Like making dumplings, pull off a small amount of rice and roll it into a ball. Flatten it out in the palm of your hand before wrapping it around one of the red bean paste balls.
Once you're finished forming all of the mochi, open up your packet of pickled sakura leaves. Wrap each mochi with one leaf, so that the bottom of the leaf (the side with the veins and midrib) is on the outside.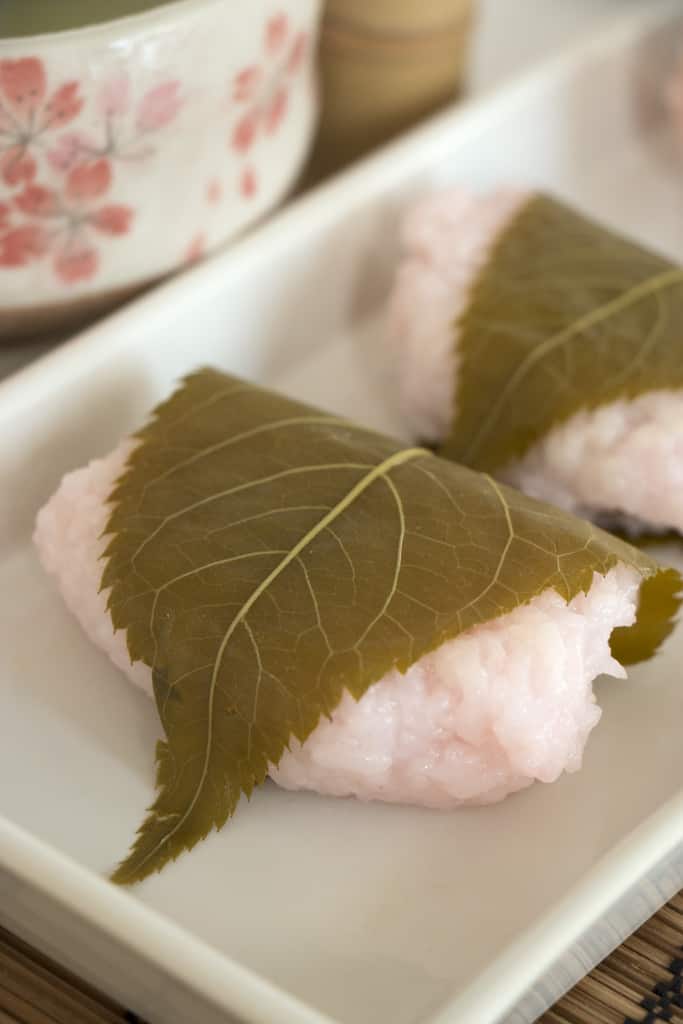 You don't need cherry blossoms in order to make this recipe. Even if you live someone without those beautiful blossoms, this sweet is perfect for any tea party and pairs well with any cup of tea.
So take a stroll in the nice warm weather and enjoy the sweet taste of spring with sakura mochi!
LET'S PIN IT!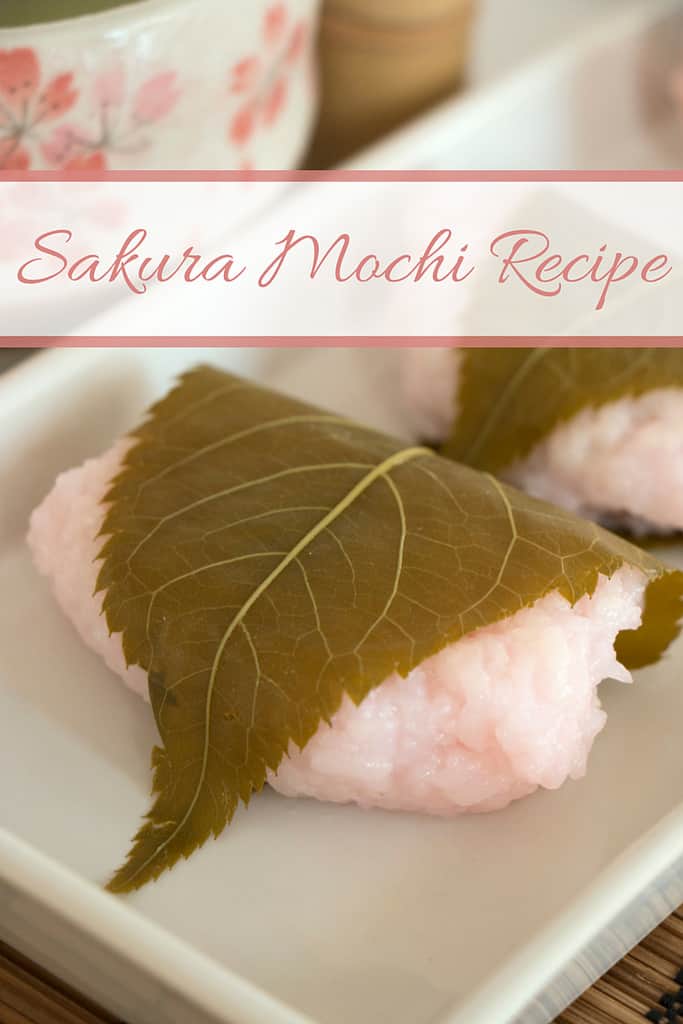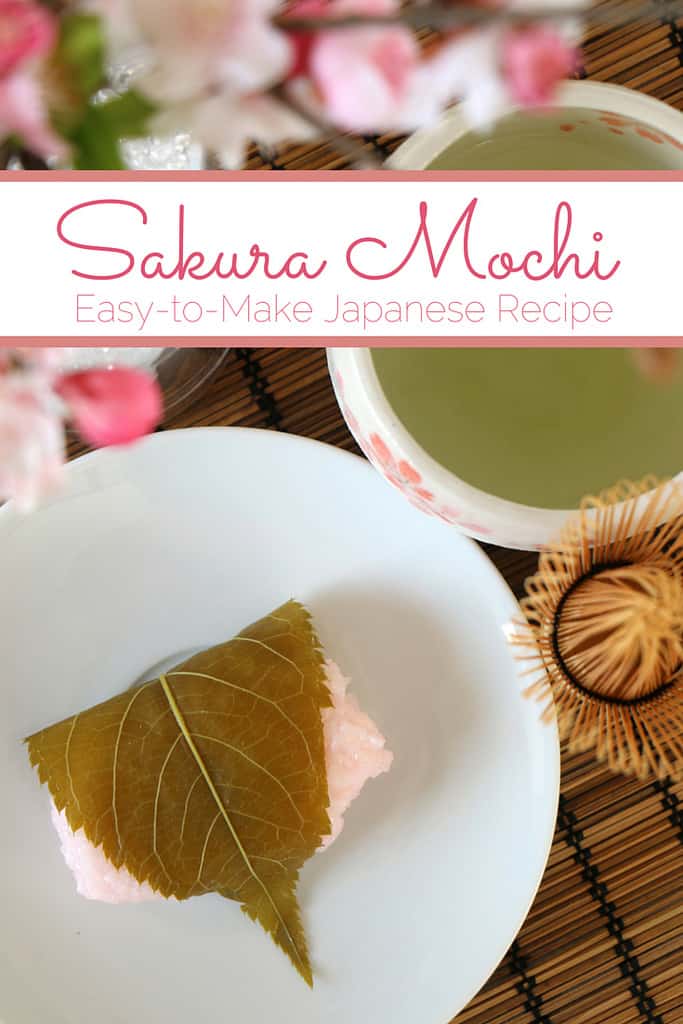 HAVE YOU TRIED SAKURA MOCHI BEFORE? WHAT DO YOU THINK OF THIS TRADITIONAL SWEET?