For years I dreamed of visiting Tokyo. Ever since I first found interest in Japan and its culture, I looked forward to the day when I could finally experience it for myself.
I remember being in high school, writing an essay about wanting to experience the bustling crosswalk in Shibuya, wanting to smell the freshest fish at Tsukiji Market and wanting to photograph grand cityscapes with Tokyo Tower illuminating the city's center.
During my time studying abroad in Kobe, I knew that I would soon be able to finally visit. I was so excited as I booked my night-bus to Tokyo from Osaka, and had everything planned to a T.
So just why then, despite all my excitement and building up Tokyo in my head, did I end up hating Tokyo so much?
Thinking back, I really believe I disliked Tokyo largely because of poor timing and travel planning, although there are some innately Tokyo things that I dislike as well…but more on that later.
Long story short, my physical travel to Tokyo was horrible.
Imagine flying from Hong Kong to Osaka at 1am, finally landing and being locked out of your house with nowhere to go. Trying to stay awake all day and then getting on a bus at 10pm to go to Tokyo, almost dying in a snow storm, and then finally arriving to Tokyo 10 hours later.
All in all it was 48-hours of non-stop traveling with no sleep. Not my idea of a good time.
I was however, having a good time watching the sun rising over Tokyo Bay as the night bus approached our final destination.
And I was just happy to finally be off that bus–and dropped off at one of the happiest places on Earth, Tokyo Disney!
…Unfortunately it wasn't even 7am and Tokyo Disney didn't open until 10am. So we were stuck outside in the freezing cold, sleep deprived, hungry and more than a bit agitated.
Luckily once the park opened, the rest of our first day in Tokyo got better. I was happy enough just being in a Disneyland. And it was good I felt that alone was enough because the park was so crowded, we only got on three rides the whole day.
One of which I slept through.
We stayed at Disney until closing, and by then it was freezing. We got lost trying to find the bus station, and luckily there was one bus left that would take us downtown. Unluckily, we stood there another hour waiting for the bus to come. Everyone was more than ready to check into our hostel and pass out, but that didn't happen until near 1am.
Again we got lost and couldn't find the hostel. If you've ever dealt with Japanese addresses or maps, you'll understand our frustration. We started going into convenience stores asking if anyone knew where the hostel was–and no one did. We finally found it after an hour of wandering, and it was literally a few stores away from the 7-11 we went to, just down a shady alley.
It was my first time staying in a hostel, another story for later, but I didn't care the conditions. I was fast asleep within five minutes of check-in.
The next morning I was a lot more enthusiastic to explore and enjoy two more days of Tokyo.
We started by exploring the general area by visiting a famous temple. However, the area was pretty packed with people and all the street stalls were selling trinkets and cheap souvenirs, nothing worthwhile. In the same area a show featuring an acrobatic monkey started.
Again, it just seemed overly touristy and kitschy.
Was this really the Tokyo I had been dreaming of?
We set out to see more sites, camera in hand. I was excited to capture the sweeping views of Tokyo and the amazing skyline—wait a minute, I looked around. Where was the skyline? And then it hit me.
Tokyo has no skyline. 
There was not one defining place that stood out to take pictures from and that left me feeling really disappointed. There were certain points of interest, such as Tokyo Tower or Sky Tree, but they were all spread out from one another to get into one awesome shot.
I'm not sure how exactly I had been envisioning Tokyo all these years. Some place modern, with tall-futuristic buildings. But I saw none of that here. Everything was just sterile looking.
I figured going up to the top of the Tokyo Metropolitan Government Buildings would change my mind, since it was supposed to have amazing views of the city.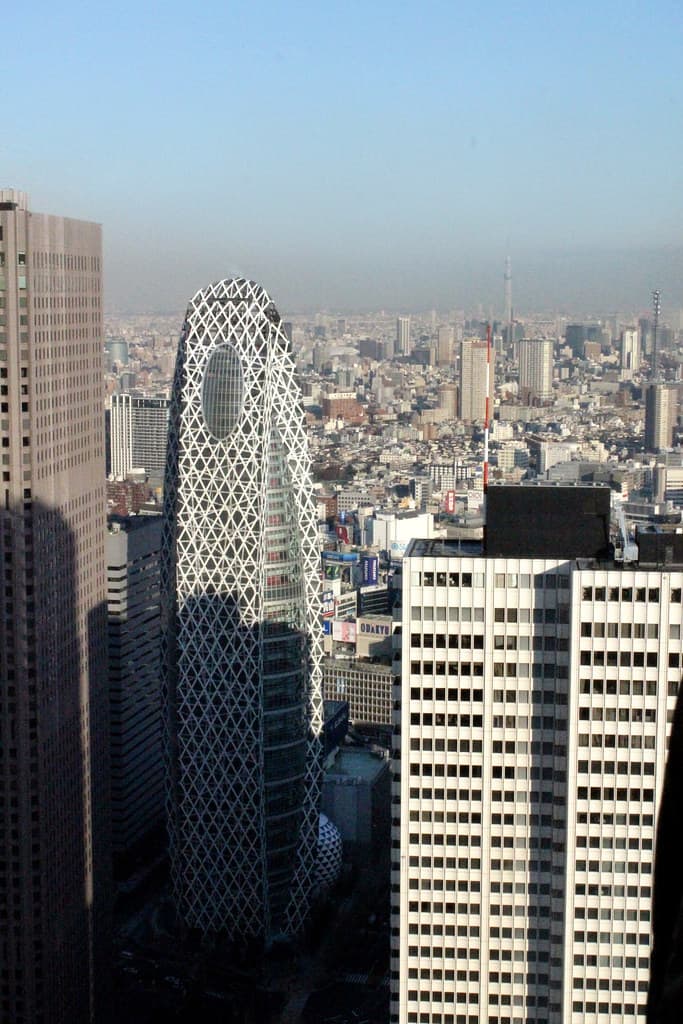 And while seeing the true span of the city was indeed impressive, it was still lacking. It was no Chicago and certainly nothing compared to the Hong Kong I fell in love with days prior. It was the same relatively flat and sterile Tokyo that I'd seen from street level.
Although I was disappointment, I still hadn't given up on Tokyo yet. I was excited for night to come and knew I'd fall in love with Tokyo's beauty then.
And nighttime was better, but still not what I had hoped for.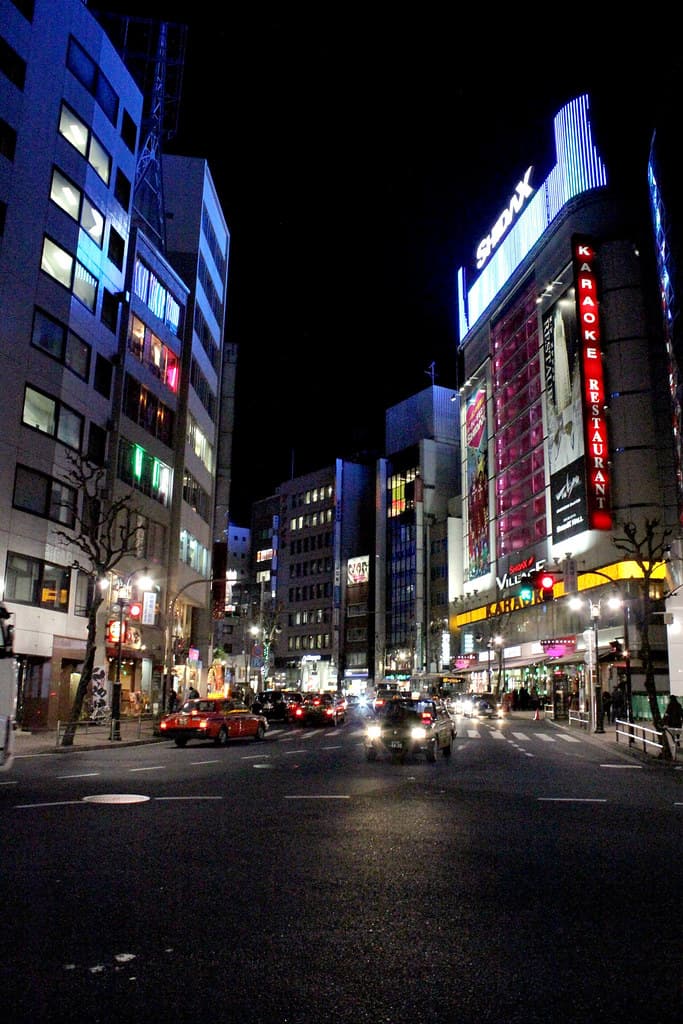 One of the places I had most looked forward to visiting was Odaiba. I wanted to see Rainbow Bridge and Tokyo Tower shinning from across Tokyo Bay. Maybe it was because Tokyo was still under semi energy restrictions, but neither of the two shone particularly bright.
And Rainbow Bridge hardly resembled a rainbow. Sigh.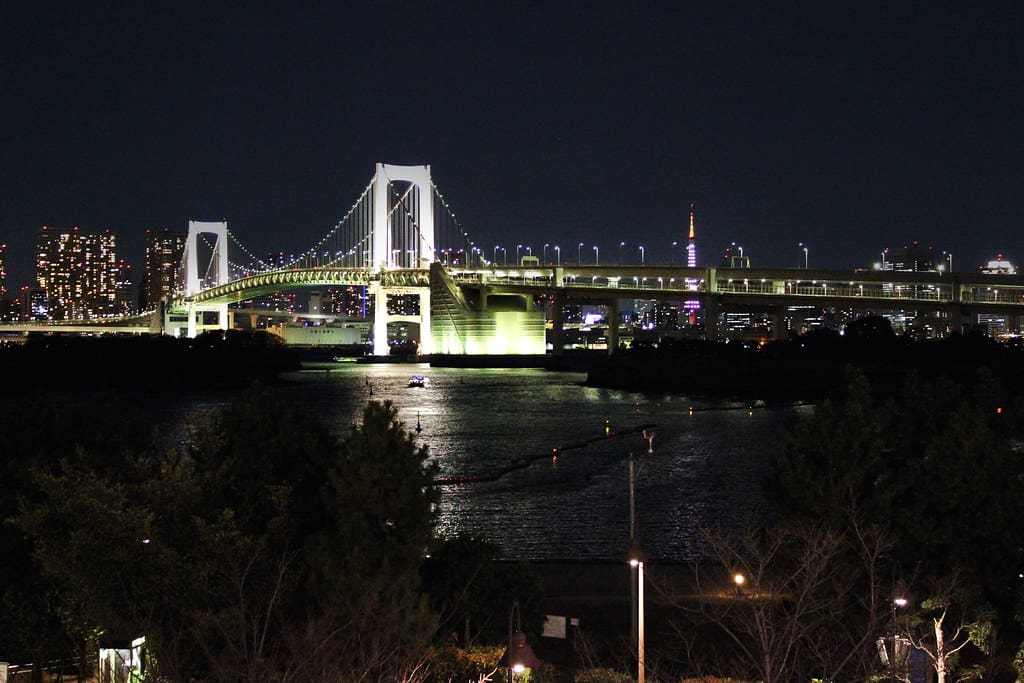 Although I did enjoy many parts of my Tokyo stay, but that was mainly due to the people I was with. We could've been anywhere and I would've been having a good time. And while I appreciate the different culture of Tokyo, I came to the conclusion that I just preferred my own area better.
The area of Japan I lived in had so many wonderful cities near by. Beautiful, historical cities like Kyoto, Nara, Osaka and Kobe. And I truly loved these places. They completely lived up to my expectation of what I envisioned they'd be like. Tokyo on the other hand, did not. I left feeling that three days were more than plenty for my stay.
Sorry Tokyo– I'm just not that into you.
It may surprise you to learn that as you're reading this, I've just arrived in Tokyo! And for a whole week this time. I'm giving it a second chance and I'll be searching for the Tokyo of my dreams again, and I really hope to find it.
So Tokyo, please make me fall in love with you!
Have you ever been let down by a city?
> Some other articles about Japan that may interest you: