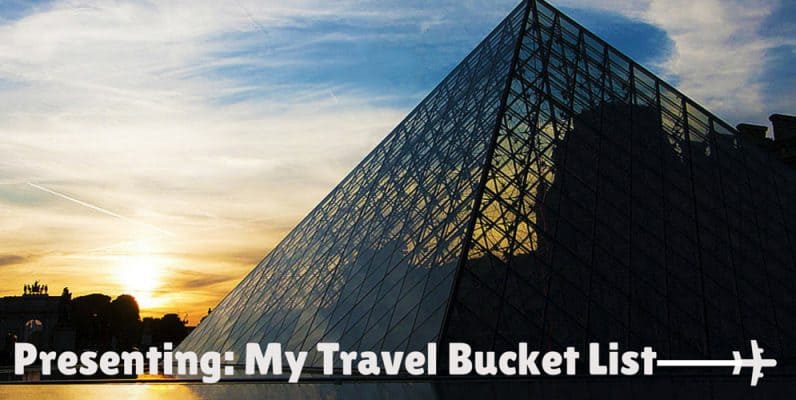 Want to high five a red panda? Sail across the world? Eat crazy foods?
Well, here is a list of the top 130 things I would like to see and do around the world–my travel bucket list of sorts. So see what makes the cut. 130 is pretty ambitious, but I'm an ambitious person and it's good to have dreams right? For now it is in no particular order of importance, and one day it will probably begin to grow even longer. Let's just call it a work in progress.
I will be crossing things off my list as I achieve them– you might even see some things appearing in other posts!
Enjoy.
1. See a glacier
2. Bathe with monkeys in the hot springs
3. Visit the Grand Canyon
4. See the Redwood Forest
5. Visit Yellowstone National Park
6. Visit Yosemite National Park
7. Ride the New York City subway
8. Go up the Statue of Liberty
9. See the Las Vegas strip at night
10. Explore National Mall in Washington DC
11. Go to the top of the Seattle Space Needle
12. Go to the top of the St. Louis Gateway Arch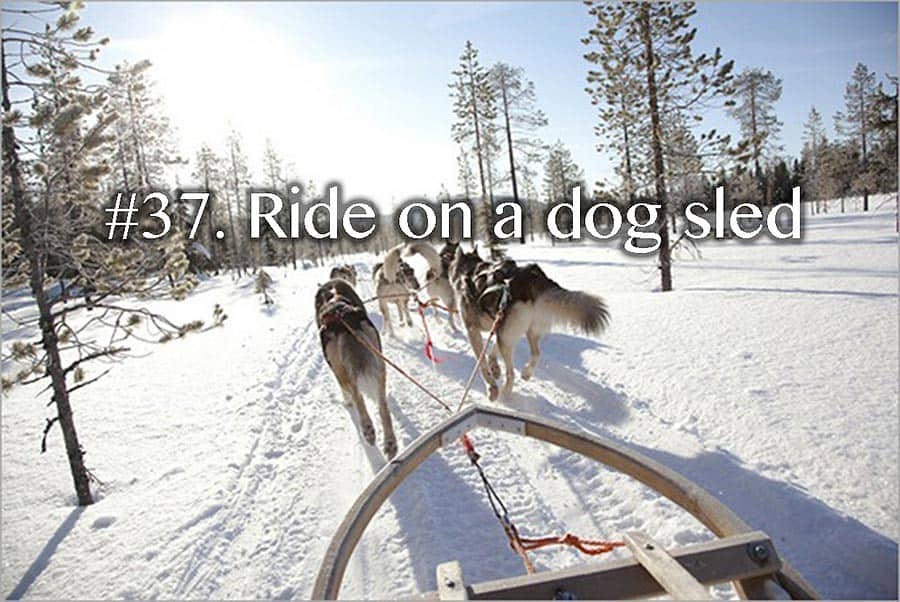 13. Photograph "The Bean" in Chicago
14. Go to the top of the "Sears" tower
15. Cross the Golden Gate Bridge
16. Visit Alcatraz
17. See cherry blossoms in Japan
18. Visit Holland during tulip season
19. Swim with manatees
21. See Mount Rushmore
22. Visit Pearl Harbor
23. See the Stonehenge in England
24. Walk Abbey Road in England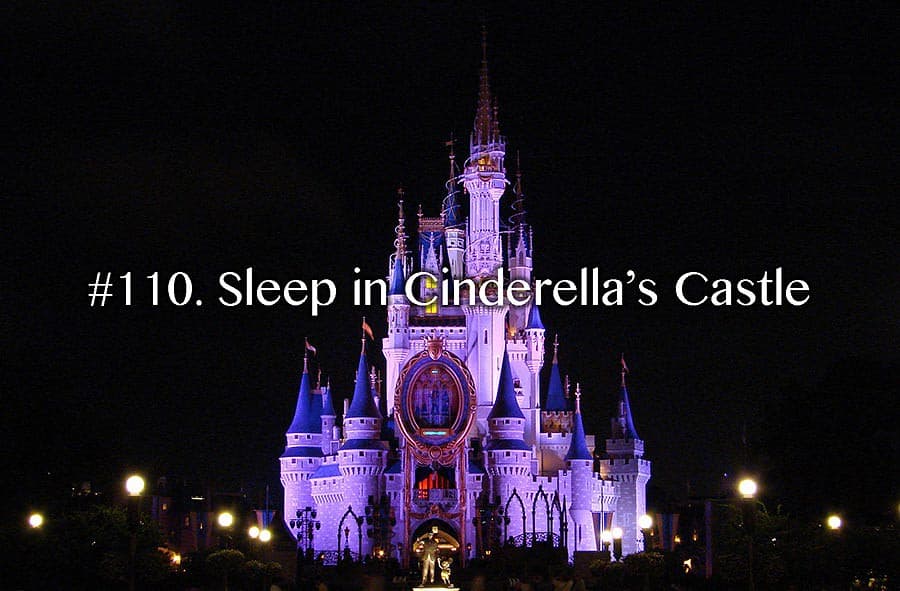 26. Visit St. Peter's Basilica in Vatican City
27. See the Leaning Tower of Pisa in Italy
28. Visit Auschwitz, Poland
29. Go to the top of the Eiffel Tower
30. See the Mona Lisa at the Louvre
31. See an original Toulouse-Lautrec painting in France
33. See the Moulin Rouge and Montmartre
34. Explore Angkor Wat, Cambodia
35. See the Taj Mahal
36. Survive Bangkok
37. Ride on a dog sled
38. See the Galapagos Islands, Ecuador
39. Visit Easter Island
40. See the Great Barrier Reef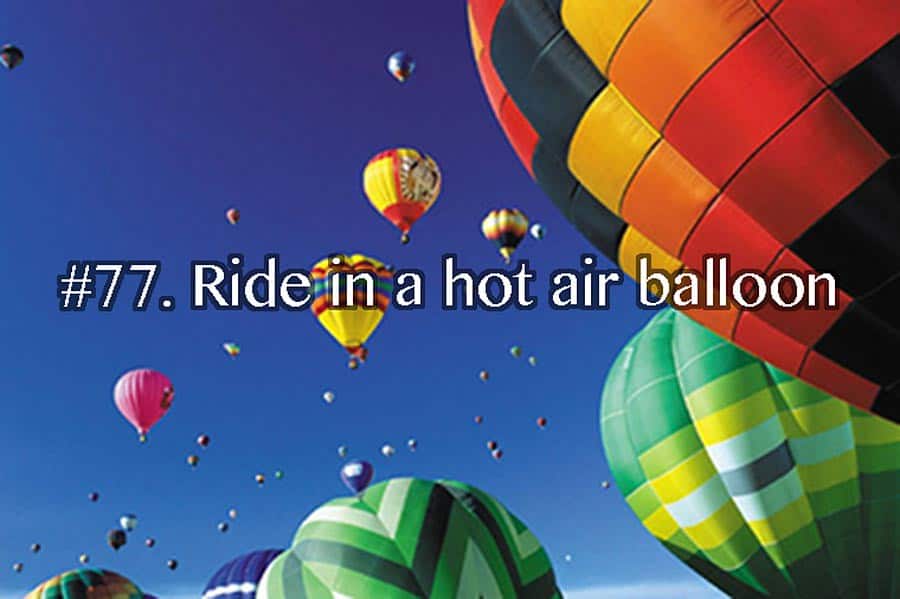 41. Explore the Outback
42. See the northern lights or an aurora
43. See glowing phytoplankton
44. Drink wine in Napa Valley
45. See Niagara Falls
46. See Swiss Alps
47. Visit the Alamo
48. Swim in a waterfall
50. Study abroad
51. Go in a glowworm cave in New Zealand
52. Visit Dubai and the Burj
53. Party in Ibiza
54. Sing "The Sound of Music" songs in Salzburg, Austria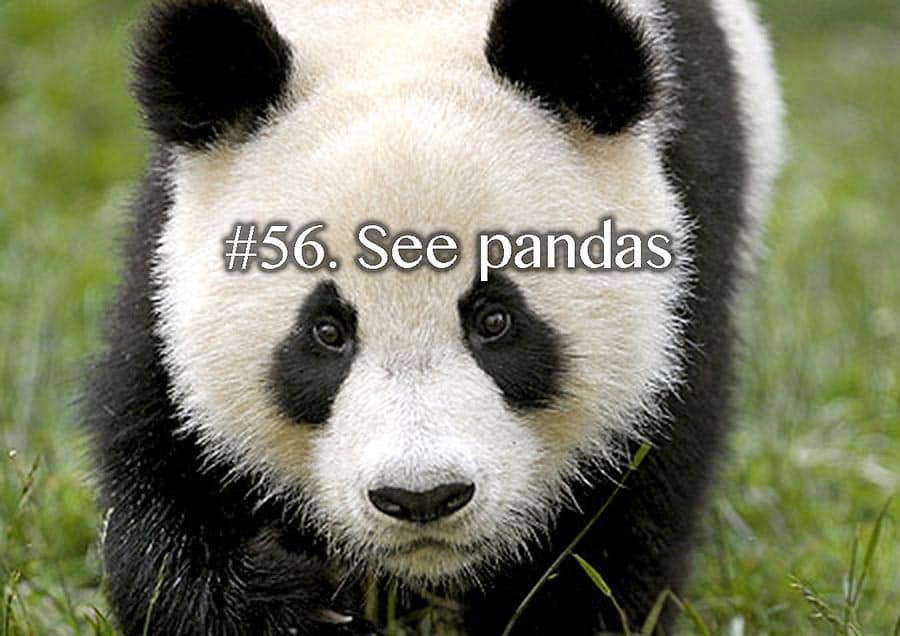 55. Visit Morocco
56. See pandas
57. Hold a red panda
58. Hold a koala
60. See the Times Square Ball Drop
61. Have a family host me (Japan 2011)
62. Swim with dolphins and/or sharks
63. Swim with manta rays (Bahamas 2003)
64. Go whale watching
65. Become fluent in at least one other language
66. Live abroad for at least one year
67. Fill my passport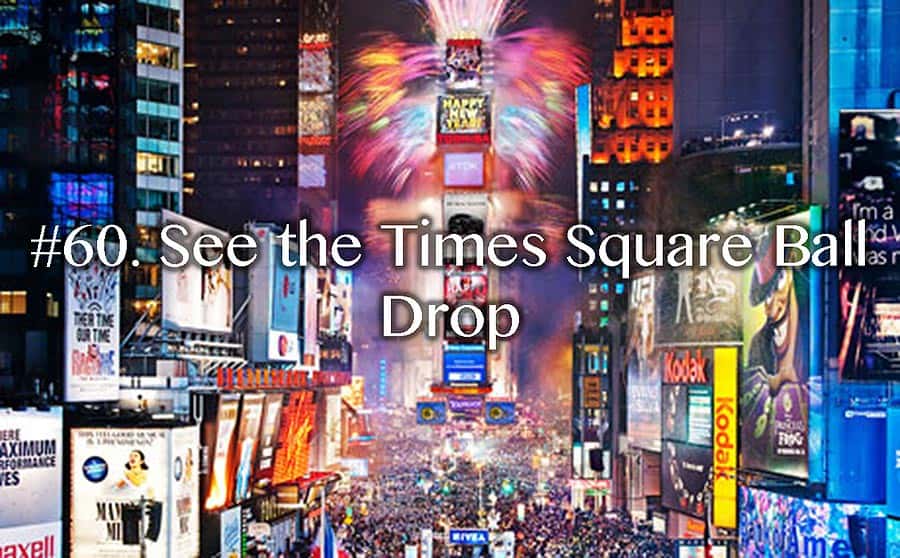 68. Take my mom on her dream vacation
69. Host an exchange student
70. Teach English abroad (Hong Kong 2012)
71. Have a photo of mine published
72. Have an article of mine published
73. Help write a travel guide
74. Climb outside an observation tower
75. Ride the shinkansen in Japan (spring 2013)
76. Throw a dart at a map and travel there
77. Ride in a hot air balloon
78. Go white water rafting (Tennessee 2010)
79. Ride in a helicopter
80. Release a lantern in Asia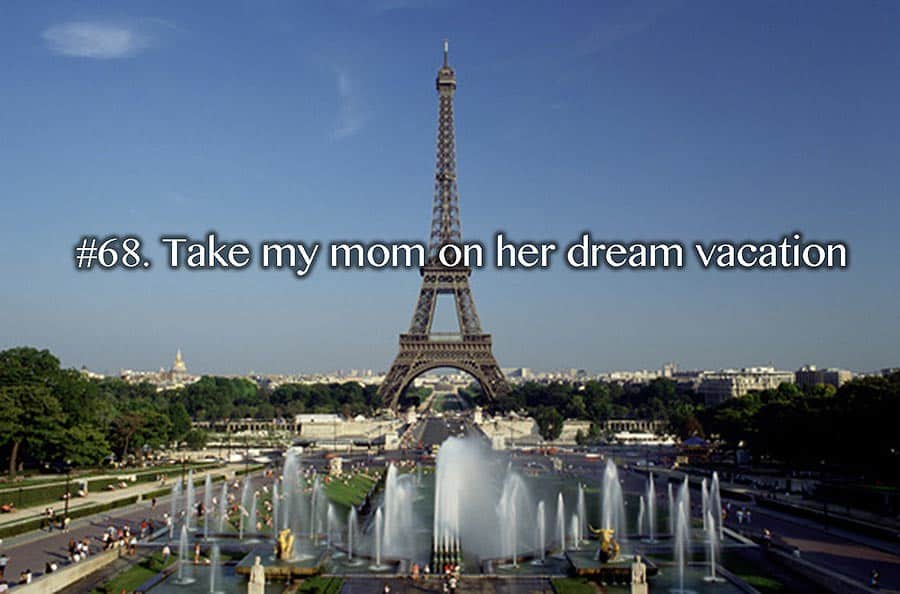 81. Visit Bora Bora
82. Relax in an onsen hot spring (Japan 2011)
83. See an active volcano
84. Visit somewhere with white sand beaches and diamond blue water (Bahamas 2003)
85. Visit Chernobyl
86. Visit Fiji
88. Eat seafood at tsukiji market Japan
89. See another country's national sport, ie. sumo in Japan, muay thai in Thailand
90. Climb Mount Fuji
91. Drive in a country where they drive on the opposite side of the road
92. Go to the Olympics (Atlanta 1994)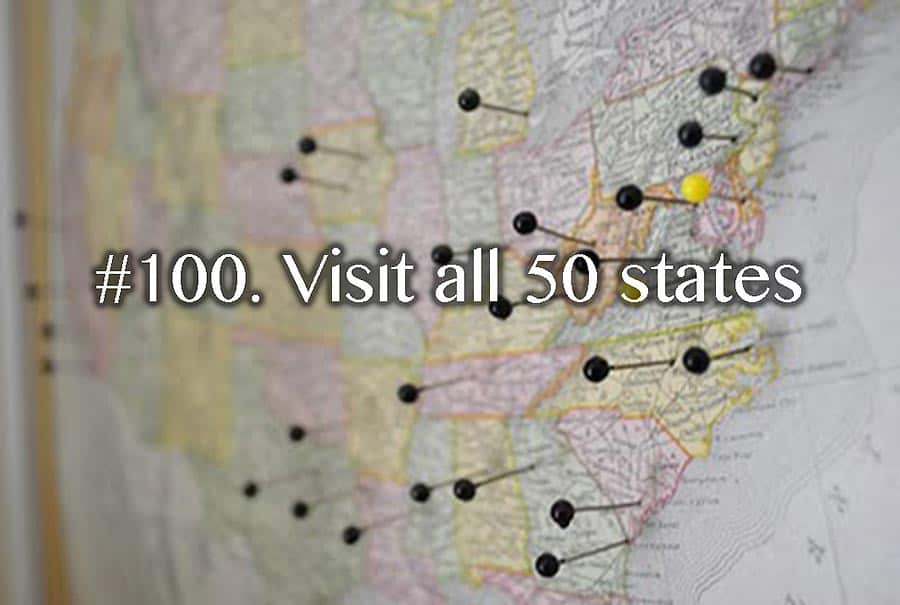 93. Go to a country where I don't know any words in the language (Thailand 2012)
94. See fireworks in Hong Kong (summer 2012)
95. Take part in a weird cultural tradition
96. Eat something abnormal
97. Be in two states and/or countries at once (Tennessee and North Carolina 2010)
98. See momiji red autumn leaves in Japan (fall 2011)
99. Take a US road trip
100. Visit all 50 states
101. Visit all 7 continents
102. See a Broadway play on Broadway
103. Ride a cable car in San Francisco
104. Find the "Full House" house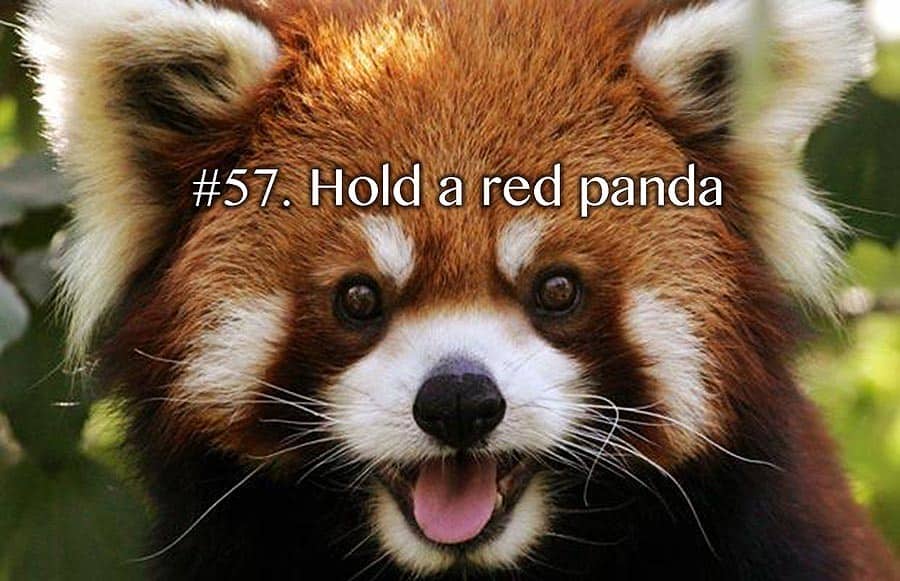 105. Visit all Disney theme parks
106. Play with a penguin (Shedd Aquarium 2011)
107. Go on a Disney cruise
108. Party at Mardi Gras in New Orleans
109. Ride in a tuk tuk
110. Sleep in Cinderella's Castle
111. Climb the Great Wall of China
112. See coral while diving
113. See the Terracotta Warriors
114. Ride in a gondola
115. Visit St. Basil Cathedral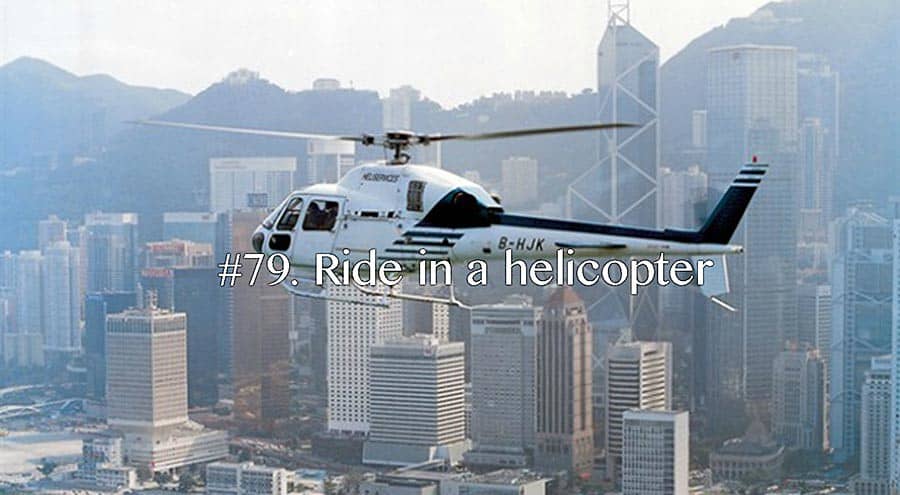 116. Ride a camel in Egypt
117. See the Pyramids of Giza
118. Ride an elephant in Thailand
119. Celebrate Oktoberfest in Munich, Germany
120. Drive on the Autobahn
121. Go on a "Lord of the Rings" tour in New Zealand
122. Go on safari
123. Go on a cruise (Bahamas 2003)
124. See the infinity pool on top Marina Bay Sands, Singapore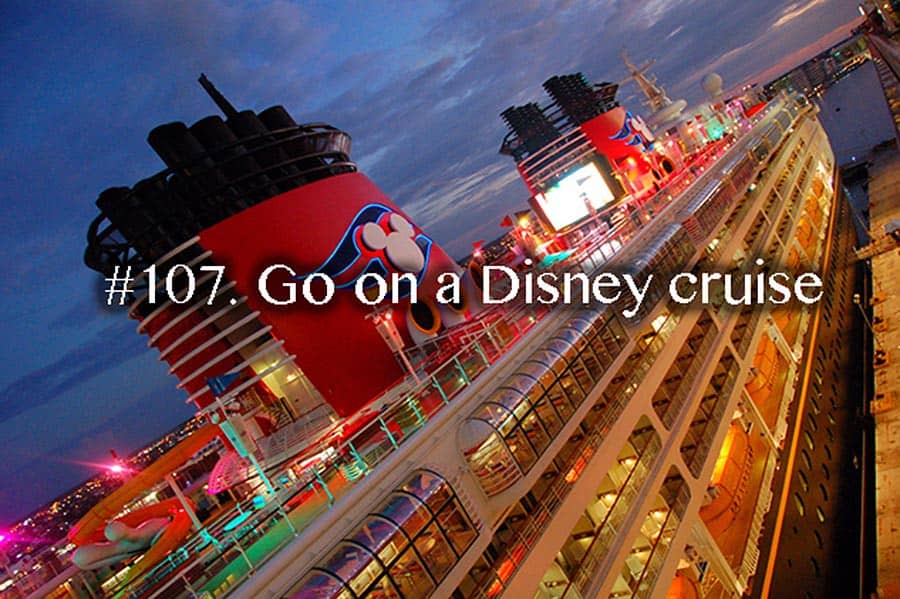 126. Visit a rainforest
127. Climb Machu Picchu
128. Experience Carnival in Brazil
129. Go island hopping
130. Shop at Mall of America
So there you have it, my insanely long travel bucket list. I hope to one day be able to cross a good portion of these off. If anyone ever has any tips or ways to help achieve any of these things on my list, let me know!
What places on my list have YOU been to? What places did I miss that are on your own bucket list?