Hong Kong International Airport has been reported as one of the world's most loved airports. The airport has received Skytrax's "World's Best Airport Award" eight times in the last 11 years.
In the now eight experiences I've had at HKIA, I must say it's the most efficient airport I've ever been in–which makes it great for layovers.
During all eight visits, I've consistently been clear of immigration and customs within 15 minutes of exiting the plane. This gives me optimal time for spending my layover. Even a layover as little as four hours is perfect for a bit of sightseeing in Hong Kong.
So as soon as your plane touches down, grab your carry on and run down the hallway of moving sidewalks to begin your Hong Kong layover.
> You May Also Like: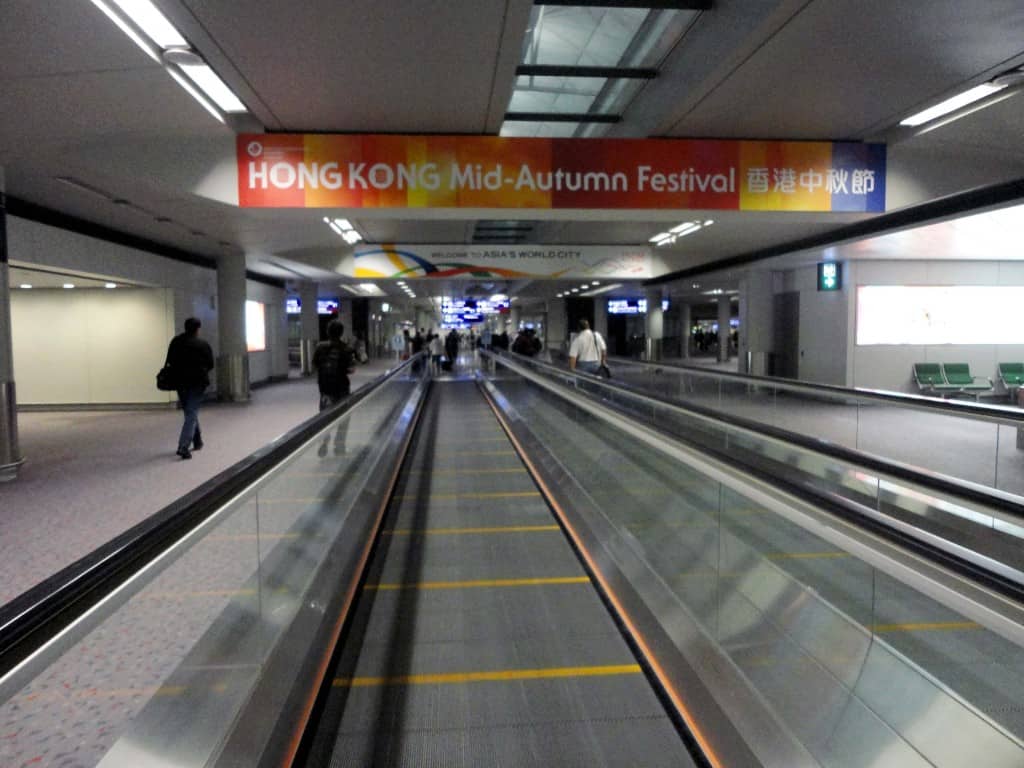 Now as far as what to do on your layover, you have a few options. I'll go into the most detail with option #1, because it's how I chose to spend my layover.
Option #1: Explore Downtown
Our flight landed a little after 4:30am and by 5am we had collected our bags and were already in a taxi headed downtown. We knew we didn't have that much time to explore because we had to be back at our gate no later than 9:30am, so that left us only four hours.
Let me just say four hours was plenty for my first mini-trip in Hong Kong.
After being on a 14-hour flight from L.A., my friend and I were both starving. So #1 on our itinerary was getting some food. We had hoped to get some good dim sum, but unfortunately Hong Kong runs on a schedule a bit different from what we were used to. While most stores and eateries open fairly early in the US, a lot of places in Hong Kong don't open until 11am.
We resorted to getting a quick meal at McDonalds, where we found a somewhat different menu.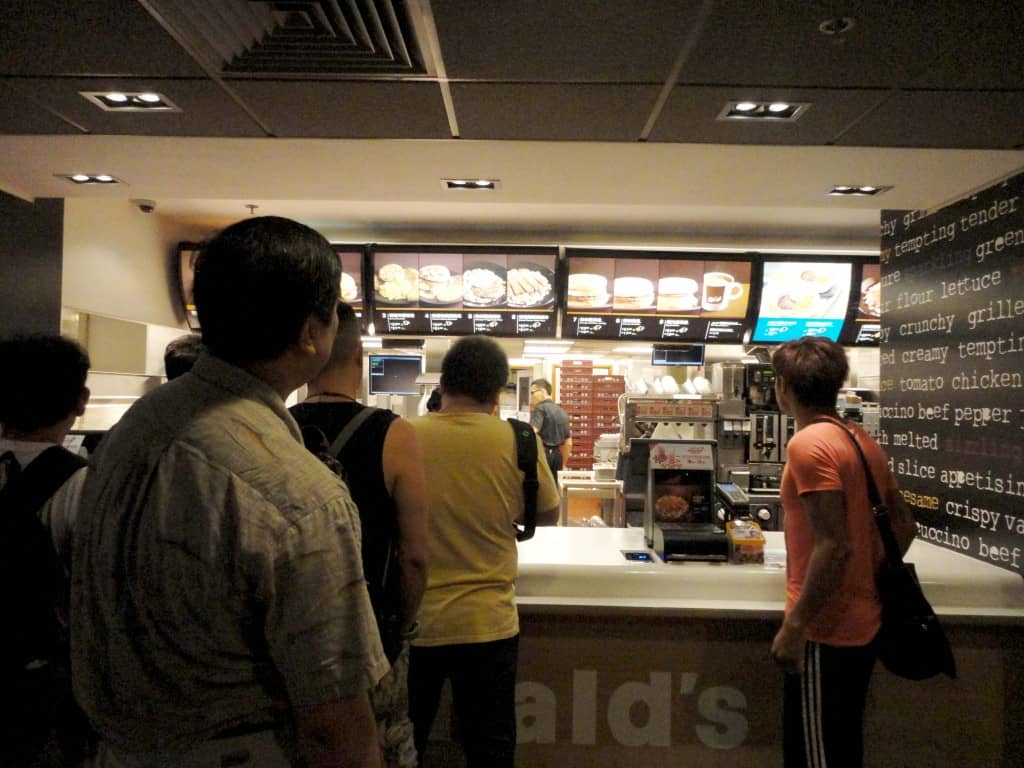 After taking our time to finish breakfast, we walked over to the Tsim Sha Tsui waterfront. Being so early in the morning, we were some of the only people around. I think this is the only time I've ever seen an uncrowded Hong Kong. Over at the waterfront we were able to see the well-known clock tower, Mid-Autumn Festival decorations, and of course, the Hong Kong skyline.
There was plenty of time to take pictures and marvel at the skyline. Even at early in the morning the skyline seemed majestic with the sun reflecting off the buildings. Thirty minutes and 100 photos of us in front of the skyline later, we were headed to our next destination–to see the skyline from the other side of the harbor.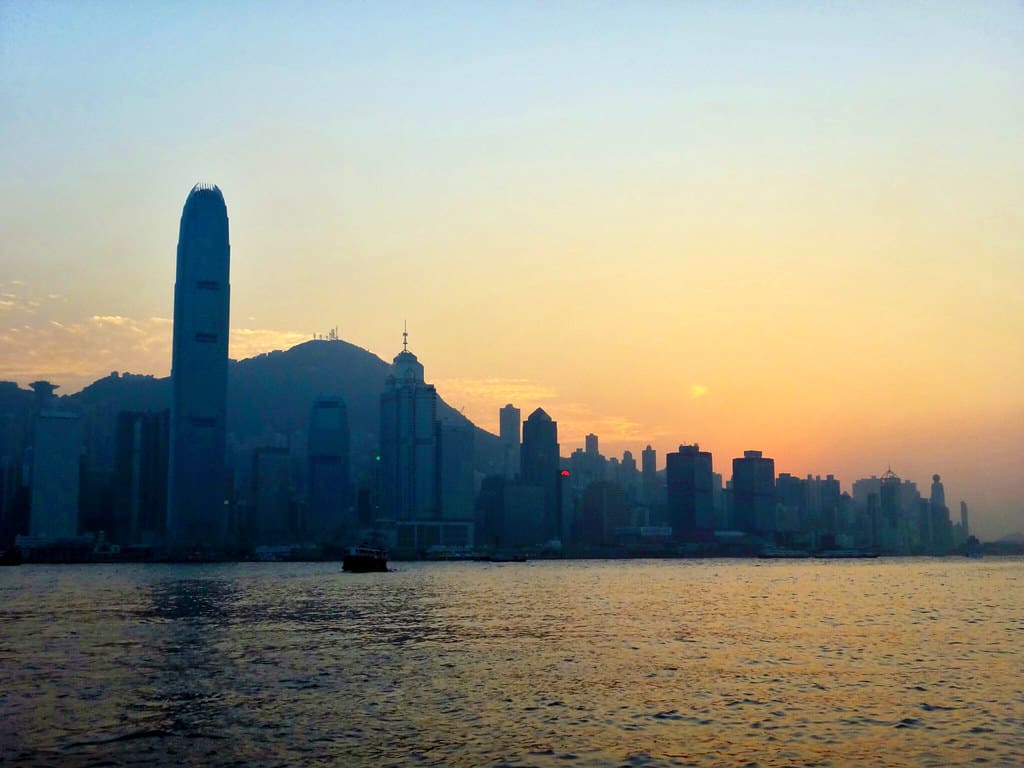 The famous Star Ferry had just started running, so we got our tickets and hopped aboard. We were on the first ride across the harbor for the day.
The ride was short, but exciting for us.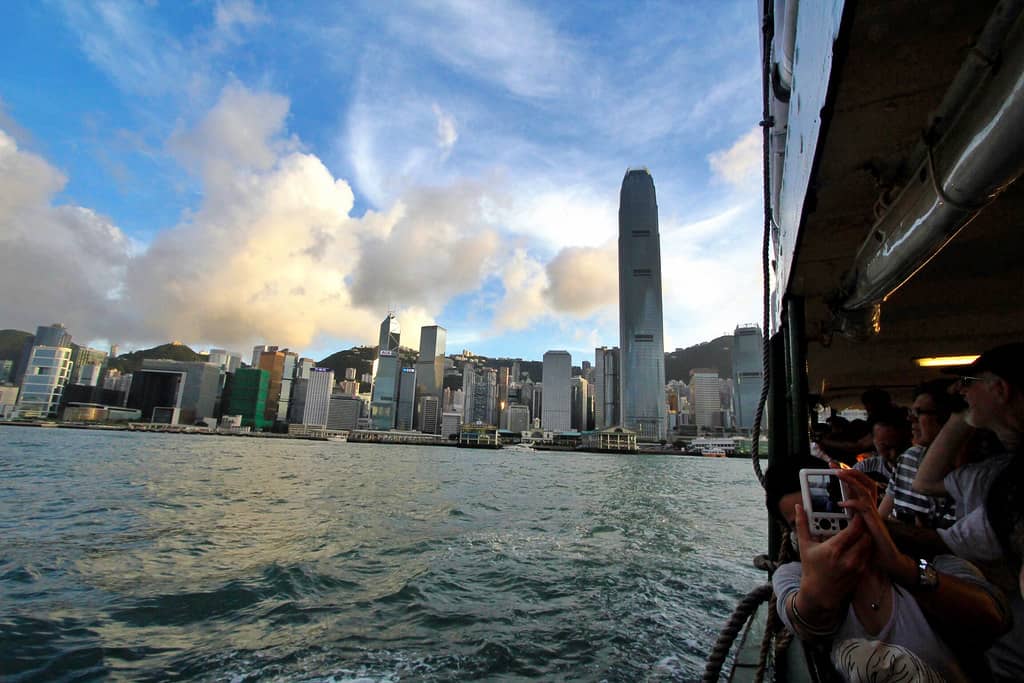 Once we reached Central Pier, we took time to marvel at the other side of the harbor where we had just come from. This included taking more time to snap away with our cameras.
By now the area was starting to get more crowded with people as it got closer to work time. This meant we didn't have much time left before heading back to the airport–after all, we were connecting to another international flight so we wanted to leave ample time.
We wandered around Central for a little while longer, including famous ifc. Even though everything was still closed, we also got to see Apple's flagship store that would be opening two weeks later.
Downstairs ifc we arrived at Hong Kong Station, where we caught the Airport Express Line. The line boasts that it arrives at the airport within 25 minutes–and that's no exaggeration.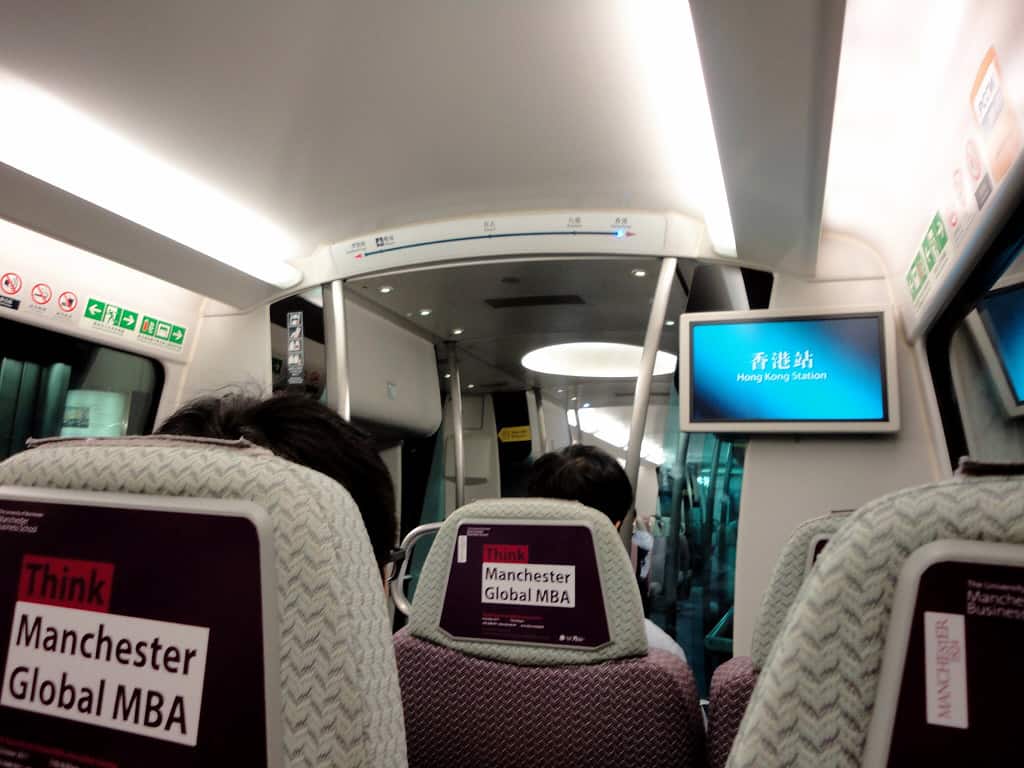 We finally arrived back at the airport with a bit over an hour to explore, shop and get checked in. It was the perfect way to spend our layover and first time in Hong Kong. And it was just what we needed after our previous layover fiasco at LAX.
Option #2: Visit Big Buddha
Big Buddha, Tian Tan, is the world's largest seated outdoor bronze Buddha. He sits atop Ngong Ping, located on Lantau Island. You know what else connected to Lantau Island? The airport– how convenient.
This Buddha draws millions of visitors each year and is one of the top tourist attractions in Hong Kong. Big Buddha is just a short distance from the airport and admission is free.
If you hope to visit Tian Tan during your layover you have two options. You can either take a taxi straight to Ngong Ping, or depending on the time of day, you can take a shorter taxi ride to Tung Chung Station, where you can catch the cable car.
Do be aware that getting up close and personal with the Buddha requires quite the climb, something you may or may not want to challenge after a long flight. But after traveling so far already, what's another 268 steps to the top.
Option #3: See a Movie
Hong Kong International Airport is filled with the world's cleanest lounges, plenty of restaurants and almost too many shops. Even if you don't feel like leaving the airport during your layovers, there's plenty to keep you busy.
If you have enough time and are sick of people watching or reading a book–why not go see a movie? HKIA features a full movie theater showing all the newest films from across the world, including housing one of the three IMAX screens in Hong Kong. A perfect way to spend a layover for those who are too nervous about missing their connecting flight.
Even once we arrived at the airport from our adventure downtown, we still head plenty of time to pick up some Hong Kong souvenirs!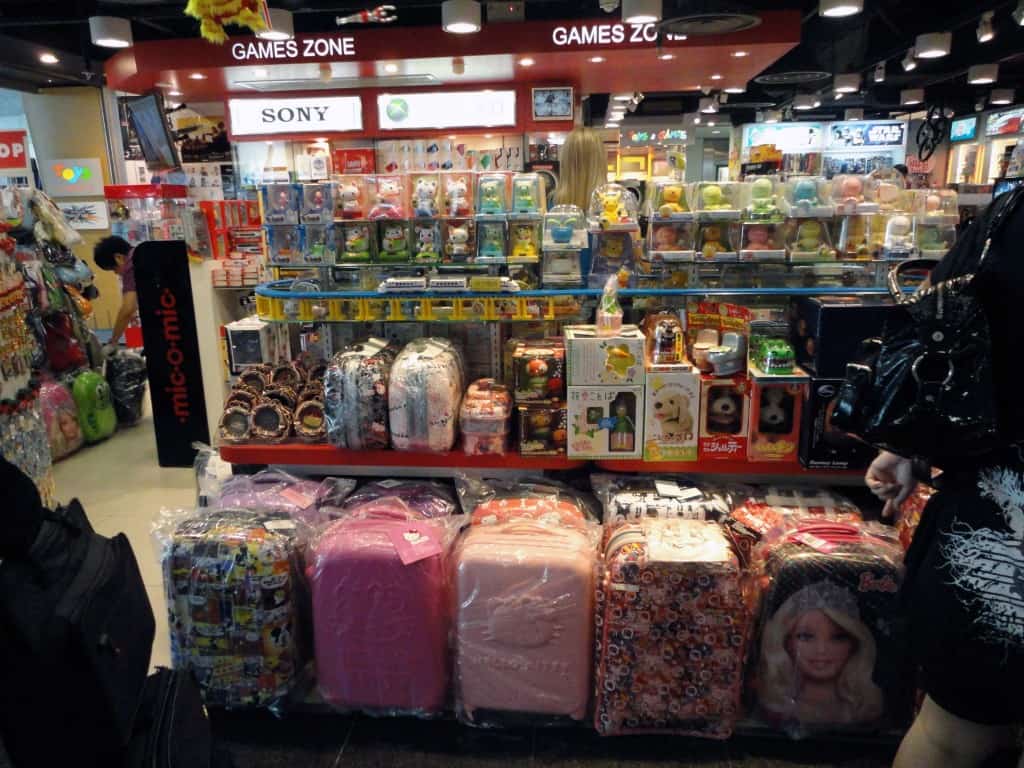 Happy travels!
How have you spent a layover in good ol' HKG?