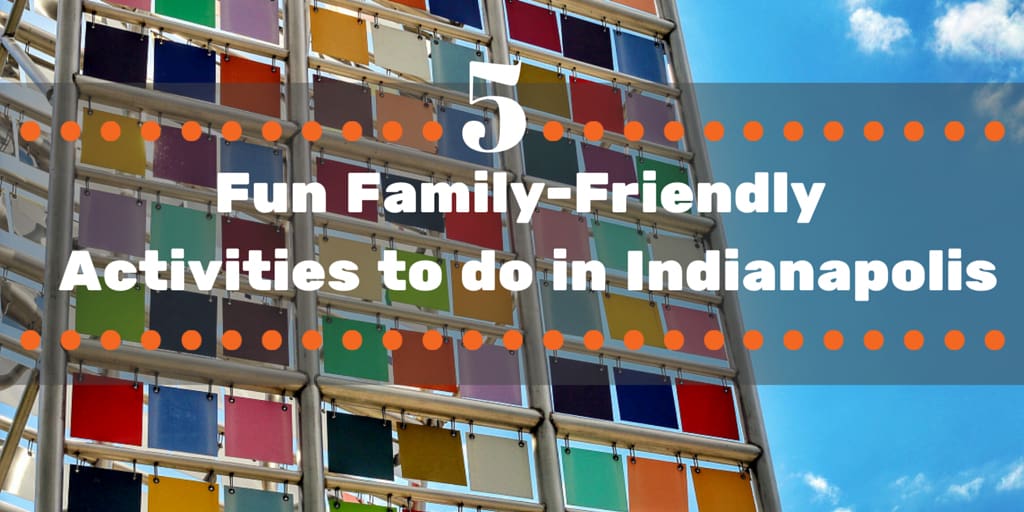 Sure, Indy's hip new indie persona is luring in plenty of millennials that now call Indy home. I mean, with an epic food and craft brewery scene like that, what do you expect?
But that doesn't mean Indy is no place for families!
We were surprised to find that Indianapolis really does have the best of both worlds and were amazed at the range of activities the city offers (that don't involve a speedway).
Here are some of our favorite family-friend activities in Indianapolis: 
Walk the Cultural Trail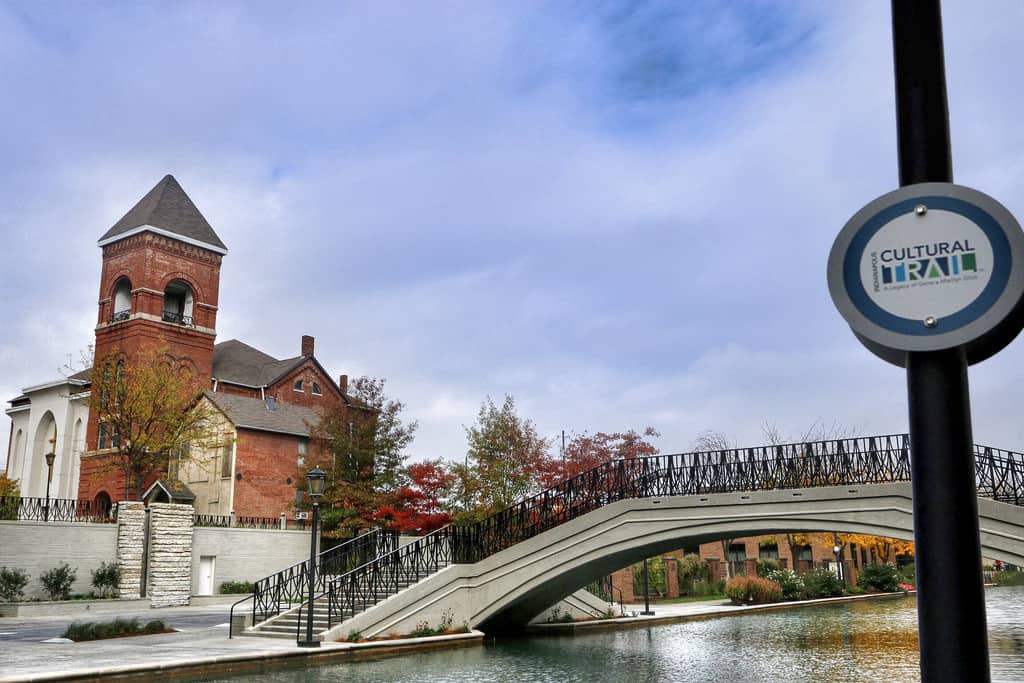 Completed in 2013, the Indianapolis Cultural Trail is an 8-mile walking and biking path in the middle of the city. The trail connects six of the city's most important districts, passing by public art projects and important places of history along the way.
Not only is the trail educational, but it's the perfect excuse to go outdoors and get active. If you don't have time to experience the whole trail, be sure to at least check out the section along the canal!
Explore the monuments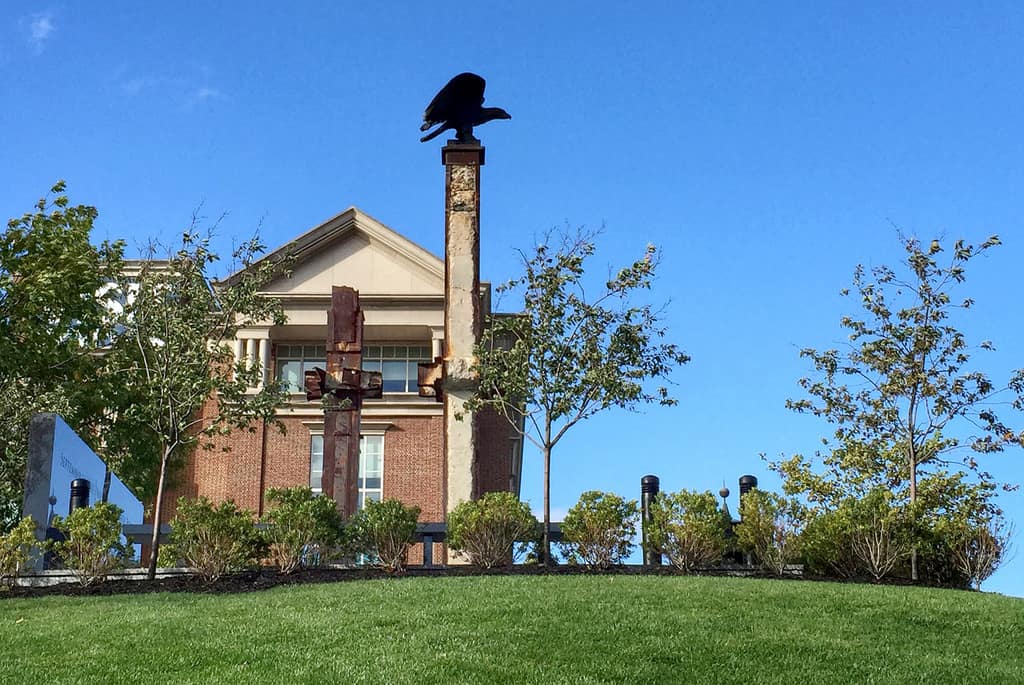 Like I mentioned before, Indianapolis loves their monuments. For somewhere rather small in size, it's surprising that they would have the most monuments after Washington DC, but somehow they've managed to cram these pieces of history all around the city.
While most people know the famous Soldiers' and Sailors' Monument, another must-see is their 9/11 Memorial. Made up of two beams from the Twin Towers, it's almost chilling when you notice there's a woman's rosary forever stuck in one of the beams– which was exactly how it arrived in Indy.
Visit the Children's Museum
The Children's Museum of Indianapolis is the largest children's museum in the world. Filled with interactive and educational exhibits, we found the museum to be enjoyable even without any children in tow. The museum is also known for getting world-class exhibitions– while we were there they had one featuring the Terra Cotta Warriors of Xi'an.
From the towering 16-foot Bumblebee Transformer greeting you in the entryway (yes, it was actually used on set) to one of America's largest dinosaur fossil collections, with over five floors to explore, you could easily spend a whole day here.
Take a Segway tour around the Canal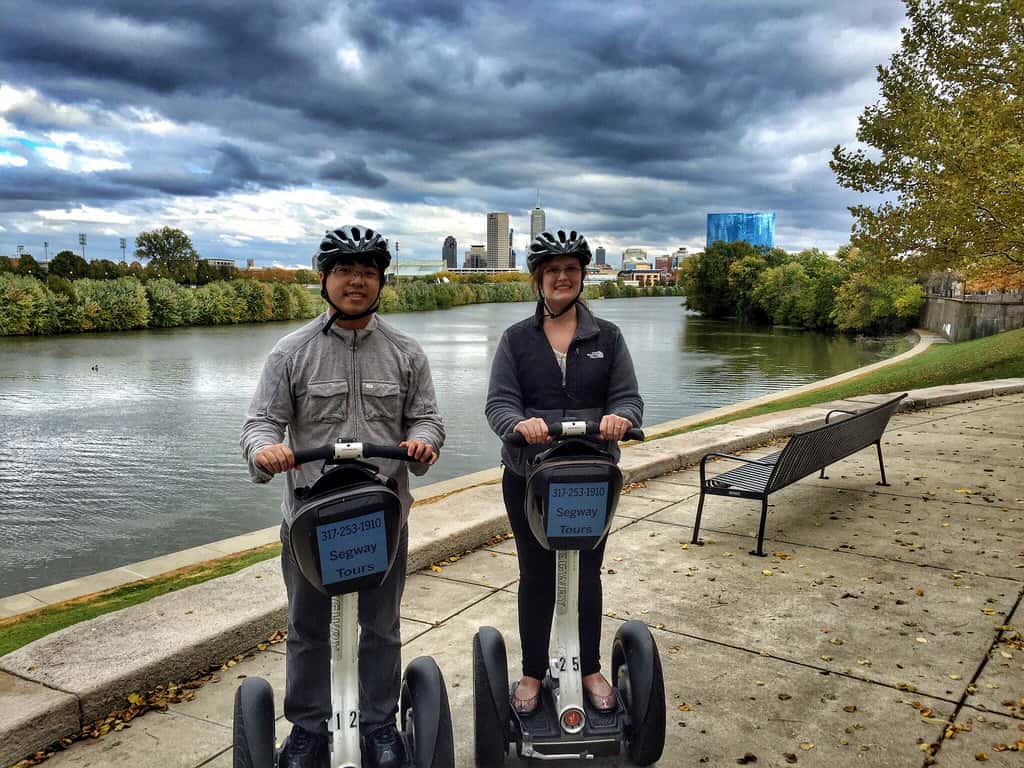 I'll admit– I had never been on a Segway until visiting Indy. For years growing up we'd always laugh at those taking Segway tours around Chicago, secretly judging them from afar. I, for one, thought I'd never be caught dead on one… but guess what? They're actually pretty fun!
While it takes a few minutes of practice at first, once you get the hang of it, Segways are a fun way to tour any city. I especially recommend them in Indy, that way you can enjoy the beauty of the entire 8-mile canal within an hour!
Visit the Indiana State Museum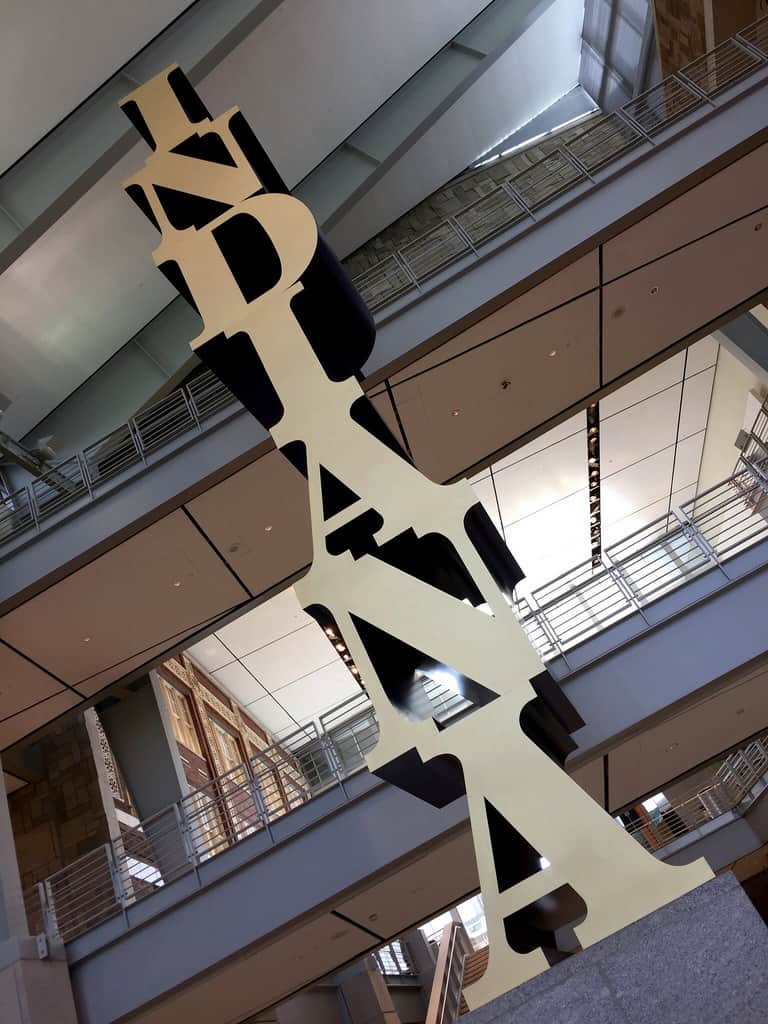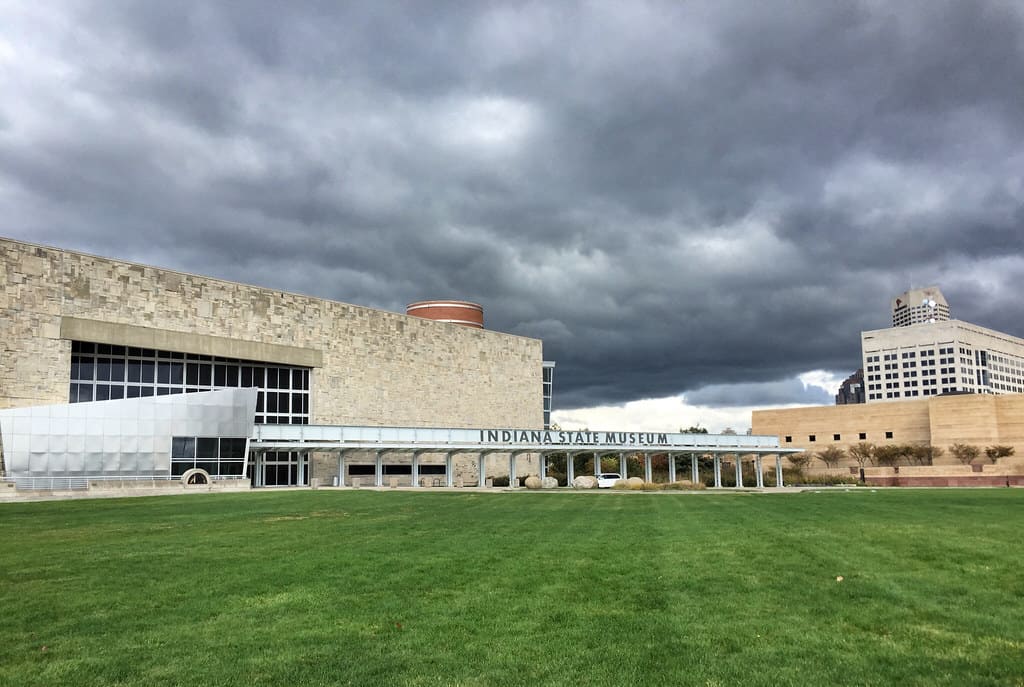 It's not just the Children's Museum and the Indianapolis Museum of Art, Indy is filled with great museums. Since most of our trip was pretty rainy, we became well acquainted with some of the museums here and really enjoyed them all.
If you only have time to visit one, and don't have to worry about keeping little ones entertained, I'd highly recommend a trip to the Indiana State Museum. You'll learn all about the Hoosier state through fun, interactive displays spanning the themes of art, culture, history and science. For a museum, this one was incredibly well-rounded.
Let's Pin It!
Have you been to Indianapolis? What are your favorite family-friendly activities there?